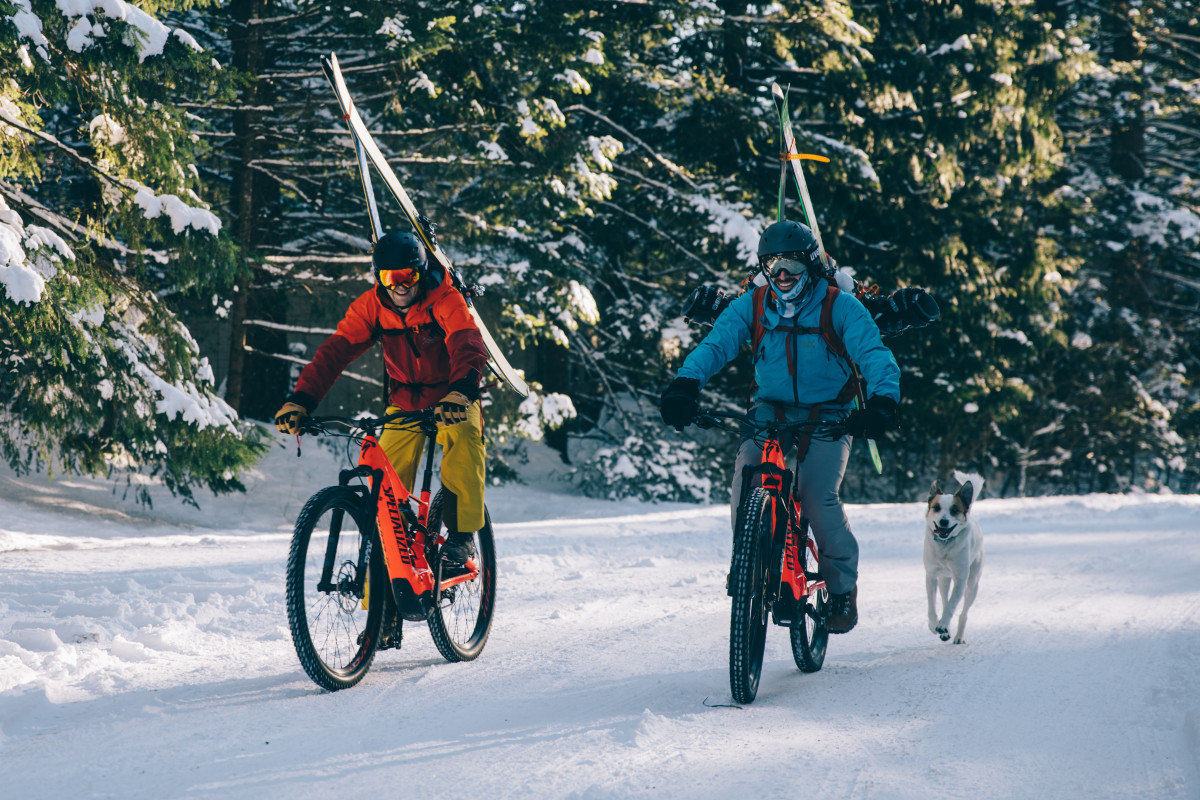 I typically don't put a lot of stock in weather forecasts. More often than not they seem to be misleading (if not dead wrong). Yet, to amuse myself, I typed "Seattle weather" into my Google search a week before our trip. In retrospect, that's when we should have changed our plans.
The weather Gods had conjured two storms and scheduled them back-to-back during the weekend. The forecast called for a foot of snow at sea level and considerably more at higher elevations. Seattle, renowned for its inability to plow streets in a timely manner, braced for the worst. I knew biking in the snow would slow us down, but underestimated how much.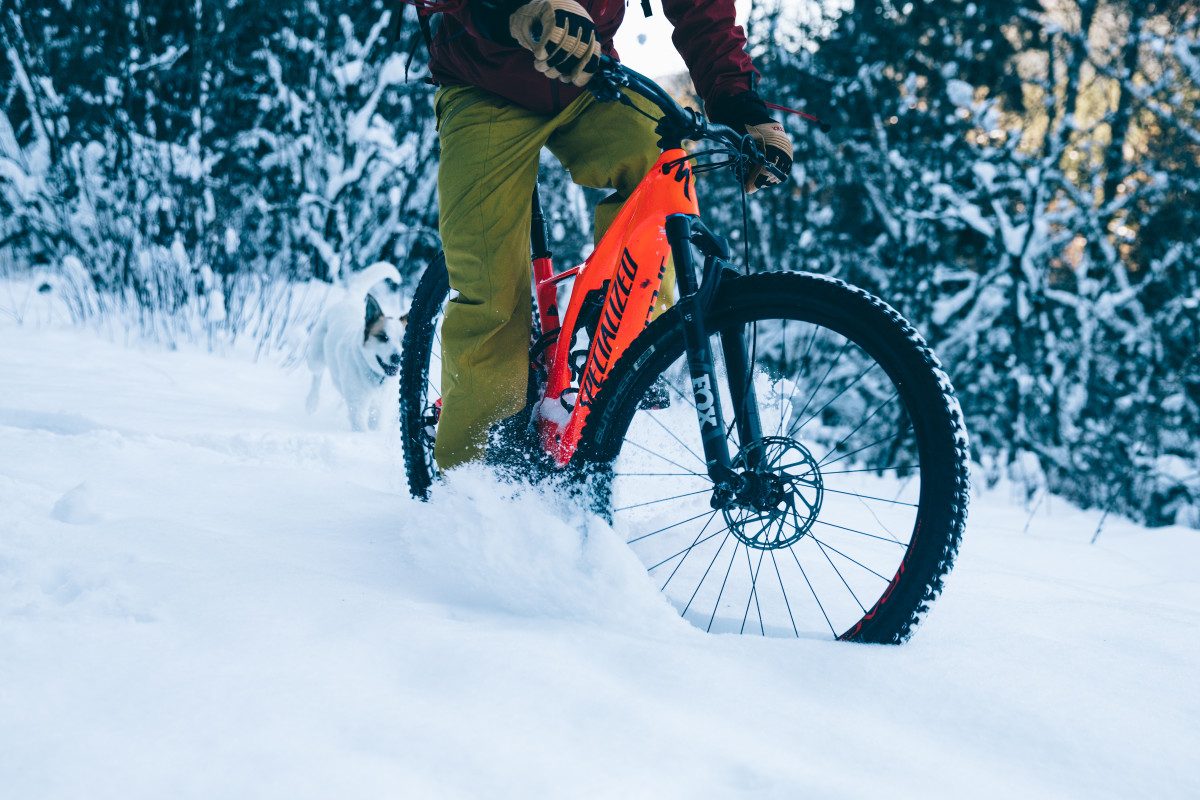 A few days later a few friends received notices about flight delays and cancellations. Stubbornly, we ignored this sign too. We were woefully committed to the plan.
Frankly, this only became clear to us while renting bikes. The sales clerk laughed at us, then pointed outside to the full-on blizzard. We went for it anyway.
Our plan was to ski Mt. Baker, a prominent volcano just north of Seattle, in a weekend. The crux was the approach – or rather, our decision to abstain from using a car, and bike it instead. Starting from the ocean we would pedal roughly 50 miles of forest roads before putting on our skis. Even in good weather, the plan was pretty hairy.
However, despite the heavy snow and cold toes, we managed to have a ton of fun. We learned some things, too. Here's a quick list of the lessons we picked up along the way.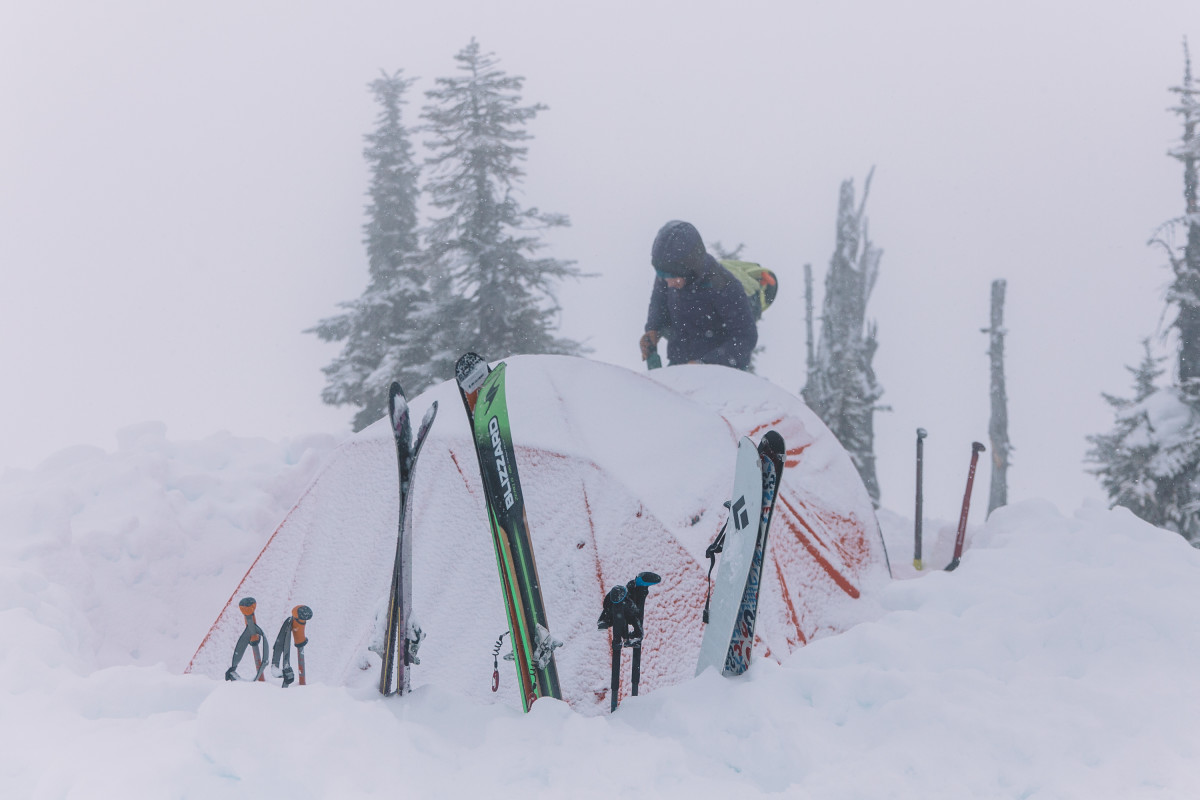 Lesson 1: Don't Bring a Bike to a Gunfight
Instead, bring an e-bike. We made more than a handful of mistakes over the weekend, but our choice of steed was not one of them. We employed SpecialIzed Turbo Levo electric mountain bikes and each brought along a spare battery.
Even in a foot of fresh powder, these bikes were able to dig in and keep us moving forward. Sure, this certainly isn't the use case they were designed for, but it was effective nonetheless. We kept the pedal-assist on the lower level and each battery lasted about three hours, give or take.
Lesson 2: Even in Winter, the Turtle Is Faster Than the Hare
Toes and fingers get cold fast, especially when stopping to snack. Staying warm at night is challenging too – and even more so when you're trying to pack fast and light. We learned the key to staying warm was to keep moving, slowly. (This way you avoid over sweating.)
Managing layers also helps mitigating sweat, as does bringing the right gear. We used waterproof mittens with wool liners, hand warmers, Patagonia Parkas, and the Ghost Whisperer Sleeping Bag to stay warm at night.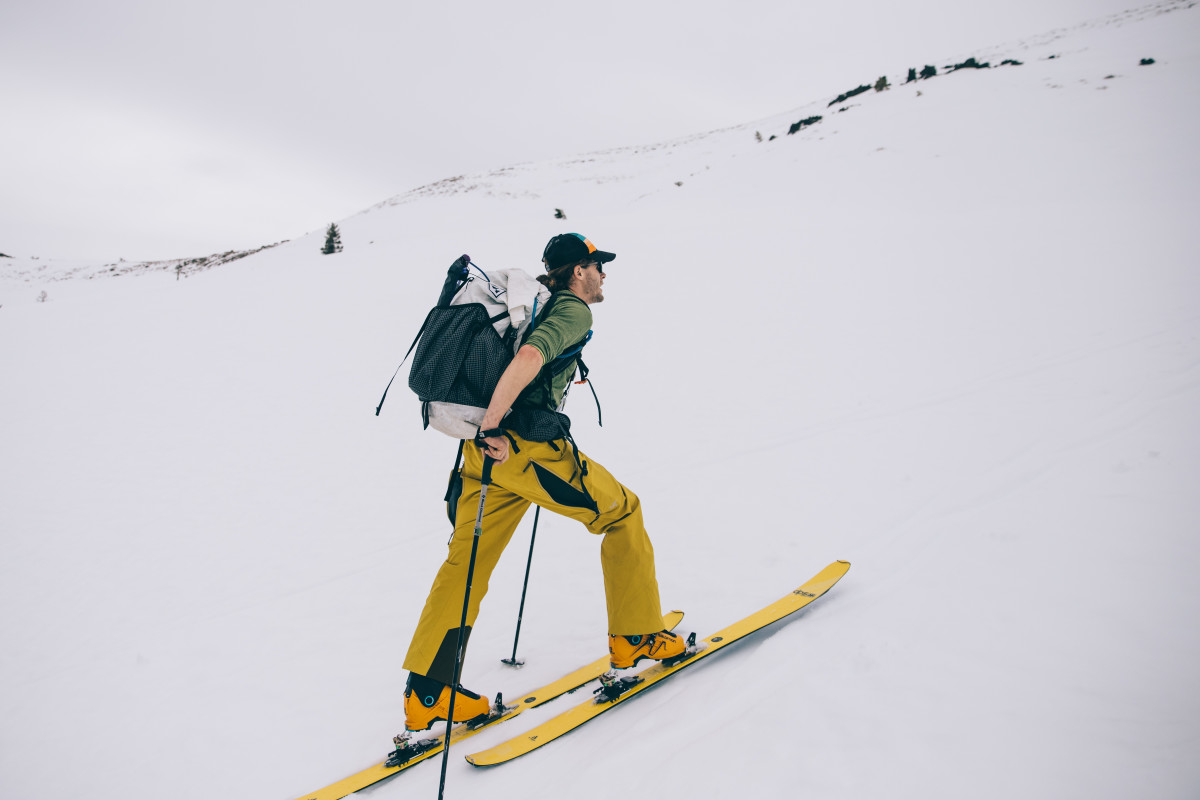 Lesson 3: Cutting Weight Makes All the Difference
Lightweight gear like DPS Tour1 Wailer Skis, Salomon AT boots, and Dynafit Rotation Bindings helped us keep our load weight down.
In turn, this allowed us to move faster and stay nimble, important on both the bikes and the skis. We each carried a small, technical pack, with just the basics. Ski helmets doubled as bike helmets and goggles came in quite handy while riding in snowy conditions.
Lesson 4: Safety Is Sexy
Despite wanting to cut weight, all of us carried a beacon, shovel, and probe. These are basic tools you hope to never use, but always worth having in case of a worst case scenario. I use a Mammut kit: Barryvox transceiver, Alugator Shovel, Carbon Probe.
On top of that we knew that even eyewear would be important, even in cloudy conditions. All three of us rely on Costa Polarized Sunglasses when on snow or ice, and especially when on the water.
Lesson 5: It's About the Journey
You may have already guessed that we didn't summit. You may also be thinking we didn't even get close – and you'd be right on both accounts. Still, I wouldn't change a thing. Misadventures are some of the best adventures.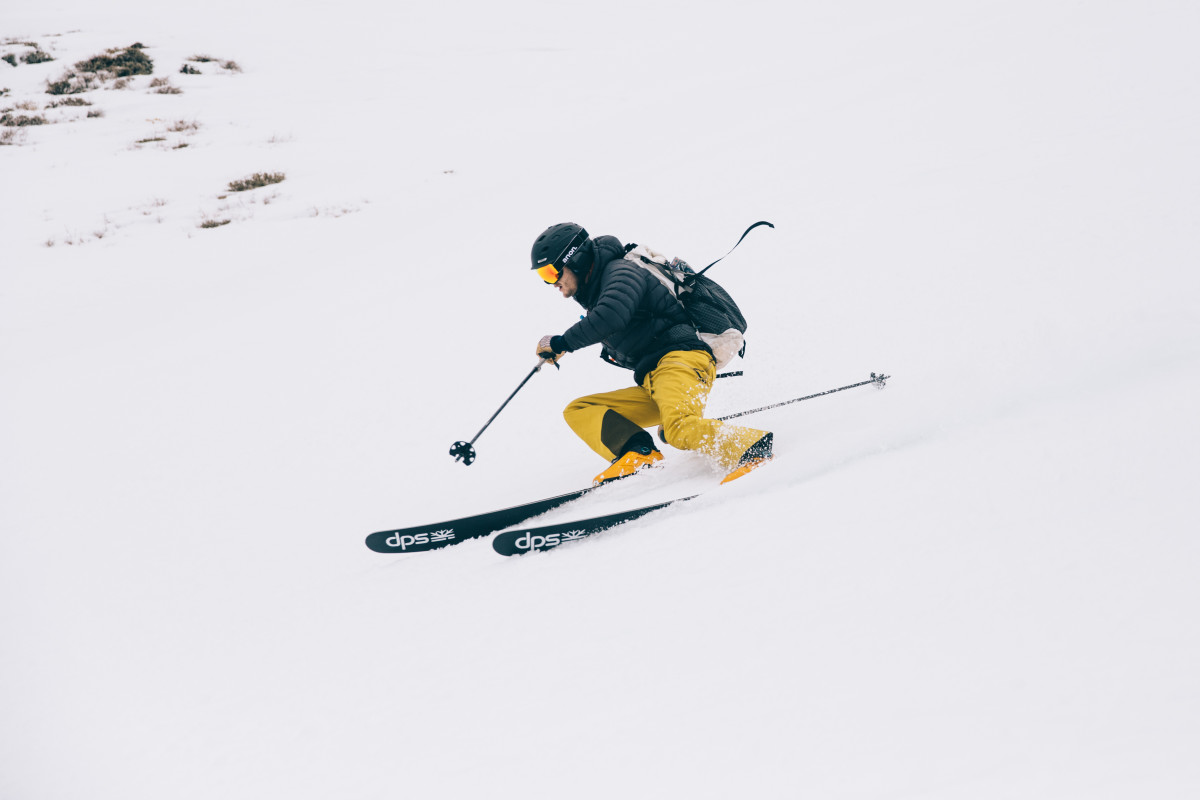 All Photos by Andy Cochrane.
For access to exclusive gear videos, celebrity interviews, and more, subscribe on YouTube!