Bones Wheels just signed the latest skate hot shot to their team. His name is Steve Caballero from California. He's 51.
Caballero is about as iconic as you can get in action sports, a member of Powell Peralta's legendary Bones Brigade, Vans team rider, and a pro skater now for 36 years. He is one of the most influential vert skaters of all time, giving the world the "Caballerial," a foundation of skate and snowboard aerial moves and pushing the limit with frontside boardslides.
He is likely best known for his parts in the Bones Brigade videos, particularly skate classic, "The Search for Animal Chin," and later his character in Tony Hawk's Pro Skater video games. In 2012, he was featured in "Bones Brigade," the retrospective documentary made by Powell Peralta skater/owner turned filmmaker, Stacy Peralta.
Most recently, Caballero was a part of Vans 50th Anniversary as part of the illustrious Vans Legends team, and is still handling guitar duties with his longtime skate-punk band, the Faction.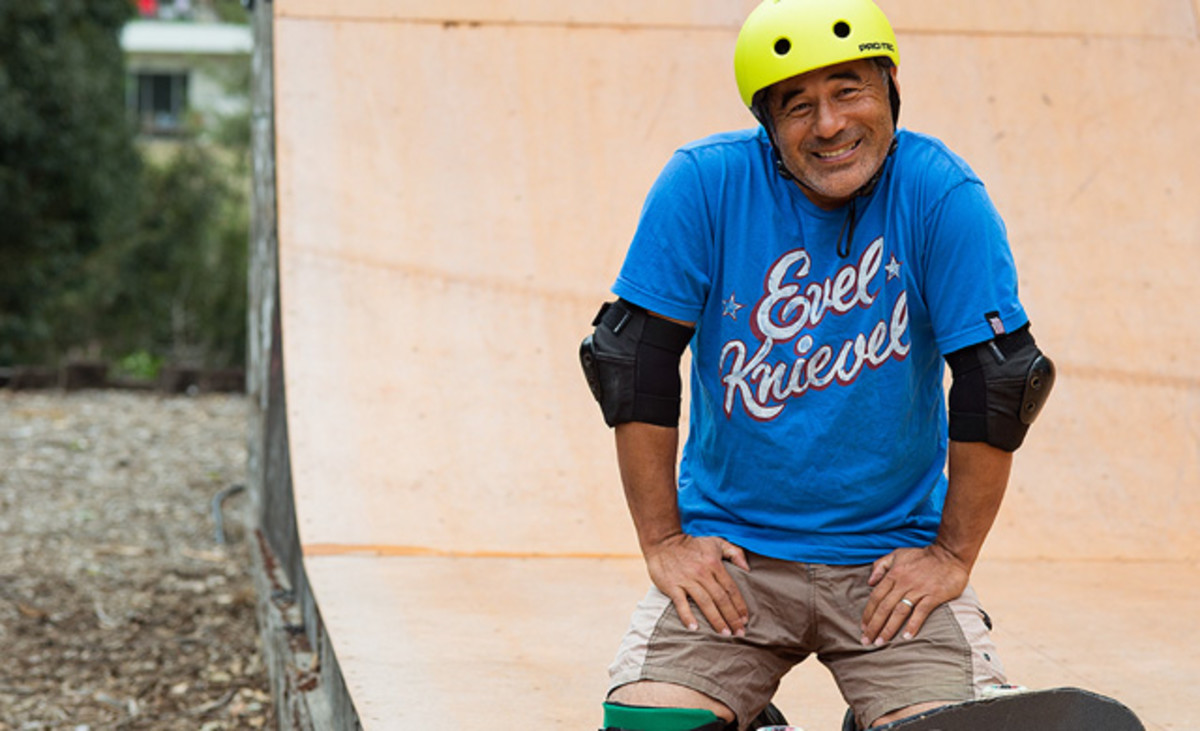 Cab originally rode for Bones, but has been cruising Autobahn for some time. This month, Bones Wheels, which is owned by Powell Peralta, welcomed him back to the team and released a ridiculous edit of this master of vert absolutely crushing a pool — laying down grinds, slides and airs with his timeless style, showing no signs of slowing after 40 years in the game. He's also got a new signature Caballero Dragon Pro Wheel 54mm and 58mm.
More from GrindTV
This wetsuit has removable parts so you can use it all year
Remembering surf photography in the days before GoPro
The most common side jobs for professional surfers
For access to exclusive gear videos, celebrity interviews, and more, subscribe on YouTube!