Interview by Tyler Williams // Portraits by Scott Sady
Julie Munger has been a prominent figure in the world of river-running for nearly four decades. Today, she teaches river rescue and wilderness medicine courses to Coast Guard personnel, Fish and Game officers, firefighters, and river guides through her company, Sierra Rescue. But it was a long road to attain the expertise she now shares. "I cried for a week," she says of her first kayak class as a teenager on the American River. That was before Munger found her niche at the helm of a paddle raft, behind the oars of a gear boat, even swimming whitewater on a riverboard. When she tried to launch the unorthodox prone craft for a self-supported trip through Grand Canyon in 2000, the park service turned her around. Some might have given up on the idea. Munger produced a 100-page document illustrating the legitimacy of her proposal, and launched the following season. This summer, she'll be guiding the third commercial riverboard trip in the Grand. Munger has guided and raced rafts from Russia to Africa to Chile to Alaska, with plenty of stops in between; a few years ago she authored the Whitewater and River Rescue Field Guide, as a supplement to her classes. This year, her 37 years of river chasing landed Munger in the International Whitewater Hall of Fame. There doesn't seem to be much left for Julie Munger to do in the river realm. Still, somehow she's likely to find it.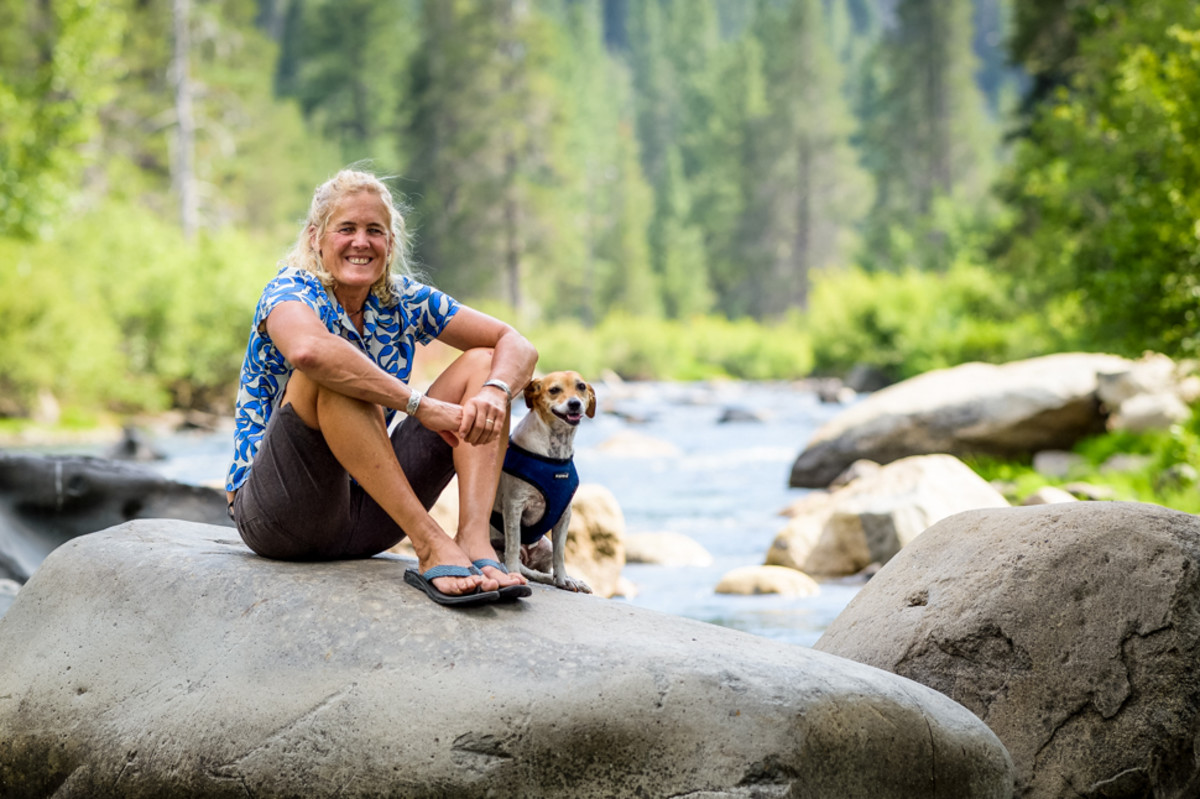 My dad, Maynard Munger, was a prominent California paddler in the 1950s and '60s. He took me on a Grand Canyon trip when I was 15. The next year, I rowed my own boat on the Tuolumne.
Rafting is all about teamwork, and that is what really drew me to it. My first time down Cherry Creek, I was a designated high-sider on a commercial trip, and I loved it. That was in 1984. The next year, I became a guide there.
Self-bailing rafts were just developing, and we figured we needed one of our own. So my friend Beth Rypins and I called ourselves ALL WET—All Womens Exploratory Team. Sure enough, Jim Cassady gave us a SOTAR raft to use.

Kayakers Lars Holbek and Chuck Stanley recommended different rivers that we might try in a raft. That's how we got to do the Clavey, Lovers Leap, the West Walker, and Rainbow Falls on the South Fork of the Tuolumne. A picture of us running the falls made the cover of River Runner magazine.
Richard Bangs of Sobek saw that picture, and arranged a television-sponsored trip to Borneo for us. The hardest rivers were too high to run, but it was a great experience. We stayed with tribes who had only recently abandoned head hunting.
The first Project RAFT event was called the Chuya Rally, in Russia. Our women's raft team did quite well, finishing second overall. The Russians nicknamed us the Amazonskis. We embraced the title.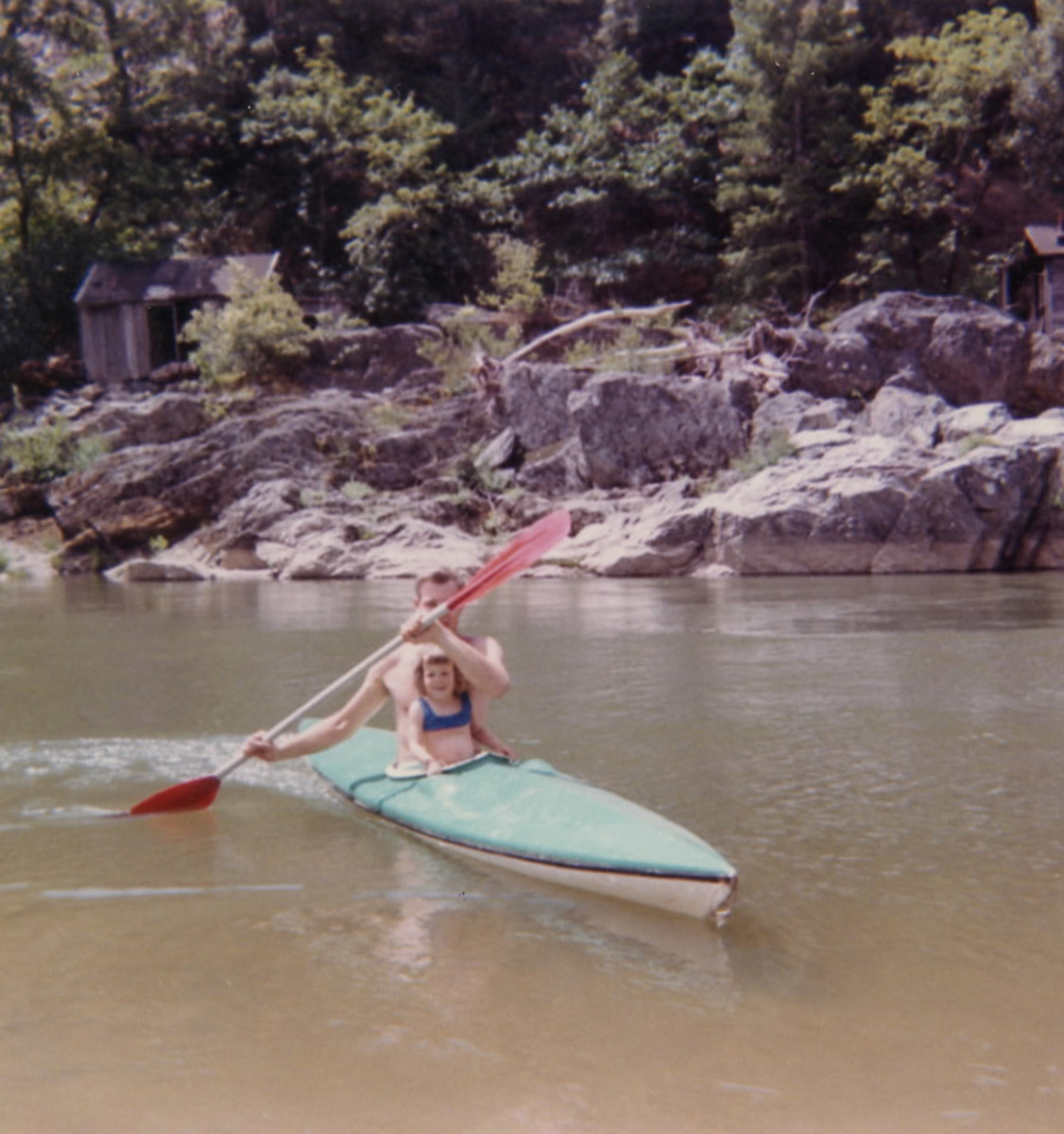 I traveled all over Russia the next season, boating with different Russian rafting teams. The Soviet era was just ending, and with black market rubles you could rent a military helicopter for $30 an hour. We ran rivers in the Pamirs, Altai, and Tian Shan mountains.
Sharing river experiences has opened doors for me. I met Eric Hertz in a small Russian airport, and he offered me a job guiding in Chile. There, I met Jenny Gold, who got me into the Grand Canyon.
Riverboarding the Canyon was a natural thing to do. Kelley Kalafatich and I were crash-test dummies for Bob Carlson's prototype boards in the '80s, swimming the South Fork of the American at 6,000 cfs. Riverboarding the entire Canyon with Kelley and Rebecca Rusch all those years later felt like closing the circle.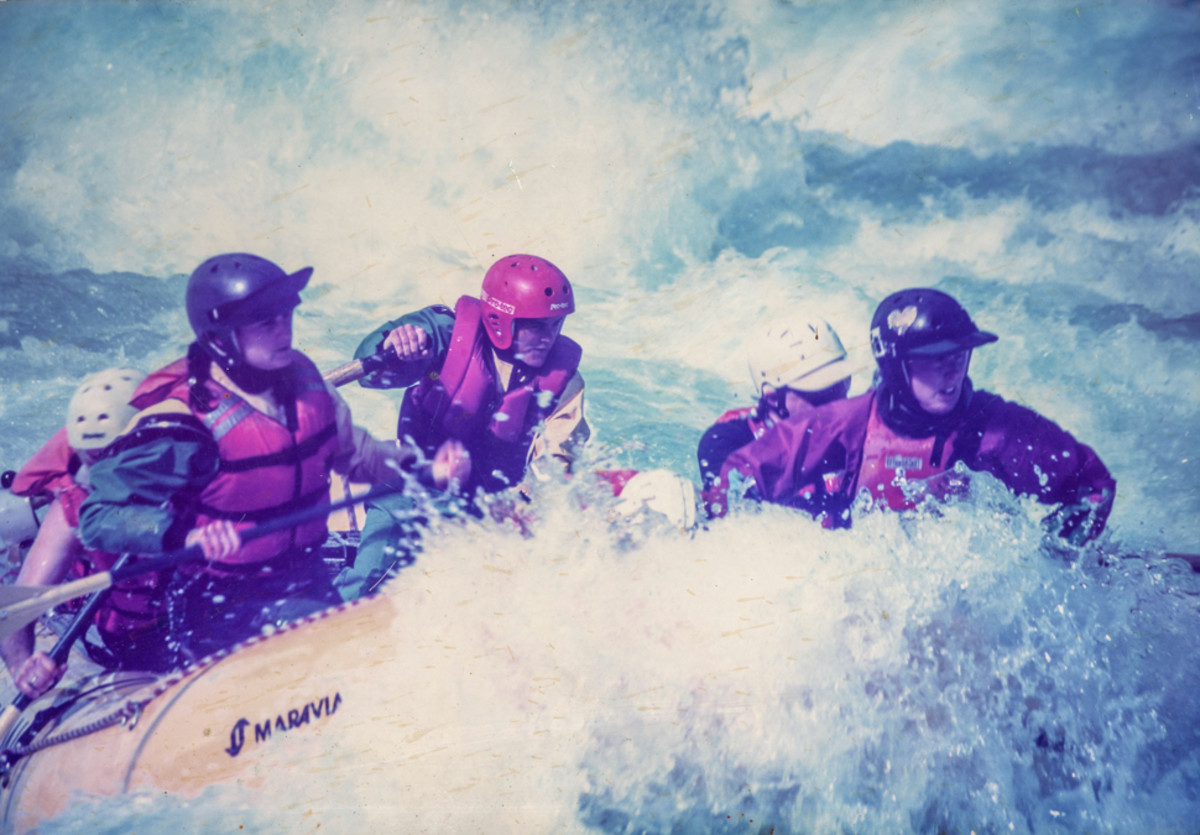 When Kelley went to be the stunt rafter in The River Wild movie, I filled in her guide spot on the Tatshenshini and Alsek rivers in Alaska.
I started my own Alaska river company with my wife, Abigail Polsby, in 2004. We ran trips in the Arctic for a few years. One of our favorites was called the 'pilot's special,' where we would follow our pilot's advice to wherever the best wildlife and water levels were at the time.
Now we operate swiftwater rescue and wilderness medicine courses through our company, Sierra Rescue. It's really fun to create relevant rescue situations for the various groups we train, from Air Force pilots to kayakers. And we still get to play in the water!
---
Read more profiles in C&K x AIRE's Legends of Rafting series:
— The "Gauley Lama," Glenn Goodrich
— California outfitting pioneer Bill McGinnis
— Mark Cramer – The only rafter to have run the North American 'Triple Crown'
The article was originally published on Canoe & Kayak
For access to exclusive gear videos, celebrity interviews, and more, subscribe on YouTube!