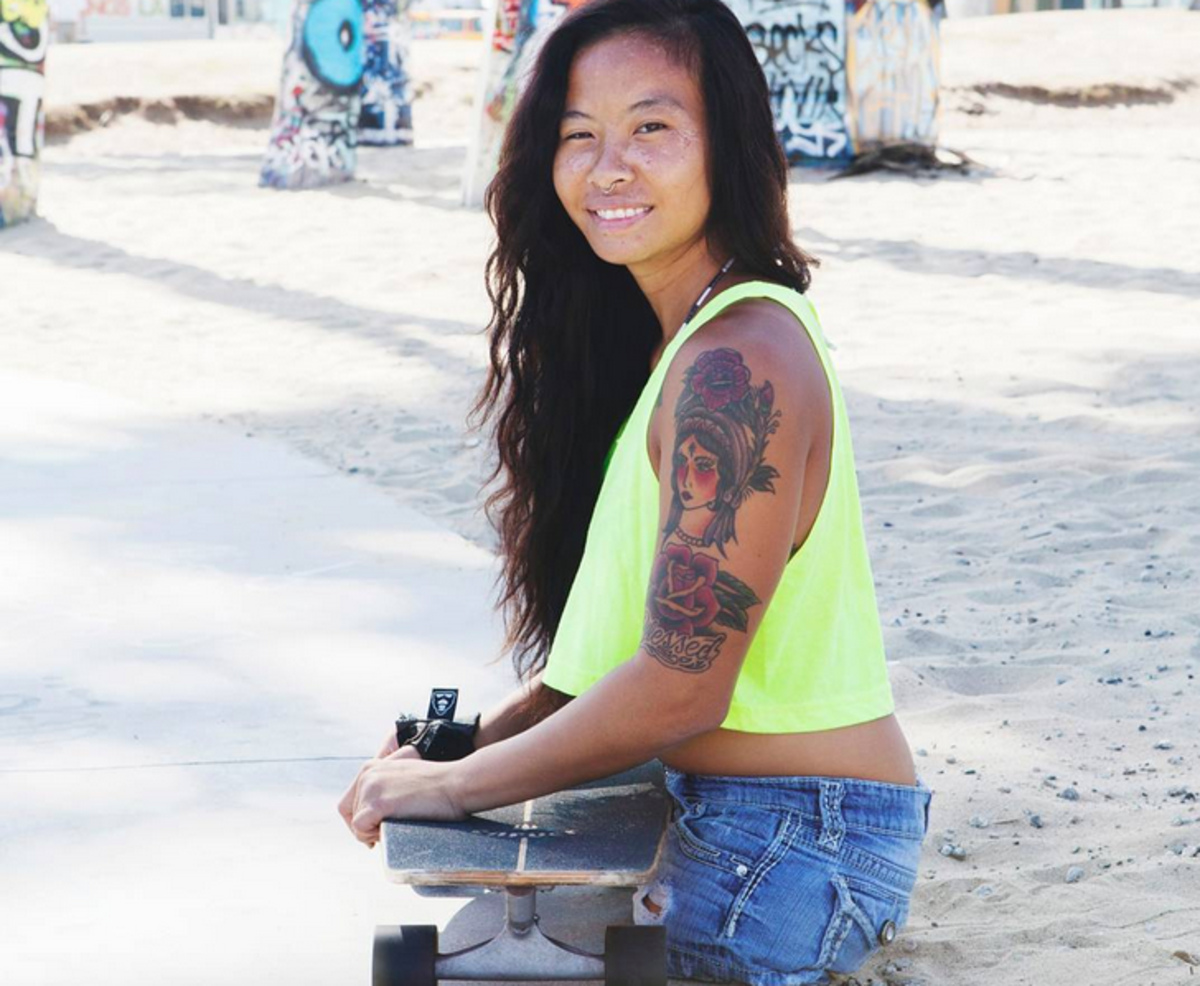 As reported by TRANSWORLD SKATEBOARDING, Kanya Sesser is a 23-year-old lingerie model with a winning smile and athletic physique.
She earns over $1,000 a day working as a model and spends the rest of her time preparing for a career as a skateboarder and international skier. And she's done all of this despite being born without legs:
Accoding to People, Sesser was adopted from an orphanage in Thailand after she was abandoned on the steps of a Buddhist temple at one week old. Shortly thereafter she moved with her new family to Portland, Oregon at age 5.
Instead of using a wheelchair to get around, Sesser took to using a skateboard. At the age of 15, Sesser, who is now based in Los Angeles, began her modeling career.
"I was mainly doing athletics shoots then as I got older I got into lingerie modeling," Sesser told the New York Daily News. "It's something fun and it shows my story — I'm different and that is sexy, I don't need legs to feel sexy."
Sesser has made a point of not claiming to ignore her physical limitations, but in consciously acknowledging them and rising past them. Her motto is, "No legs, no limits," and when asked for a favorite quote, according to the Inquisitr, she refers to a Bruce Lee quote.
RELATED: Dolphin inspires boy to swim with prosthetic flippers
"If you always put limit on everything you do, physical or anything else, it will spread into your work and into your life," she quoted Lee. "There are no limits. There are only plateaus, and you must not stay there, you must go beyond them."
As such, Sesser has set her sites on a new goal: competing in the mono-ski 2018 Winter Paralympics in PyeongChang, South Korea.
She says she is training twice a day, seven days a week as she chases her latest goal.
More from GrindTV
This company will deliver the meals for your next camping trip
Billabong surfer Lindsay Perry's design for life
The 4 most dangerous mountains in the world
For access to exclusive gear videos, celebrity interviews, and more, subscribe on YouTube!