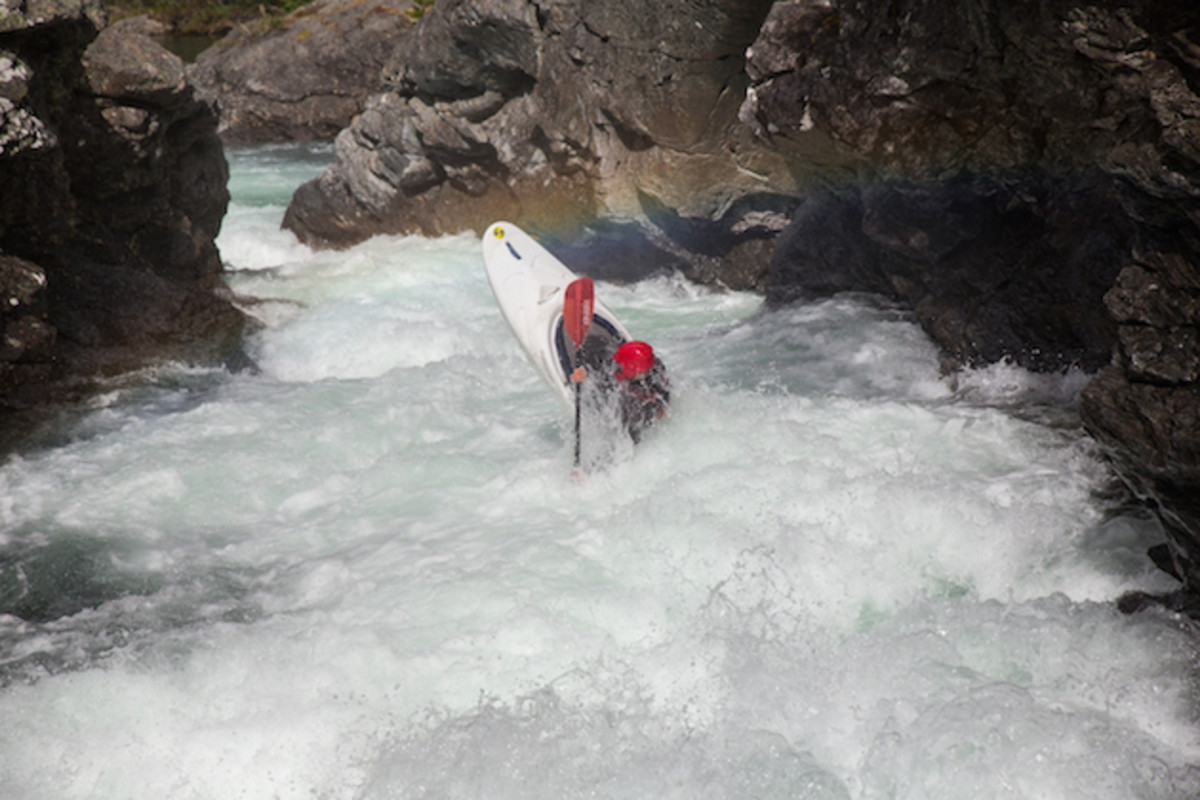 Strern Squirting
By Leif Anderson
Let's be honest here. You're not going to become a master playboater from any article you read, but here's a skill that you can go out and learn as an introduction to playboating.
I recommend practicing stern squirting. Advanced play boaters don't usually practice this move, but it's a great entry to playboating. The move is not complicated. When leaving or entering an eddy, instead of edging the boat into the turn, you drop your outside edge and use a backsweep to accelerate the spin, so that the stern of your boat cuts down underneath the oncoming water and you get pushed up onto your stern end. The core of the move is learning to sit your boat on its outside edge, while keeping your body upright or maybe even leaning your upper body onto the inside edge, to avoid flipping over.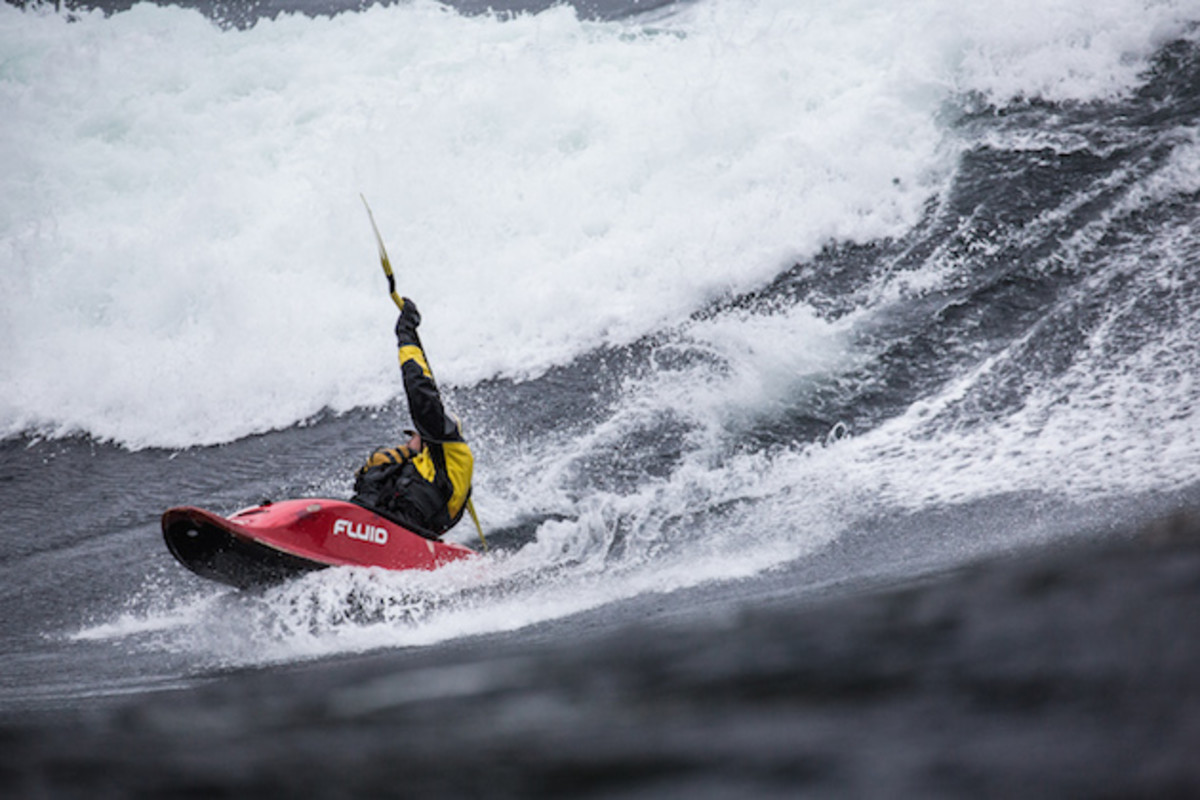 The stern squirt is simple, but it starts to help break down the notion that there is one way to do things, and forces you to be acutely aware of your edges. Too often, paddlers are programmed to have a single procedure for any given move. Usually there are several ways to accomplish any objective. Stern squirting is the beginning (only the beginning) of learning to be really flexible in how you attack rapids in your boat. It also helps you literally become more flexible by teaching you to do one thing with your lower body and another thing with your upper body. If you can squirt effectively, you become relaxed enough to drop whichever edge you feel like in some pretty weird situations while staying on top of the boat. You'll also become more comfortable when the boat is vertical, which will turn you into a ninja when it comes to correcting unintentional backendos while creeking or river running. Once you have this move under your belt, you can start thinking about different ways of controlling your bow angle during boofs, or different ways to pivot your boat in swirly water. You'll also be ready for more exciting playboating moves like the cartwheel.
Leif Anderson paddles for Kokatat Inc.
The article was originally published on Canoe & Kayak
For access to exclusive gear videos, celebrity interviews, and more, subscribe on YouTube!