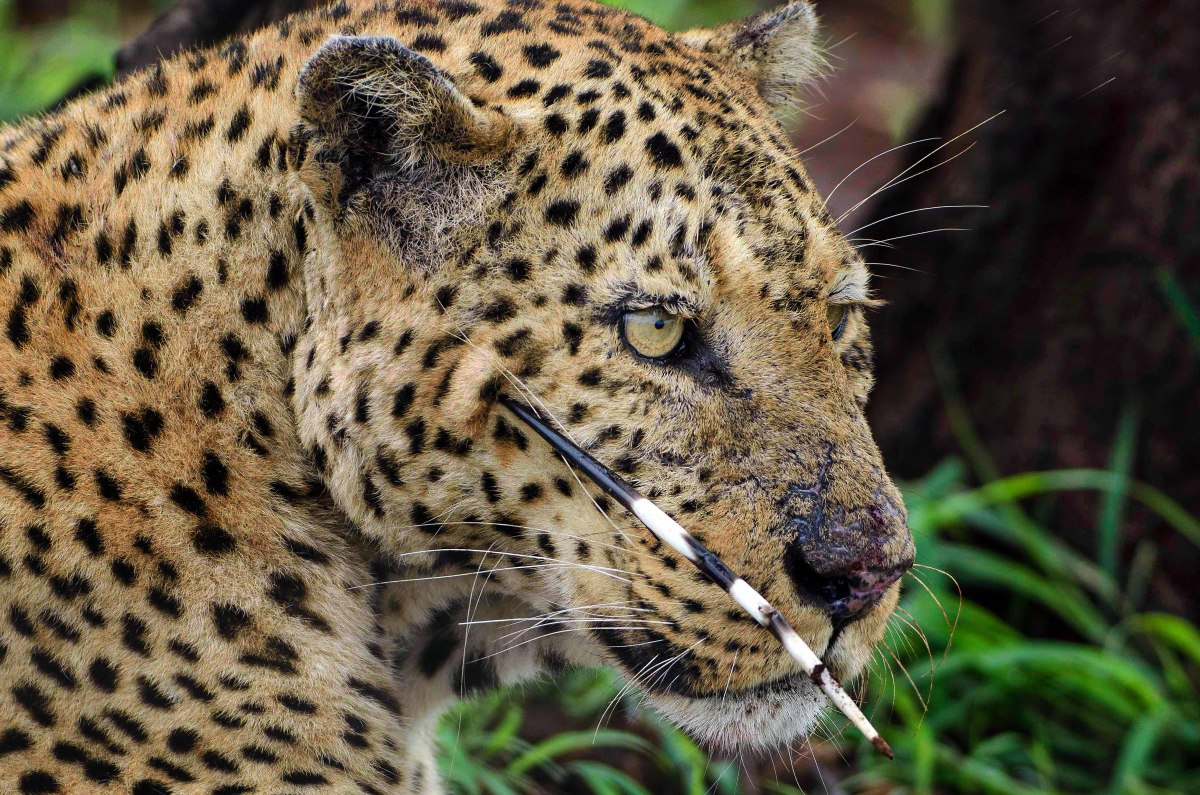 A wildlife photographer documented the painful lesson a leopard learned while hunting in Kruger National Park in South Africa: No matter how hungry, leave porcupines alone.
Helgard de Villiers captured incredibly painful-looking photos after a hungry leopard attempted to make a meal out of a porcupine. The leopard was darted with at least two-dozen quills or spines, including one just under the eye and others in its nose and tongue.
"I saw the leopard approaching through the bush and noticed that he was aware of something to the right of him," de Villiers explained to Caters News. "He suddenly charged and two porcupines scattered. The leopard went for the biggest one and got hold of him using one of his paws. There was a huge fight, most of which took place behind a bush.
"The next thing I knew, the leopard then emerged, obviously in a lot of pain and it took him more than an hour to take out numerous quills."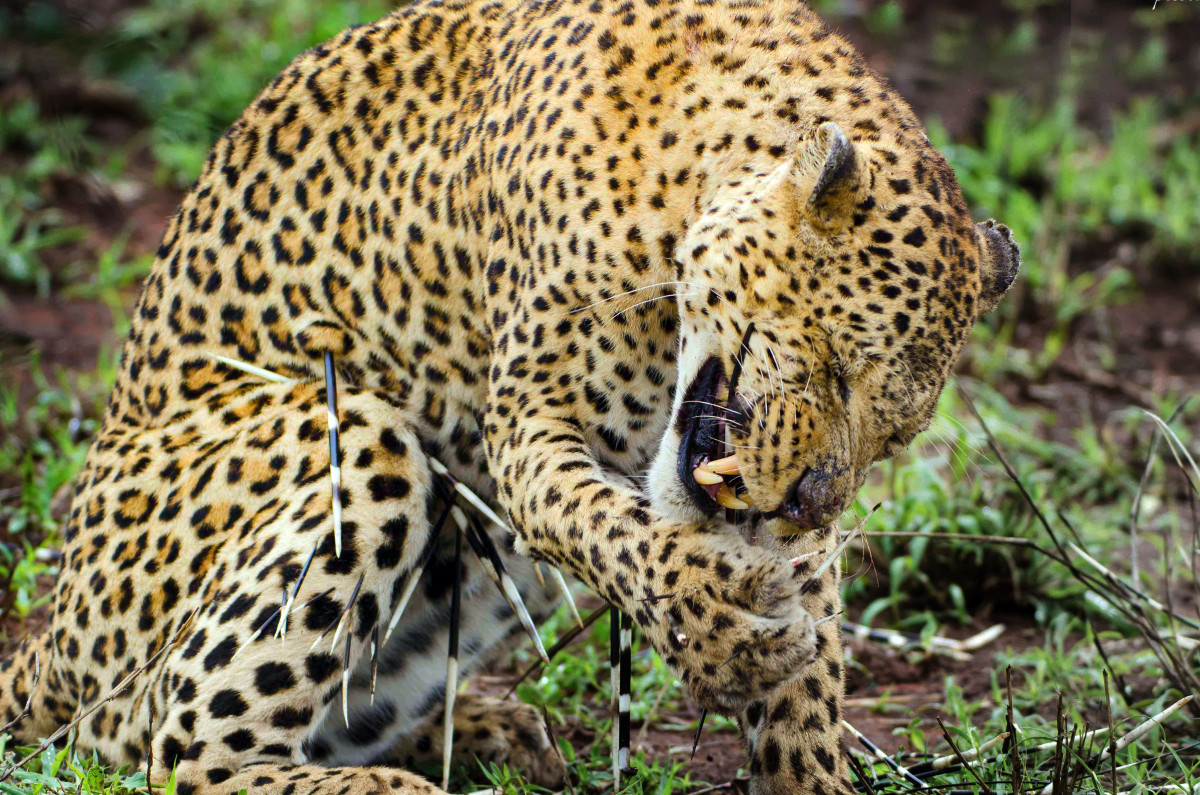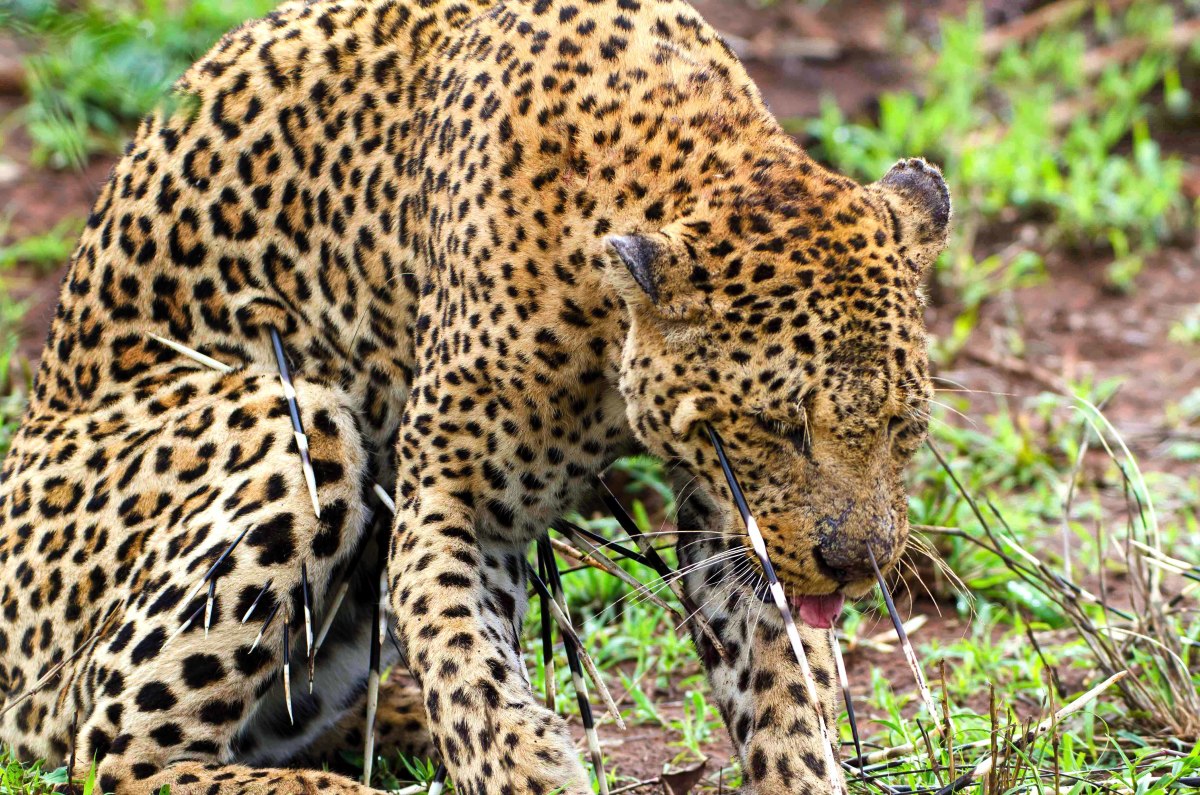 Some believe that the porcupine has the ability to shoot quills at predators, but that isn't the case. The quills are released by contact, and new ones replace the old ones. As this leopard discovered, removing them is a painful process.
The quills have backward-facing barbs so when they penetrate the skin of a predator, the barbs acts like anchors and makes it more painful to remove.
"He was lucky to live and tell the tale, but he definitely came off second-best this time," de Villiers told Caters News. "It was amazing to see."
More from GrindTV
Native American tribe has 98-year-old illegal fishing conviction overturned
Hungry? There is a blog dedicated to the alpine sandwich
Robert Redford takes you inside Iraq's first and only national park
For access to exclusive gear videos, celebrity interviews, and more, subscribe on YouTube!