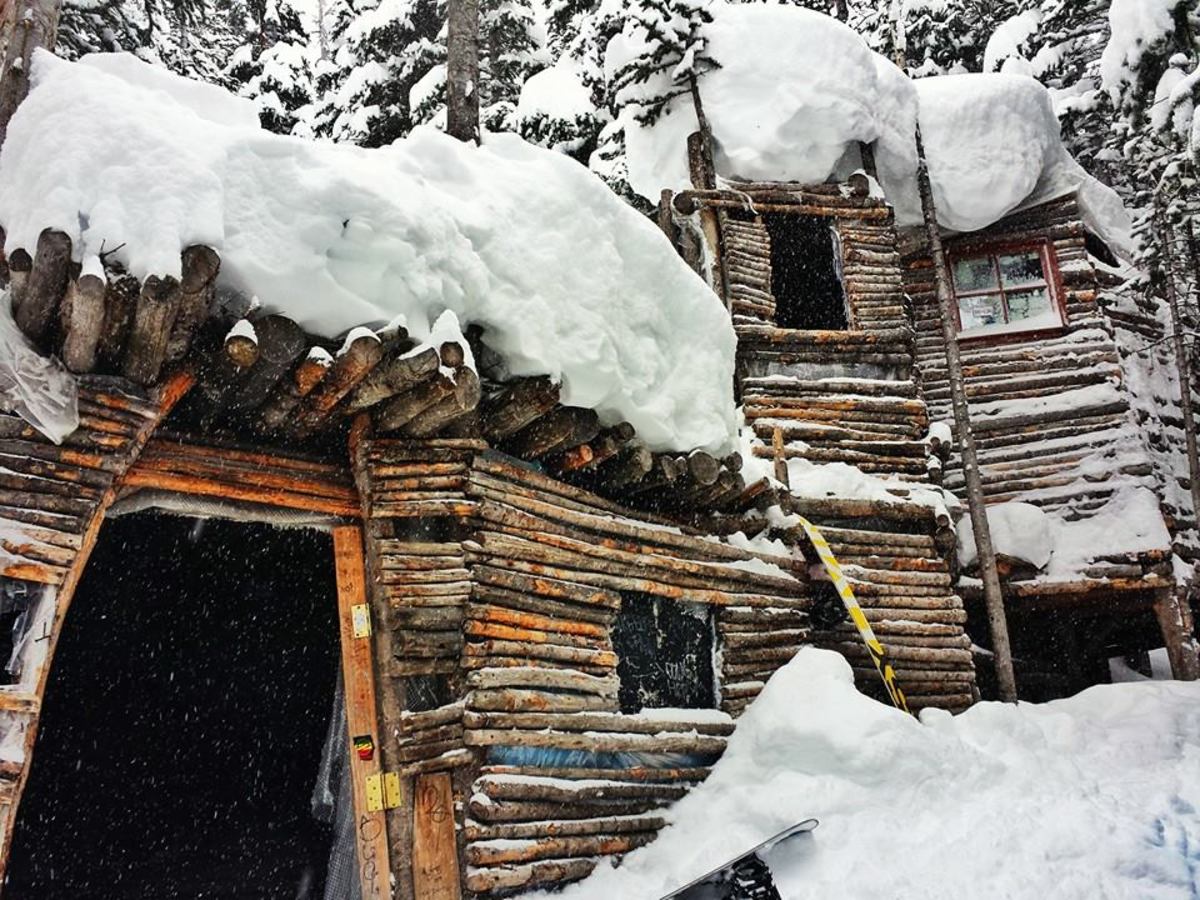 Leo's smoke shack, a popular hangout where snowboarders and skiers privately smoked marijuana off the groomed runs of Breckenridge ski resort in Colorado, was destroyed by explosives soon after a report by "Inside Edition" brought national attention to the smoking hideout last week.
Smoking marijuana in a controlled, private environment became legal in Colorado on December 10, 2012, and on January 1 the first cannabis stores legally opened in Colorado. But federal laws forbidding its use remain firmly in place on federal land where ski resorts sit.

So, as detailed by TransWorld Snowboarding, the National Forest Service and Vail Resorts, owner of Breckenridge, set out to eliminate the smoke shacks built by pot smokers.
"Yeah, the ['Inside Edition'] video made the rounds here," White River National Forest Supervisor Scott Fitzwilliams told TransWorld Snowboarding. "I think the episode ran on a Wednesday, and the shack was gone by Friday. So I felt good about how quickly the resort and our team reacted.
"The resort had actually planned to take down Leo's in the spring. But given the highlighted nature of the shack, we decided to destroy it right away."
And they videotaped its destruction, as you can see right here:
Snowboarders told TransWorld Snowboarding that Leo's and similar shacks do the ski resorts a favor by providing a private place for pot smokers to smoke without bothering the guests.
"They keep these groups in areas where they don't bother the families and other people at the chairlifts," Breckenridge rider Ryan Cruze told TransWorld. "It's way worse to have that obnoxious kid ripping his one-hitter in the morning lift line."
But as the "Inside Edition" report clearly shows, snowboarders and skiers high on dope are a big hazard to others on the groomed slopes.
Keeping visitors safe is a top priority of Vail Resorts.
"We want people who aren't interested in that culture to know that they are perfectly safe when they come here," Vail Resort director of mountain communications Russ Pecoraro told TransWorld. "We are definitely being more proactive about getting our stance on the issue out there—we're going to protect our guests.
"The media coverage around Amendment 64 has been skewed in the wrong direction. They [the media] are giving the impression that it's OK to smoke in Colorado, and we're here to say it's not. The destruction of Leo's is a result of that."
A campaign to rebuild Leo's smoke shack surfaced on Facebook soon after its destruction, but the Forest Service has vowed to destroy all smoke shacks that it finds.
Fox31 in Denver reports on the issue:
Similar stories on GrindTV
Maasai Mara zebra escapes lion ambush
Harrowing near-miss attack by tiger shark teaches twins a lesson they'll never forget
Fisherman catches rare image of marlin attack
For access to exclusive gear videos, celebrity interviews, and more, subscribe on YouTube!