By Jim Baird
Nothing is better than enjoying your catch of fresh fish around a campfire after a long day on the river. The opposite is true for cleaning fish, especially when black flies come into the equation. However, with a little practice, and by following these steps, you'll be able to clean your fish pretty quickly, letting you get to the good part (eating) faster.
There are a couple ways to go about cleaning northern pike. In this video, I show you how to fillet the fish and cut out the Y-bones. The other way is often called the Five Cut Method. I feel the Y-bone technique used in this video does the best job at getting rid of the bones which pike are notorious for. It's best reserved for larger-sized pike though.
Follow these steps to delicious bone-free pike fillets:
1) First off, you'll need as flat a working space as you can get. A paddle is always a great thing to use, try throwing some reeds over top of it, especially if cleaning on a beach like I do in this video. Besides keeping sand off of the fish, reeds also help prevent the slimy pike from sliding around.
2) Starting from the tail, cut off one fillet by following the spine with your fillet knife. Cut right up to the base of the head, going through the rib cage on the way. Then, cut down at the base of the head and remove the fillet.
3) Cut the rib cage off of the fillet by using precise slices to prevent any wasted meat.
4) Feel the Y-bone with your fingers, and then cut down on either side of it, making a V down to about 3/4s of the fillet.
5) Pull the bony piece of meat out of the fillet. It'll come out like a zipper, offer the boney piece up to your dog. Buck doesn't seem mind a few fish bones!
6) There are several ways to cook pike, my favorite is to coat it with flour or Fish Crisp and pan fry it in a lot of oil. Don't forget to bring some tartar sauce.
In fancy restaurants, they'll often remove the gills but leave the heads on the trout they serve. If you're frying pan is big enough, you may want to try it this way. Most frying pans aren't though, especially when in Quebec where the trout grow big! Brook trout eat black fly larva which the pesky insects deposit in moving water. So, brook trout get big in areas that have a lot of black flies. Another yin to a yang I suppose.


Cleaning Brook Trout:
1) You don't really need a fillet knife or a flat surface to clean brook trout. It can be done by holding the fish in your hand while using a sharp pocket knife.
2) Starting at the rectum and slice up the fishes' belly to the neck.
3) Cut the head off starting from the top and slice down to about the fins. Then slice down on either side separately to meet your first cut.
4) Pull the guts out with the head.
5) While holding the fish in the water, scrape the blood line off of the spine with your thumb nail.
6) Fry in a pan with a little oil and seasoning, roast over the fire in a fish basket grill with sliced onions, or wrap it in tinfoil with butter and garlic, and bake it in the coals of the fire.
The black flies disappeared when night fell, and we enjoyed a beautiful starlit sky as fresh fish sizzled in our frying pan. We soon turn in with full stomachs, and we'd need the rest, the next day would mark the beginning of what may likely be the worst portage of my canoeing career.
— Check out more LESSONS FROM THE TRAIL WITH JIM BAIRD, including Episode 1 of the Côte-Nord Adventure: Getting There, Episode 2: How to Strap a Canoe on a Float Plane, Episode 3: Tips for Dealing with Waves and Bugs, Episode 4: Sometimes There's a Cabin, Episode 5: Shotgun Whitewater, Episode 6: Maneuvering a Canoe in Whitewater.
This summer, C&K will be rolling out new episodes of Jim Baird's Cote Nord Adventure series, presented by Nova Craft Canoe.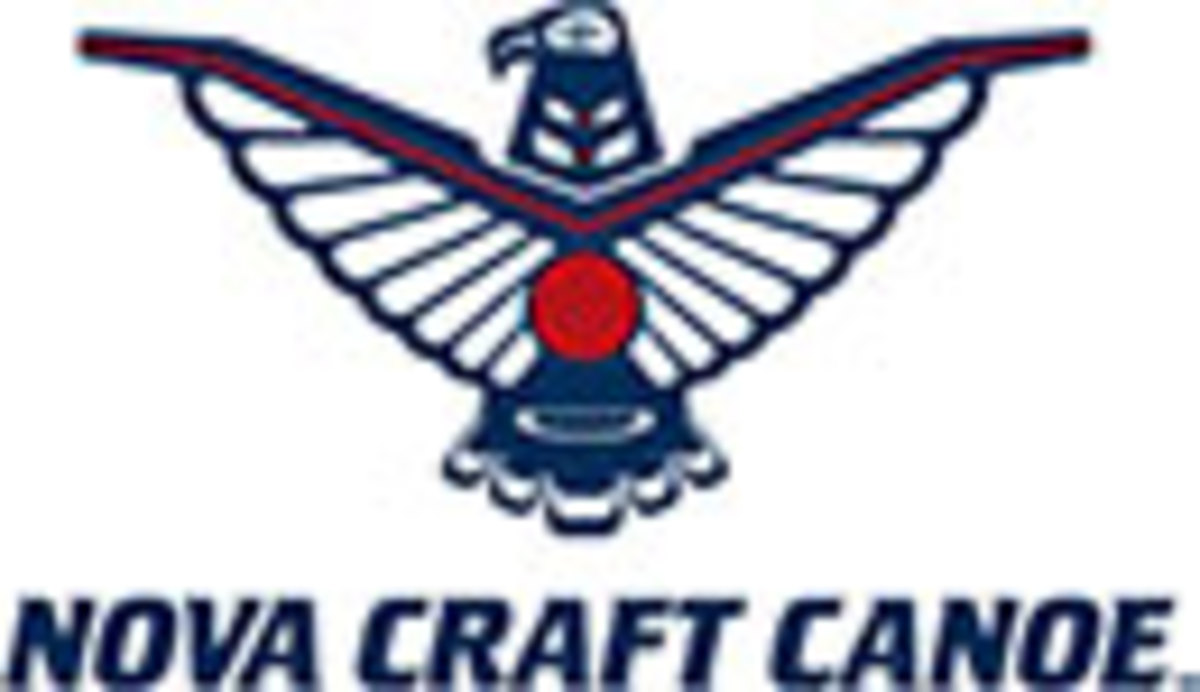 About this Series: Come along with Adventurer Jim Baird, his girlfriend Tori, and their dog Buck as they paddle a wild and seldom traveled river of Quebec's breathtaking Côte-Nord region. Watch the story of their adventure unfold in this 15-part video series as they use and learn a variety of wilderness travel skills, including everything from whitewater paddling maneuvers to axemanship and, when unwanted visitors show up, operating a bear banger. You'll get to see things from the dog's perspective too. So grab a paddle, and get ready for a 14-day journey that begins 118 miles from the nearest road.
The article was originally published on Canoe & Kayak
For access to exclusive gear videos, celebrity interviews, and more, subscribe on YouTube!