By Jim Baird
To find the average drop of a river, check the contour interval marked on the topographic map to see how many feet each contour line represents. Then, you can count how many contour lines cross the river in a given stretch. Divide the number of feet by the distance in the same stretch of river, and you'll get your answer.
In doing this on our Côte-Nord Adventure in Quebec, it seemed the canyon we were about to run was tough but manageable. It's a fact though that topo maps aren't always right. And, in the event of an upset, a long pushy stretch of whitewater can potentially separate you from your canoe for days or more. It was also my first time paddling in a Nova Craft 17-foot Prospector made out of expedition-grade Tuff Stuff. The canoe has built-in bow and stern air pockets. I'm used to paddling with large, inflatable bow and stern airbags and, I wasn't sure how much water the boat could take in before swamping. These, along with a few other concerns, including sending Tori on a potentially lethal swim, were keeping me a little on edge. After all, the traditional native portage route bypasses this whole section. Once committed to the canyon as we were, accessing whatever is left of the trail is completely out of the question as you can see from the 1:250,000 topo map posted with the previous episode.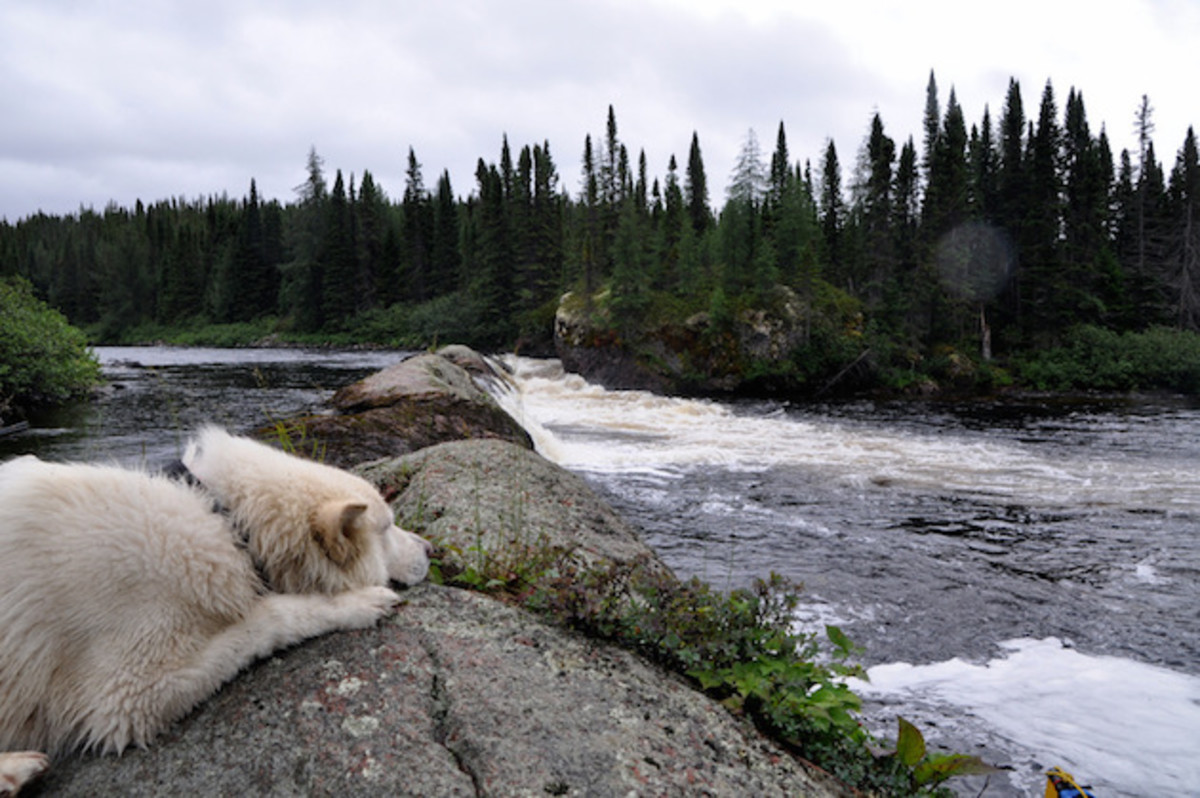 Hastened by scores of black flies, we loaded our canoe in fast current at the beginning of the 2.8-mile whitewater canyon run and went for it. We were able to scout some runs from the boat, and eddy out to bail when we took on a lot of water. Before any blind corner, I got out and ran down the bank to scout before proceeding. Tori didn't always fully trust me when I'd return with news of a safe run ahead. But after we'd made it down about half of the canyon, our confidence grew. And the two of us began working well as a team running several technical sections and performing back-ferries across the width of the river. It was a blast and we were exceedingly happy that we'd decided to run the canyon. In fact, we found the whole canyon to be runnable with no linings, carryovers or portages needed. We even ran the whole thing with Buck standing on the spray deck!
Here are the white-water paddling maneuvers we used to make it down the canyon safe and sound:
Eddy Out: Getting into a calm back eddy in a river to scout what's further down river and/or to bail.
Back Sweep: Used in this video by the bow paddler while back-ferrying to provide reverse momentum and simultaneously draw the bow to the left.
Draw: Key whitewater stroke used by both the bow and stern paddlers. Reach out and draw the water in towards your hip to effectively move your end of the canoe towards your paddle.
Back Ferry: Point your stern toward the side of the river you want to go towards and start back paddling hard. The side wash of the current, in combination with your back paddling power, will move your canoe sideways. Using back sweeps and cross draws, the bow paddler controls down-river slippage while back-ferrying by tightening or widening the canoe's angle.
Cross Draw: Key whitewater stroke used by the bow paddler to steer the boat from the front. Cross over to the opposite side of which you're paddling and draw the water directly towards the bow.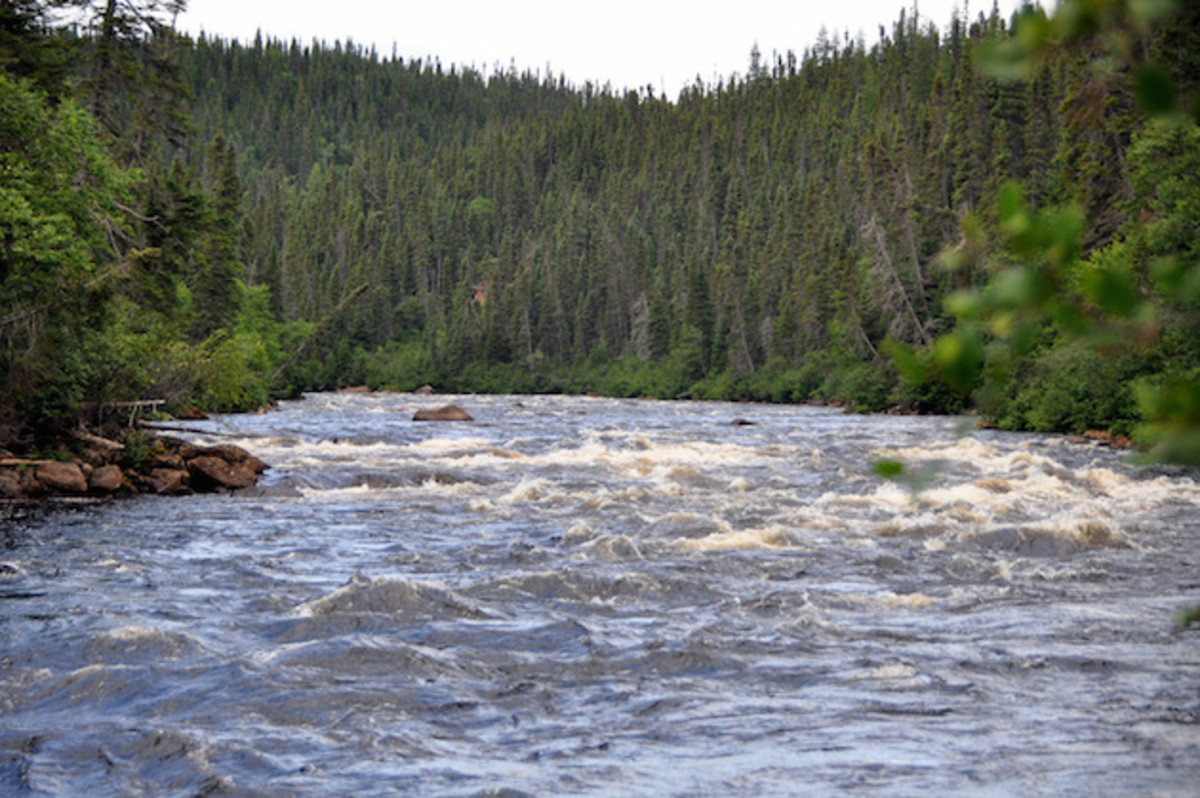 Once through the canyon, we reveled in the beautiful day as seemingly endless swifts whisked us downriver. The East Natashquan is shallow along this stretch, and we bumped and ground over a few rocks, getting hung up once.
Soon after the swifts petered out into calmer current, we heard the rumble of an approaching rapid. It sounded like a Class III but there's nothing marked on the map. Climbing up the bank at the head of the rapid, I saw a route down the boulder-strewn drop on river right, and we decided to go for it. It was a little bigger than I anticipated and I felt the canoe slam down hard onto a rock as we tried to punch through a large hole. After emerging, I was panicked that we were about to swamp, but was quickly amazed that despite the large amount of water we took in, we were still able to maneuver through a boulder garden. The built-in air pockets did a great job as did our spray deck. Hung up in the shallows at the bottom of the drop, I jumped out to bail and looked back at the rapid. "Probably shoulda scouted that one a little more eh?" I said to Tori, and we both laughed a little nervously.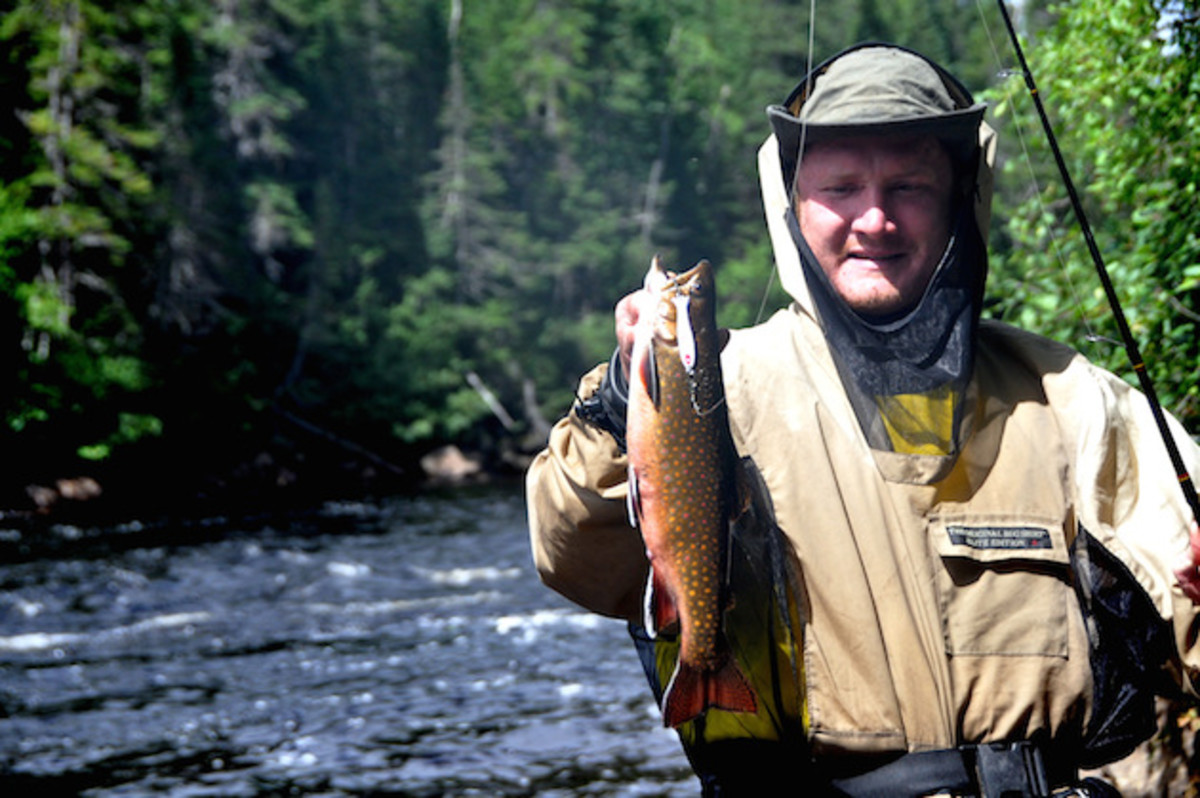 Soon we found a nice camping spot and upon inspecting our canoe, we found nothing more than a few scrapes and some chunks out of the gel coat. I think the chips happened when we ground over a couple sharp rocks in the swifts. I realized that the swifts, even more so than the rapids, would have wreaked havoc on the bark and canvas canoes used by indigenous travelers in the past. Older materials would make the portage mandatory in lower water levels and, of course, back then they would have used the traditional route to travel upriver.
Maybe more people would paddle this river if they knew the portage isn't necessary, I wondered. I'd soon learn it's not that simple…
— Check out more LESSONS FROM THE TRAIL WITH JIM BAIRD, including Episode 1 of the Côte-Nord Adventure: Getting There, Episode 2: How to Strap a Canoe on a Float Plane, Episode 3: Tips for Dealing with Waves and Bugs, Episode 4: Sometimes There's a Cabin, Episode 5: Shotgun Whitewater.
This summer, C&K will be rolling out new episodes of Jim Baird's Cote Nord Adventure series, presented by Nova Craft Canoe.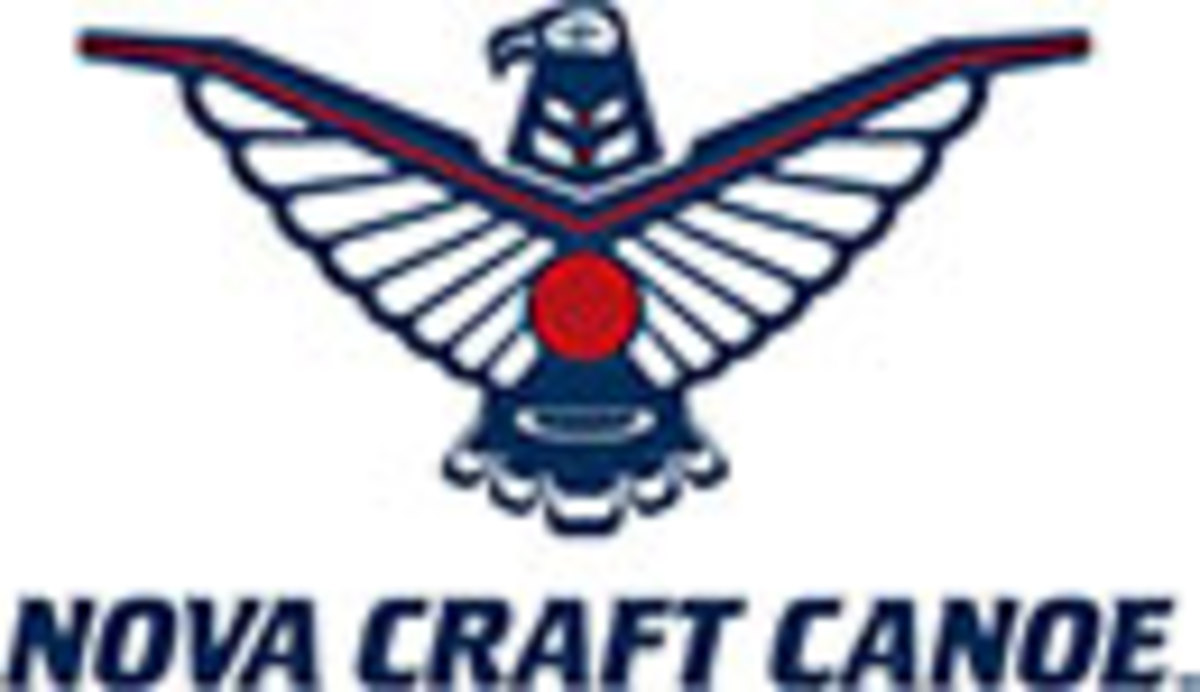 About this Series: Come along with Adventurer Jim Baird, his girlfriend Tori, and their dog Buck as they paddle a wild and seldom traveled river of Quebec's breathtaking Côte-Nord region. Watch the story of their adventure unfold in this 15-part video series as they use and learn a variety of wilderness travel skills, including everything from whitewater paddling maneuvers to axemanship and, when unwanted visitors show up, operating a bear banger. You'll get to see things from the dog's perspective too. So grab a paddle, and get ready for a 14-day journey that begins 118 miles from the nearest road.
The article was originally published on Canoe & Kayak
For access to exclusive gear videos, celebrity interviews, and more, subscribe on YouTube!