By Jim Baird
The river's name, Natashquan, comes from the Innu language meaning, "where one hunts bear." However, on this evening, I felt like things were the other way around…
Into The Main Branch
Soot was etched into the haul of our canoe, and into our skin too, but we were finally done with the long portage. After making camp on an inviting gravel bar, we relaxed and enjoyed the beautiful evening; we deserved it. The next day would be our last on the East Natashquan and, a little overexcited to bank the accomplishment, the next morning we left camp in a hurry. Thankfully, Tori remembered that I'd left my beautiful bone-handled Bowie knife behind before it was too late. It was a good reminder to always take one final look around camp before pushing off.
Delighted with the course of east branch's lower section, we cruised in strong current through many large S-bends, and looked up in awe at the flanking mountains. The geography in this area offers a glimpse into the age and story of the land. The river bends mimic the course of a prairie river, yet the surrounding mountains leave it seemingly out of place. Like the upper section on the famed South Nahanni, this portion of the East Natashquan is what geologists call an antecedent river as it predates the surrounding mountains.
After entering the main branch, we slapped out paddles together to congratulate each other on the successful completion of the East Natashquan River. But strong headwinds continued to slow our progress. We paddled hard while Buck snoozed on the spray deck.
Bear In Camp
The winds finally died and we made camp on a sand bar late in the evening. We noticed some bear tracks, but didn't worry about it too much; they didn't look fresh. We soon began cooking dinner, and Tori heard a noise in the bushes. It sounded like an animal so I made sure the bear banger was at the ready while ensuring Tori there was nothing to worry about. After another loud noise, we both grew more concerned. Then, not long after night fell, a black bear abruptly crashed out of the bush onto our campsite. Buck immediately charged the bear while barking wildly. Startled, the bear spun around as I fired a bear banger over Buck's head that blew up near the bear. For a little insurance, I grabbed the shotgun and yelled loudly to scare it farther away. "Make some noise!" I called to Tori, who remained frozen and silent throughout the event. While yelling, I heard the bear crashing through the bush behind camp, it was on its way out, and a warning shot wasn't necessary.
It was dark out, and I couldn't get a good look at the bear. It's hard to judge the size of black bears, but I figured if it was the same one that left the prints on the sand bar, it probably wasn't that big.
"Well, I guess we know what I do in moments of danger. I freeze," Tori joked while still shaking a little. About 20 minutes later, a loud splash broke the silence of the night, and I knew it was the bear getting in the river to swim to the other side. I was very doubtful that the bear would come back after we scared it off once. But to be safe, I left my survival kit in the canoe that night in case we needed to make a quick get away.
Bear Bangers
Made by True Flare, bear bangers screw into the top of a cylinder called a Pen Launcher. The device is versatile, as it can also be outfitted with a flare. Although the bear banger can't hurt a bear, I've been in a situation where it works better at scaring one off than a warning shot from a firearm. This is because the bear banger flies 50 yds before it blows up, meaning it explosion happens close to the bear. Pepper spray can also be effective as a bear deterrent, and unlike a bear banger, it can actually inflict pain and temporarily blind the bear if used correctly. But again, the bear needs to be a lot closer than with a bear banger for it to work.
To operate a banger, screw the bear banger cartridge into the end of the Pen Launcher, pull back the spring-loaded firing pin, and release to fire. In the process, you'll want to make sure you keep the business end pointed away from you, and towards the bear. I always keep a banger cartridge screwed onto my pen launcher, and I leave the firing pin in the ready position.
Boar or Sow Black Bear?
Breaking camp the next morning, Buck sounded the alarm again and I looked to see the bear sauntering along on the other side of the river. It was no little bruin like I'd wishfully thought the night before. Rather, it was good-sized boar, likely about 350 lbs. Male black bears are typically more nocturnal and bolder than sows, so the fact that it used little caution in coming onto our site during the night told me it was a boar. Boars are also larger, with more muscle on their heads, necks, shoulders than sows, but their boars' ears are smaller. It was a tad unsettling that the bear was so nonchalantly hanging around, and we seemed to break camp more quickly than usual that morning.
Bear encounters like this one are very rare, and although unsettling, I don't believe we were in any danger. In fact, in all the multi-week canoe expeditions I've done, this is only the third time I've ever fired a bear banger, and I've only ever fired one warning shot with a rifle. Black bears are usually timid creatures. Because of this, the chances of a bear attacking two humans and a dog are extremely rare. Don't leave food around camp, and don't bring food into your tent. If you store your food in barrels a good distance away from camp (or, even better, hang them it in a tree), and if you carry a bear banger and bear spray, then there is little need to worry.
— Check out more LESSONS FROM THE TRAIL WITH JIM BAIRD, including Episode 1 of the Côte-Nord Adventure: Getting There, Episode 2: How to Strap a Canoe on a Float Plane, Episode 3: Tips for Dealing with Waves and Bugs, Episode 4: Sometimes There's a Cabin, Episode 5: Shotgun Whitewater, Episode 6: Maneuvering a Canoe in Whitewater, Episode 7: Cleaning Pike and Brook Trout, Episode 8: Delaying the Inevitable, Episode 9: The Big Carry.
This summer, C&K will be rolling out new episodes of Jim Baird's Cote Nord Adventure series, presented by Nova Craft Canoe.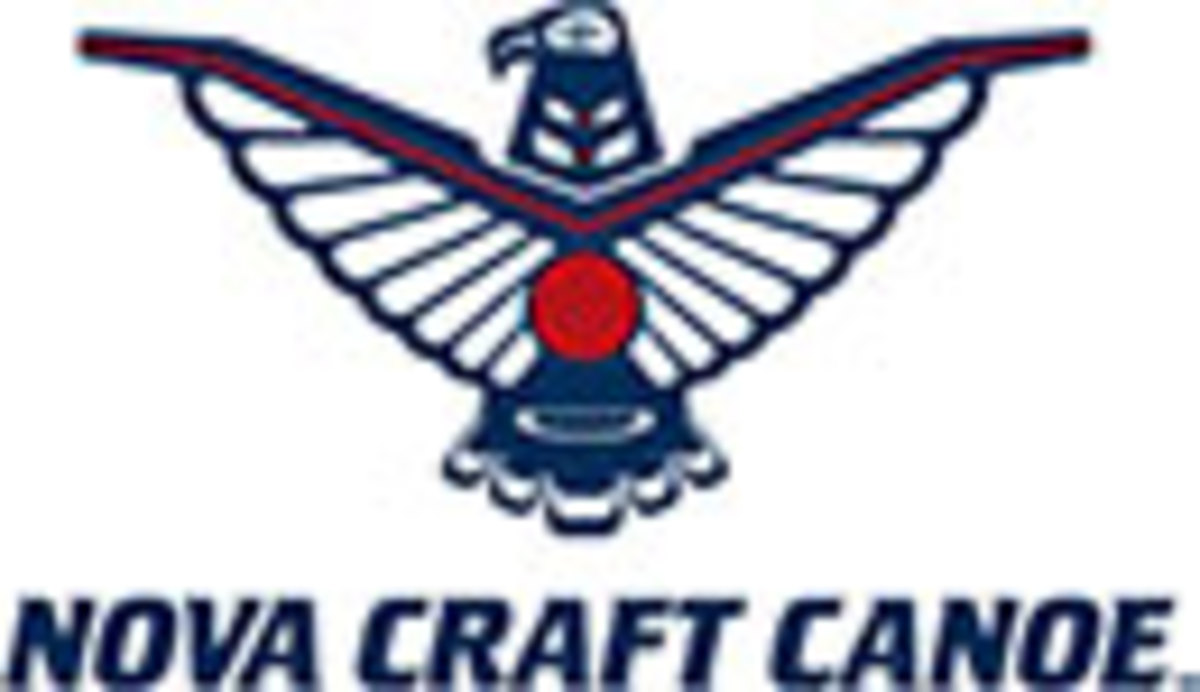 About this Series: Come along with Adventurer Jim Baird, his girlfriend Tori, and their dog Buck as they paddle a wild and seldom traveled river of Quebec's breathtaking Côte-Nord region. Watch the story of their adventure unfold in this 15-part video series as they use and learn a variety of wilderness travel skills, including everything from whitewater paddling maneuvers to axemanship and, when unwanted visitors show up, operating a bear banger. You'll get to see things from the dog's perspective too. So grab a paddle, and get ready for a 14-day journey that begins 118 miles from the nearest road.
The article was originally published on Canoe & Kayak
For access to exclusive gear videos, celebrity interviews, and more, subscribe on YouTube!