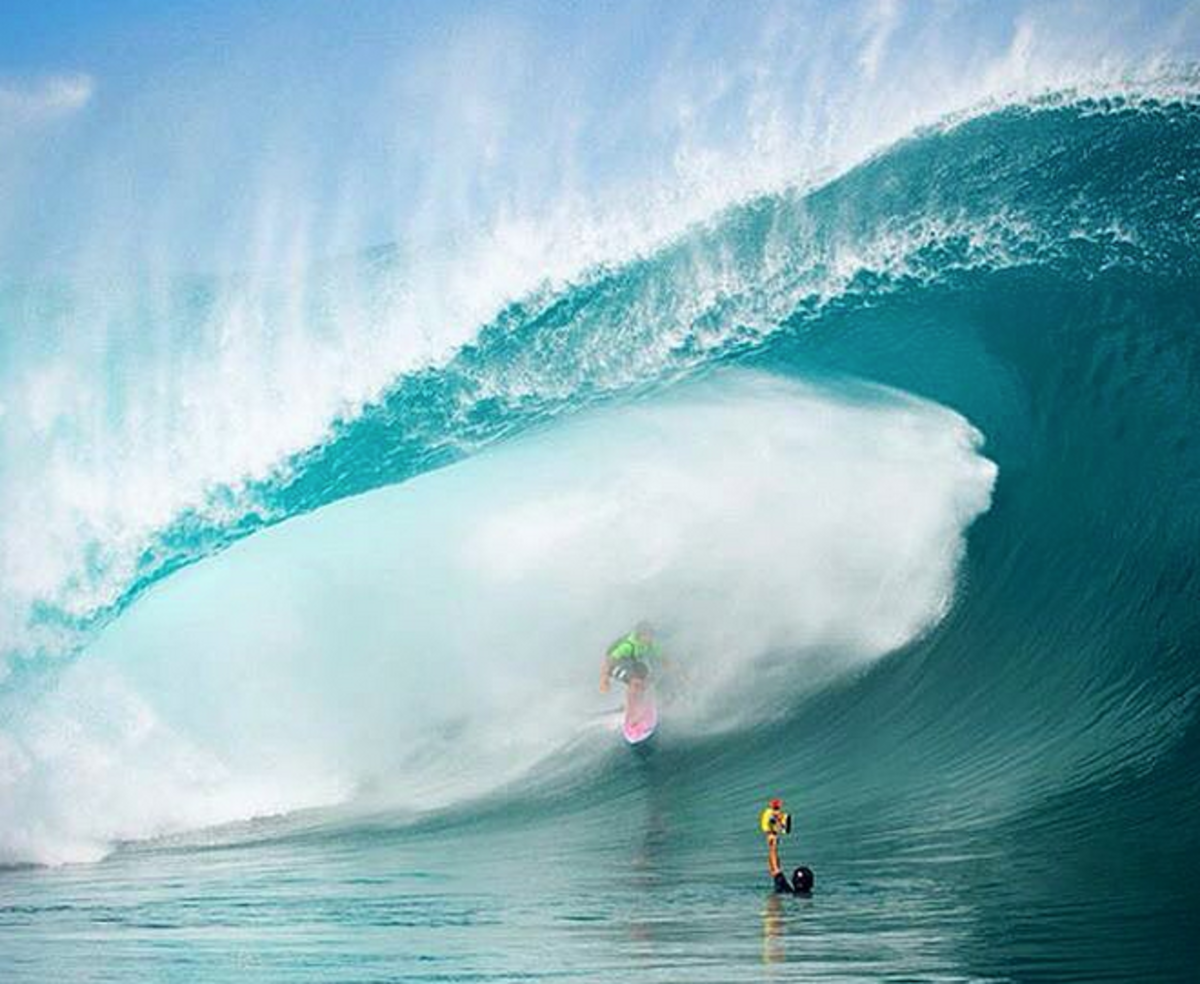 To many, the life of a surf photographer seems like a dream. Each photographer's social feed shows countless photos of white-sand beaches with comments below each image from fans who profess their desires to copy that photographer's lifestyle.
However, a new video from SURFING magazine shows that it's not all sunshine and warm water in the life of a surf photographer:
"People don't realize that surf photography isn't as simple as just sitting in the water and snapping some pictures," said SURFING magazine staff photographer Brent Bielmann. "Those waves that are crashing down on me are big and they hurt. It's almost like riding a motorcycle: if you keep riding, you're going to crash."
RELATED: How I got the shot: Catching fire with Bruce Irons
The video above, titled "Life in a Bottle," was compiled from four years of footage taken by a GoPro stationed on top of Bielmann's camera housing. He said that the desire to record each time he was in the water shooting came from a simple want to have more motion in his portfolio, not to necessarily showcase the life of a surf photographer.
"I had stockpiled my footage for the past few years," said Bielmann. "And it wasn't until I talked to Peter Taras [photo editor at SURFING] that I decided to try and post some of it."
The resulting video helps to showcase the hard work that goes into every frame that Bielmann snaps.
RELATED: 9 surf photographers to follow on Instagram
"It's funny, actually: some of the photos I take are of 8- to 12-foot waves, and in the pictures they look like they're about 4 feet," said Bielmann. "It doesn't do the wave justice a lot of the time."
And that, Bielmann says, is what people fail to realize about surf photography: just how physical of an endeavor it is.
"I've had my camera hit me in my face and gotten stitches on my face from it. I've torn my meniscus and a bunch of other ligaments in my knee while shooting," said Bielmann, who at 26 years old figures his body can handle only five more years on the job.
"I wear a helmet when I shoot, and even with it, I've gotten carried over the top of a wave and suffered a concussion," he shared. "A couple years ago, I landed on the top of my head and tore one of the disks in my neck and compressed two vertebrae at Pipeline. Just last year I broke my ankle. You do this for long enough and you're going to get pounded pretty good."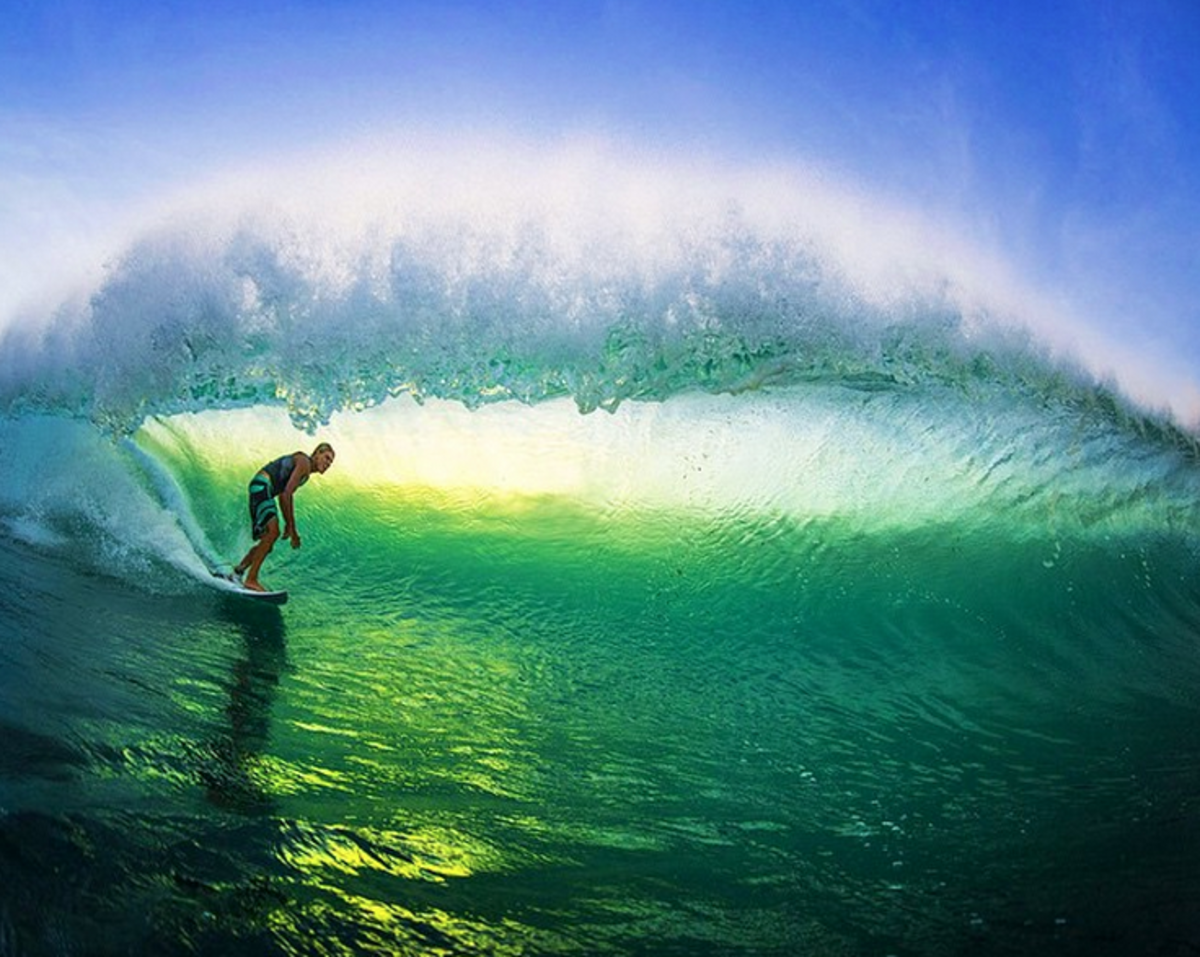 That physical trauma is what Bielmann, who grew up on Oahu's North Shore within walking distance of the infamous
Banzai Pipeline
, always comes back to when talking about his experience. He says he is so inundated every day with followers asking him the tricks of the trade and how to get to where he is that he doesn't have time to answer all of them.
RELATED: Stunning surf photo is unlike any other
"It's funny: I see kids from Australia coming to Hawaii for the winter all the time, hoping that I can impart on them one piece of advice that will give them all the tricks of the trade that I've learned in over eight years of shooting," said Bielmann. "The truth is that whatever your passion is, you just gotta go out there and do it and see what works for you. Mine just happened to be surf photography."
Bielmann also credits something else his followers never see to his success: luck.
His uncle, Brian Bielmann, is one of the most iconic surf photographers of all time and helped introduce Brent to the world of surf photography. As a kid with a camera, living within spitting distance of Hawaii's most famed surf break, he was at an unfair advantage.
"Yeah, I work hard and train my ass off to stay in top physical shape so I can swim and shoot in these intense currents," Bielmann said. "But I'm also extremely lucky. That's something a lot of people don't understand."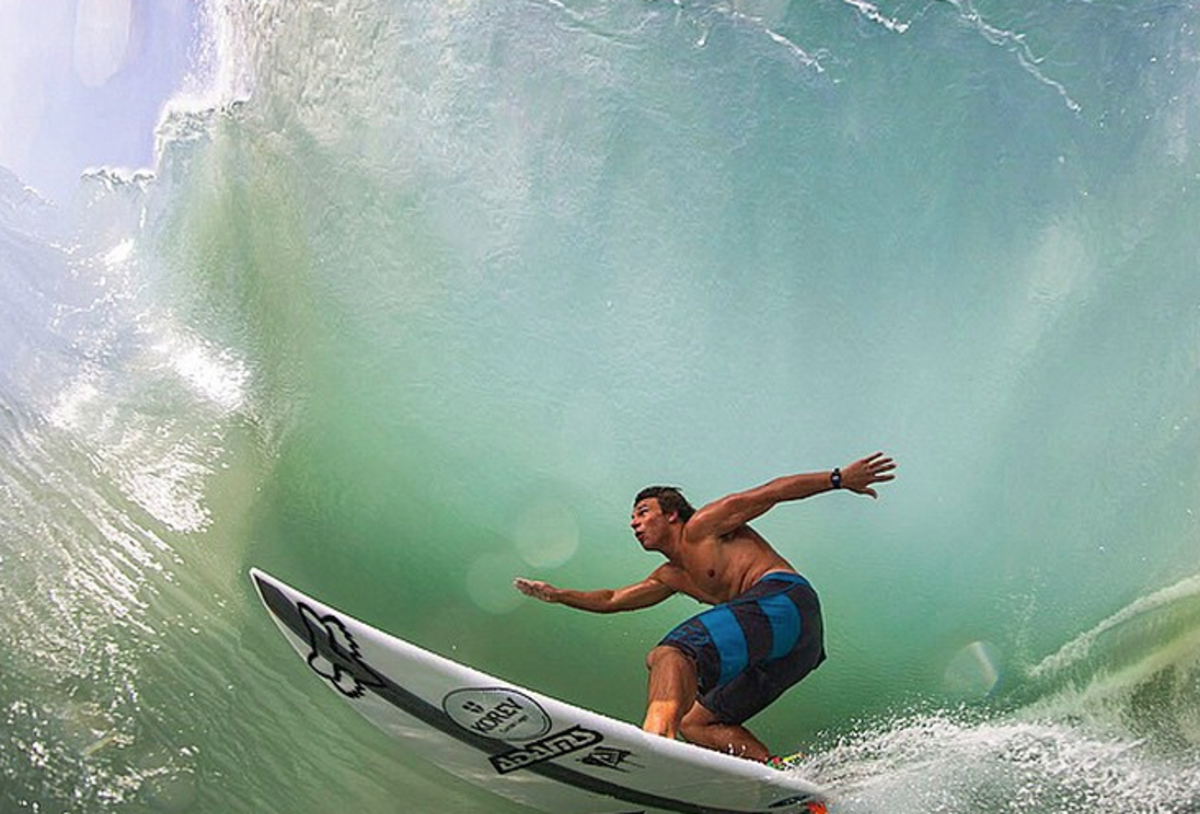 As for his favorite part of the job? While Bielmann says he loves going to the heaviest waves in the world, shooting pro surfers like
Jamie O'Brien
and
Shane Dorian
, who aren't afraid to push their limits, his biggest enjoyment comes from the simple things.
"There's just something about being in the ocean that has always captivated my attention," he said. "When I'm in the water, I'm not worried about anything else. I don't know what comes after surf photography, but I know I'll never be able to leave the ocean."
More from GrindTV
How to live the authentic beach life in Tampa Bay, Florida
Photo book captures mountain babes in their natural habitat
Tahoe snow forecaster explains the El Nino effect
For access to exclusive gear videos, celebrity interviews, and more, subscribe on YouTube!