The World Surf League (WSL) revealed that tickets would be going on sale sometime today (Monday, March 12) for the upcoming Founders' Cup of Surfing at the WSL Surf Ranch wave pool in Lemoore, California. Taking place May 5-6, it will be an historic one-off event featuring some of the best surfers in the world.
Lineups were also revealed for the five-team "region vs. region" event. The co-ed specialty contest will set regions against one another in a unique, never-before-done format for surfing. The teams are as follows:
AUSTRALIA TEAM:
Captain: Stephanie Gilmore (AUS)
Mick Fanning (AUS)
Matt Wilkinson (AUS)
Julian Wilson (AUS)
Tyler Wright (AUS)
BRAZIL TEAM:
Captain: Gabriel Medina (BRA)
Adriano de Souza (BRA)
Filipe Toledo (BRA)
Silvana Lima (BRA)
Taina Hinckel (BRA)
EUROPE TEAM:
Captain: Johanne Defay (FRA)
Jeremy Flores (FRA)
Frederico Morais (PRT)
Leonardo Fioravanti (ITA)
Frankie Harrer (DEU)
USA TEAM:
Captain: Kelly Slater (USA)
John John Florence (USA)
Kolohe Andino (USA)
Carissa Moore (USA)
Courtney Conlogue (USA)
WORLD TEAM:
Captain: Jordy Smith (ZAF)
Michel Bourez (PYF)
Kanoa Igarashi (JPN)
Paige Hareb (NZL)
Bianca Buitendag (ZAF)
Announced back in February, the one-off event will possibly attempt to woo the International Olympic Committee to utilize the WSL's wave pool technology for surfing's debut in the 2020 Summer Olympics in Tokyo.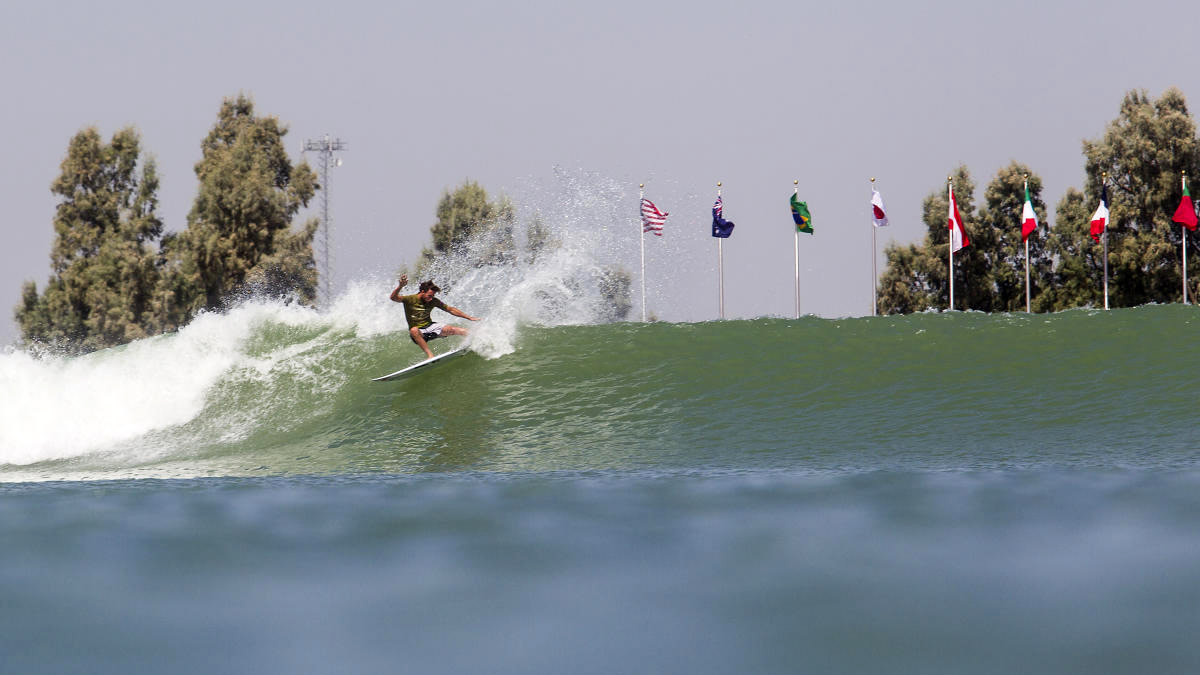 "The Founders' Cup of Surfing is going to be a really special part of the 2018 calendar," WSL Commissioner Kieren Perrow said in a press release.
"We're really excited to be opening up this amazing facility to the public with this teams event. It's something new for surfing, but I think it will be a lot of fun and exciting to see how the world's best surfers perform in this kind of a format."
There is no word on the exact timing of when tickets will go on sale today, but stay tuned to WSLFoundersCup.com for availability, as there will certainly be a limited number of tickets.
For access to exclusive gear videos, celebrity interviews, and more, subscribe on YouTube!