Zawadi Mungu, a 500-pound lion, met his triplets for the first time a few days ago at the Predators of the Serengeti habitat in the Oregon Zoo in Portland, and at first the king of the jungle acted like an old grump.
Six-month-old lion cubs Kamali, Zalika, and Angalia were full of playful energy and were eager to meet their father, who didn't want to be bothered, or so it seemed.
Making sure the lion cubs knew his role as boss of the family, Zawadi Mungu let out several roars, one of which humorously knocked a lion cub off a log, as you can see in the video above.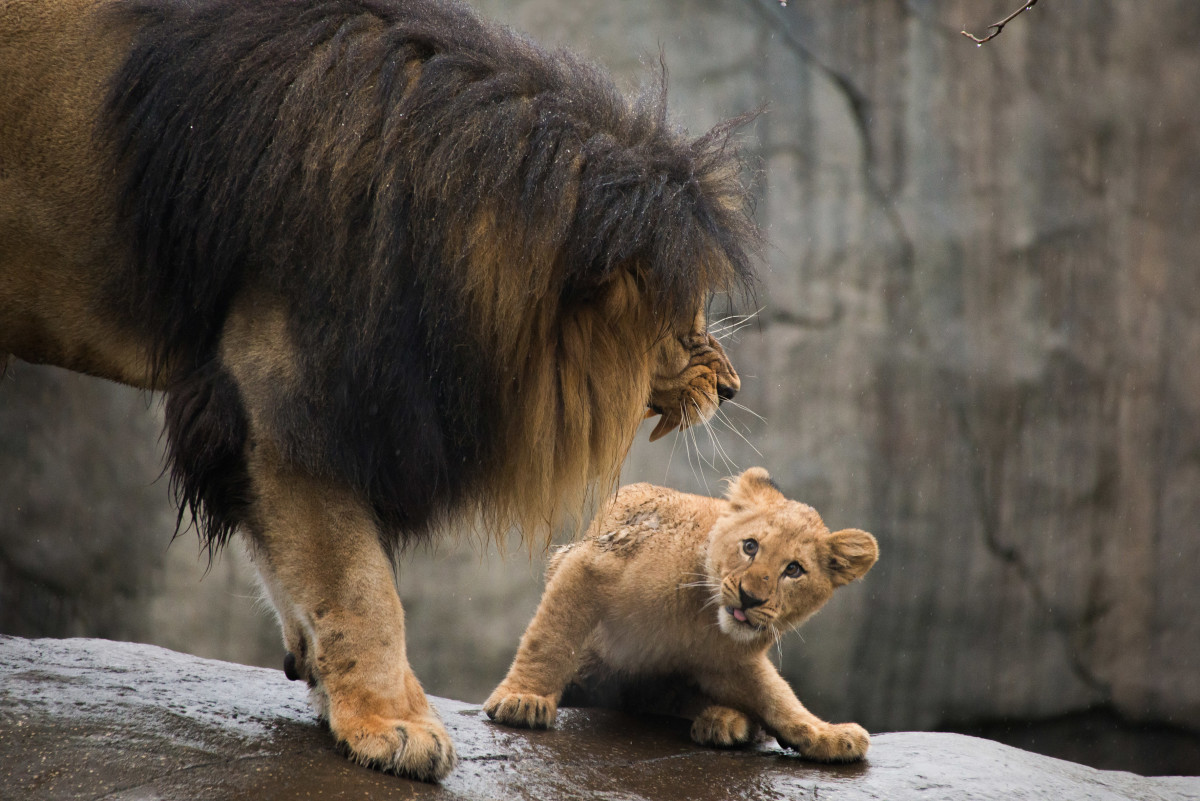 It didn't take long for Zawadi Mungu to warm up to his kids, however.
"We were confident that Zawadi would be tolerant of his cubs right away, and we're glad we were right because the cubs rushed him as soon as they saw him," Laura Weiner, senior keeper for the zoo's Africa section, told Caters News Agency, as reported by MailOnline.com.
"At first he was surprised, but as time passed he grew more patient.
"Within minutes he had female lions swarming him. I think all the attention must have been overwhelming because he quickly jumped onto a boulder to escape for a bit."
Zoo officials weren't sure how the mother, Neka, would react to the lion cubs when they were first born, saying first-time mothers can be aggressive. But she took to motherhood quite naturally, according to OregonLive.
And Zawadi followed suit.
The $6.8 million Predators of the Serengeti exhibit opened with Neka and Zawadi, and another lion, in September 2009. The newest additions won't be there for long, however. Once the lion cubs reach 1 1/2 to 2 years old, they'll be sent to other accredited facilities within the Association of Zoos and Aquariums.
A look at the interaction between Zawadi and the lion cubs: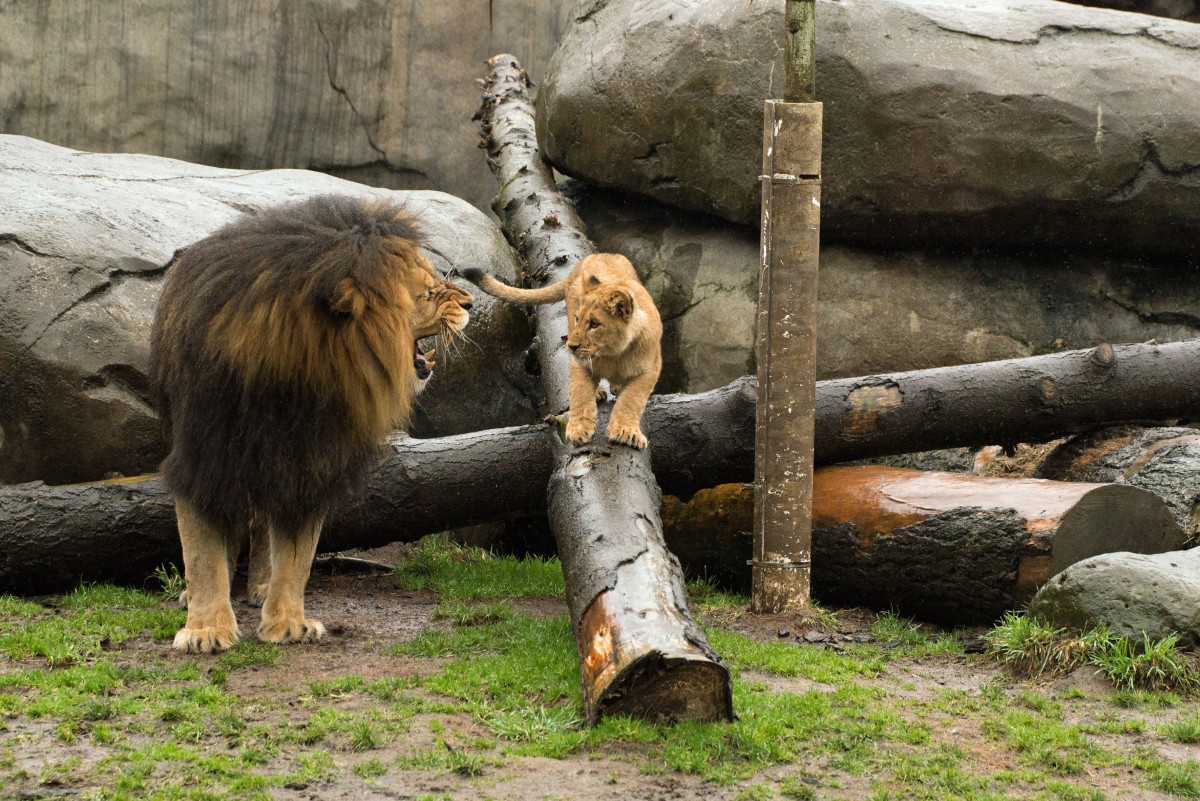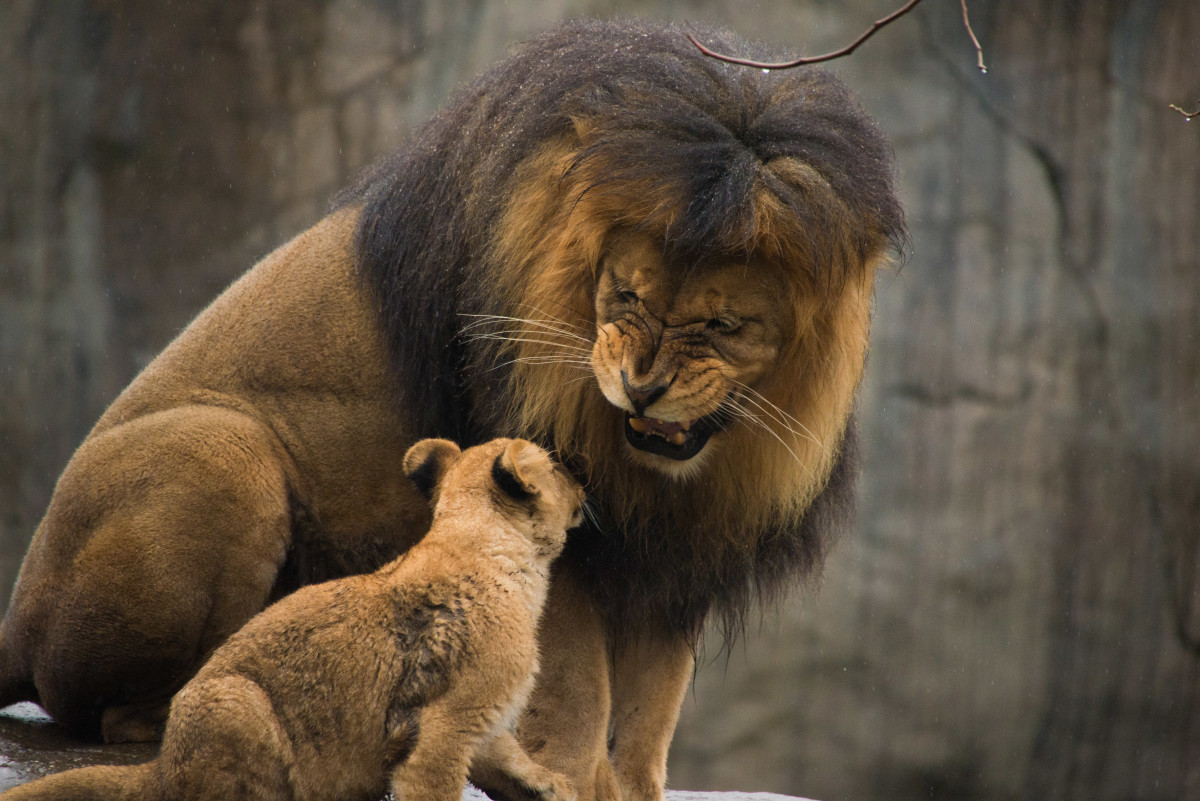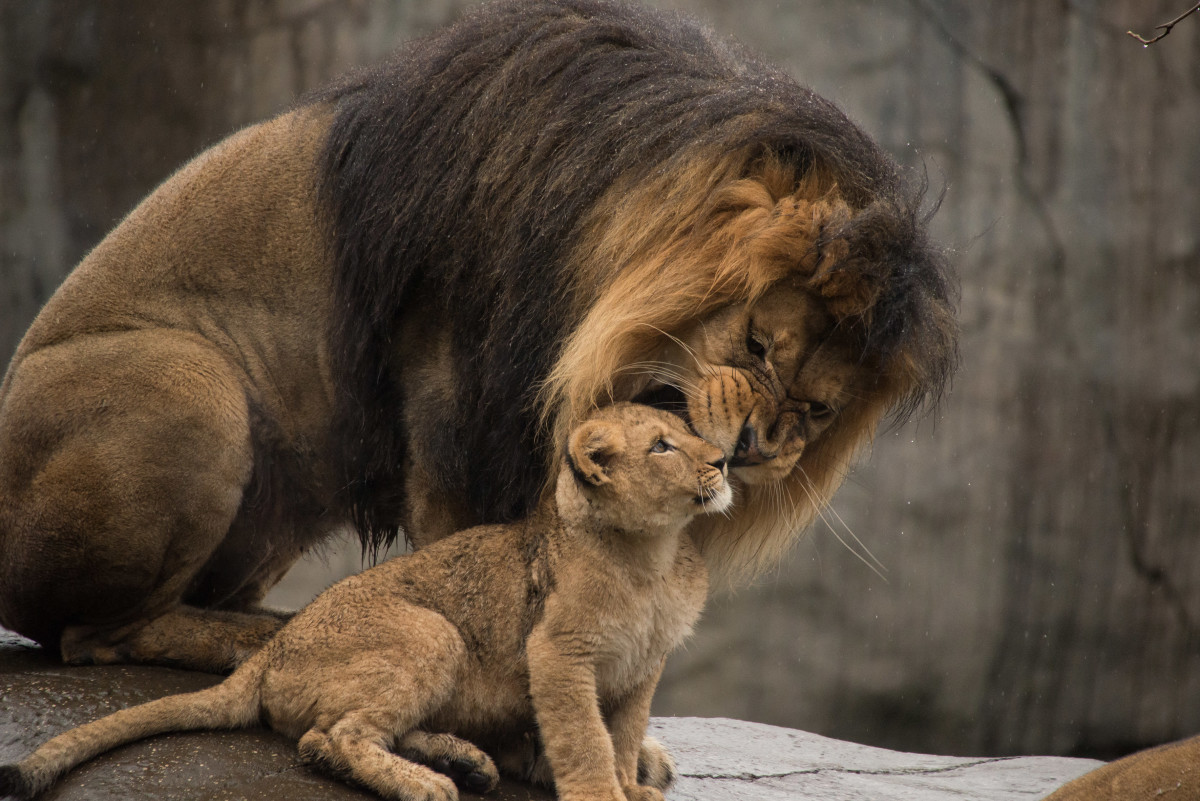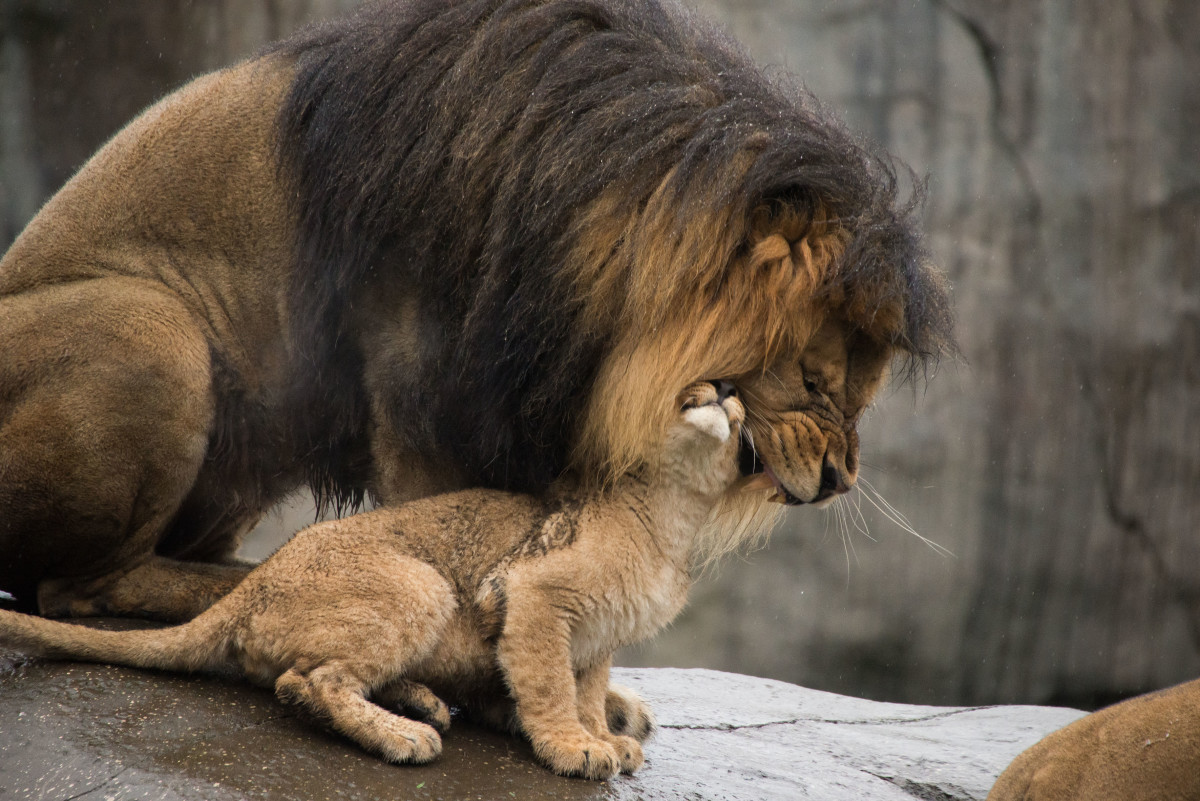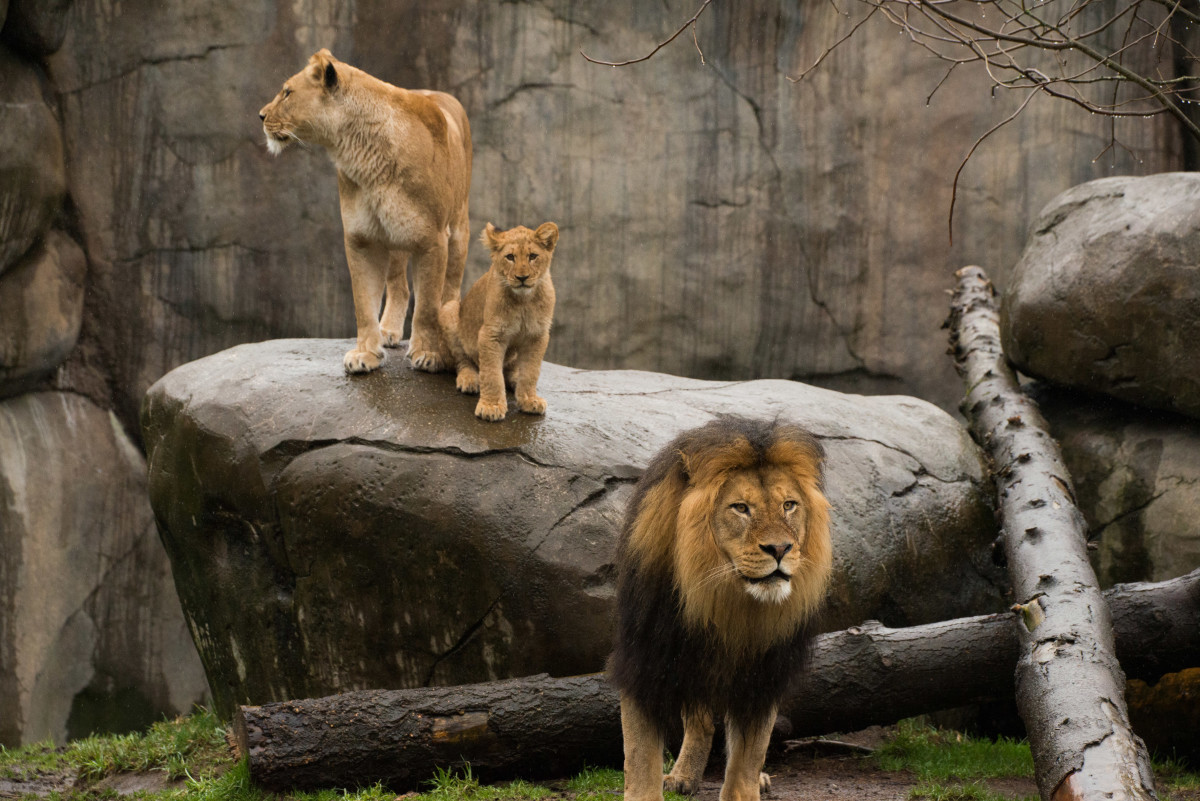 Similar stories on GrindTV
Rare lion clash seen at Kruger National Park
Lion sent flying by buffalo in extraordinary video
Lion Whisperer gets up close and personal with lions
For access to exclusive gear videos, celebrity interviews, and more, subscribe on YouTube!