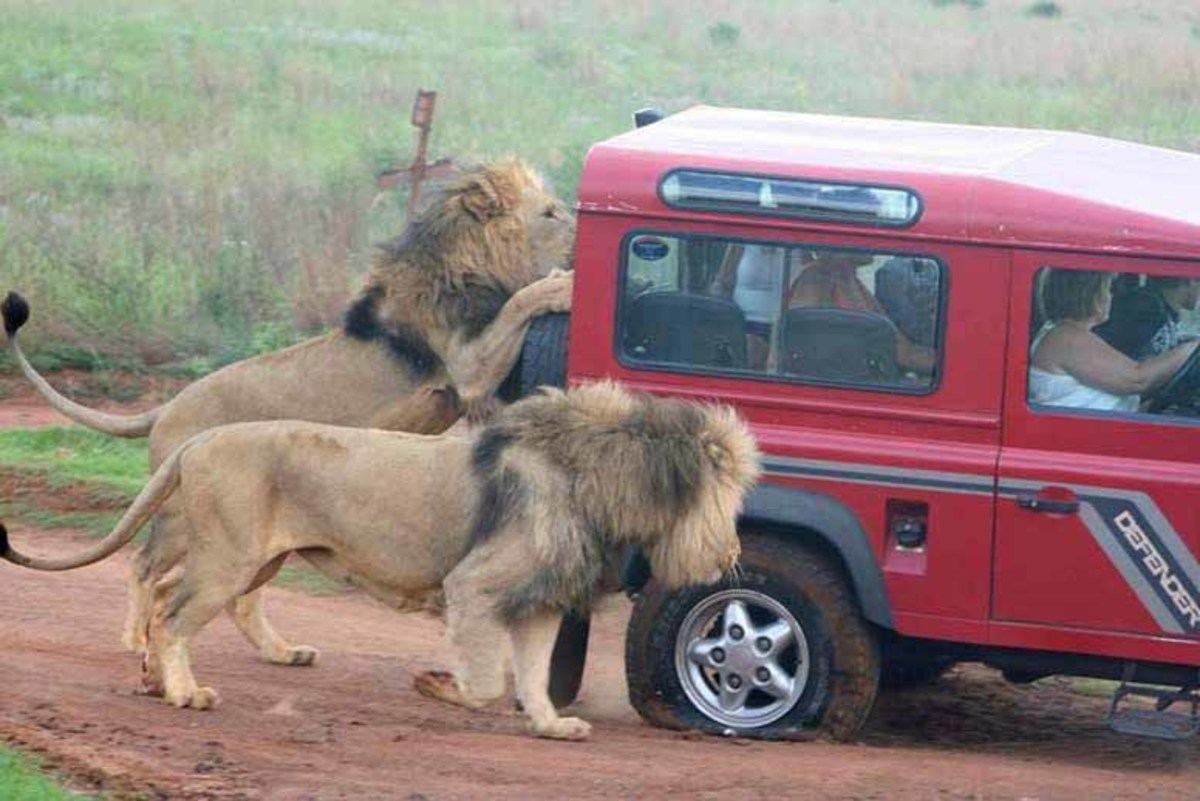 A pride of hungry lions attacked a jeep full of tourists in Serengeti National Park, destroying tires and attempting to shatter windows to get at the terrified humans inside.
Safari tour guide Emmanuel Bayo from Arusha, Tanzania, witnessed the encounter from nearby and snapped off a few photos that showed the lions in attack mode at the famous Tanzanian park.
"It was quite scary, really — the lions are very hungry in the park and hadn't had a kill for a while," Bayo told Caters News. "The truck was driving past with people inside and the lions smelt the humans.
"Then they were trying to get inside for about an hour and wreaked havoc."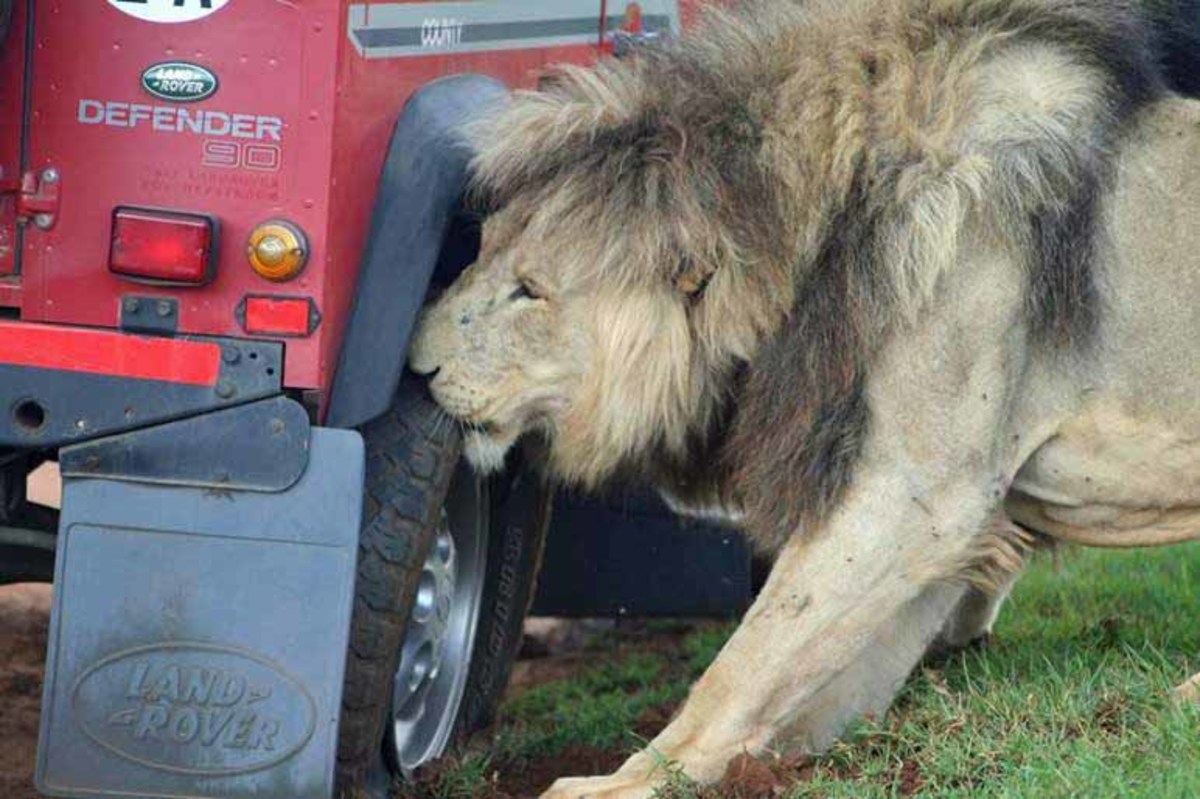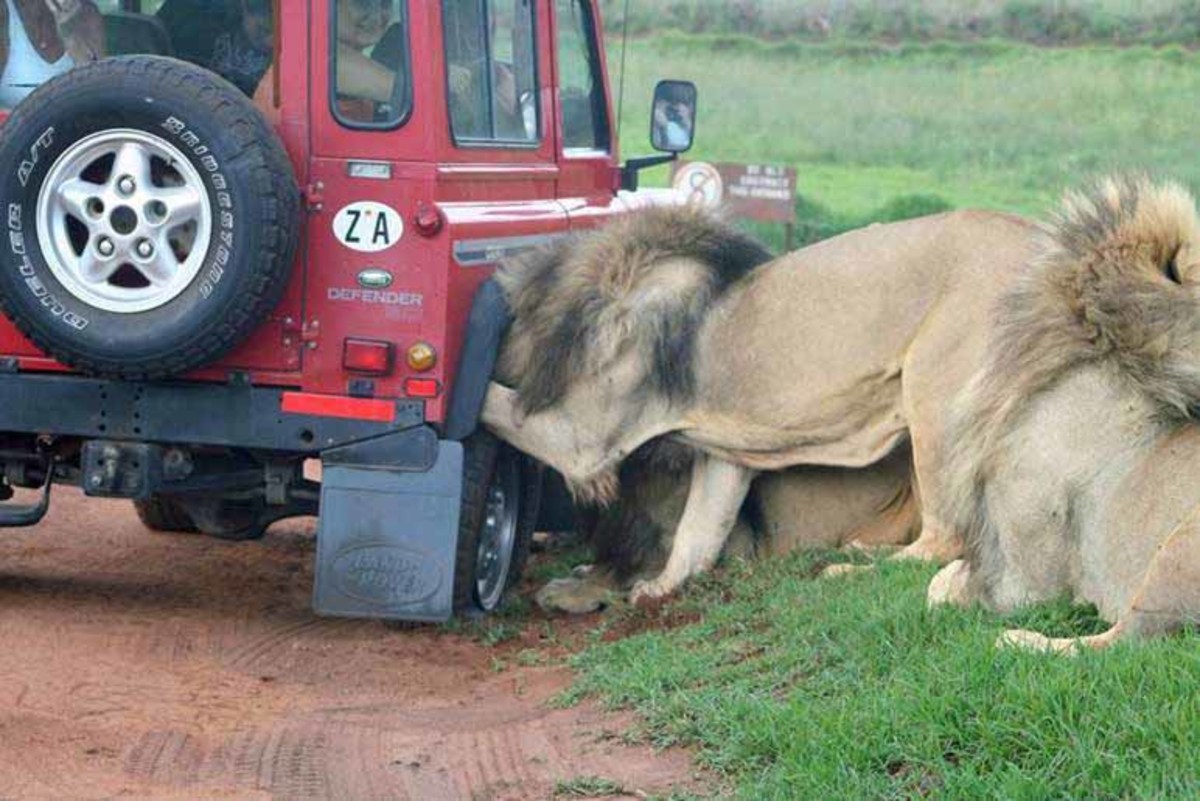 In addition to puncturing tires, the lions attempted to smash the windows. Fortunately, the trucks are equipped with reinforced glass and they weren't able to succeed.
"It would have been a disaster if we hadn't [had reinforced glass]," Bayo said.
"It was scary but exhilarating. I think everyone should come on safari with me to have these experiences!"
Such a frightening scene might have the opposite effect and keep would-be tourists away.
More from GrindTV
Surfer struck by lightning in Australia
Three-eyed catfish reeled from polluted Gowanus Canal – truth or hoax?
SeaWorld to discontinue theatrical orca shows
For access to exclusive gear videos, celebrity interviews, and more, subscribe on YouTube!