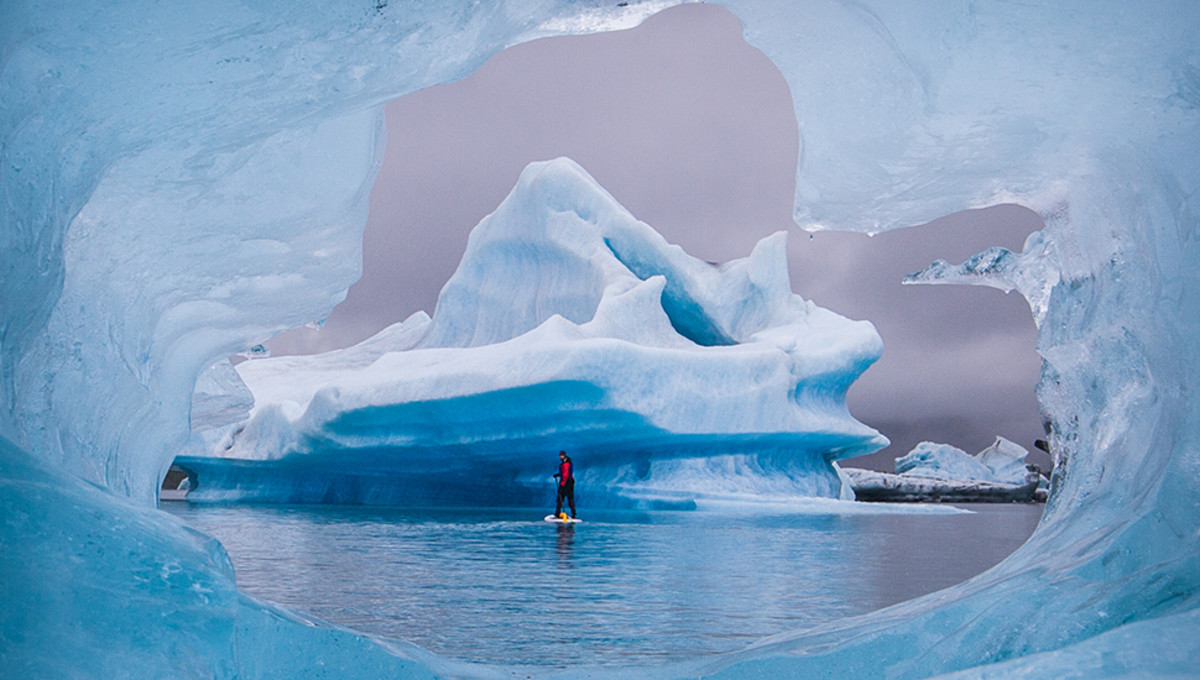 Liquid Adventures: Glacial SUP Tours in Alaska
Liquid Adventures is set in the heart of Seward, Alaska and offers a wide array of SUP and kayaking tours. Seward's beauty is unmatched and is home to uncanny views, towering glaciers and abundant wildlife. The shop runs tours from May to September and welcomes both novice and experienced paddlers. Owner Ryan Fisher gives us the inside scoop on the companies' incredible trips and the challenges of paddling in a colder climate. –Rebecca Parsons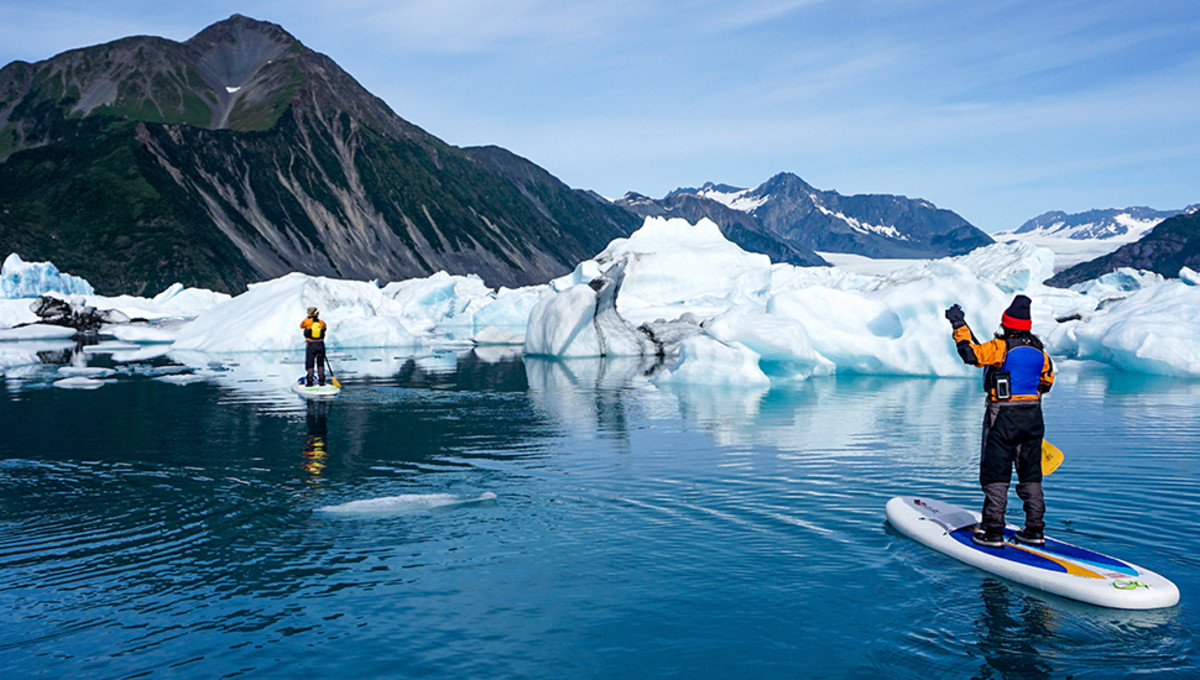 SUP: Tell us about the history of the shop.
RF: Chris Mautino and Pam Sousa started Liquid Adventures in 2005 and my company–Exit Glacier Guides–worked with them starting in 2010. With Chris and Pam's interests turning more to Baja, where they would spend winter, it was a natural transition for us to take over operations for Liquid Adventures starting in 2012. My business partner Brendan Ryan and I have owned Liquid Adventures since then, but we still work with Chris and Pam to maintain the amazing feel that Liquid has built over the years.
SUP: How experienced are your guides?
RF: Our biggest theme is that we don't hire first-year guides. Guides must have more than just an ACA certification to work for us and they must have at least three years of guiding experience as well. We feel certifications aren't worth a lot without experience that allows guides apply the foundations learned through the certification process.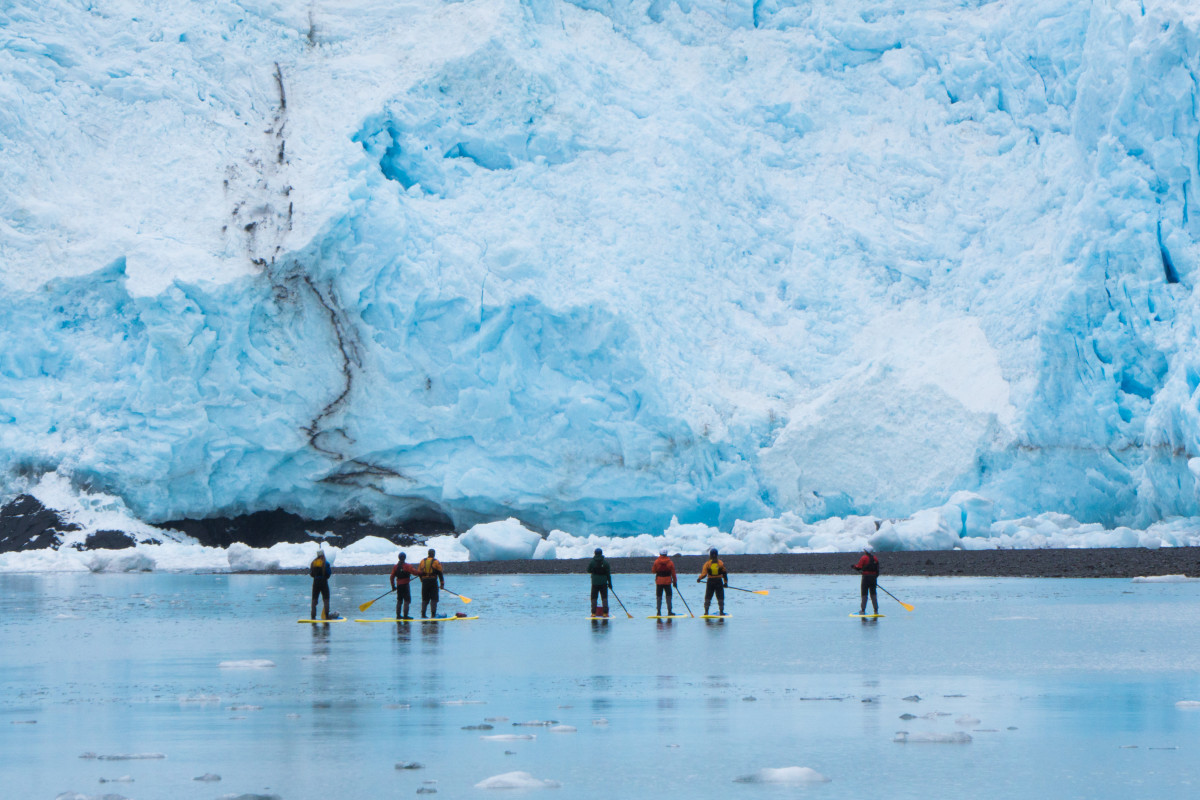 SUP: What sets Liquid Adventures apart from other shops?
RF: We were one of the first paddleboarding companies in Alaska and have been a groundbreaker for what is possible with SUP trips. Our Bear Glacier trip was among the first in the world to offer iceberg paddleboarding and we pioneered a new and amazing place to do this. Bear Glacier is a marine protected lagoon at the terminus of the largest glacier flowing off the Harding Icefield and Kenai Fjords National Park. We always maintain a safe distance from the icebergs, as they will roll and break at random and in exciting fashion.
SUP: What other types of trips do you offer?
RF: The Bear Glacier trip is one of our most popular trips, but we offer many other types of paddling experiences in the park. A water taxi takes us into the heart of the fjords and to tidewater glaciers where we do downwind SUP trips from the face of a massive tidewater glacier. We also offer sea kayaking day trips, as well as multi-day adventures along the rugged coastline of Aialik and Northwestern Fjords. New for next year will be extended SUP trips in the fjords, spending more time among the rugged rock garden coastlines.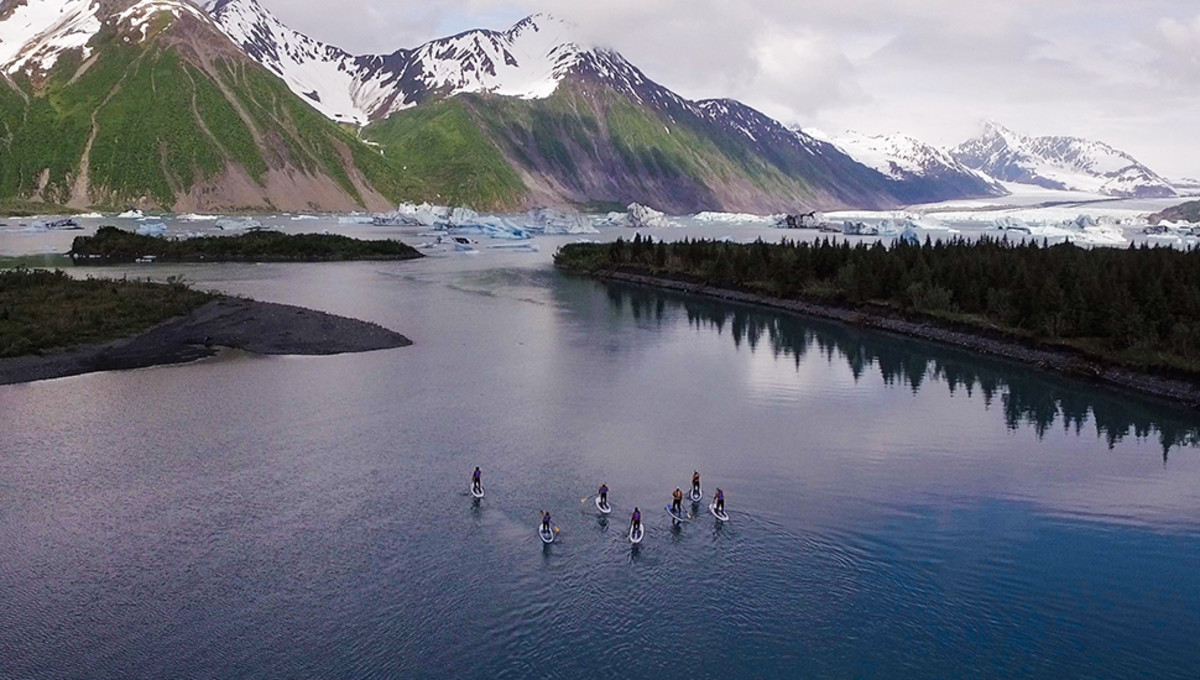 SUP: How do you transport to the paddle sites?
RF: To access the lagoon we use a jet boat to cruise fifteen miles from the Seward small boat harbor to the mouth of the lagoon's river. Along the way we frequently encounter whales, porpoises, seals, sea lions and much more marine wildlife. We also offer helicopter access to our cache for those who want to see the stark and rugged topography from the air. The heli flight is about twenty minutes one-way and is the most scenic flight I've ever witnessed.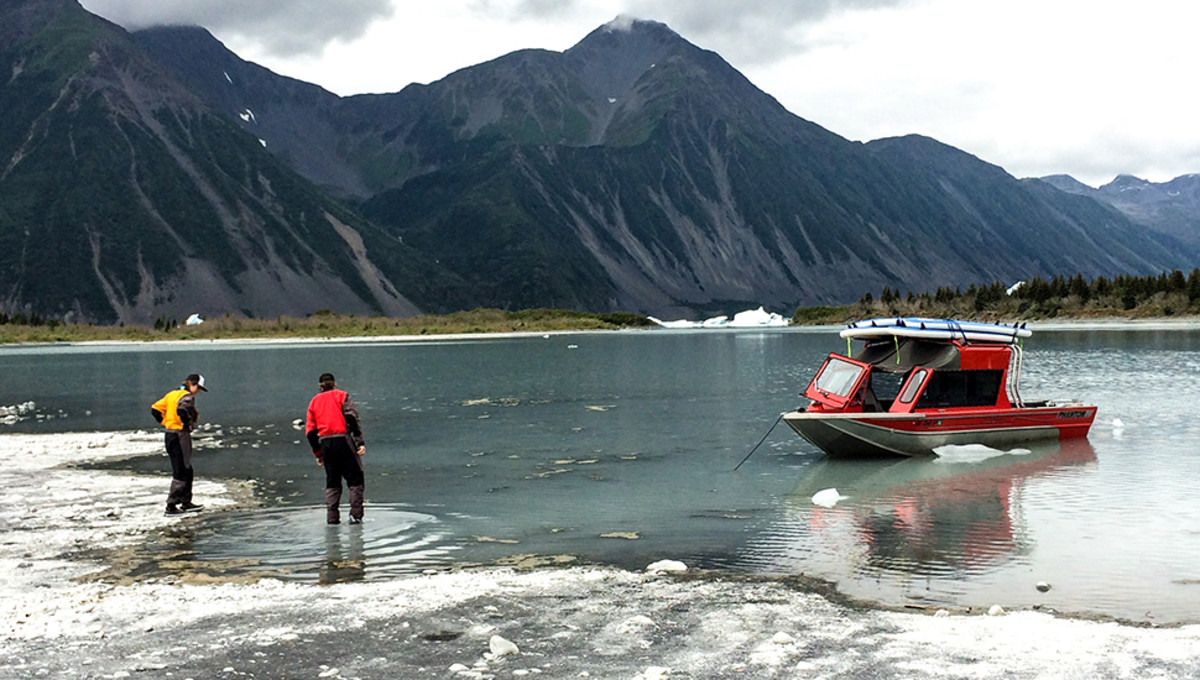 SUP: What are some of the challenges of paddling in a colder climate?
RF: The colder water temps require us to offer dry suits to all our clients as well as booties, gloves and all the necessary gear to stay warm. Our dry suits actually make it so much more fun–as falling off a board or even jumping in present no problems whatsoever. Most clients want the experience of jumping in the water with floating icebergs nearby; it's a surreal experience.
Related
Jaw-dropping footage of SUP surfing Alaska's endless wave, the Turnagain Arm tidal bore.
Want to paddle more "naturally? One shop that offers nude SUP tours.
The article was originally published on Standup Paddling
For access to exclusive gear videos, celebrity interviews, and more, subscribe on YouTube!