UPDATE: After 19 days of concerted effort, Kevin Jorgeson and Tommy Caldwell successfully free-climbed Yosemite's Dawn Wall — completing what's been called the toughest rock-climbing route on the planet. Using ropes only for protection, not for aid, while ascending the 3,000-foot monolith, Caldwell and Jorgeson made history at about 3:00 PM local time on January 14.
Caldwell reached the summit first, raised his arms in success then waited for Jorgeson. About 16 minutes later, Jorgeson joined Caldwell on the same ledge and they hugged. The feat was five years in the making, and the pair had failed two previous attempts, most recently in 2011. But once Caldwell cleared Pitch 15, considered the most difficult, on January 1, experts predicted success for 2015. Then Jorgeson fell on the very same pitch, which contained the smallest, sharpest holds on the route, and the outcome was back up in the air.
It would end up taking Jorgeson 11 attempts over the course of seven days to "send" pitch 15 (climb without falling). Neither climber has yet to Tweet on their success, and plans to issue their official statements to the media at a press conference at El Capitan Meadow at 11:00 AM on Thursday, January 15. 
Q&A: Alex Honnold Weighs in on the Significance of the Dawn Wall Climb
Meanwhile, industry icons are lighting up social media with their comments. Patagonia founder and owner Yvon Chouinard perhaps says it best, in a press release issued by Patagonia at 6:08 PM local time: "When we first climbed the North American Wall on El Cap in 1964, we thought, 'Well, that proves that any big wall in the world can be climbed.' We never dreamed they could be climbed all free! Sending the Dawn Wall leaves Pope Francis with no choice but to admit our closest relative is the chimpanzee."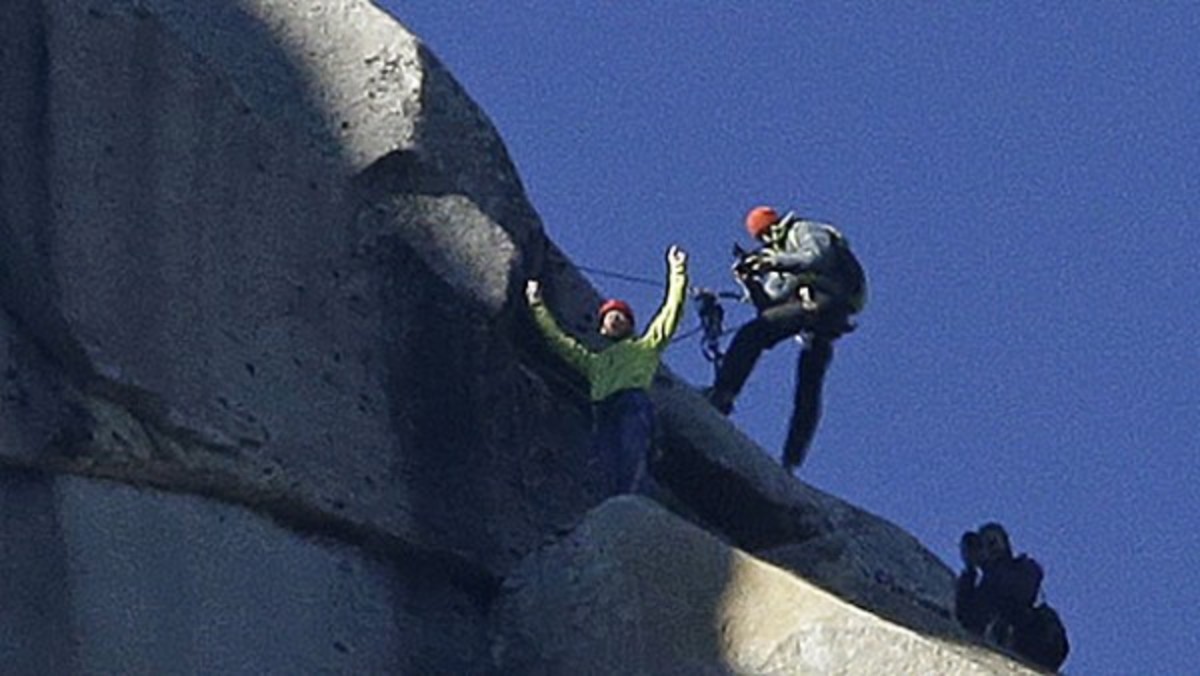 (Ben Margot / AP)
For access to exclusive gear videos, celebrity interviews, and more, subscribe on YouTube!