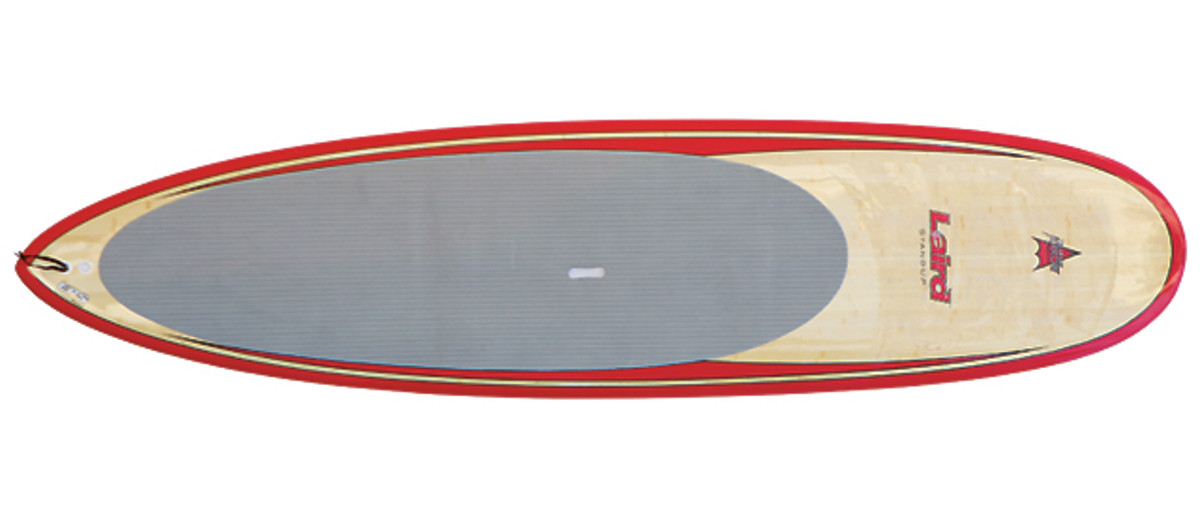 Longboard Spotlight: Laird Standup's Surfer
10' X 29" X 4 1/8" (130 LITERS)
$1,619
LAIRDHAMILTON.COM

SHAPER BOB PEARSON: Available in both EPS-HP and EPS-Composite constructions, the original Laird-Pearson shape represents the state of-the-art for all-around, high-performance surfing. These are our most popular boards worldwide. The unique template with a low-entry nose and rounded pin-tail paddles, accelerates beautifully and is incredibly maneuverable. Also available in 10'6", 11' and 12'.

OUR TAKE: If you've never tried a Pearson Arrow longboard you owe it to yourself. The Santa Cruz-based shaper has been at the craft for nearly four decades and has worked with Laird Hamilton on standup boards since he started paddling. We tried the Bamboo/EPS composite and were pumped on its light weight and stability. Nose riding, easy turning thanks to a pintail that grips any size wave, easy rail-to-rail control. This is the board you keep close to the water for a daily tour to waves—or the river mouth of your local lake to play in the current. Simply put, it just paddles extremely well and is relatively light weight. And there's no doubt, if you want to get frisky and go big in larger surf, the Surfer is ideal with that aforementioned pintail that holds the wave and a 29-inch width that adds stability in choppy or rough water. The bamboo inlay is truly a thing of beauty as well, adding a touch of class to a great all-around board. –JC

This gear review originally ran in our Spring 2014 issue. Stay tuned as we continue the Longboard Spotlight Series.

For more information, visit: LairdHamilton.com
Click here for more Gear.
The article was originally published on Standup Paddling
For access to exclusive gear videos, celebrity interviews, and more, subscribe on YouTube!