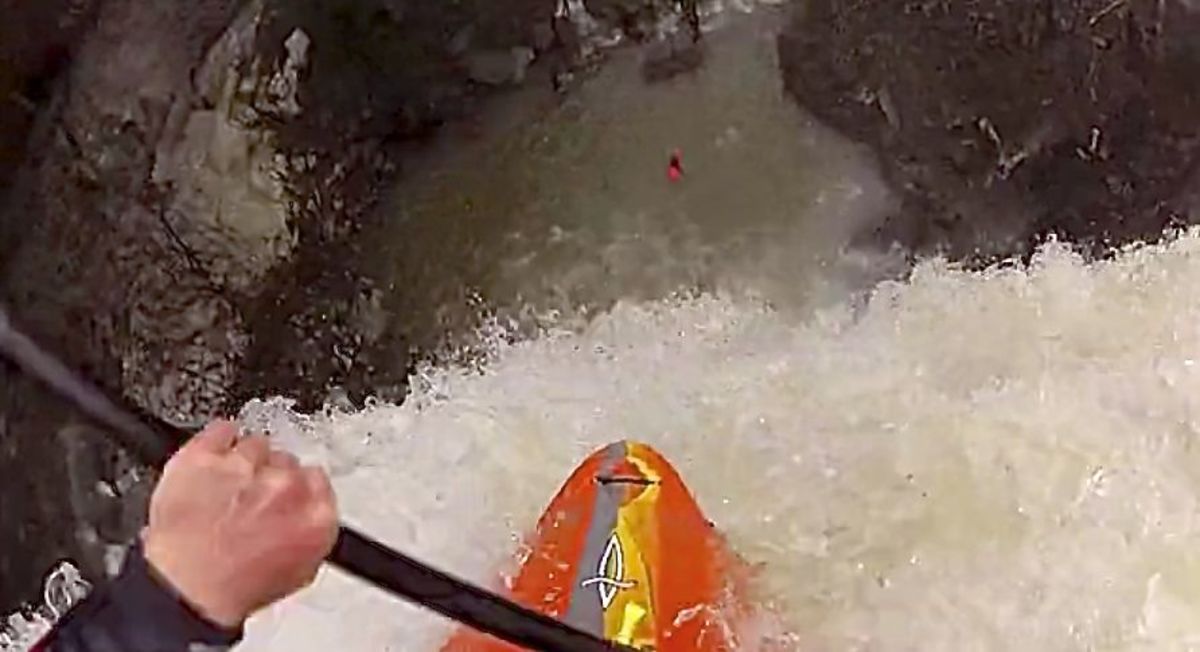 When kayaker Pat Keller made his first descent of Ozone Falls in January, he suffered what could be termed a minor casualty. He lost his helmet camera. Considering the drop on Fall Creek in the Cumberland Plateau of Tennessee is 100 feet and that Keller talked about it as being one that could break your neck, he is lucky he didn't lose his life.
But Keller survived, and now, eight months later we learned his camera survived, too.
Earlier this month, Keller went back to the pool, which wasn't being fed by a raging waterfall as it was that day in January after a torrential rainstorm. Remarkably, he found the camera and the lost footage, as detailed in Canoe & Kayak.
What you get on the video is dramatic POV footage of Keller going over the falls—yikes—and then 34 minutes documenting what it looks like at the bottom of a pool fed by a raging waterfall. Watch:
"That waterfall was one of the gnarliest drops I have ever witnessed," Chris Gragtmans, who was there that day, told Canoe & Kayak. "You can see on the video how low volume the river is, and when you combine little water with a 100-foot free fall, you end up with a truly horrific impact. The pool of that waterfall was probably only 10-feet deep as well."
Actually, for a small creek it looked like a raging river, but you get the idea.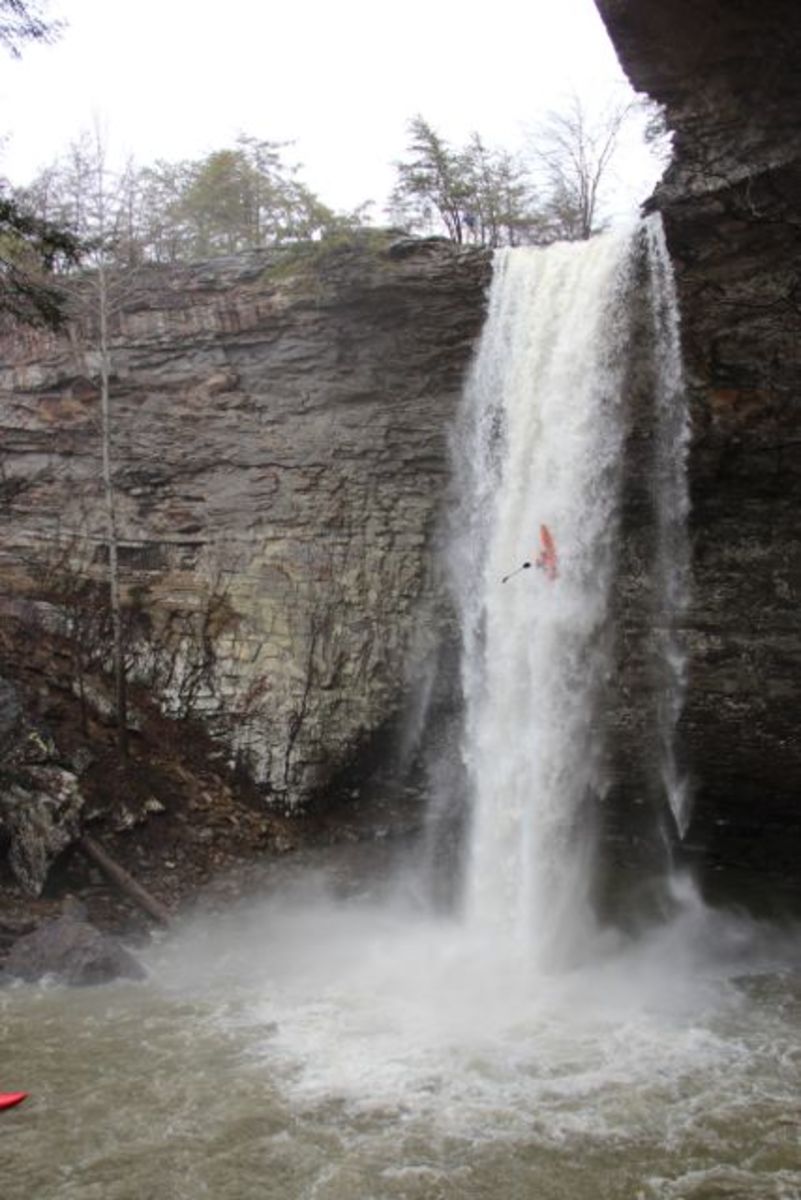 For access to exclusive gear videos, celebrity interviews, and more, subscribe on YouTube!