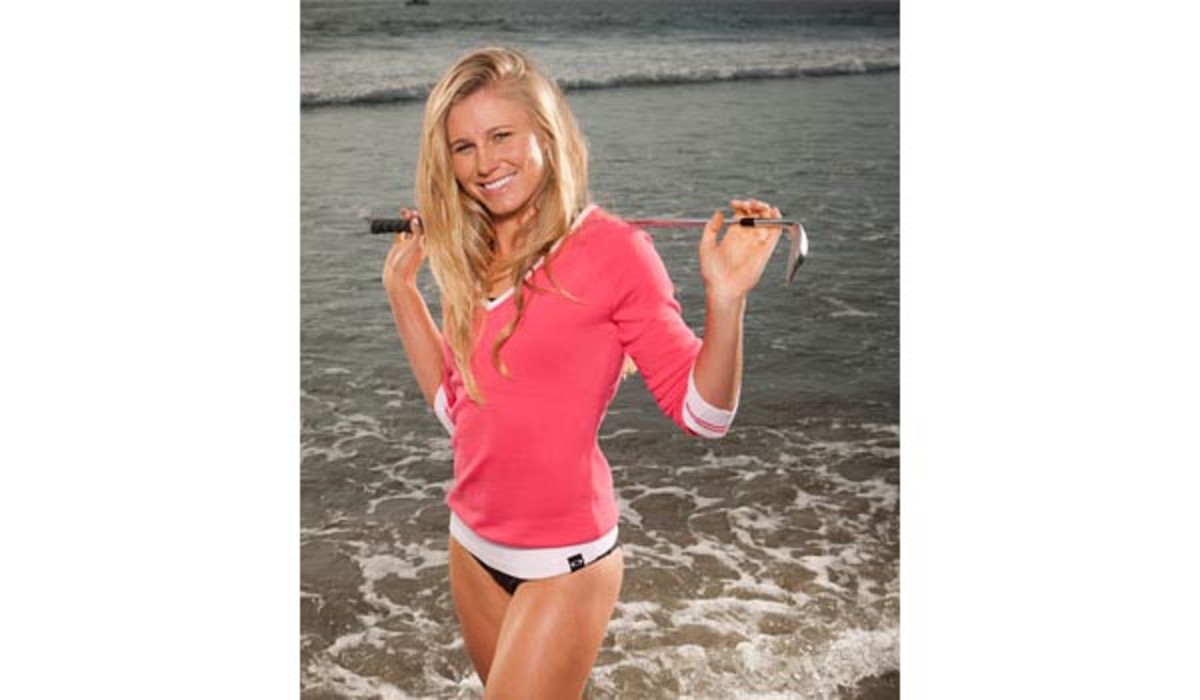 QnA With LPGA Tour Player Ryann O'Toole
Interviewed at the LPGA Kia Classic in Carlsbad, CA
TWS: How old were you when you started surfing?
Ryann O'Toole: Seven years old. I moved to San Clemente when I was about five and started body boarding and pretty soon after I was standing up on the board. I was on the surf team in junior high but then gave it up in high school and just continued recreationally.
Q: Did anyone in your family surf? Or was it something you started just from growing up at the beach?
RO: Just growing up at the beach. I grew up playing with the boys and they all surfed and I loved it.
Q: Are there any female/male surfers that you looked up to that were on the pro tour?
RO: I always root for the individuals on any sporting team, but for surfing it's usually whoever is in the lead. Kelly Slater dominates in his field and has really proved to the world what an excellent surfer he is. To have that kind of balance and mind set is incredible, especially with the waves that he surfs. Even Greg Long, who I know from San Clemente, the fact that he can go out and surf a 100ft wave, just baffles me. I don't know who in their right mind would want to do that, it's unbelievable to me.
Q: So you're not going to be towing in anytime soon?
RO: I'd love to tow in on an 8-10ft, but I like point breaks.
Q: What are your favorite local breaks?
RO: Cottons is by far my favorite. I surfed out at Wind-N-Sea in La Jolla and that was pretty awesome too.
Q: Do you hang with any local surf legends?
RO: I grew up with the Gudauskas brothers. Ian Folk, who they say is too tall to go professional but he's a great surfer. I'm also really good friends with Anastasia Ashley. I don't hang with too many female surfers. When I go I'm usually on my own and my time to mentally check out for a moment and re-connect with myself.
Q: You have a tournament coming up in Hawaii, are you going to bring any of your boards with you?
RO: I'm not—I usually rent boards when I'm out there. I'll go to a local surf shop or just grab one off the racks and just enjoy paddling out for a little bit.
Q: How many boards do you have?
RO: Two
Q: Do you consider using surfing as a way to stay in shape and get fit?
RO: It's definitely a balance key. Surfing works your upper body strength, back and core, which is helpful for golf. But I think the key to surfing is the mental aspect, which really does wonders for your golf game.
Q: Do you surf at any other tour stops?
RO: Not really, except when I was in Australia last year. I surfed a few different places out there.
Q: Are there any other girls on tour that surf?
RO: No, not many American tour players surf. Tiffany Joh is starting to learn and I may be conducting some lessons soon for the other girls.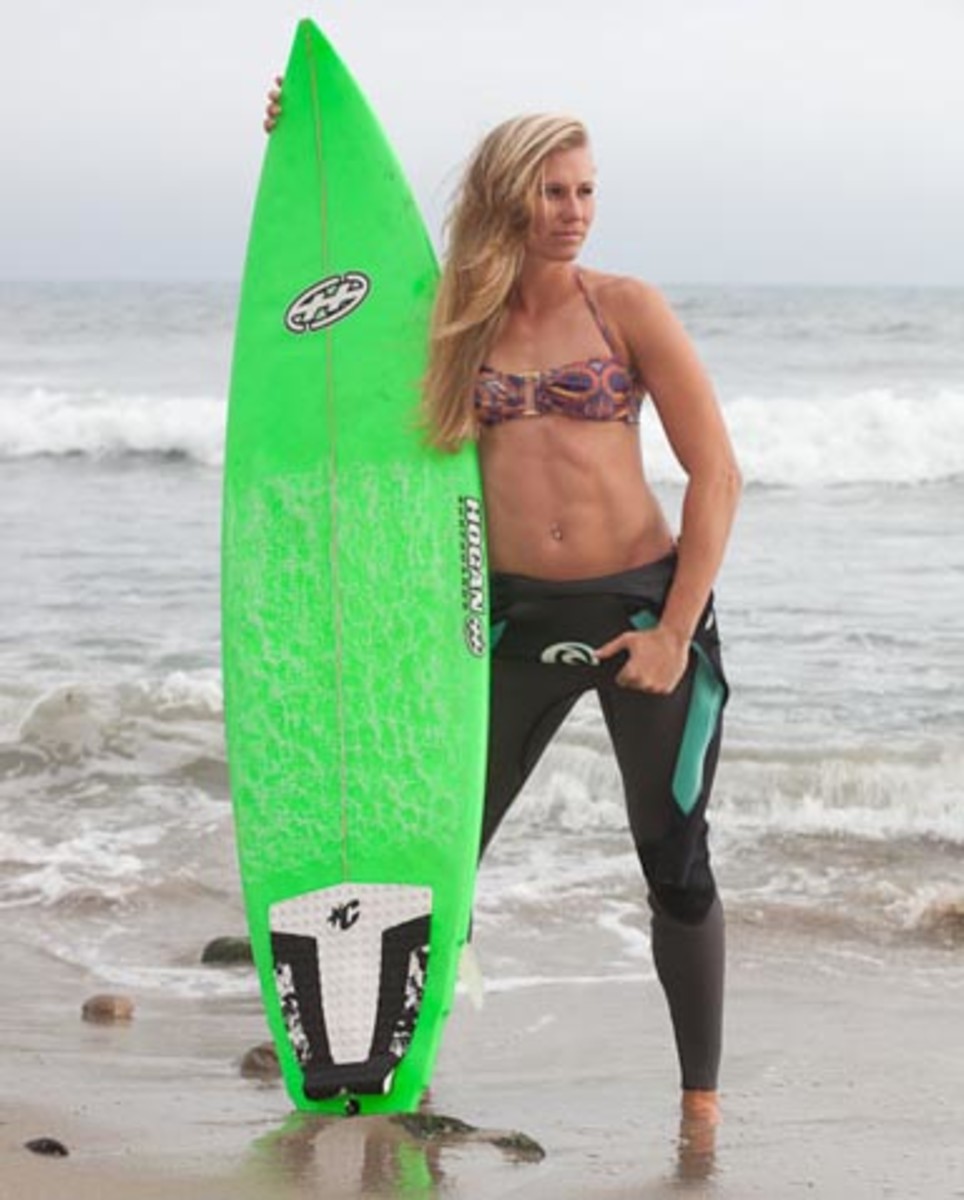 Q: If you could go anywhere in the world to surf, where would it be?
RO: I'd love to go to Indonesia. In 2009 I toured the whole coast of Ecuador and that was awesome. I'd love to do the same in Costa Rica or Peru.
Q: Were you with a bunch of friends?
RO: Just a buddy and I went, with a tour guide who took us all around. Stayed in bungalows on the beach. Simple but super fun.
Q: Did you ever consider going pro?
RO: No, I think because I loved watching guys surf style so much more than girls and I always tried to copy that but I have that fear factor that I can't seem to get rid of. I was made to be a professional golfer.
Q: With your hectic golf schedule, how often do you get to paddle out?
RO: If it's an off week, I go out once a week. If it's really good waves, I try to get out more than once. It's tough when you're traveling 38 weeks out of the year.
Q: Any moves that you are trying to perfect right now?
RO: I would love to learn how to do an aerial. It incorporates some of my skating background. I did competitive skateboarding for a while and was sponsored.
Q: Do you still skate at all?
RO: Not the same, no. But I can still kick-flip and ollie!
Q: Do you snowboard?
RO: Yes I do, less frequently and much more conservatively!
For access to exclusive gear videos, celebrity interviews, and more, subscribe on YouTube!