From The Mag | Summer Paddle Review
Missed SUP's summer Style Issue in print? Better renew that subscription! In the meantime, here's a little taste of the gear you'll find inside. Six select sticks for a summer spent digging in the trenches. Gear analysis just doesn't get much better than this.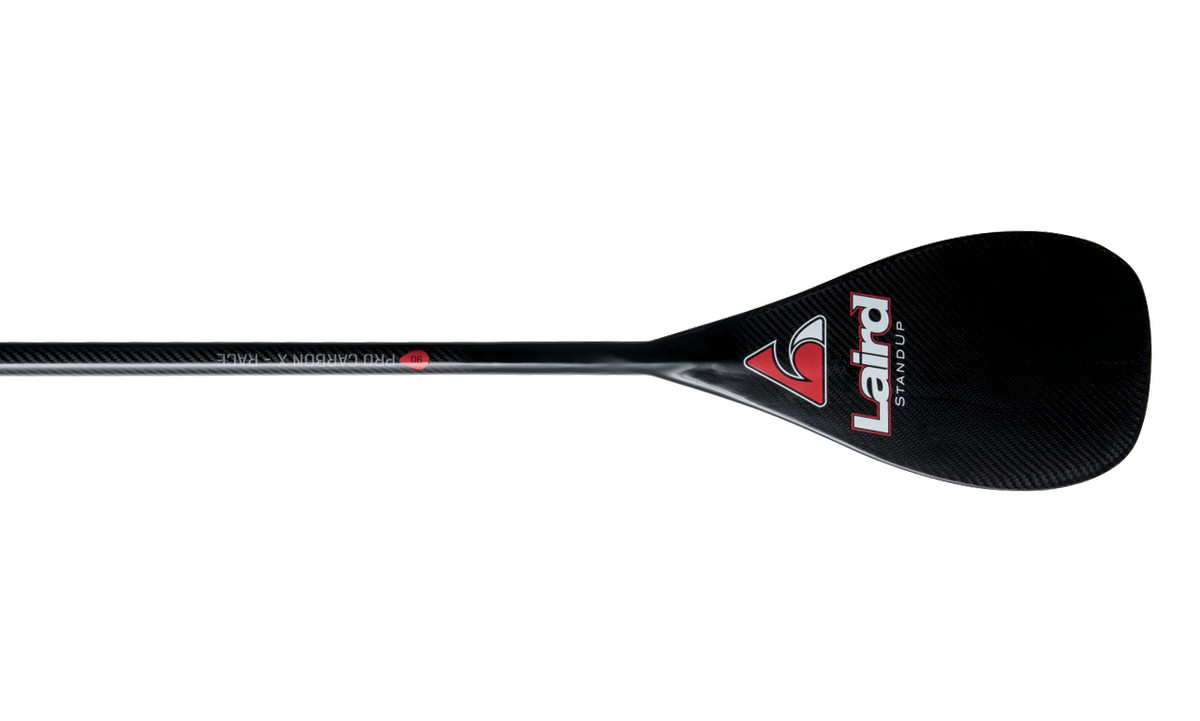 Laird Standup Pro Carbon X
$349
The Pro Carbon X is a fine race paddle that performs above average in a range of conditions. Their proprietary Ergo Grip handle is a nice feature, with a divot for your middle finger and slightly more angular edges for a pleasant grip with strong purchase. They call the flex profile of the shaft Perflex, but we just call it sweet: it's a fine blend between stiffness and flex. And the blade itself is a teardrop shape with a single dihedral, which provides a surprisingly strong catch and a solid stroke through the power phase. Channel your inner Laird.
 
Quickblade V-Drive
$499
The Quickblade V-Drive was born from the minds of Dave Kalama and Jim Terrell and has quickly become one of the go-to paddles for the sport's top pros. The double-dihedral design traps water behind the blade, making it feel "sticky" on the catch and producing the least amount of flutter we've ever felt in a blade during the power phase. It also puts more stress on your body, so be sure to consider the multiple blades sizes on offer. The blade, combined with their oval taper shaft makes for a light and lethal weapon for any sort of paddling.

Black Project Epic Vario
$300
Good travel paddles are hard to come by. Enter the Epic Vario Three-Piece carbon from Black Project. Where the blade attaches to the shaft is a hexagonal joint, which adds strength and prevents wiggle that's common in many three-pieces. The carbon construction is fairly light for its class but is also strong, so that you can take it on any adventure, anywhere in the world. Our only beef is the plastic adjustment point near the top of the shaft, which seems like it could break if it took the wrong shot. Overall, the Epic Vario's a sweet piece for your next trip.

Torch Paddles
$199
The most unusual paddle in our test was definitely the offering from Torch. LED lights are embedded in the blade and, powered by eight triple-A batteries, the Torch illuminates your passage into night paddling. The lighting is incredibly bright above and under water. Fresh batteries are supposed to give you 40 hours of night-paddling power, enough for any nocturnal mission. While you wouldn't want to use it for any sort of fitness paddling due to its heaviness, the Torch is great for cruising with friends and adding mood light for a fail-proof first-date.
Boardworks Slater Trout Carbon Race
$329
If you're not careful, Slater Trout's signature race shape may just become your everyday paddle. The thin, triangular-shaped blade makes for quick catches and recoveries and doesn't tax your shoulders. It is prone to a bit of flutter in the power phase if you don't bury it deep enough, so make sure you cut it to the appropriate length for you. This paddle is relatively stiff, middle-of-the-pack in terms of weight and will make for a good stick for just about any discipline, not just racing: paddlers that like smaller surface area in the surf will dig this too.

Werner Rip Stick
$309
In the lineup, Werner's surf-specific Rip Stick, featuring the game-changing double-concave dihedral, provides a rock-solid catch, little flutter and a buttery release, which allows for fast, poppy strokes catching waves or punching through whitewater walls. We tested the 89-square-inch blade and although it pushes more water than other paddles of the same size, we still felt like it was the right size for performance and power (smaller paddlers will want to go for the 79). And on the wave, the medium flex, light weight and blade shape make for a paddle that's easy to whip around for any maneuver you can conjure up.
Paddle review originally ran in Summer 2016 print edition.
The article was originally published on Standup Paddling
For access to exclusive gear videos, celebrity interviews, and more, subscribe on YouTube!