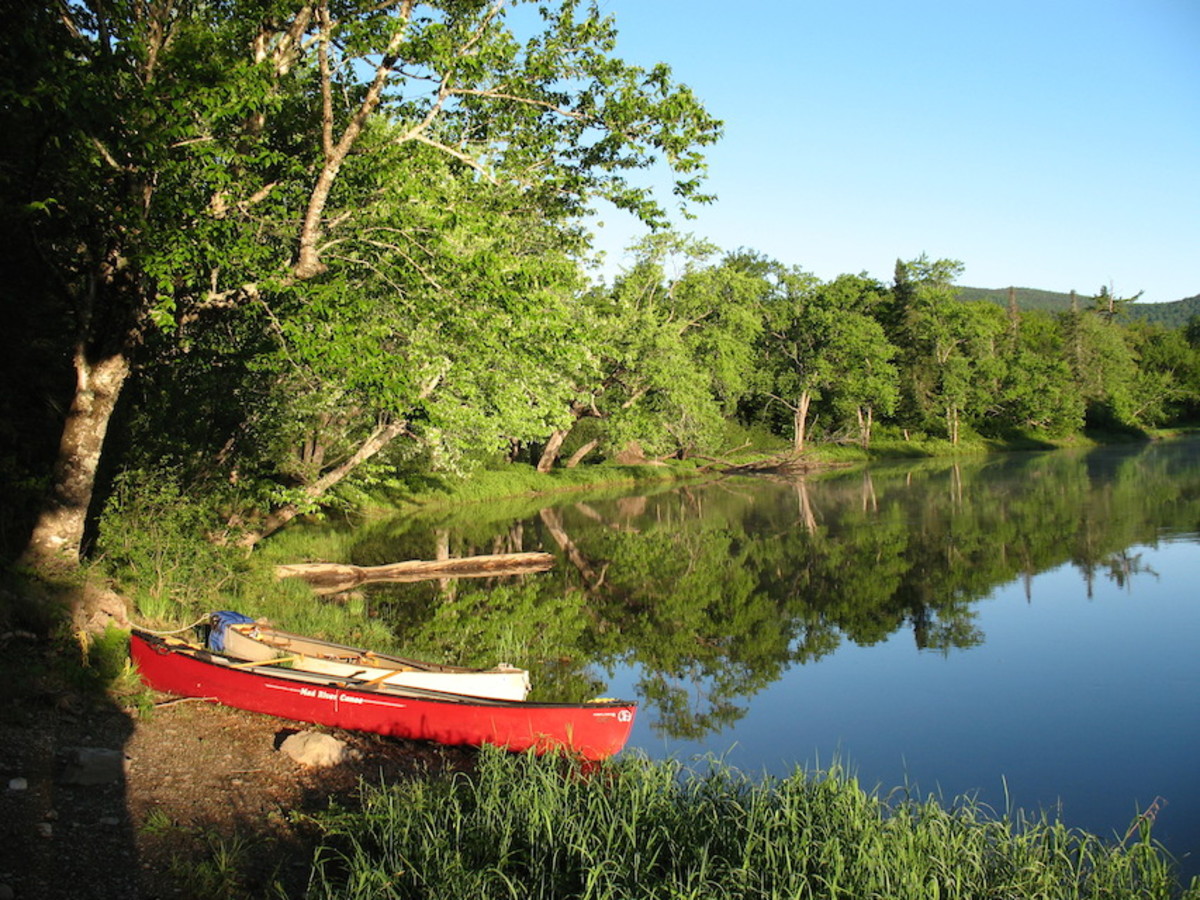 By Matt Hopkinson
No doubt folks have heard of Maine's new 87,000-acre Katahdin Woods and Waters National Monument. For canoe trippers, the main feature is the rugged multi-day trip down the East Branch Penobscot River from Katahdin's Matagamon Gate to Medway. The river is a hoot, with multiple sets of Class II rapids, three good Class IIIs and four character-building portages. Those who shy away from portages can skip the upper half of the run and put-in at the bridge over Whetstone Falls. Most folks do, and as a consequence they miss much of the wilderness and the surprises it holds.
On my last trip, in 2008, I met Mother Nature. Yup. As I snubbed my canoe down river with my pole, I spied an elderly woman with a hippyish vibe sporting a headband, dangly feather earrings and hunting garb. She waved me down and we shared the news. Although once a common sight in the days of log drives, I was the first canoe poler she had seen in her decades on the river. Mother Nature was one of the homesteaders who populated the west bank of the river, leaseholders as they are called. The poor dear was getting on, and since her husband's death had relied on neighbors to help lay in a supply of venison for the winter. She led a life many of us have dreamed about, homesteading on the banks of a sparkling river, miles from the nearest public road.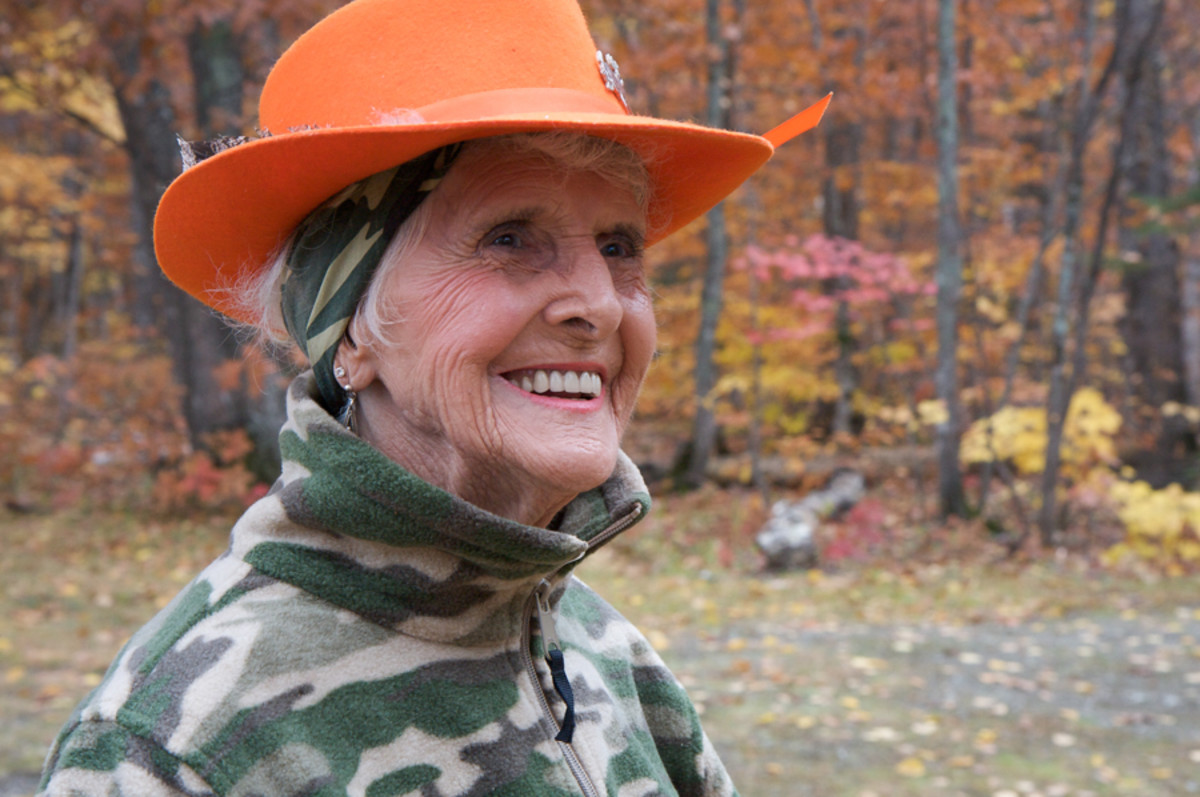 But there was darkness on the horizon. A woman named Roxanne Quimby, the founder of Burt's Bees, had just bought up the whole township and informed Mother Nature that her lease would not be renewed. I sometimes wonder what became of her as her whole way of life came to an abrupt end. But I think I know what happened to her home. It's called Upper East Branch Campsite on the new map.
From darkness comes light. Or so they say. What was once protected by anonymity is now protected by federal law. This certainly prevents the wanton development that we nature seekers despise. At the same time, it robs us of chance meetings with characters like Mother Nature who are the threads in the tapestry we call the Maine Woods. But certainly, the river is protected forever by the four grueling portages which separate the casual paddlers from the trippers.
The article was originally published on Canoe & Kayak
For access to exclusive gear videos, celebrity interviews, and more, subscribe on YouTube!