A Texas skydiving instructor is recovering after a second brush with mortality, recently surviving a high speed skydiving accident just years after beating a rare from of bone cancer.
"I am very lucky to be alive," 25-year-old Cody Swenson told Inside Edition. "There must be a purpose for me being here."
Swenson, an experienced skydiving instructor with over 1,700 successful jumps to his name, was performing what he described as a routine jump in early February when something went horribly wrong. Swenson was attempting to do a "Hop-n-Pop" — a low altitude jump where skydivers have to pull release their parachute just moments after jumping out of the airplane.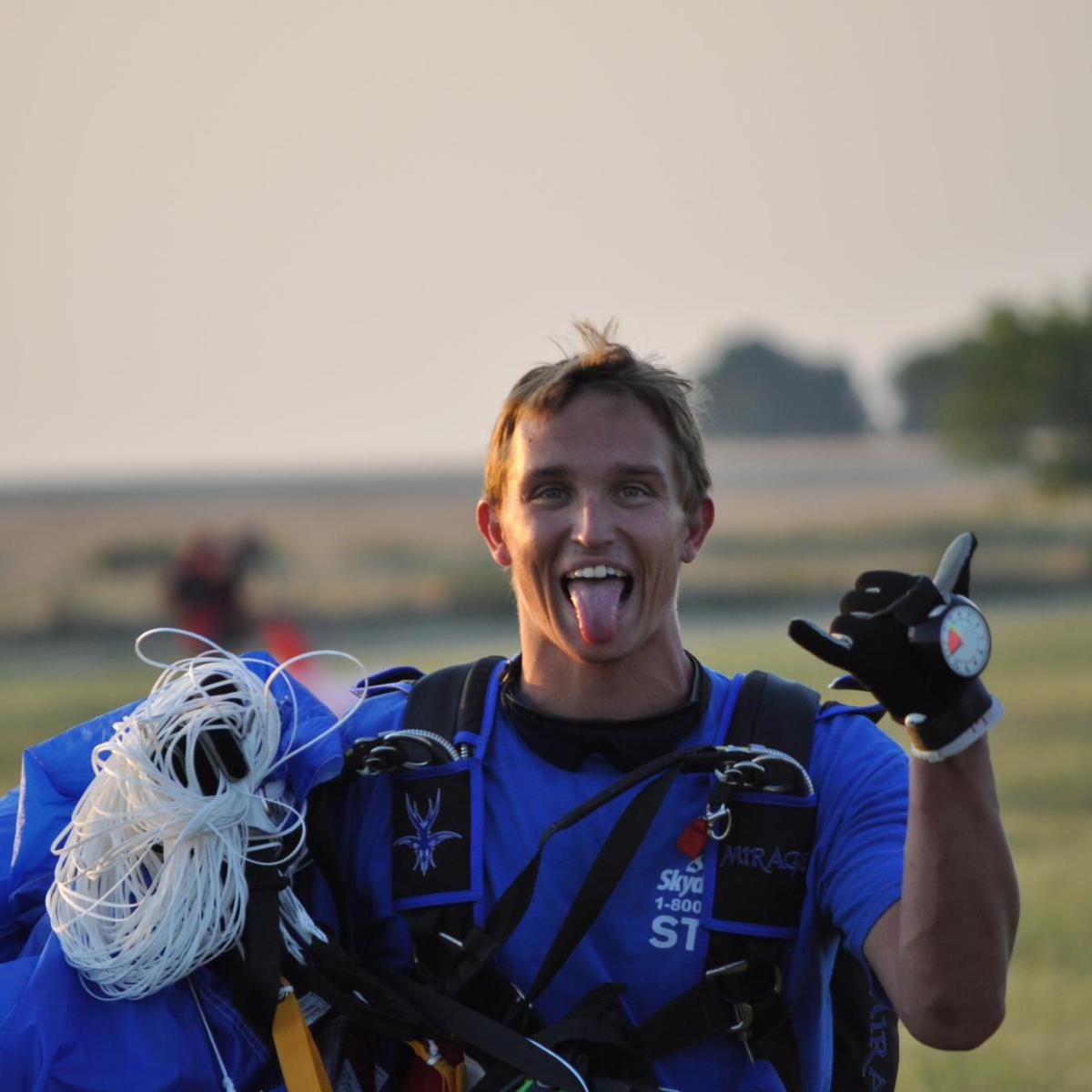 Unfortunately for Swenson, this jump proved to be anything but routine.
"I should have taken my time," Swenson told Dallas' CBS Local. "I went a little too big on the first jump."
Swenson attempted to perform a graceful swoop with his parachute near the ground. His aim was a little off, however, and he ended up slamming into the ground at over 60 miles per hour.
RELATED: Aussie's miracle recovery from skydiving accident inspires thousands
"I didn't notice something was wrong until about two seconds from impact," he told Inside Edition. "I was thinking, 'Man, this is going to be a nice swoop,' [then I realized] 'I really messed up good this time.'"
Swenson snapped his right femur in half, shattered his left femur in three places and crushed his pelvis.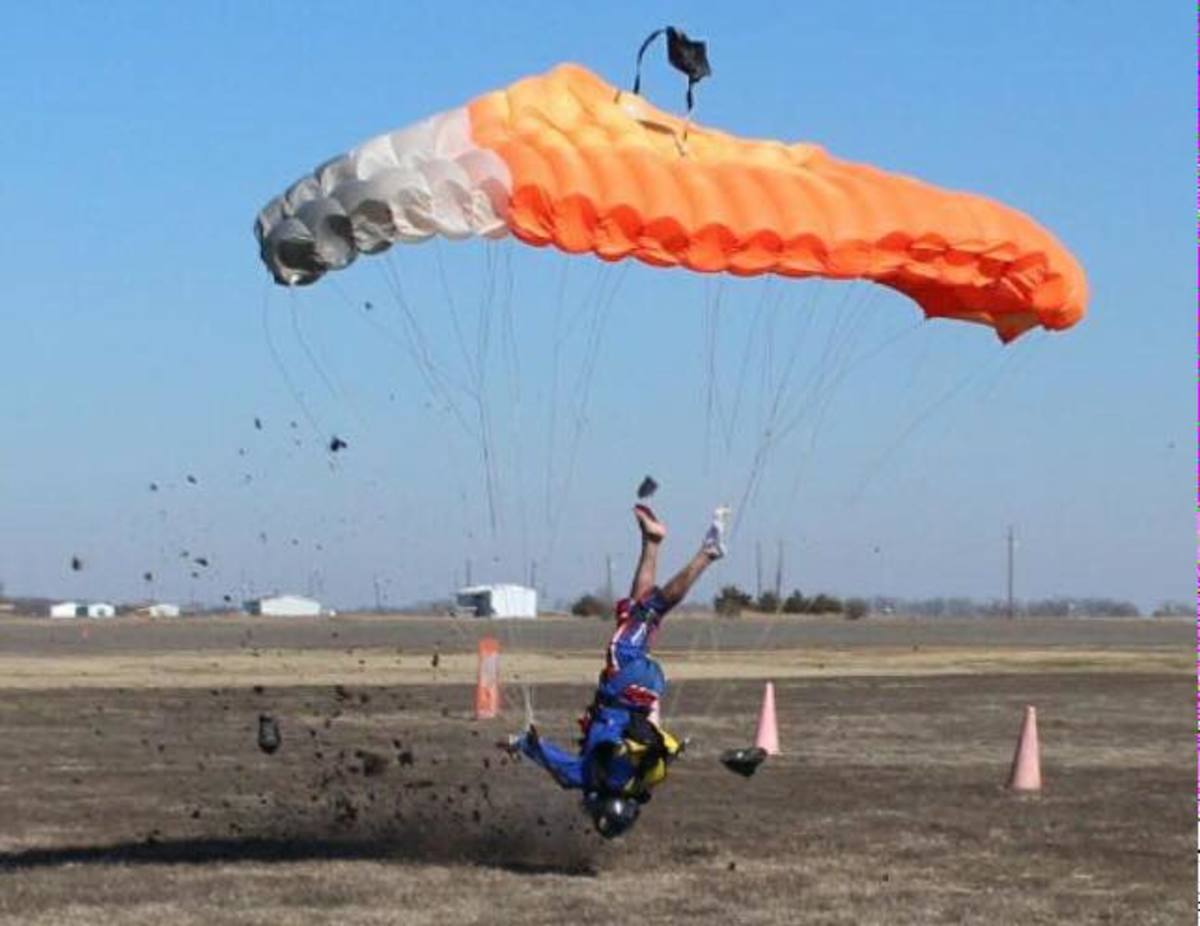 "The first thing I remember saying after I came to a complete stop is 'I'm going to need a CareFlite,'" Swenson told CBS Local.
Despite being conscious through the entire incident and having multiple steel rods inserted into both femurs, Swenson says he never lost his optimism, and with good reason: When he was 17, Swenson was diagnosed with Ewings Sarcoma. He underwent nine rounds of chemotherapy and a spinal surgery that left a metal rod in his spinal column before he was declared cancer-free.
"You got to keep on keeping on," Swenson told CBS Local of his outlook following his battle with cancer. "Life's a wave. You got to ride it."
For now, Swenson's family has set up a GoFundMe page to help pay for his staggering medical bills related to his recovery from the skydiving accident. He's still weeks away from even being able to put weight on his legs, let alone walk.
Regardless, Swenson is undeterred in his determination to get back to skydiving.
"I will jump again," Swenson told CBS Local. "Oh definitely."
More from GrindTV
Watch a skateboarder race down a mountain behind a Mercedes
Who are the greatest surf explorers of all time?
Stream music without your phone using Mighty
For access to exclusive gear videos, celebrity interviews, and more, subscribe on YouTube!