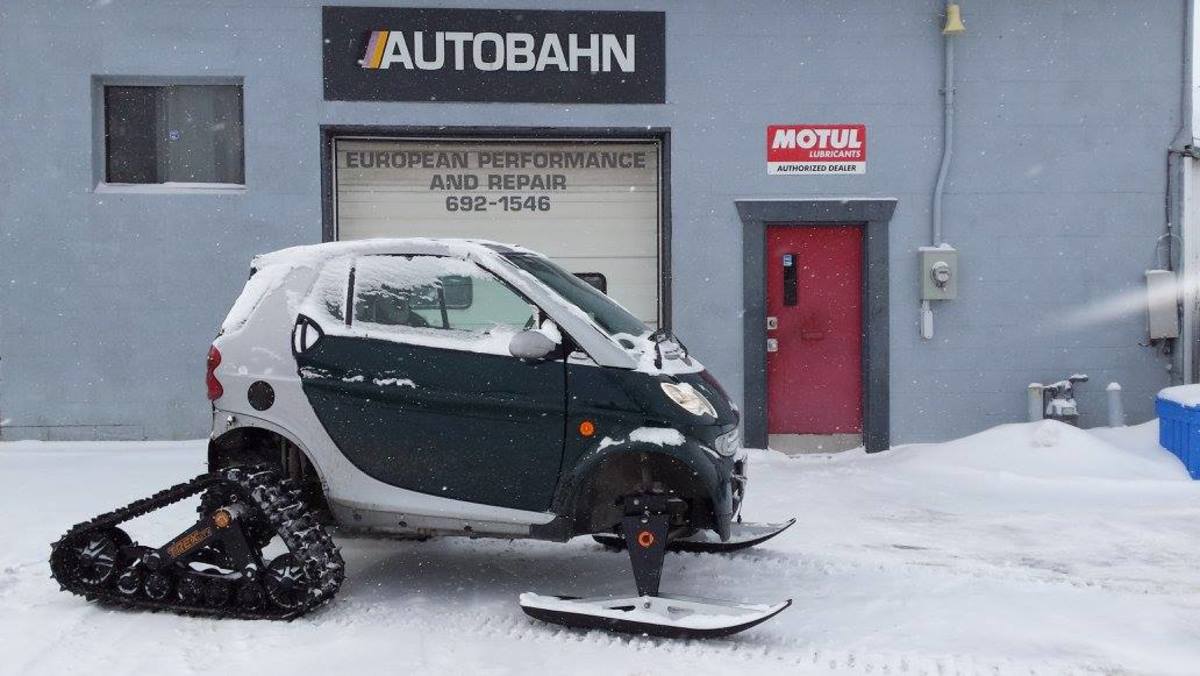 A Canadian mechanic has managed to do the unthinkable: make a Smart Car actually look pretty cool.
Tod Anderson modified a 2006 Smart Car with skis he built himself and a rear ATV track. The car maneuvers the snow wonderfully and Anderson said he liked the challenge of creating it.
"It was just a thought that came to me and it seemed like the right thing to do," Anderson told CTV. "The car is just kind of made for snowmobile conversion, being rear-engine and rear-wheel drive. I just had to try it out."
All of the adjustments cost him about $7,000, and a month and a half of his own labor.
The car can reach speeds up to about 45 mph, although it's not street legal, so Anderson is able to drive it only on private property.
When all the snow melts, no problem. Anderson can put the wheels back on in an hour.
More from GrindTV
6 things we learned at the 2016 Burton U.S. Open of Snowboarding
3 adventure books to read when you're not adventuring
Pair plans to visit 59 national parks in 59 weeks
For access to exclusive gear videos, celebrity interviews, and more, subscribe on YouTube!