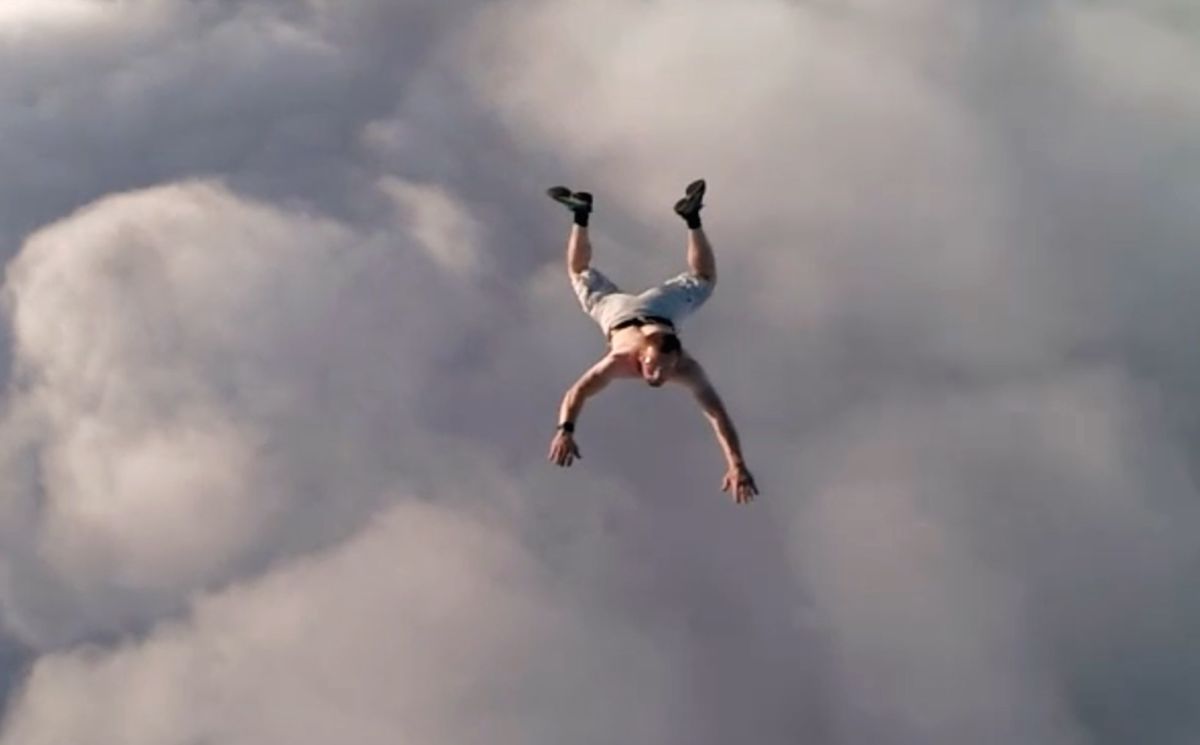 Antti Pendikainen of Finland jumped from a hot air balloon without a parachute in a stunt some are calling stupid, though he claimed to be "very prepared" after training a year for the 13,000-foot jump.
"I've always wanted to jump without a parachute, and now I've done it," Pendikainen told Caters News. And this is how he did it:
"I'm driven by an internal combustion that makes the impossible possible," Pendikainen told Caters News.
As the hot air balloon hovered over the clouds in southern Finland, Pendikainen took off his parachute and, to quote Caters News, "recklessly" tossed it over the side.
Moments later, he jumped without a parachute, along with a couple other skydivers who still had theirs on.
"I go through the performance in my head before, so I know the trick is under control before I do it," he said.
Eventually, another skydiver hooked up with Pendikainen, deployed the parachute and landed safely with the daredevil in a grassy field.
"I've loved doing funny stunts ever since I was a young kid," Pendikainen told Caters News. "I'm never afraid. Next I want to do something even more fun and crazy."
And stupid?
More from GrindTV
New book celebrates 100 years of national parks
How to hold your breath longer
Day 6 of 7 Days on the North Shore: Waimea, Pe'ahi and Surfer Poll
For access to exclusive gear videos, celebrity interviews, and more, subscribe on YouTube!