Seattle's James William Lull died in an automobile crash the day he was supposed to appear in a Kauai court on charges of ripping off over 50 people—including Andy and Bruce Irons—to the tune of $30 million. Reading between the lines, I'm guessing drove himself right off a cliff instead of facing time in prison.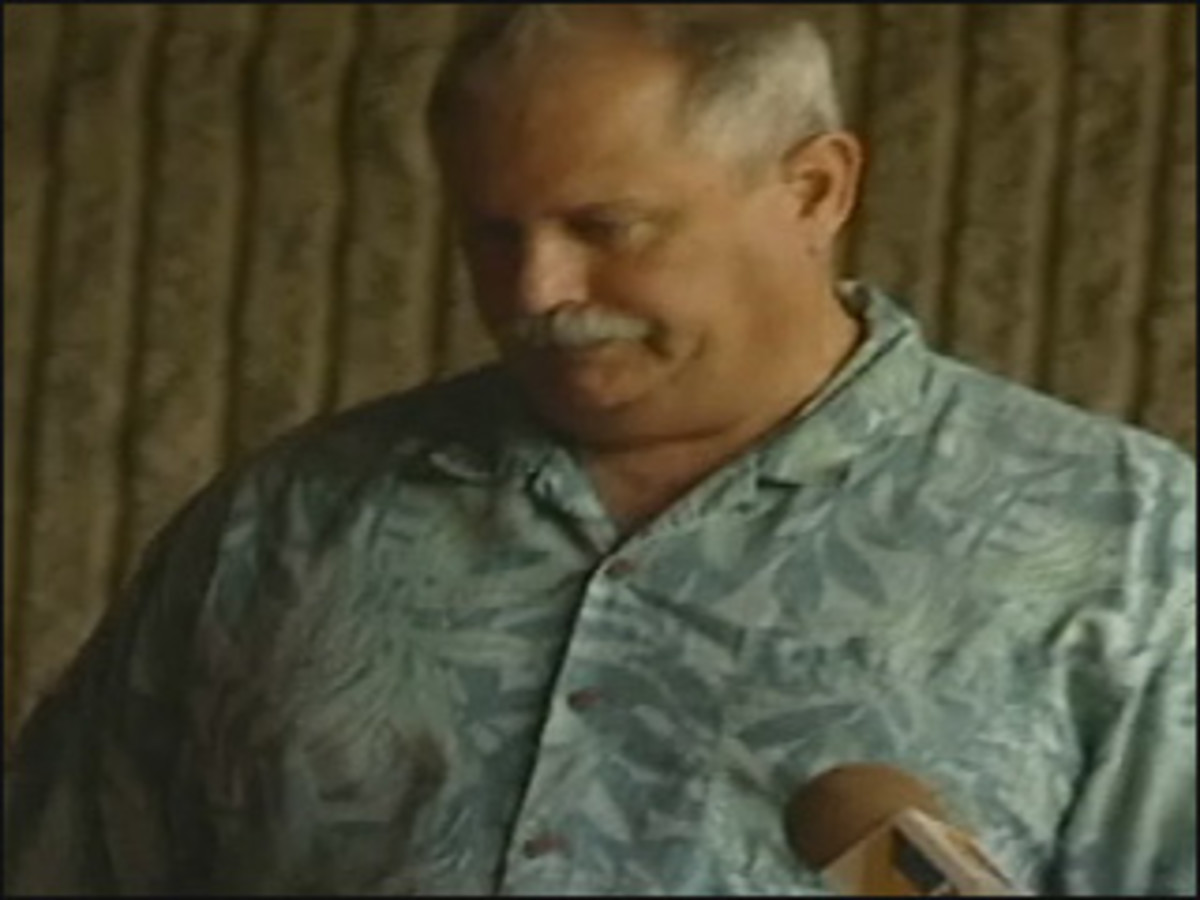 James Lull. Photo courtesy www.komonews.com
As reported on www.komonews.com
SEATTLE — A Seattle-area man accused of running a Ponzi scheme in Hawaii and conning more than 50 investors out of up to $30 million has died in a car crash.
James William Lull, who failed to show up for his sentencing in court in Hawaii on Thursday, died when his car drove off of a cliff on the same day in Selah, Washington.
Investigators said Lull, 60, was headed west on Interstate 82 when his car went off the road north of the Fred Redmond Bridge, flew through a barbed-wire fence and fell some 200 feet down a canyon wall. Conditions were very windy at the time of the incident, officials said.
Lull, who had been indicted on charges of running a Ponzi scheme and was on trial in Kaua'i, had pleaded guilty to one count of fraud and was facing up to 20 year in prison. On Thursday his attorney said Lull had planned to fly to Hawaii for the sentencing.
But Stephen Jones, attorney for the trustee overseeing Lull's bankruptcy case, said the total amount Lull owed was believed to be $50 million, including $1 million to three-time world champion surfer Philip A. "Andy" Irons and his brother, Bruce Irons.
"His (Lull's) friends, his business partners — he took them all. Stuff like this in a community this small just crushes people," said the two men's father, Bill Irons.
Irons added that his sons "pretty much gave up hope" of recovering their investment money.
For access to exclusive gear videos, celebrity interviews, and more, subscribe on YouTube!