Four Maryland anglers have reeled from the depths a rare and mysterious type of fish more commonly found in tropical or subtropical seas. The surprising catch of a 105-pound opah was made last weekend after a 90-minute struggle by Austin Ensor and three buddies, who were targeting swordfish 62 miles beyond Ocean City.
Ensor said he could tell by the strange fighting motions of the oval-shaped fish that it was something out of the ordiary.
"The only reason I knew it was an opah is because I follow some friends out on the West Coast and some friends in Hawaii on the Big Island over there that catch them periodically," Ensor told Fox News. "And I have seen them in Instagram posts and things like that, and then I saw him come up and I said it's an opah."
It could be the first recreational catch of an opah off Maryland, CBS Baltimore reports, adding that the state's Department of Natural Resources was researching the matter.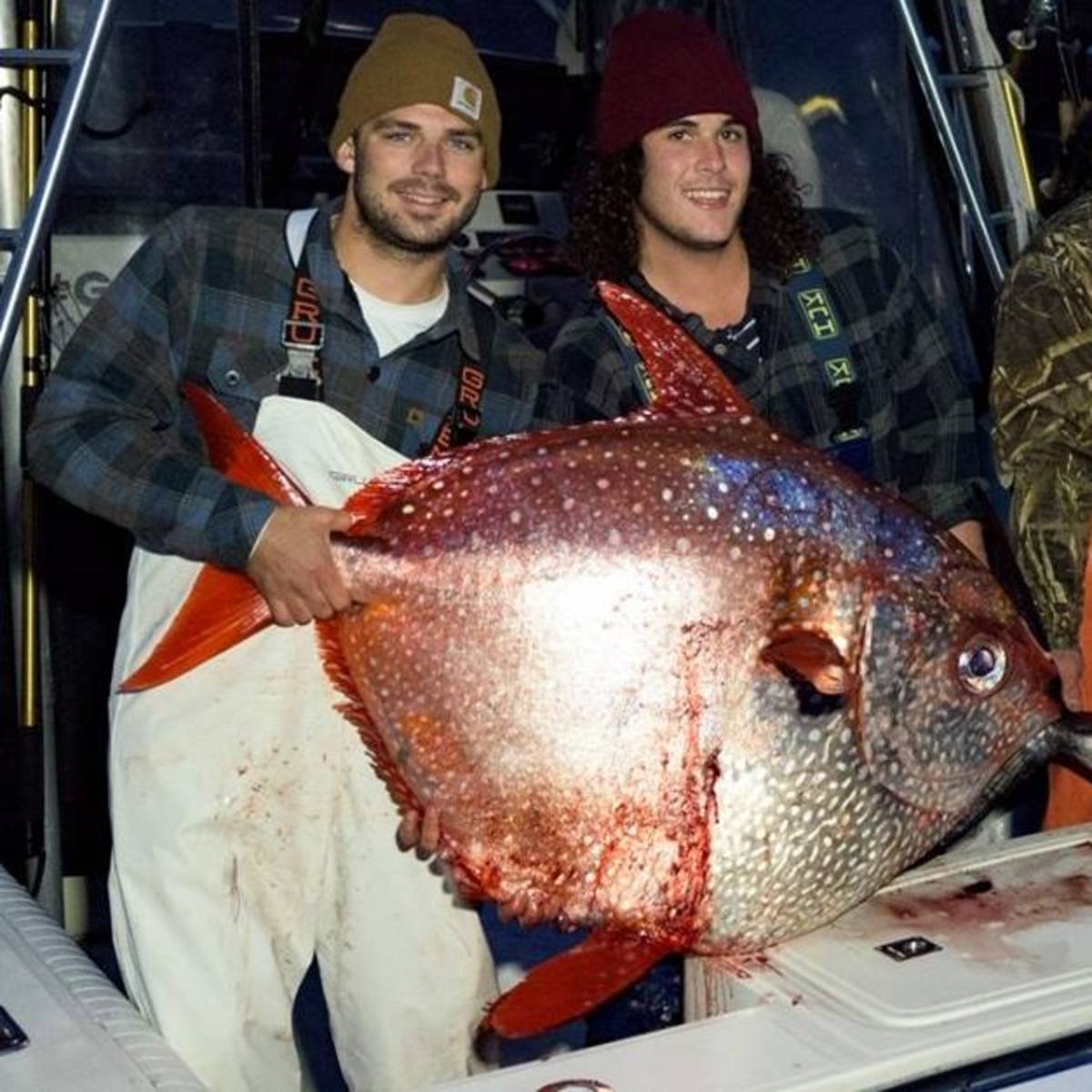 Opah catches are rare in all waters, though, because they inhabit deep water and do not swim in schools, except during spawning season. They're also called moonfish, because of their peculiar shape and silvery-red coloration. Adding to the opah's allure is that it was recently found to be warm-blooded, according to NOAA Fisheries research.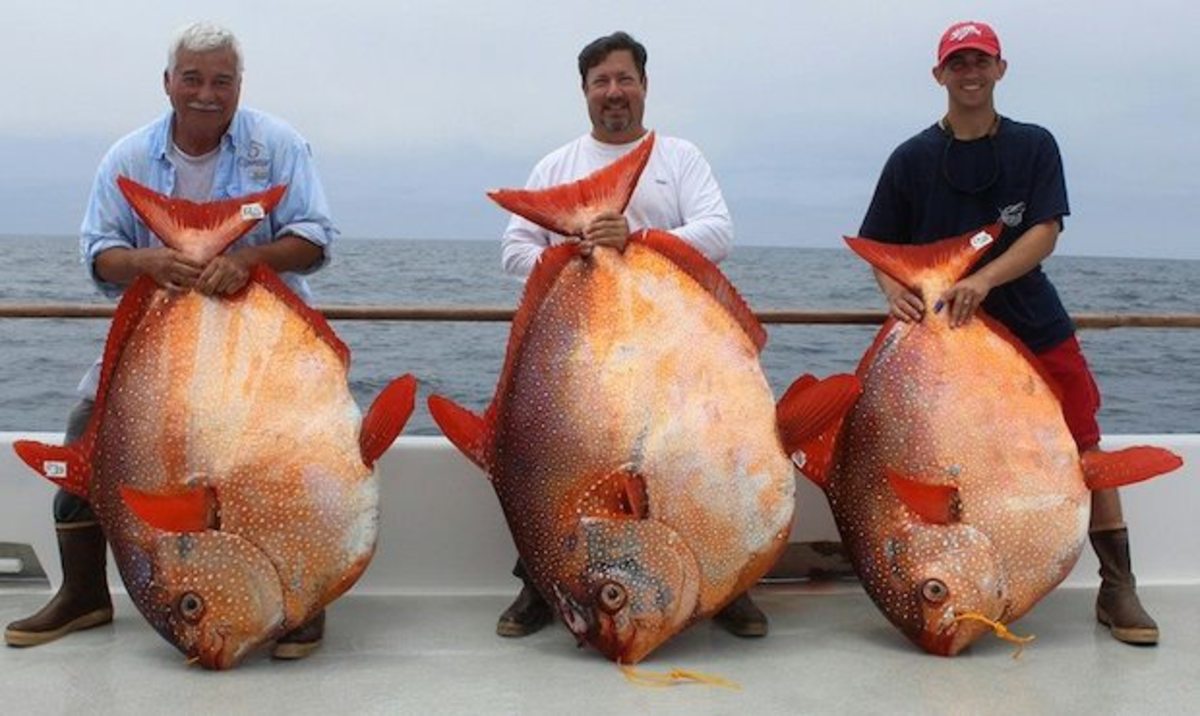 Ensor was fishing with Tommy Clark, James Dozerzbach, and Brian Stewart.
They had caught an 80-pound swordfish, and were trying for another when the opah took the bait. "We caught it while trying to catch our second swordfish of the day by dropping a bait all the way to the bottom in 1,700 feet of water," Ensor told ABC7.
The anglers planned to eat both catches. (Opah flesh, like swordfish flesh, is considered to be delectable.)
Perhaps the rarest angling feat involving opah occurred in 2014, when three San Diego-based fishermen landed large opah in succession. One of the fish weighed 180 pounds, 12 ounces, and was approved as the IGFA world record.
More on rare or bizarre catches from GrindTV
'Turducken' of the sea – scientists off Delaware catch shark within a shark
Rare opah catch made via Jet Ski
Rare wahoo catch could be a first
For access to exclusive gear videos, celebrity interviews, and more, subscribe on YouTube!