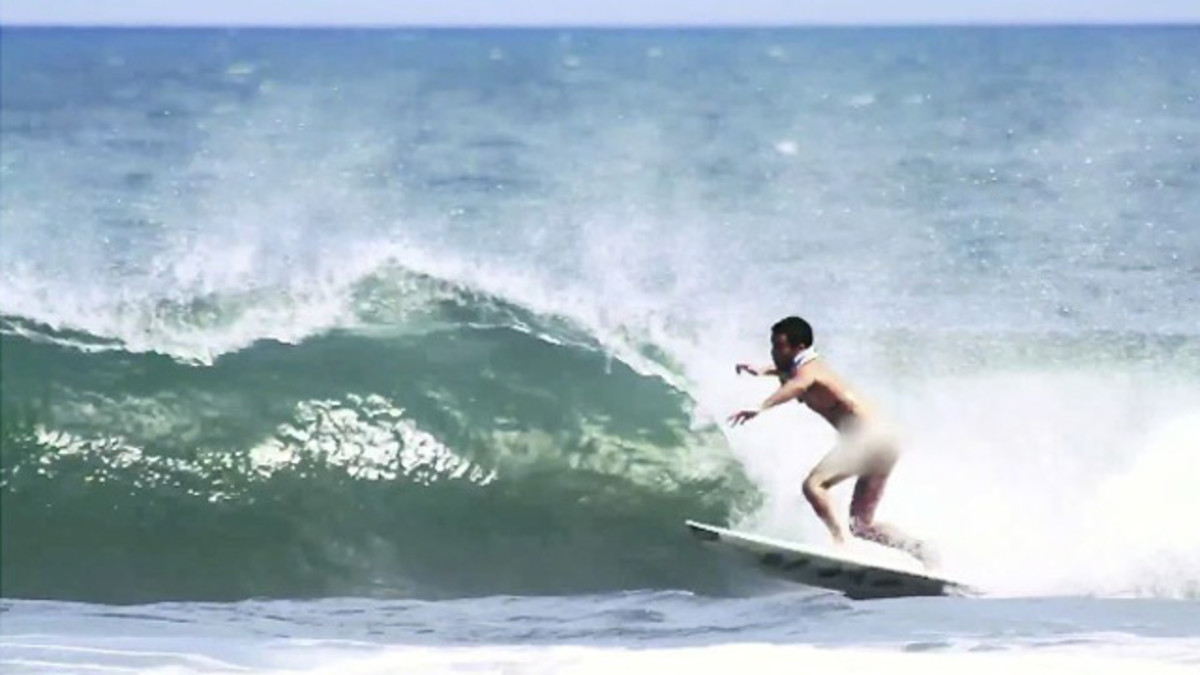 Mason Ho, son of legendary Hawaiian surfer Michael Ho, has been on the World Qualifying Series tour battling for points for the last couple seasons, all while releasing a steady stream of immensely fun and funny web clips on his website. It was only a matter of time before Mason's Bart Simpson side spilled over into his contest strategy.
In the latest "Live Arnette" episode, Mason tells us the story of how he recently surfed an expressions session at a Star-rated event butt naked. In the story he claims the only reason he paddled out was because Coco, his sister, urged him to do so. We're pretty sure this was not what she had in mind.
<iframe width="640″ height="390″ src="http://www.youtube.com/embed/d83zKZDlGDw" frameborder="0″ allowfullscreen></iframe>
For access to exclusive gear videos, celebrity interviews, and more, subscribe on YouTube!