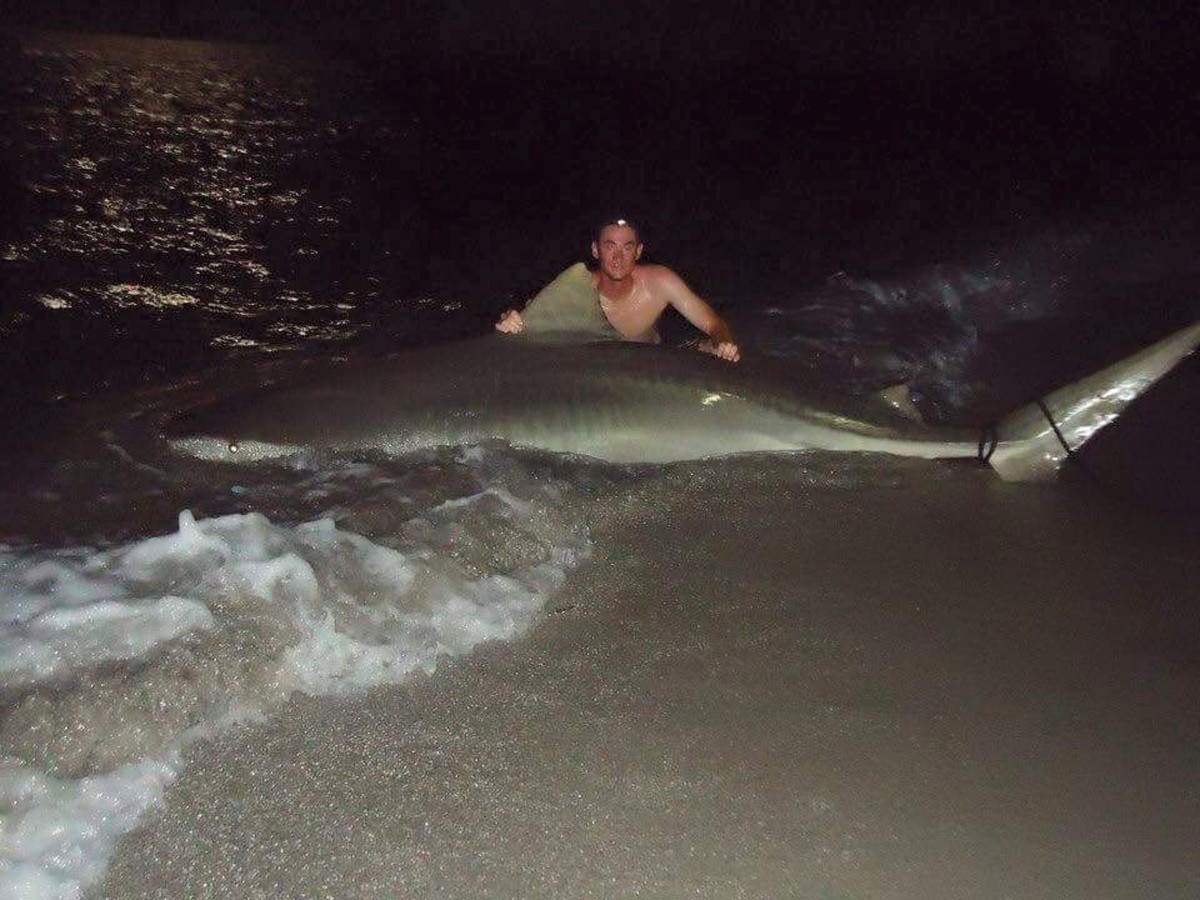 A Ft. Lauderdale angler is the latest to have landed a monstrous shark from a Florida beach.
JD Fagan, who on Tuesday night paddled out a line baited with a stingray, waited three hours before he felt a tug, and 40 minutes later he and three others were wrestling with a tiger shark measuring nearly 12 feet and weighing more than 800 pounds.
Fagan said he only measured the length–11 feet, 9 inches–and did not have time to measure the girth, because it was obvious by the swelling of the shark's belly that she was pregnant.
"We had to get her back in the water as quickly as possible, because she was ready to pop," Fagan said Thursday by telephone. "We had her back in the water in 2 minutes; we had just enough time to get her tail-roped for a few quick pictures, and to turn her loose. She swam off good, and that's what we want."
This is the latest of several large sharks caught from Florida beaches during the last year or so, including a great white shark landed in early May near Panama City.
Fagan, who lives on the outskirts of Ft. Lauderdale, said a late-night pastime once practiced by a hardy few has become a full-on craze, and he's not liking what he's seeing.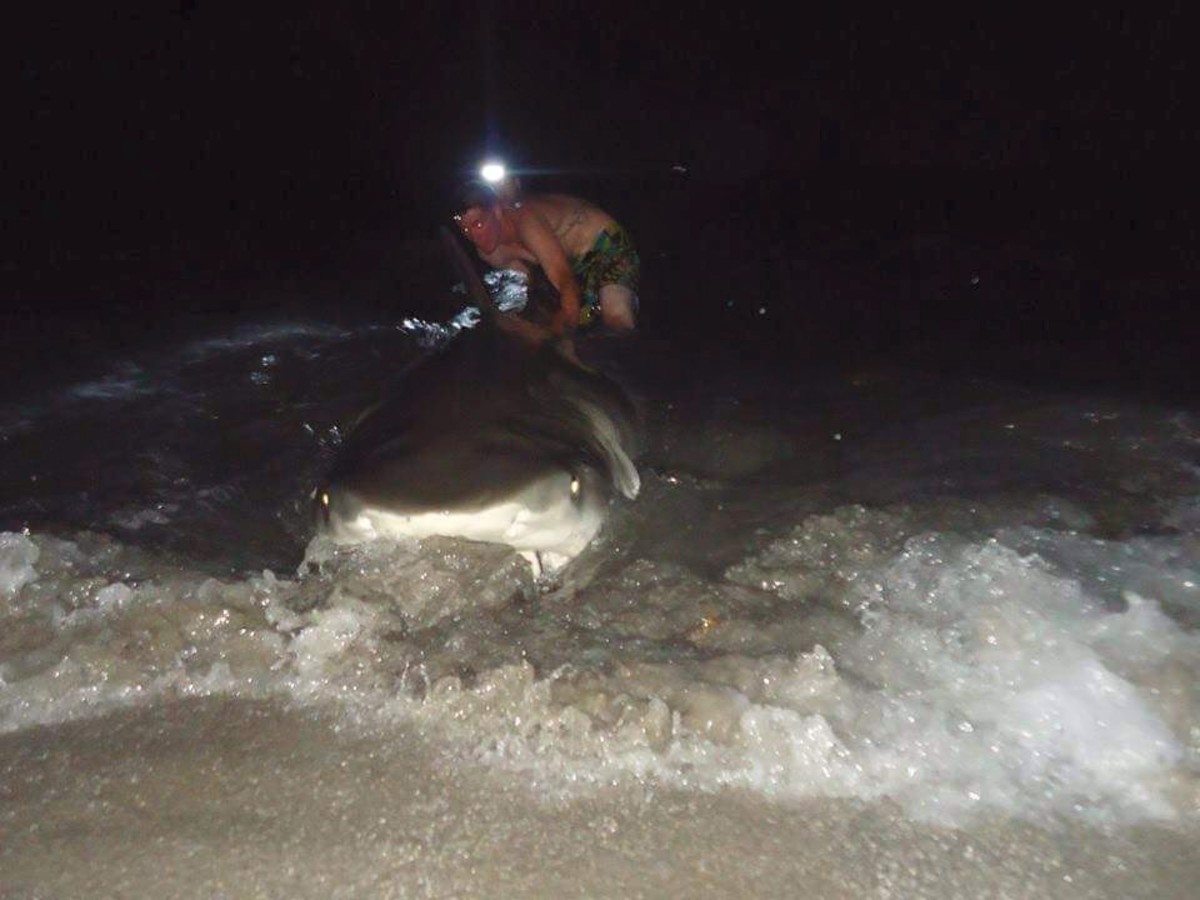 The angler would not disclose the location of his catch, other than to say that it occurred "somewhere in South Florida, in the Atlantic," because he does not want others showing up at his secret spots.
"It's getting so you can't show up anywhere without seeing other people there, already fishing," Fagan said. "It's gotten really crazy during the past year or so. There are a lot of people doing this now."
Tiger sharks, white sharks, hammerheads sharks, and bull sharks are among  species of large sharks being hooked and, in most cases, eventually released.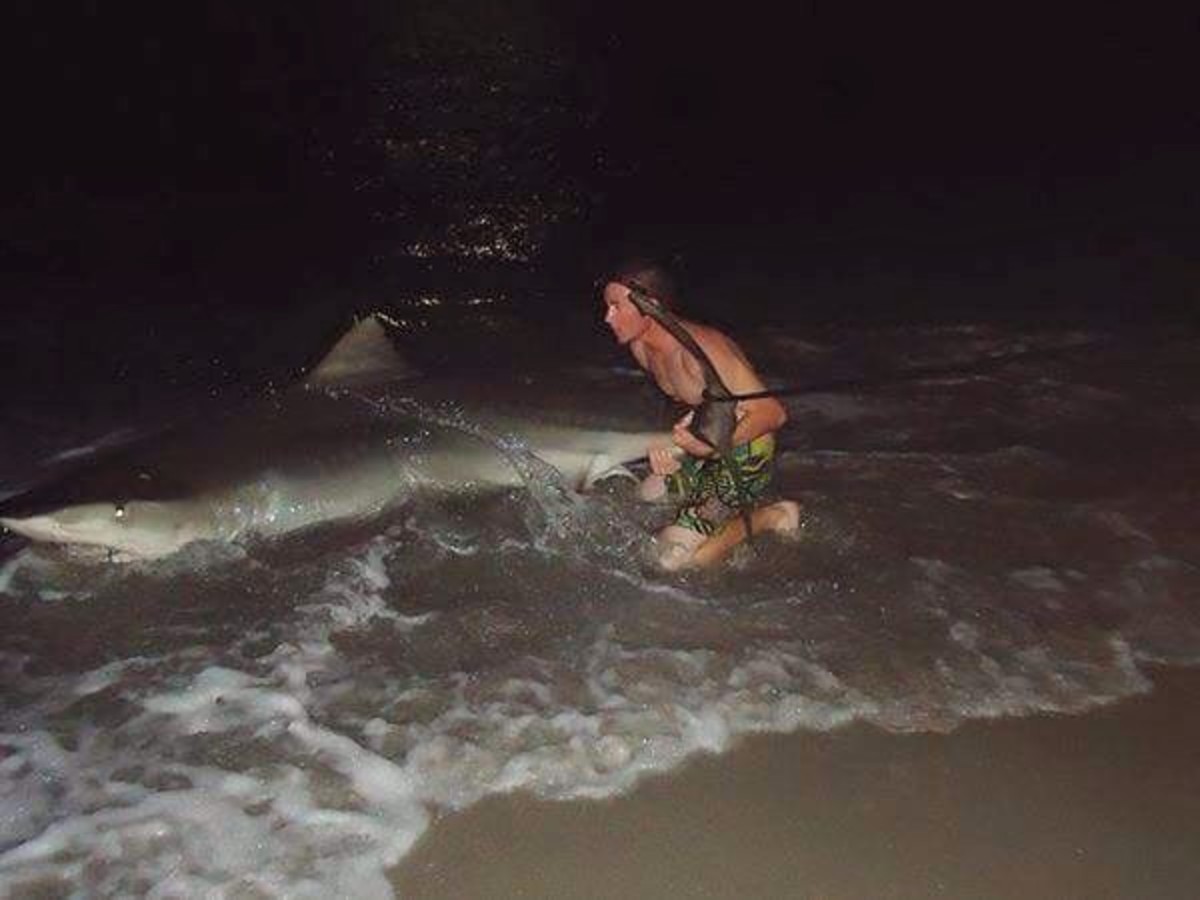 Many catches, Fagan acknowledged, are not even being reported because the anglers don't want the publicity, or the criticism leveled by opponents of shark fishing.
Beach-fishing for sharks is legal in Florida, but some species are protected and must be released as quickly as possible.
Fagan said he uses heavy tackle–he was fishing with 200-pound-test Bullbuster line, and a stronger leader–so he can get the sharks in quicker and minimize stress placed on the animal.
He also uses circle hooks (seen in one of the photos), which are designed to hook the edge of the shark's mouth when the line is pulled tight.
"The moment I hooked this fish I knew it was big," Fagan said. "And after two or three minutes I was pretty sure it was a big tiger."
More from GrindTV
The best saltwater urban beaches for summer break
How to not let intimidation stand in your way
Surf photographer swims with whale shark
For access to exclusive gear videos, celebrity interviews, and more, subscribe on YouTube!