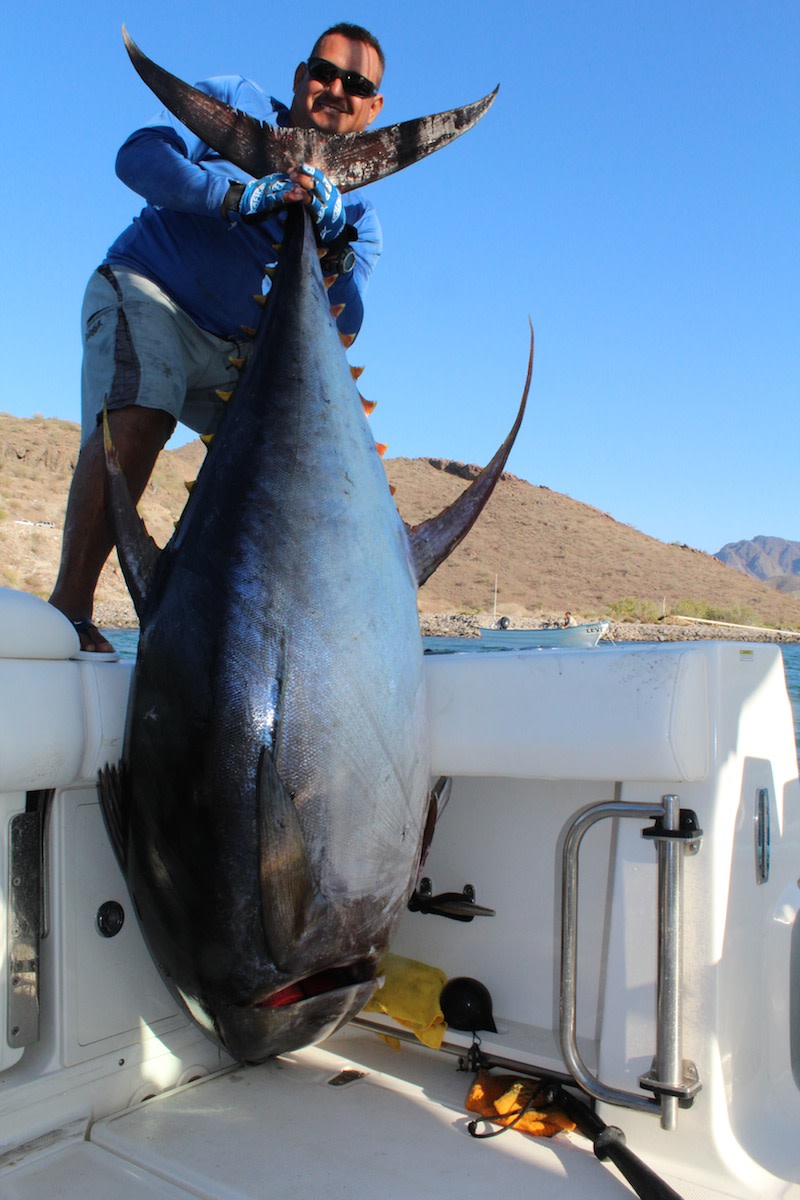 Robert Ross knew the yellowfin tuna he landed off Loreto, Mexico, was massive.
What he did not know was that the 430-pound fish, weighed on a butcher's scale at a nearby cattle ranch, was three pounds heavier than the world record.
Rather than seek a certified scale, Ross filleted the tuna and then telephoned Pisces Sportfishing to let general manager Tracy Ehrenberg know about his catch.
"Once they told me the weight of the fish, I told them, "You just cut up your world record," Ehrenberg told GrindTV.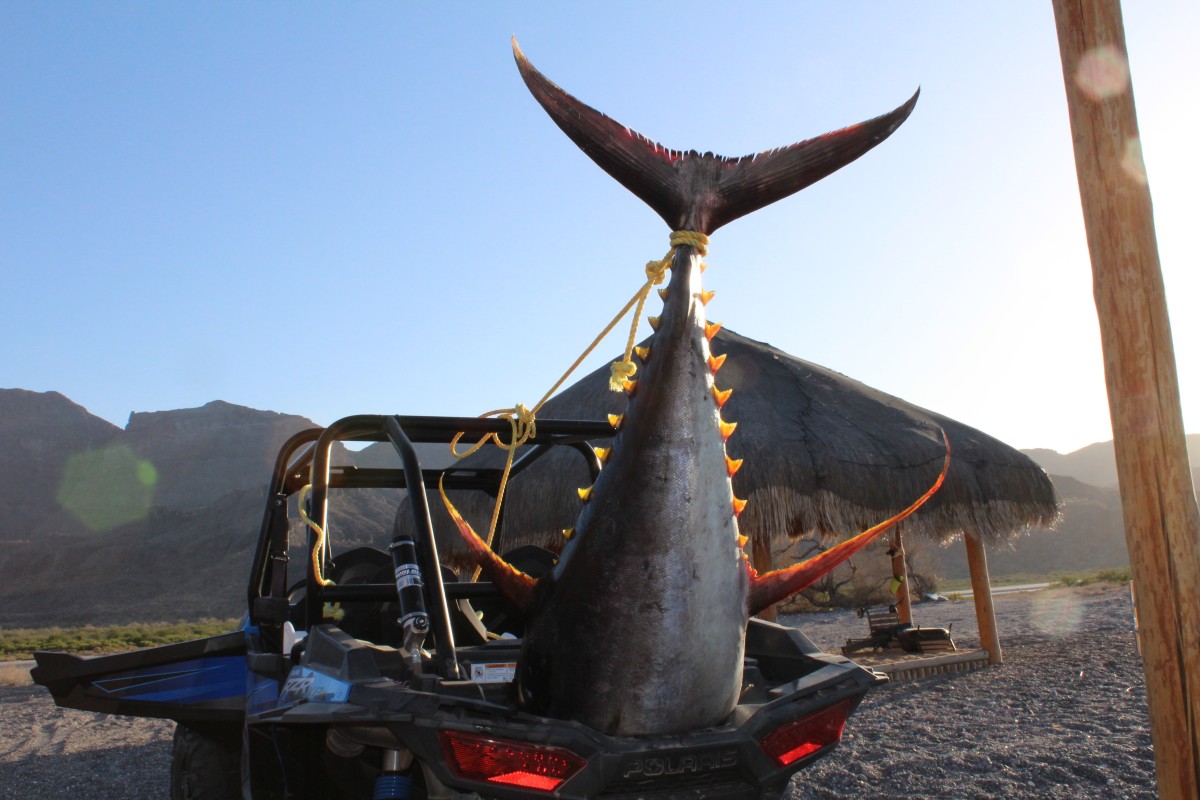 The International Game Fish Association world record stands at 427 pounds. That fish was also caught off Cabo San Lucas, in 2012. Only a handful of yellowfin weighing 400 pounds have ever been caught on rod-and-reel.
Ross had launched his Boston Whaler last week from the remote Pisces Collection Lodge, on the Sea of Cortez. The lodge is still under construction and does not yet have a certified scale, or a cold storage facility.
Ross told Ehrenberg that he had little choice but to process the meat, after weighing the fish at the cattle ranch; otherwise it might have spoiled.
Ehrenberg quoted the angler as saying, "I kind of thought that it might be a record. It's the biggest tuna I've caught, but what were we going to do with it? It's important but not most important for me to get a record. Next time I'll call you before cutting it up."
According to the Pisces Sportfishing Facebook page, the tuna was hooked on a chunk bait and landed after a 2-hour fight, standup-style, on a 60-pound test line.
Loreto is in the state of Baja California Sur, on the Sea of Cortez, about 315 miles north of Cabo San Lucas.
More from GrindTV
21-year-old Woody Gooch takes the outdoor photography world by storm
How to eat breakfast like an adventure athlete
Day 2 of 7 Days in Portugal: Surf checks and sunset yoga
For access to exclusive gear videos, celebrity interviews, and more, subscribe on YouTube!