The knock on the top tier of professional surfing of late has been the lack of quality surf—recent ASP World Championship Tour contests in Brazil, California, and Australia haven't had the wow factor that surf fans are looking for.
That all changed Monday in Tahiti at a big-wave surf spot called Teahupo'o (pronounced "cho-po"). Wave faces measured 10 to 15 feet, but at Teahupo'o it's not so much size but thickness that impresses (and frightens) surfers the most.
The wave breaks in mere feet of water and over a living and jagged coral reef. It has claimed the life of one surfer in the relatively short amount of time the wave has been ridden, and many have left skin and chunks of flesh out there.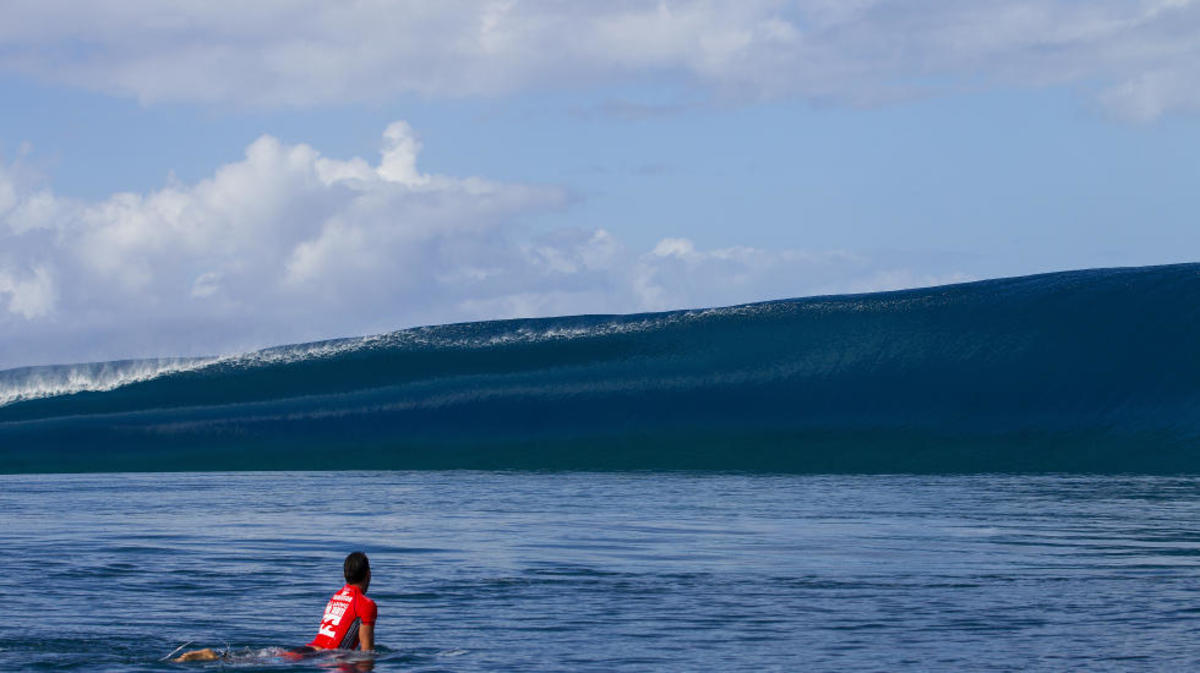 On the first day of the Billabong Pro Tahiti (stop No. 7 of 11 of the ASP World Tour) more carnage would ensue—along with some truly breathtaking rides. The first heat featured 11-time world champion Kelly Slater, Sebastian Zietz, and Glenn Hall. Slater dusted his competition and set the bar with an incredible 9.4-point ride (out of a possible 10).
"Right when we pulled up I saw a couple of bombs," said Slater, who is from Cocoa Beach, Florida, in a post-heat interview. "I'm so excited that I'm shaking. I've got to calm down. It's going to be a good week."
While Slater stayed safely off razor-sharp reef, others weren't so lucky. Former world champion CJ Hobgood paddled for what looked like the biggest wave of the day only to pull back at the last second and get sucked over the falls and on to the reef.
Bloodied and shaken, Hobgood was scooped up by the Tahitian Water Patrol and whisked back into the lineup after a quick evaluation.
"CJ's wipeout [see video above] was scary," said California's Nat Young in a post-heat interview. "I saw him paddle for the wave, and I heard everyone in the channel cheering. It was huge and he went for it, but then he pulled back at the last second and he got sucked over the falls. Out there you can't think of what's happened or what might happen. You have to focus on getting the waves that you want and making them."
Another not-so-fortunate competitor was Tahiti's own Taumata Puhetini. After winning the trials event and being awarded a spot into the main event, Puhetini was surfing against the world's best and on the biggest stage when disaster struck. After freefalling down the face of a massive set wave, Puhetini landed awkwardly and head-first, twisting his neck.
After being swept into the relative safety of the lagoon that fronts the break, he was picked up by the Water Patrol and secured on the back of a Jet Ski. Fearing the worst, he was stabilized with a neck brace and taken to a nearby hospital. Reports from Tahiti have him in stable condition.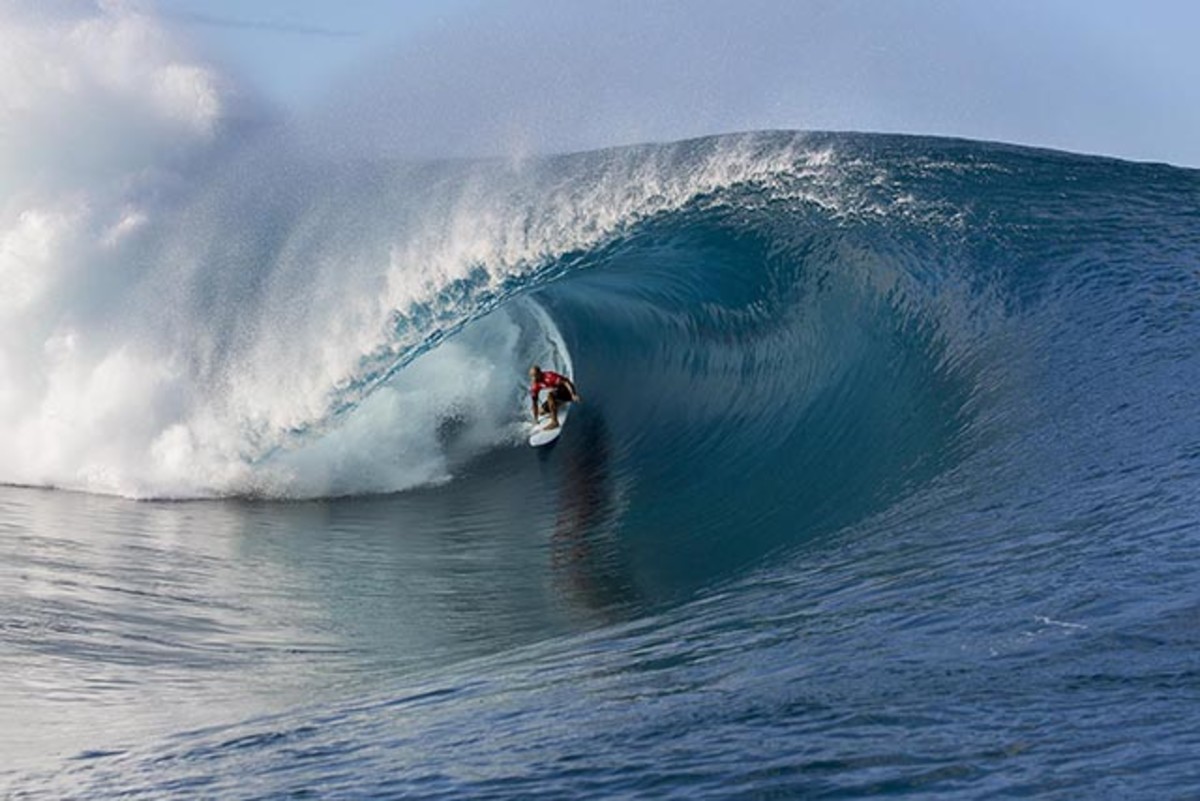 After what's being called some of the greatest surf ever seen in competition, the Billabong Pro Tahiti will continue throughout the week in more incredible surf. To watch the webcast, log on to http://www.aspworldtour.com/.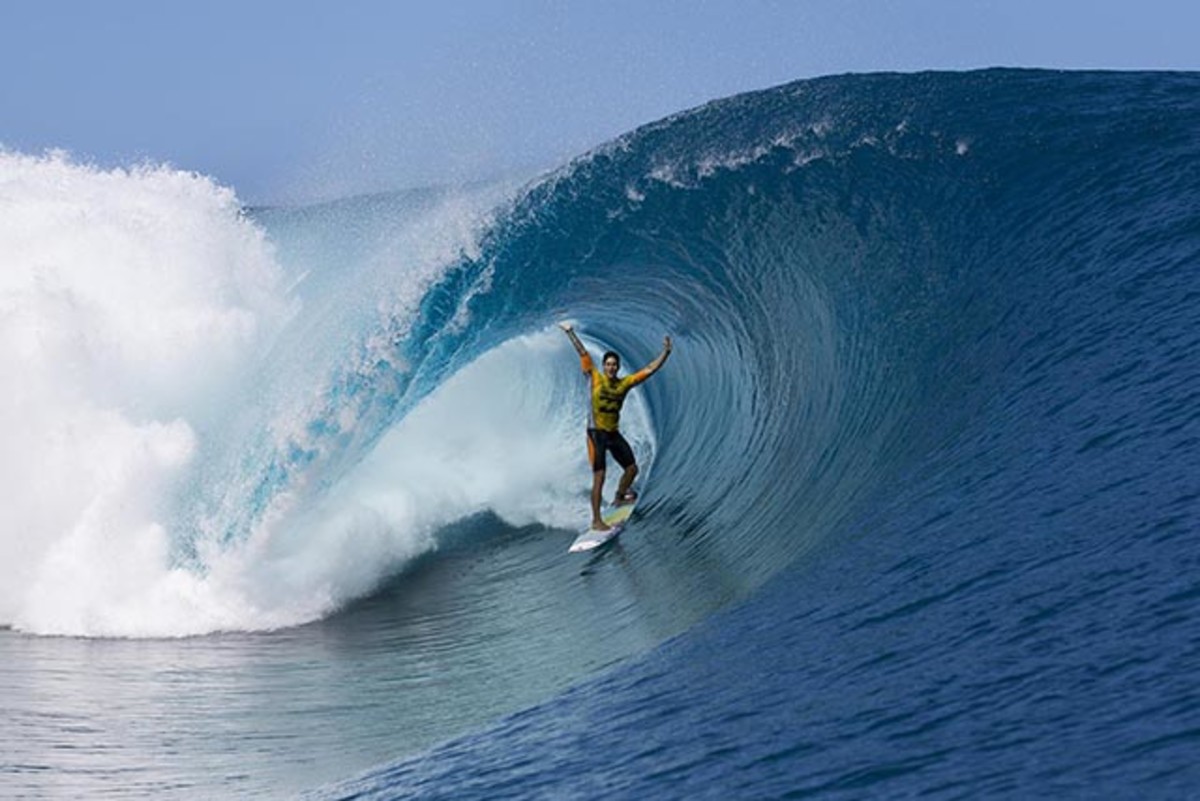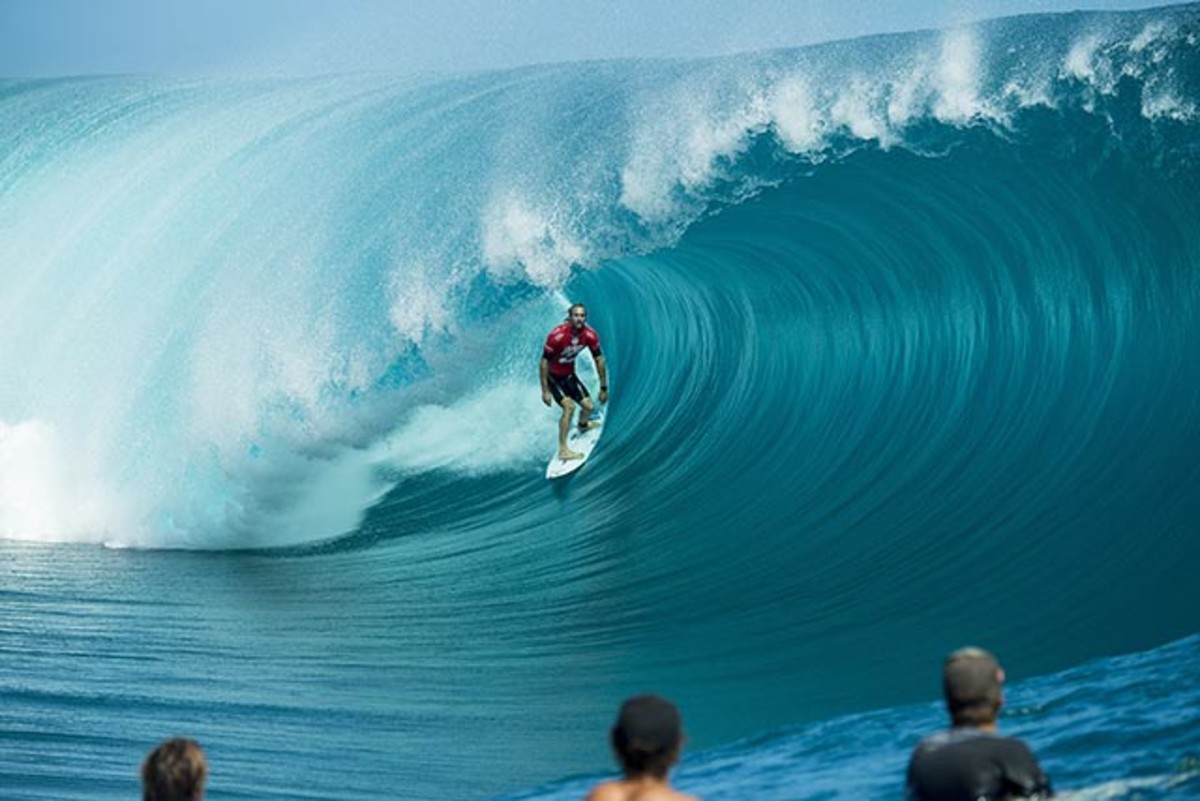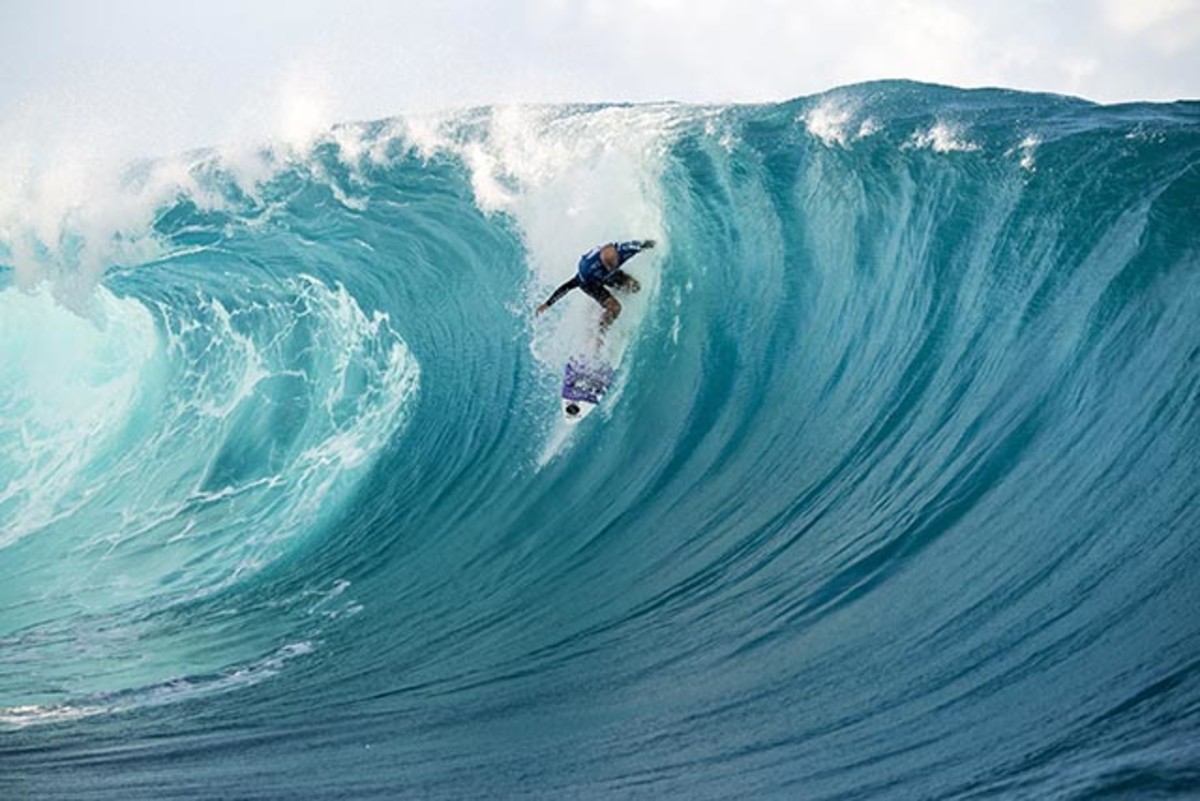 More from GrindTV
An insider's guide to Teahupoo
Why Hollywood can't do surf movies, part deux
For access to exclusive gear videos, celebrity interviews, and more, subscribe on YouTube!