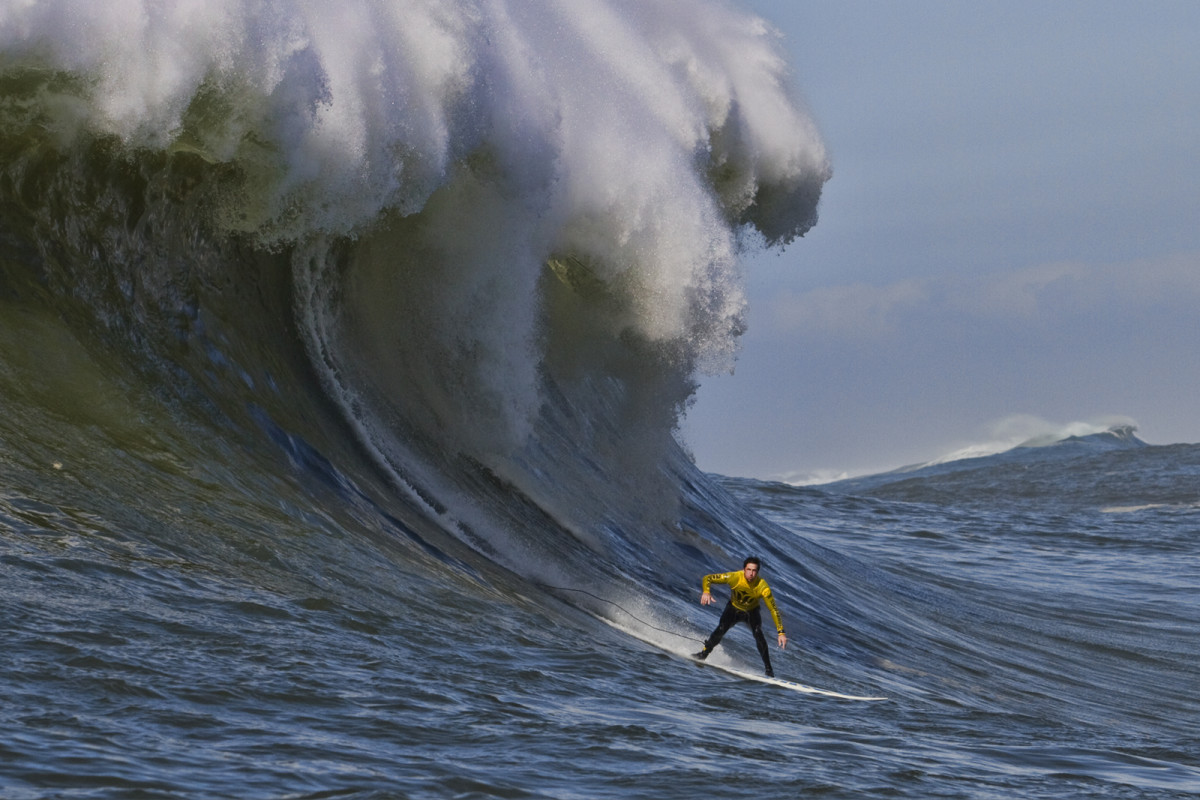 Mavericks: Everest of the Seas Exhibition has unveiled its latest gallery featuring some of the most heart-stopping images from the epic El Niño-fueled Big Wave Season. This year's lineup includes not only a culmination of images from Award-winning photographers Frank Quirarte, Doug Acton, Seth Migdail, Ed Grant and Art Gimbel but a multimedia slide show and a video recap of the 2010 Mavericks Surf Contest, one of the greatest days in surfing history.
"Thanks to an El Nino weather pattern, this has been one of the most dramatic big-wave surf seasons on record", said Doug Acton, Mavericks Veteran Lensmen.
Now Eric Nelson and Curt Myers of Powerlines Productions have come on board to bring the gallery images to life by presenting both water and cliff-angle video of the Mavericks contest, won by South Africa's Chris Bertish in the biggest waves ever ridden in a paddle-surf contest.
The Mavericks crew will transform the Longboard Vineyards tasting room into a virtual caldron of 50-foot drops, glory rides and heinous wipeouts. As you stand under the colorful Tibetan Prayer flags, tasting some of Longboard Vineyards' libations, you'll be hard-pressed not to become immersed in the real-life drama, energy and stoke that surrounds the surfers and photographers every time they head out to the lineup.
Longtime big-wave surfer Mark (Doc) Renneker put it best when he said, "Every time you leave the shore, you head out into the wildnerness."
"We're coming off one of the most phenomenal big-wave seasons to date," said Quirarte, the longtime Mavericks lifeguard and master lensman. "This season we witnessed so many great rides by so many different surfers from so many different countries. Mavericks is still the No. 1 all-around spot in the world for big-wave surfing."
Oded Shakked, a longtime surfer who founded Longboard Vineyards, will be on hand at the reception to unveil the latest release in his Mavericks Signature Series, the Ken "Skindog" Collins Syrah.
Veteran waterman Ken "Skindog" Collins (Santa Cruz, CA) is hands down one of the most recognized and respected big wave surfers today. With his recent trip to the podium at the 2010 Mavericks Surf Contest or his epic twenty-foot Puerto Escondido barrel that earned him top honors at the Billabong XXL Global Big Wave Awards. Collins has traveled the world mentoring up and coming crop of big wave chargers — and has himself pioneered and ridden the biggest waves on the planet.
"I can't think of a better person to honor with our next Mavericks label than Kenny Collins," said Shakked. "A true icon of the sport."
Oded Shakked, along with the featured photographers, videographers, surfboard shapers and wine makers will be on hand at the Longboard Vineyards Tasting room in beautiful Healdsburg California for the Saturday night reception on May 22nd The reception will begin at 5pm and run until roughly 9pm.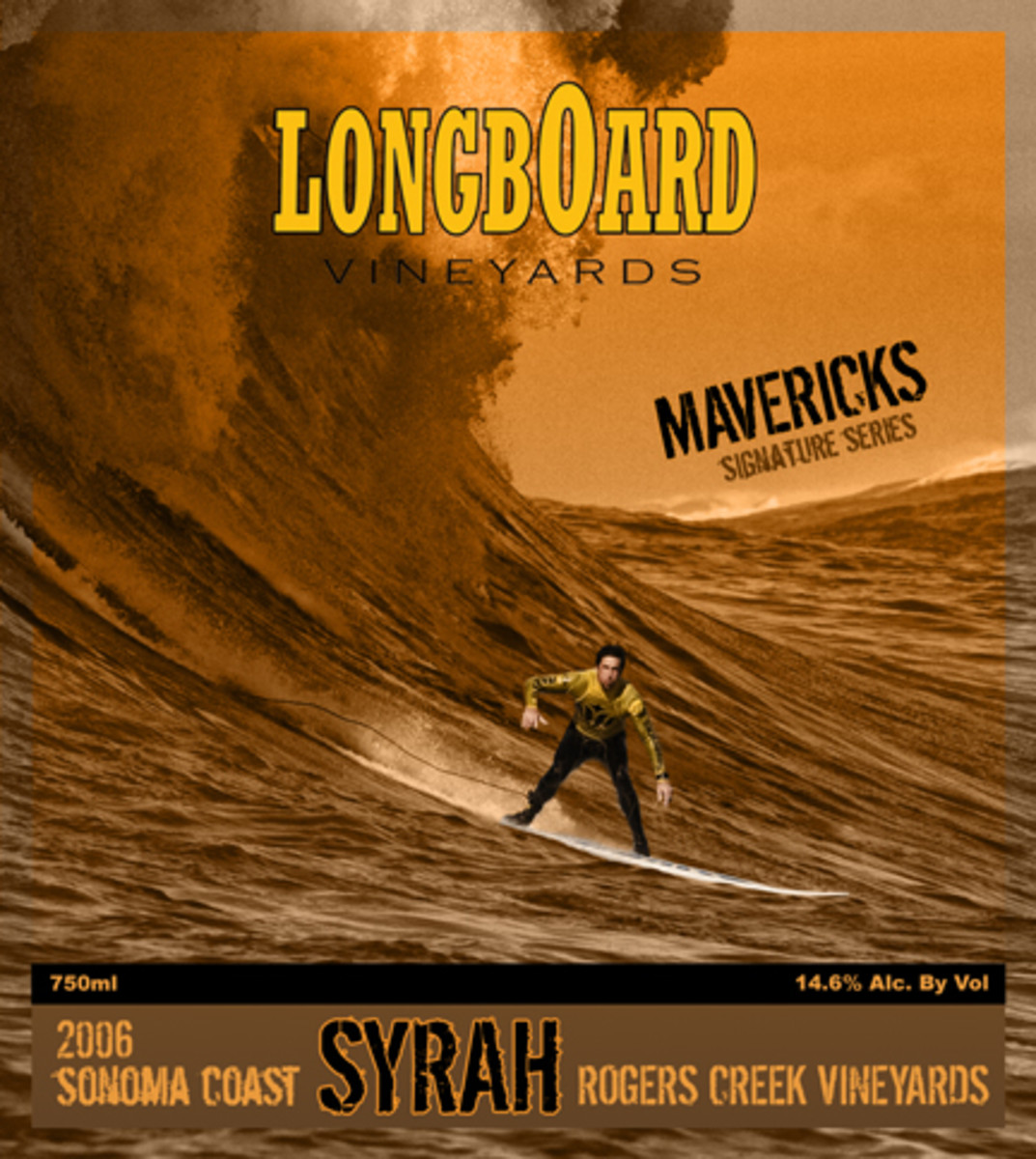 "Everest of the Seas" was launched in the summer of 2009, with the idea of bringing together the most memorable photos from Mavericks' best sessions. It drew large crowds and an enthusiastic response in its debut at the Coastal Arts League Gallery in Half Moon Bay, then moved on to successful runs at San Francisco's world-class SFMOMA Museum and Gallery, The Fillmore, The Half Moon Bay Big Wave Surfing Festival and Longboard Vineyards.
For access to exclusive gear videos, celebrity interviews, and more, subscribe on YouTube!