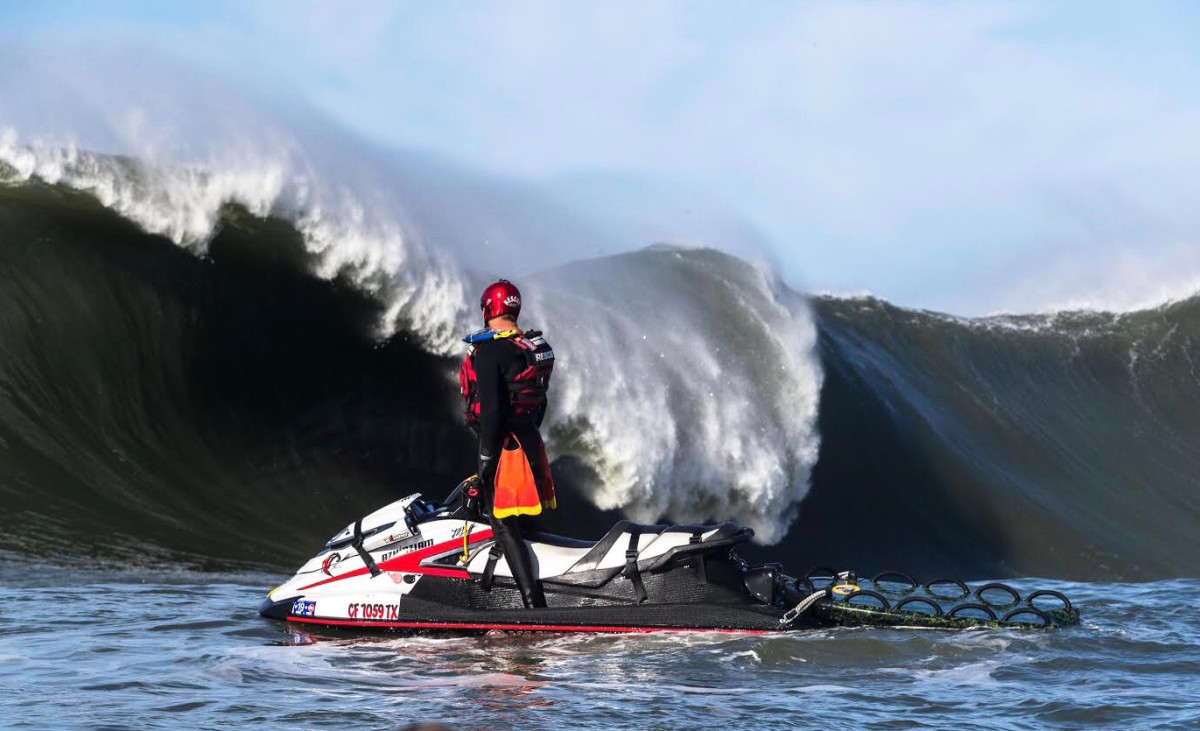 On Sunday, PWC rescue operator and Santa Barbara-based big-wave surfer Drake Stanley pulled nine surfers out of the water and onto his his jet ski at the infamous big-wave surf spot Mavericks after spotting a massive great white shark – estimated 16-18 feet in length – dangerously close to the surfers sitting in the lineup.
The large shark swam within feet of Stanley's watercraft and rolled over directly beneath him.
"I was sitting watching the surfers [in the lineup] and then it circled me," Stanley tells ASN. "Then it rolled over and I could see its eyes. It was all scarred, I think it was a female. It was just looking at me. I was in awe."
Stanley describes the massive shark as being larger than his jet ski and rescue board combined, as well as having more girth. "That's the thing I took away from this whole thing – how big the shark was," he says.
It then headed toward a nearby surfer with an obvious interest in the man. "About 20-30 yards away was a surfer paddling in. He had his back to the shark … he couldn't see it," explains Stanley. "It put its attention straight after him, and headed straight toward him."
Stanley hit the throttle on his watercraft and was able to divert the shark from the surfer. "I zoomed over [to the man], and then it turned. That's when I got the photo … at no point did the shark breach the water," he says.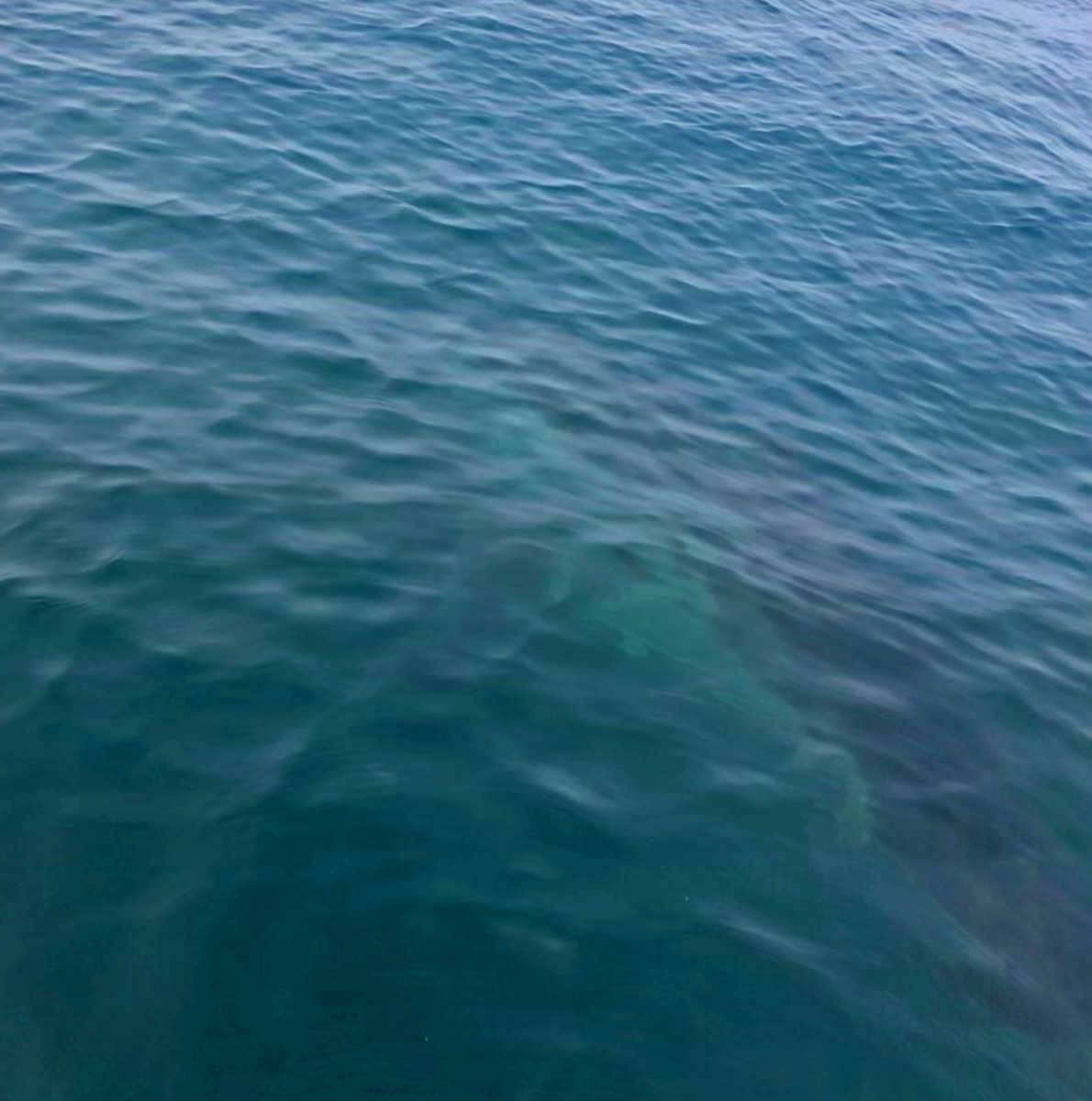 Stanley grabbed the man from the water and drove him to shore. "Then it headed out to where everyone was sitting [in the lineup]," he says. Stanley immediately approached the other eight surfers in the lineup and informed them of the shark lurking nearby. He instructed them all to hop aboard his ski. "Everybody was on board [with the idea]," says Stanley.
With surfboards under each of his legs and under each of the men on the ski – a few of them even hanging off the side in the water – Stanley safely escorted the surfers to shore. He admits that the men in the water must have been nervous, but he also adds, "Sharks don't like the jet skis." (Explaining that it likely would not have approached the loud watercraft as it headed toward shore.)
When asked about his reason for being out there on his ski that afternoon, Stanley tells ASN, "This is just what I do. Luckily I was there. Luckily I was able to help."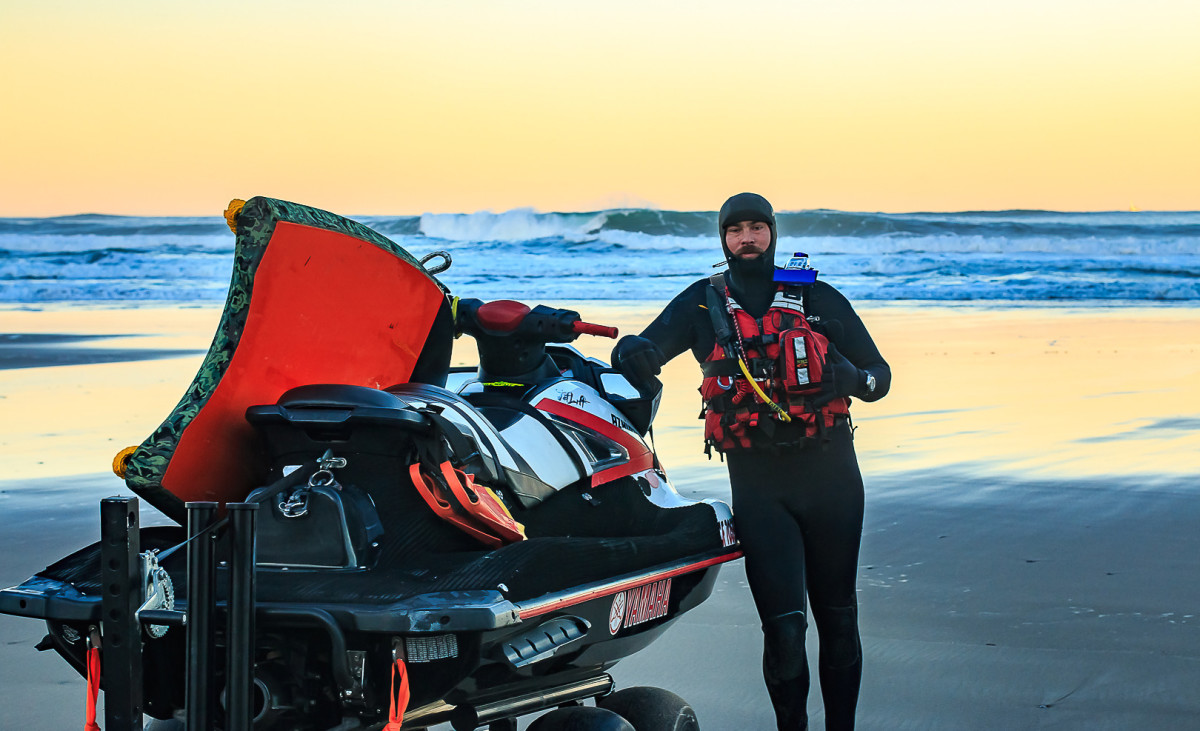 For access to exclusive gear videos, celebrity interviews, and more, subscribe on YouTube!