I'm gonna go out on a limb and say that the finalists won't have a bro-down and split the prize money this year…that and a Great White will be spotted in the lineup.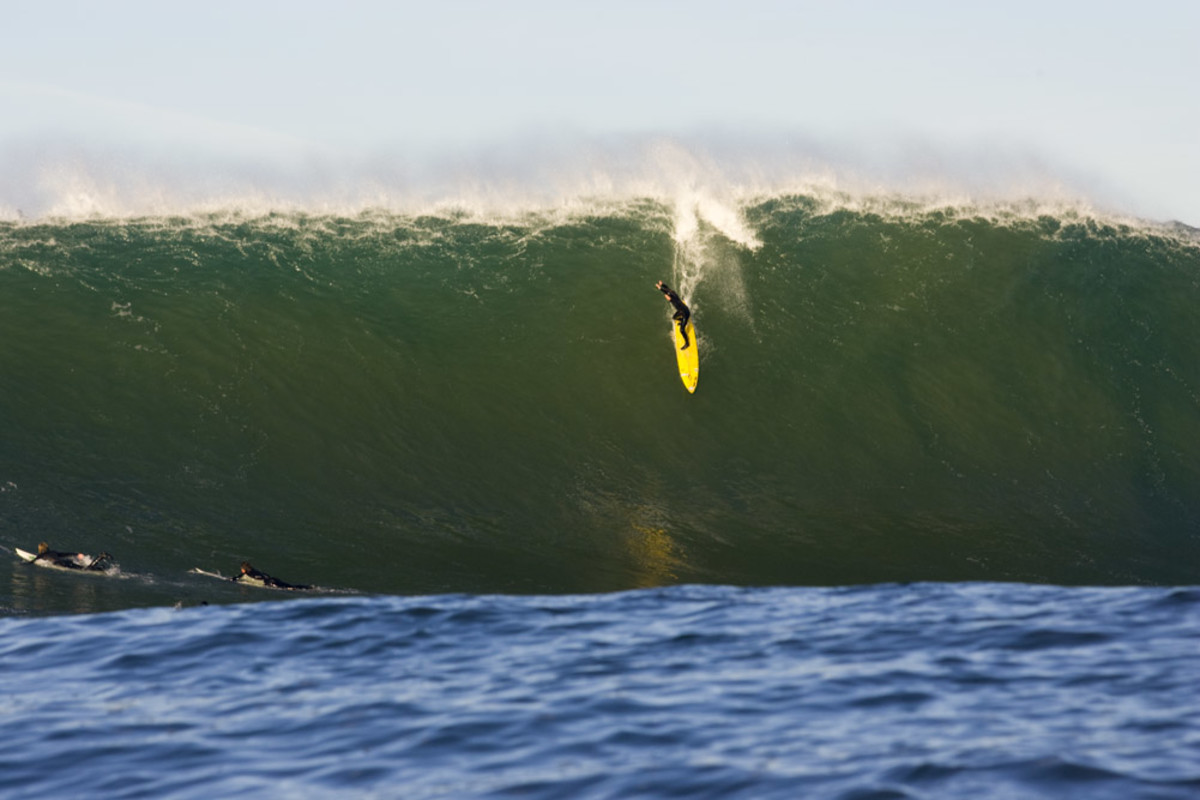 Macking Mavericks…Photo: Jack English
Read entire article at www.mercurynews.com
Sponsorship issues? What sponsorship issues?
Maverick's Surf Contest organizers announced Tuesday that the payout for the big-wave surf contest has been doubled from $75,000 to $150,000, making it the largest known prize purse in big-wave surfing history.
The announcement comes a month after Mavericks Surf Ventures put the contest — tentatively scheduled for Friday — on hold while it sought out individuals and companies to help pay for the event.
Apparently, that is no longer a concern.
"There really is no amount of money on Earth that could compensate the guys for the risks they take out there at Maverick's," Keir Beadling, CEO of Mavericks Surf Ventures, wrote in an e-mail, "and I honestly believe they'd surf in the contest with no prize purse. Many of them have said as much.
"But, we are extraordinarily proud of the fact that — even in the teeth of the worst recession in generations — we were able to pull together and put on the contest, and even make some more history in the process."
Mavericks Surf Ventures secured the initial $75,000 prize purse — the same purse offered at last year's contest — in late December on a donation from Moose Guen and Jane Sutherland of MVision, a private equity advisement firm. On Tuesday, Barracuda Networks, Inc., a Web security company, doubled the payout.
In comparison, the Big Wave Invitational in Memory of Eddie Aikau in Hawaii offered a $98,000 purse last year, though it upped the ante to $122,000 in 2004-05 for its 20th anniversary. The Big Wave South Africa event at Dungeons pays out a total of 350,000 rand, which equates to about $34,000.
For access to exclusive gear videos, celebrity interviews, and more, subscribe on YouTube!