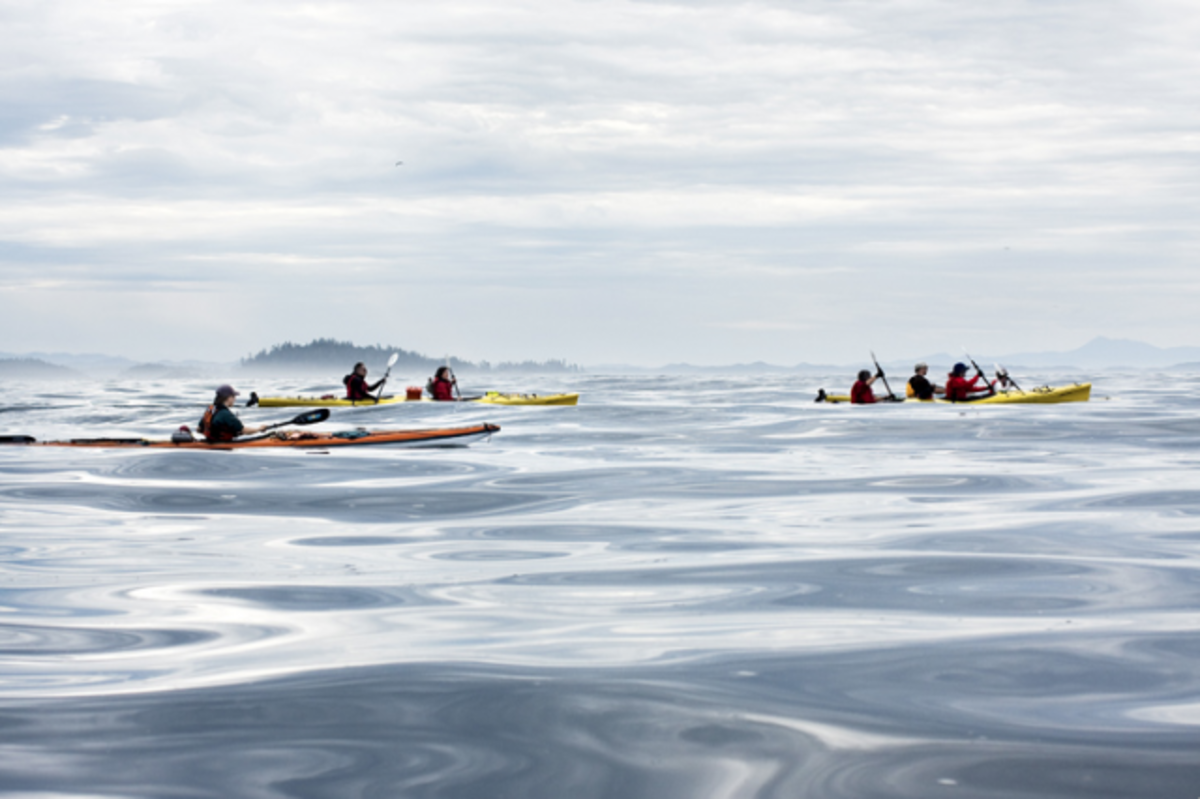 Things don't always go as planned. In the event that a day of fun and adventure takes a turn for the worse, having an emergency signal kit and knowing how to use a marine-band radio can keep a bad situation from turning into a dangerous one.
Canoe & Kayak magazine got together with the U.S. Coastguard to come up with a series of stories on how to prepare for sea-paddling trips, and what to do in the event of a crisis. This month's installment: What to keep in your emergency signaling kit, and how to use a VHF marine-band radio to call for help.
1. Basic items for an emergency should include a signal mirror, whistle, strobe light, flares and a marine-band radio equipped with Channel 16.
2. VHF Channel 16 is the international hailing and distress channel. Members of the U.S. Coast Guard stationed at Shore Stations, aboard aircraft and cutters around the United States monitor Channel 16 VHF 24 hours a day, 7 Days a week, 365 days a year, and are always ready to answer the call for help. The problem is that the Coast Guard cannot help someone if they do not have information of the location and problem.
3. The pro words "Mayday" "Mayday" "Mayday" mean that you are in danger and are in need of immediate assistance, use these words followed by your, LOCATION, PROBLEM (nature of distress), and your DESCRIPTION.
4. Knowing where you are geographically and by GPS coordinates will help responders tremendously. Also knowing your problem will help to dispatch the correct resources and get others on standby as well such as land based Emergency Medical Services if the problem is medical in nature.
5. Do not try and talk over the person responding to your radio transmission; the Coast Guardsman on the other end has vital information to collect from so they can appropriately dispatch resources. Speak when there is a break in transmissions and speak clearly into the radio. Speak into the radio calmly and give as much information as possible.
Sample Mayday Call:
"Mayday Mayday Mayday" 


My position is (insert geographic location) Latitude XXX°, Longitude XXX° 

I have, (insert problem: medical, lost, hit something etc.. Be Descriptive)
I am in a white kayak
Wait to be acknowledged and answer all questions.
While a marine radio equipped with Channel 16 is the preferred method getting help, a cell phone is a great back up. A good note, these tips also work for the cell phone when calling 911. Channel 16 is only for trouble. Keep all other radio traffic to a working channel and never communicate false distress to intentionally deceive responders. Communicating a false distress call will get you jail time, which no one wants.
Boat Responsibly and have fun!
The article was originally published on Canoe & Kayak
For access to exclusive gear videos, celebrity interviews, and more, subscribe on YouTube!