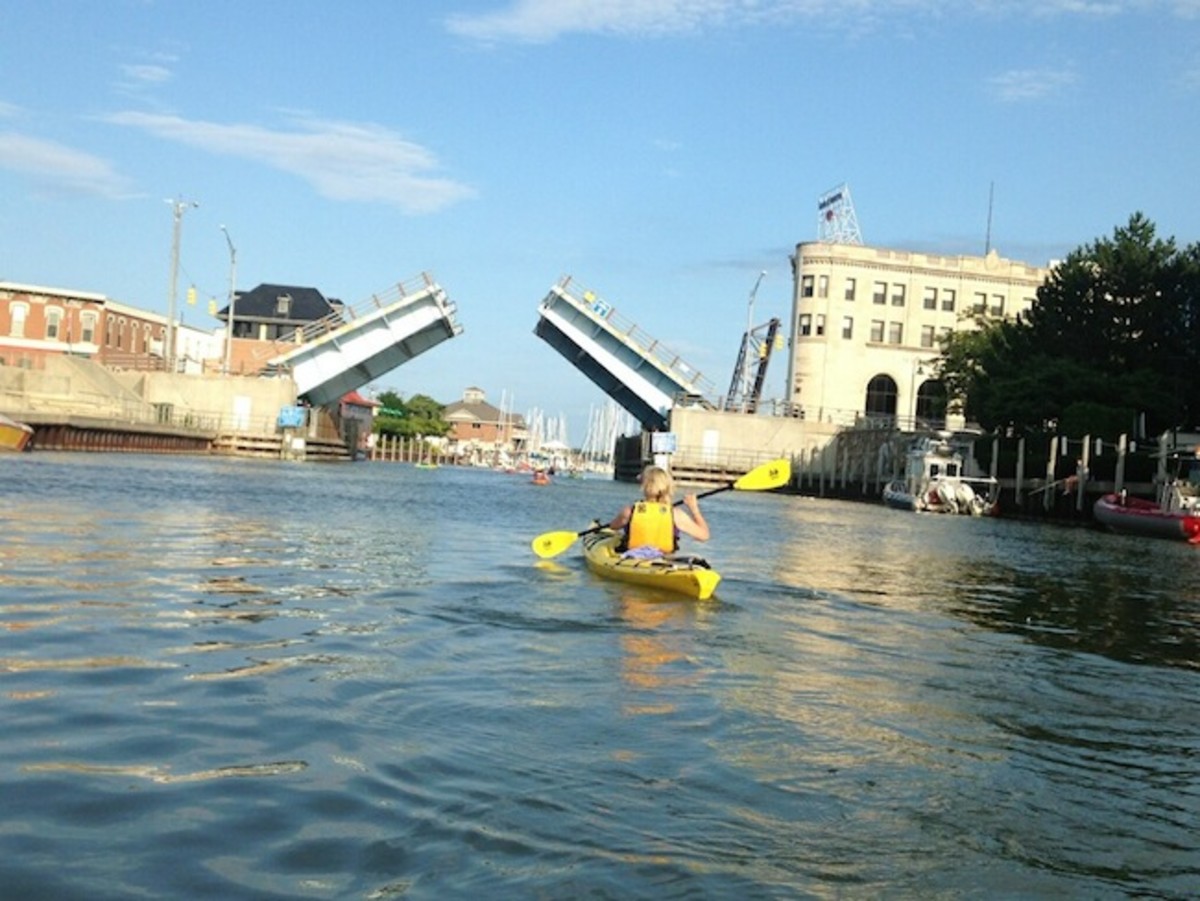 If you're looking to pack diverse paddling into a 10.2-mile run, consider Port Huron Island Loop Route National Water Trail near the base of Michigan's 'thumb' in the southeast corner of the state. The route ponies up four, distinct paddling options that take between two and four hours to complete.
"It's the best water trail to experience the most waterways over a short distance," says Missy Campau who runs the area's Blue Water Social Club and its September event, Paddle and Pour. "There's the muddy Black River, the Black River Canal, Lake Huron, and the St. Clair River, which are suited to a range of abilities. A nice, novice route is just the Black River. The canal is a touch challenging because of the current of water pushing in from Lake Huron. The lake, depending upon conditions, can be cranky. It is a Great Lake, after all." The full Island Loop Route allows paddlers to experience all four of these waterways.
The well-equipped, comprehensive trail system is the 12th designated national water trail in the country and the first in Michigan. Numerous launch points give paddlers easy-breezy access to the Black River, where you can paddle between tiger lilies, irises, oaks, and maples. You may also catch a glimpse of bald eagles, great blue herons, egrets, and Canada geese. If you're especially lucky, you might spy the threatened Least bittern, a small heron that looks like a cross between a woodpecker and a crow. There are less visible critters too, as you'll paddle over the spawning grounds of the lake sturgeon. The sturgeons can live 150 years and grow as big as NBA players. 30,000 or more, the largest spawning population in the Great Lakes, gather beneath the Blue Water Bridge.
Lori Eschenburg, planner of the St. Clair County Planning Commission, says, "On our 16 overall water trails, we have five ADA kayak launches currently and six more coming this summer. They're rollers, so you just roll your boat down by hand and glide into the water. Anyone may use them. You don't get your feet muddy and you don't get your kayak muddy."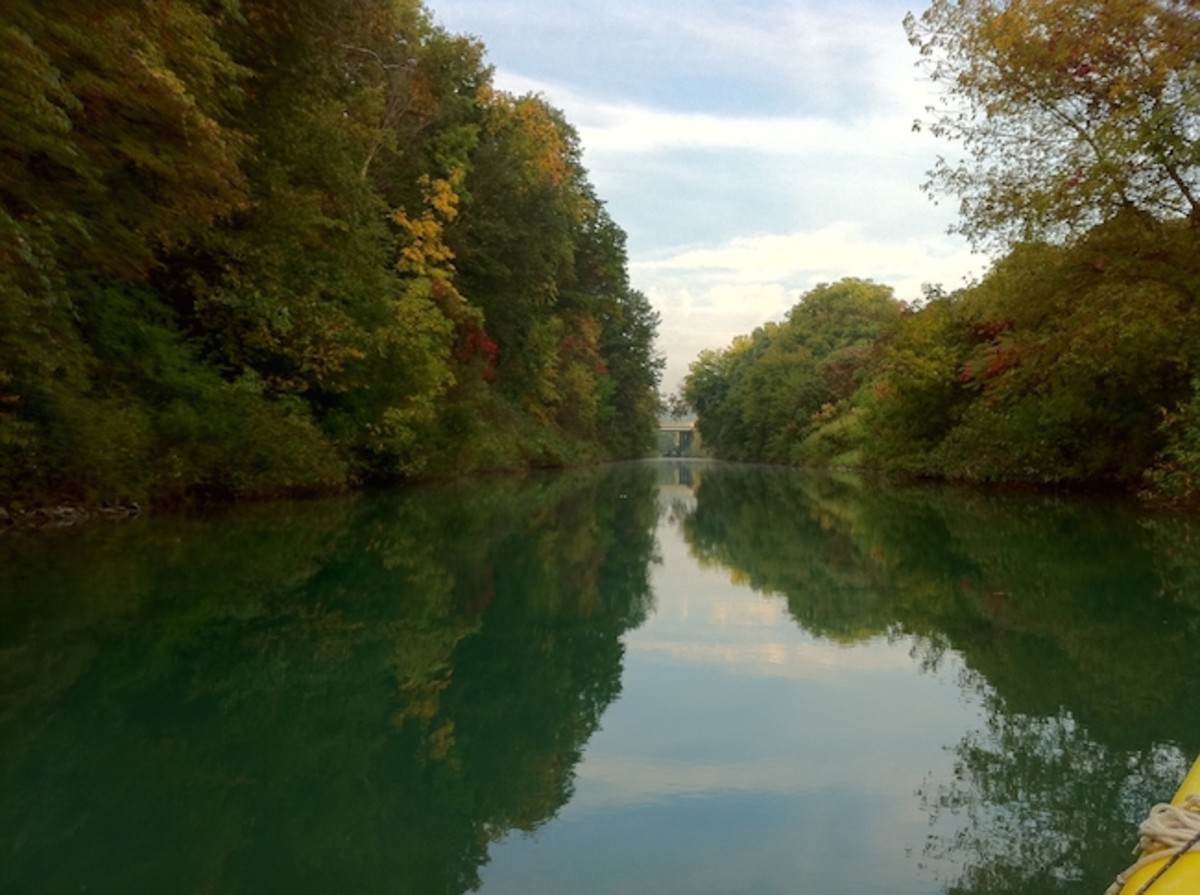 The Blue Water Bridge is actually two bridges, one at 210 feet and the other at 233 feet, which is equivalent to a 19-story skyscraper. Paddling can be dicey beneath the bridges.
"It's sometimes dangerous because all of Lake Huron empties into the St. Croix River there," Eschenburg says. "It's like a big bathtub with rolling waves. The waves aren't consistent as they're ricocheting off the shores. It's best to go under the bridges in the morning before the water is agitated, before 10 a.m. There are also 1000-foot freighters."
2014 Port Huron Float Down from Eighth Day Media on Vimeo.
The bridges and freighters aren't the only impressive man-made sights. Eschenburg also mentions ample site-seeing opportunities along the way. "There's Ft. Gratiot, the oldest lighthouse in Michigan, the Thomas Edison museum, the Huron Lightship Museum, which is a buoy tender lightship moored on land in a park, and the Great Lakes Maritime Center."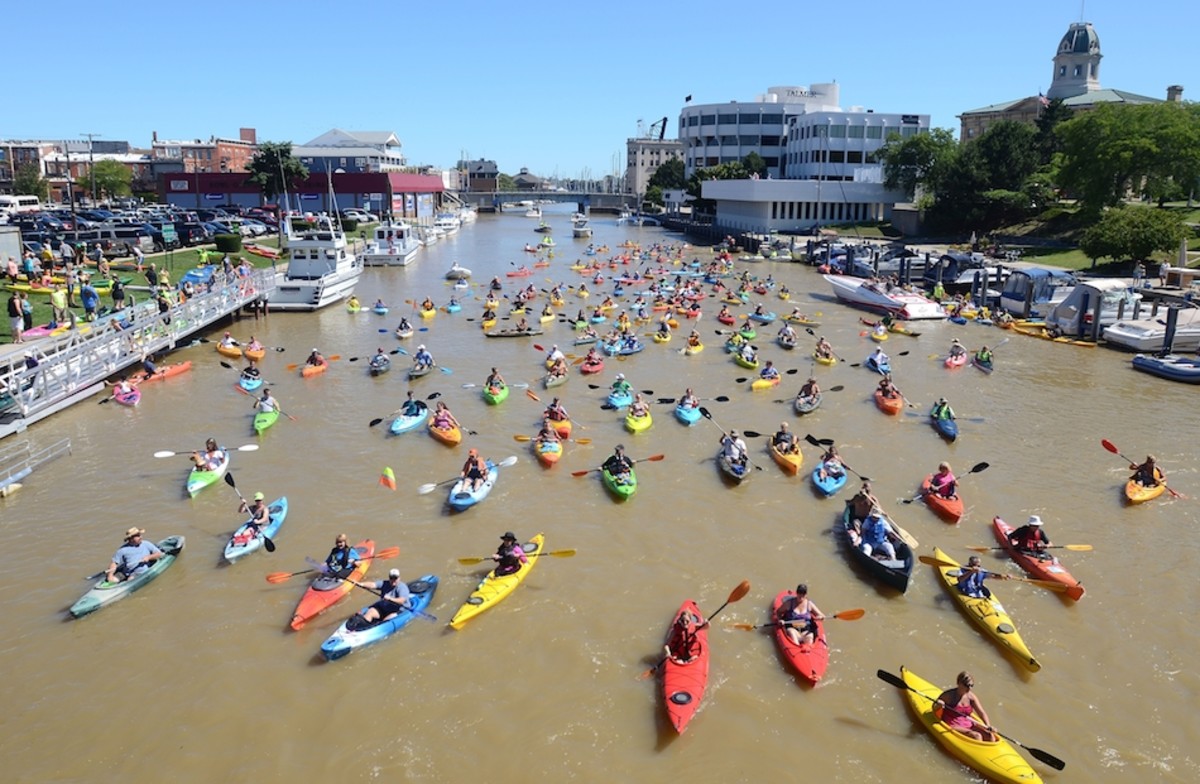 Want some paddling company? The annual September event, Paddle and Pour, is growing quickly and is a good option if you want to paddle the Island Loop Route with lots of newfound pals.
"I started it three years ago to bring our paddling community together," says organizer Campau. "It started with just 28 paddlers and there were over 400 on the water last year. The 'Paddle' is the Island Route and the 'Pour' is a big barbecue with water, food, music, drinks, and time to chat and have a good time. This year is going to be huge and we're trying to make it into a two-day paddling festival to accommodate more people."
Whether you choose to paddle the Island Loop Route National Water Trail alone, with your family or a few friends, or in the company of hundreds, the paddling diversity is sure to please.
"It's an amazing experience in short mileage," Campau said.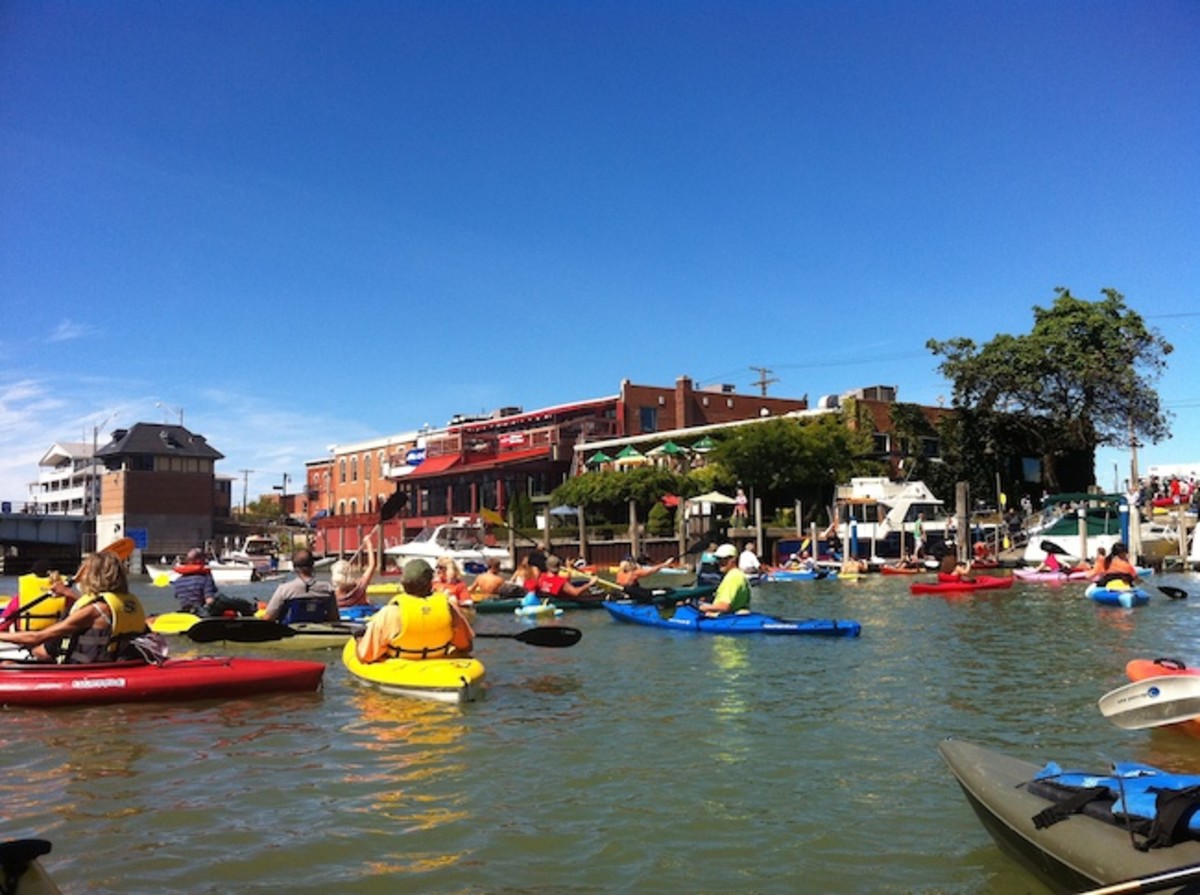 Info:
–Maps, route beta, FAQs, and local insights from St. Clair County: www.bluewaysofstclair.org
–More info from the National Park Service: www.nps.gov/
Canoe/Kayak Rentals:
St. Clair Boat Harbor
(810)329-4125
www.stclairboatharbor.com
Dive Inn Watersports
(810) 987-6263
diveinn@advnet.net
PoHo Paddle Company, Paddleboard Rentals (SUP)
(619) 341 2539 (Text requests also!)
erik@pohopaddle.com
Simple Adventures Paddlesports
(586) 533-0141
rentals@simpleadventures.net
Great Lakes Paddle Sports
(810) 320.6684
www.greatlakespaddlesports.com
–Check out more great paddling destinations on C&K's TRAVEL MAP.
The article was originally published on Canoe & Kayak
For access to exclusive gear videos, celebrity interviews, and more, subscribe on YouTube!