Mariah Reading gives life to the saying "One man's trash is another man's treasure." While most artists use paper or canvas, Reading uses trash that she collects from beaches and parks across the nation and turns them into beautiful, recycled masterpieces. In addition to art, the twenty-four year old has worked in the classroom as a teacher but is currently working in Big Sur with California State Parks.
Here, the eco-artist shares what fuels her fire, where she finds her inspiration, and what she hopes people take away from her work.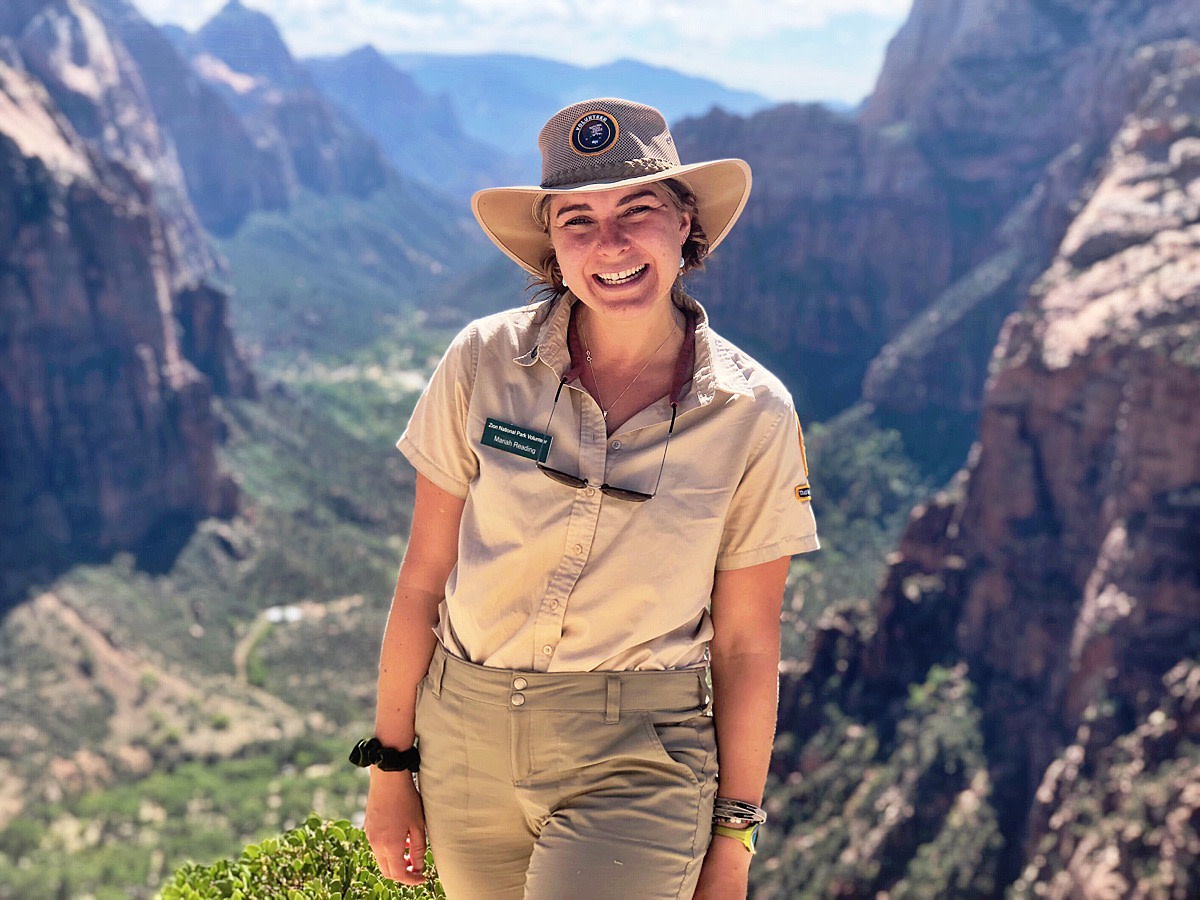 Tell us about your background.
I was born and raised in Bangor, Maine. My mom is a professor of communication and journalism at the University of Maine and my dad is an architect and craftsman. Growing up, many conversations revolved around how art is the essence of a fulfilled human experience. Art lined the walls of our home and my brother and I were regularly encouraged to be creative.
Where did you go to school?
I went to Bowdoin College in Brunswick, Maine and got my Bachelor of Arts in Visual Arts with a minor in Education Studies. Entering college, I had the intention of studying art and psychology in order to become an art therapist. However, the summer after my freshman year I was the Art Education Intern at the University of Maine Museum of Art and realized my passion for working with young students. Witnessing the power art had in revealing students own passions across disciplines was impactful in the direction of my life. Since then, I have dedicated much of my life to education and using art as an accessible tool.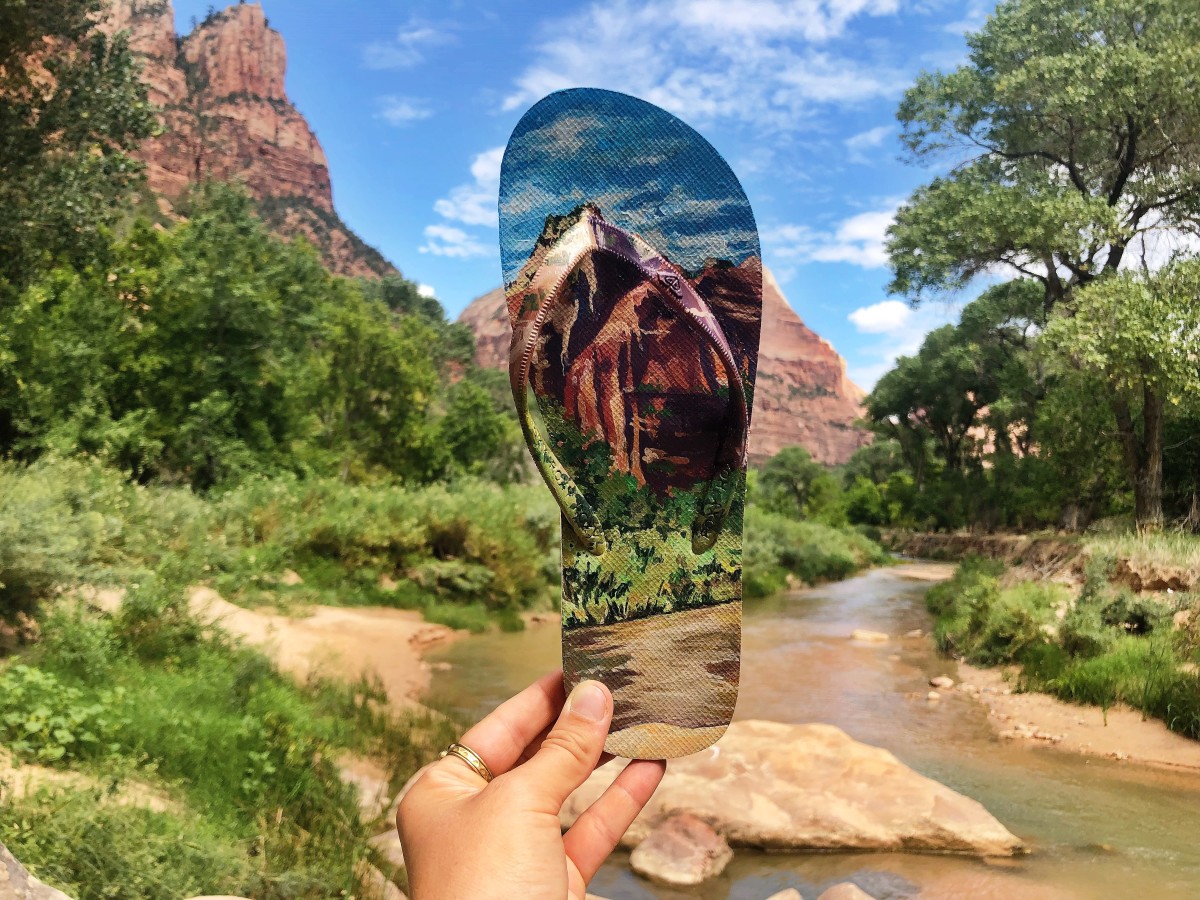 How would you describe your style?
My style has evolved as I've gotten more involved in eco art. A few years ago I would have considered my work impressionistic. But now, because of the uneven surfaces, my style has become tighter and closer to realism than before. I have identified my work as "eco art." In short, it's the practice of art that seeks to preserve and protect the ecology of the Earth. My practice is process based and highlights the principals of Leave No Trace by combining painting with sculpture and photography.
When did you first start using trash as your canvas?
My senior year at Bowdoin I took a mold-making sculpture class where it really hit me how much trash the arts create. Each class we would throw out heavy trash bins filled with excess concrete or rubber mold and any tools that touched those materials. At that point, I was primarily a landscape painter and very inspired by the natural world and changing Maine seasons. I started to take note of all the waste I personally created within my practice and began to draw a parallel between painting landscapes and feeding landfills. This happened during the National Park Centennial, and as I graduated college I thought of ways to continue this vein of work. I moved across the country from Maine to Southern California and decided to pick up as much trash as I could at all of the National Parks I visited and use that to form sculptural paintings. In that way, instead of these materials feeding landfills they were creating landscapes.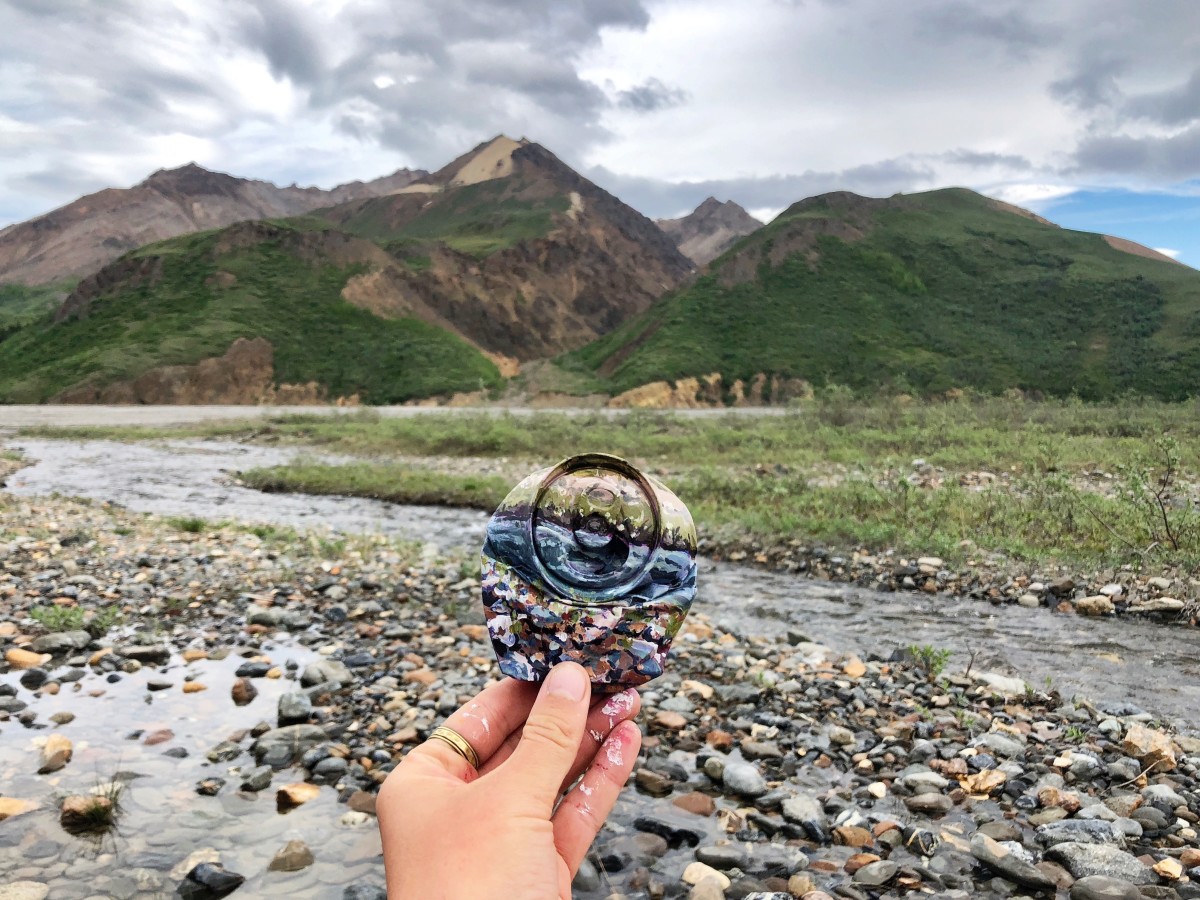 Is it challenging creating art on so many different platforms?
It has been interesting factoring in lighting and shadowing. While out in the field, much of the time there are pockets where light cannot reach, or the glare is too bright, or the clouds roll in, or the tides change, or the sun sets. With time, I have learned to view these natural shifts and misalignments as part of the process. The landscape is always in motion, so if the alignment doesn't work out quite perfectly it's okay, because it is telling of the environment that I'm in. I love how each object provides a new challenge and continuously keeps this project fresh and unique.
What do you hope people take away from your art?
I hope that viewers become inspired to make small [change in] habits in order to live more sustainable lives. The amount of work we must do to keep our Earth healthy is entirely overwhelming. But we can all make choices that will add up and have a positive impact on the communities we live in – whether it's reducing single-use plastics, remembering to bring your reusable mug, or going completely zero-waste. The trash that we create does not disappear, so my hope is that my art can nudge viewers out of waste complacency and reevaluate their actions in reducing their own footprint.
For access to exclusive gear videos, celebrity interviews, and more, subscribe on YouTube!