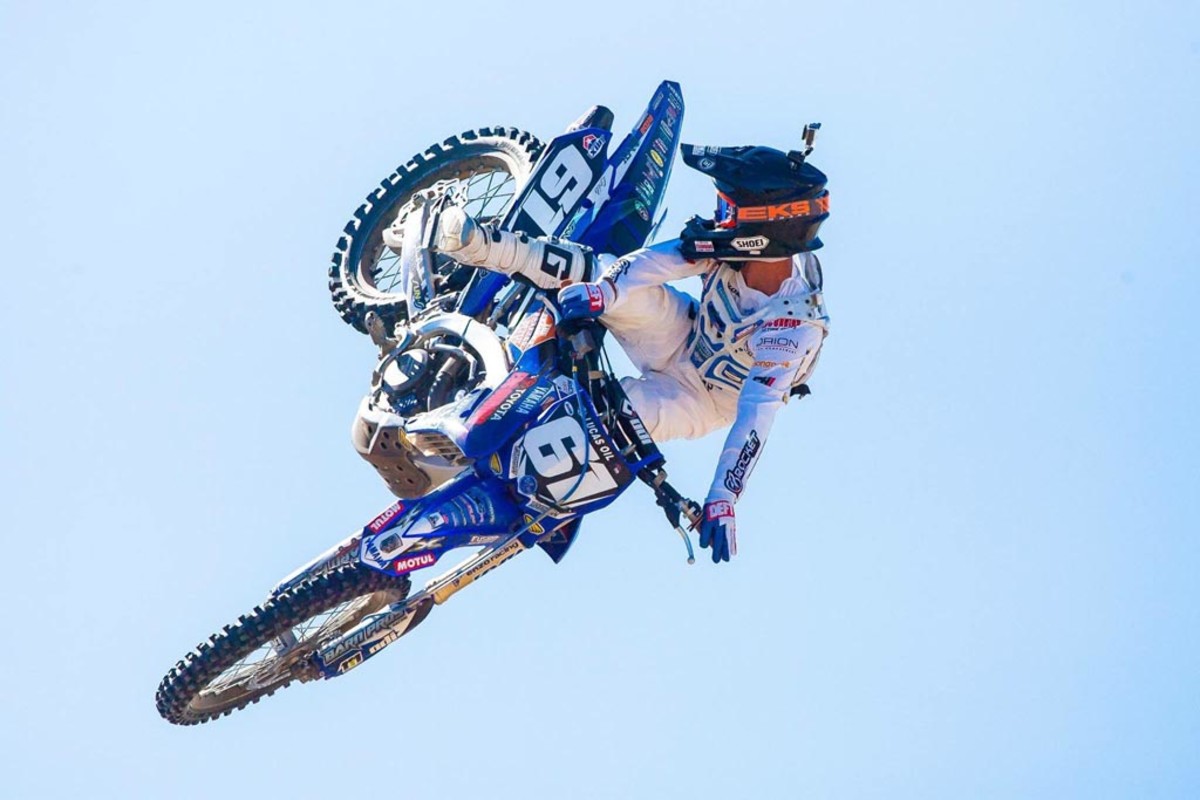 Racing as a professional motocross rider seems like a dream job: cash prizes, trophies, sleek trailers stocked with bike parts and an unwavering supply of energy drinks. But according to Michael Leib, to pursue a pro career on the track, you have to pay to play.
To race as a professional supercross rider costs approximately $100,000 a year — nearly double that if you add motocross into the mix — making sponsorship a necessity. But, as Leib puts it, only riders in the "cool club" earn enough money from the big-name sponsors to cover their costs.
That's been nearly impossible for Leib, who's purposefully stayed loyal to the funding and support from his parents' businesses instead. His father is Don, the founder of Rocket Exhaust and Big Gun Exhaust. His mother is Andrea, the founder of the On Track distance-learning schools.
RELATED: Keeping kids 'On Track' with action-sports-friendly education program
Together, the Leib family is working together to solve some pretty big issues plaguing the motocross industry.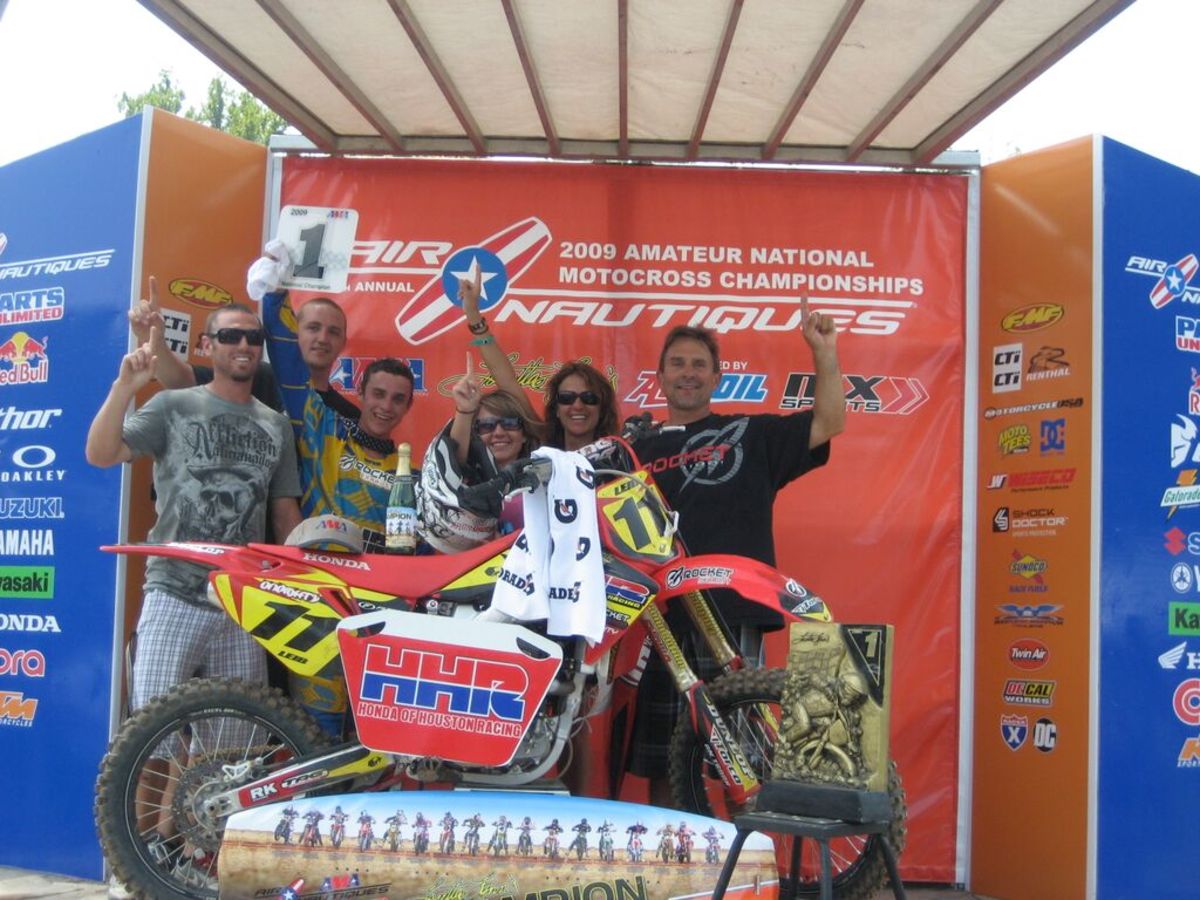 The entrepreneurial spirit runs like a bloodline in the Leib family. Don and Andrea grew up on the same street in New Jersey and after marrying in 1984 decided to move across the country to California. Don worked for a handful of companies on the West Coast, opening his own advertising agency, a BMX bike company and eventually starting his exhaust businesses. It wasn't long after Michael was born that Andrea knew their lives would soon revolve around the dirtbike track.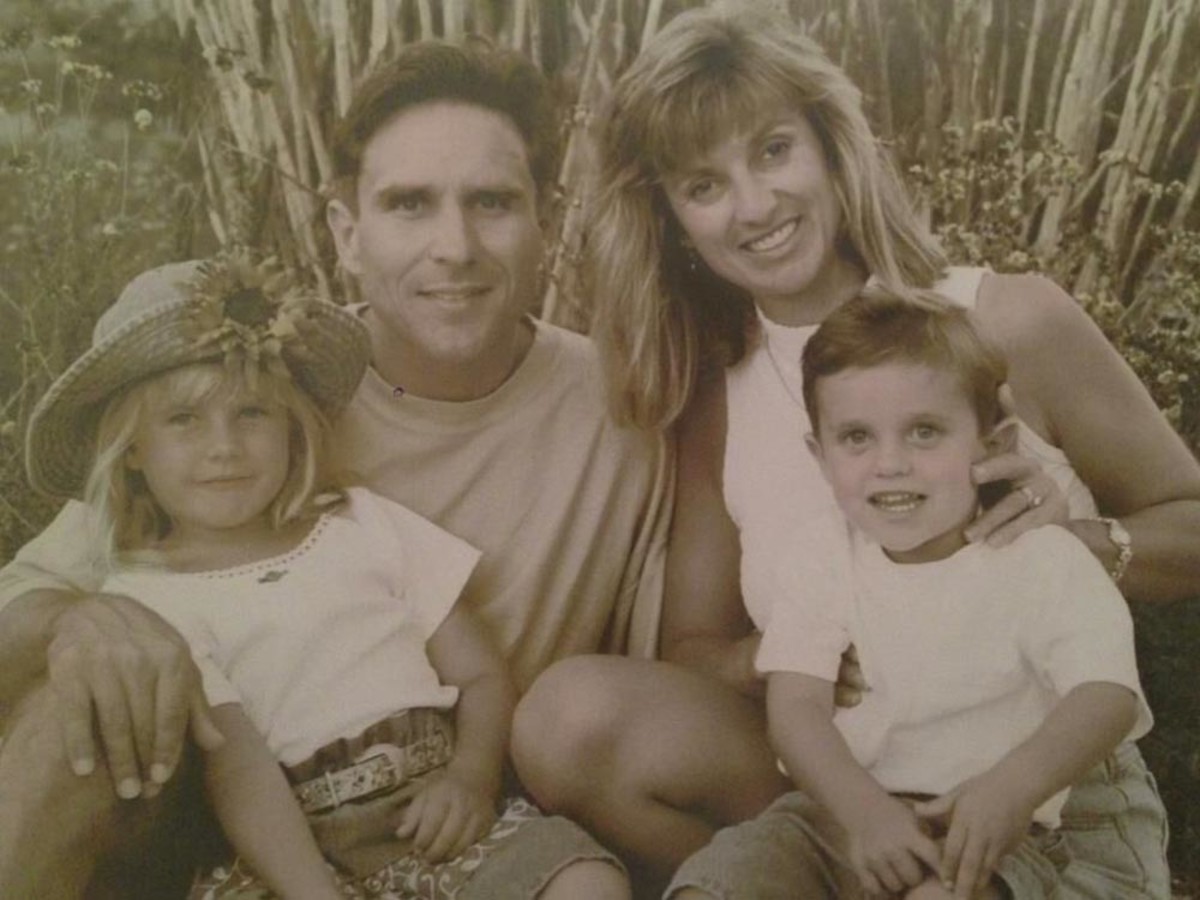 "When Michael was 18 months old, Don came home with a bike," laughs Andrea. "I was like, 'He's not even walking yet, are you kidding me?!' I should have known when the ultrasound said it was a boy and Don got a big smile on his face."
When Michael was just 5 years old, he competed at Perris Raceway, one of the oldest raceways in California, and won his first event.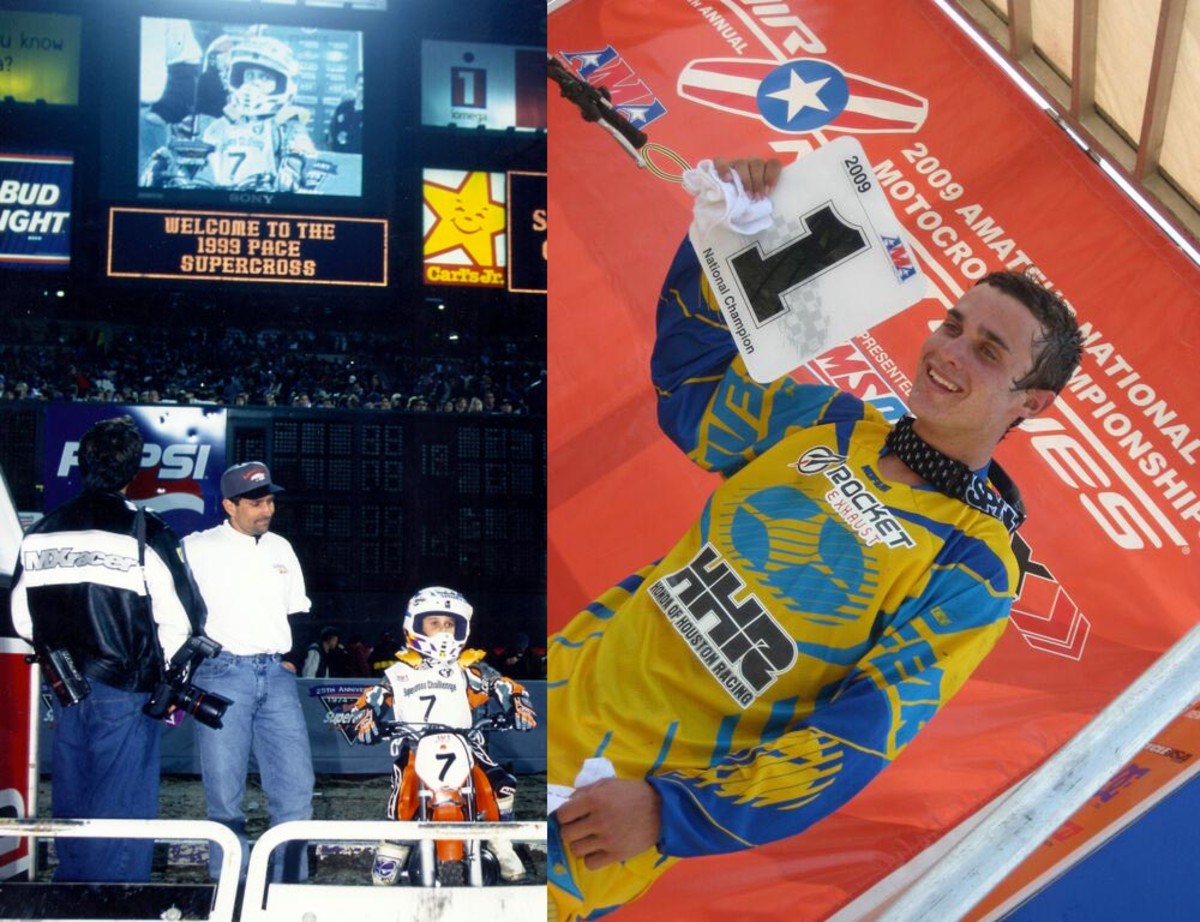 "In the car ride home, Michael fell asleep with the trophy in his arms," Andrea remembers. Five years later Michael began traveling the country to compete — and that's when the problems started.
Unlike more traditional after-school sports like baseball and hockey, motocross requires extensive travel. Andrea says her husband, daughter Ali and Michael were hitting the road to Florida, Tennessee, Texas, New Jersey and Oklahoma for amateur national races weekly, and her children's school began to penalize them for missing classroom time. By the time Michael was in fifth grade, Andrea was so agitated by the public-school system that she decided to use her extensive background in education to revolutionize how young extreme-sports athletes go to school.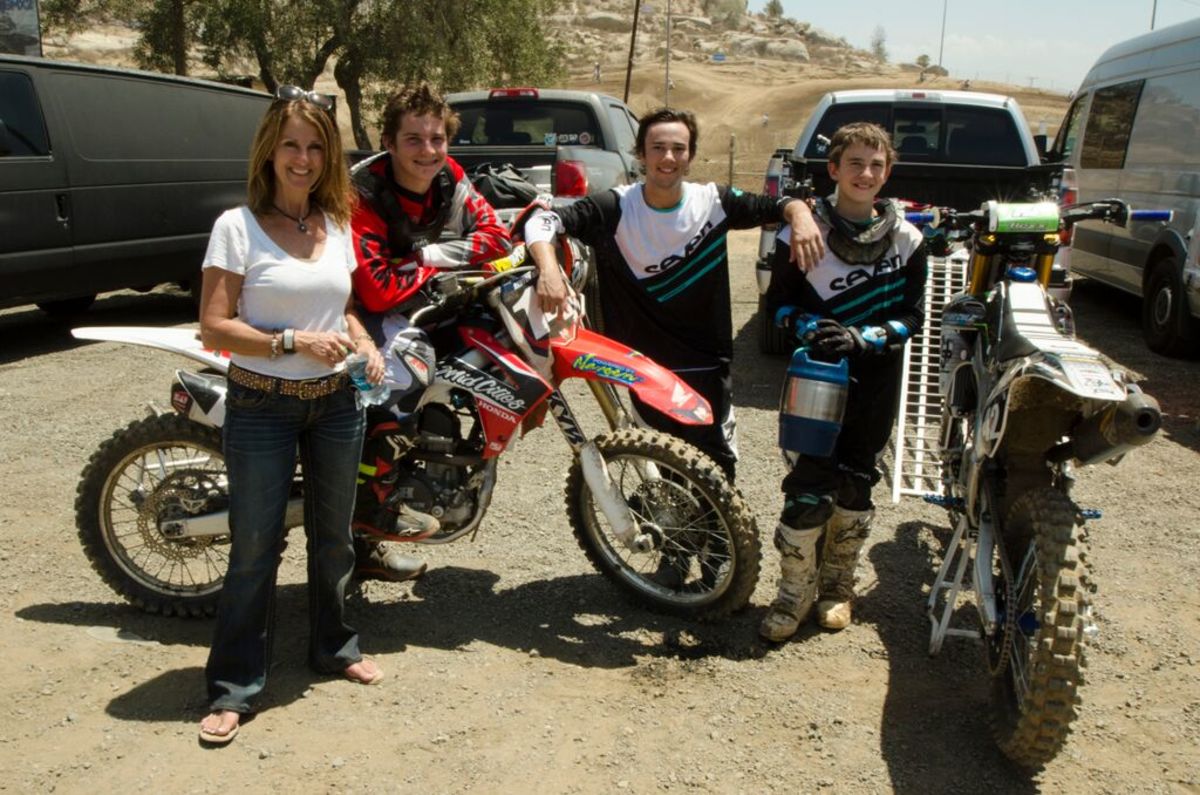 She founded the On Track distance-learning school to provide a structured alternative to public, charter and home-schooling programs. It's an online school where students can complete their workload at their own pace, logging in for three to four hours a day, and communicating with a staff of certified teachers via email, Skype or even text message.
And for amateur and professional motocross racers who have track practice and long days on the road to contend with, the built-in flexibility can be the difference between dropping out and earning a diploma.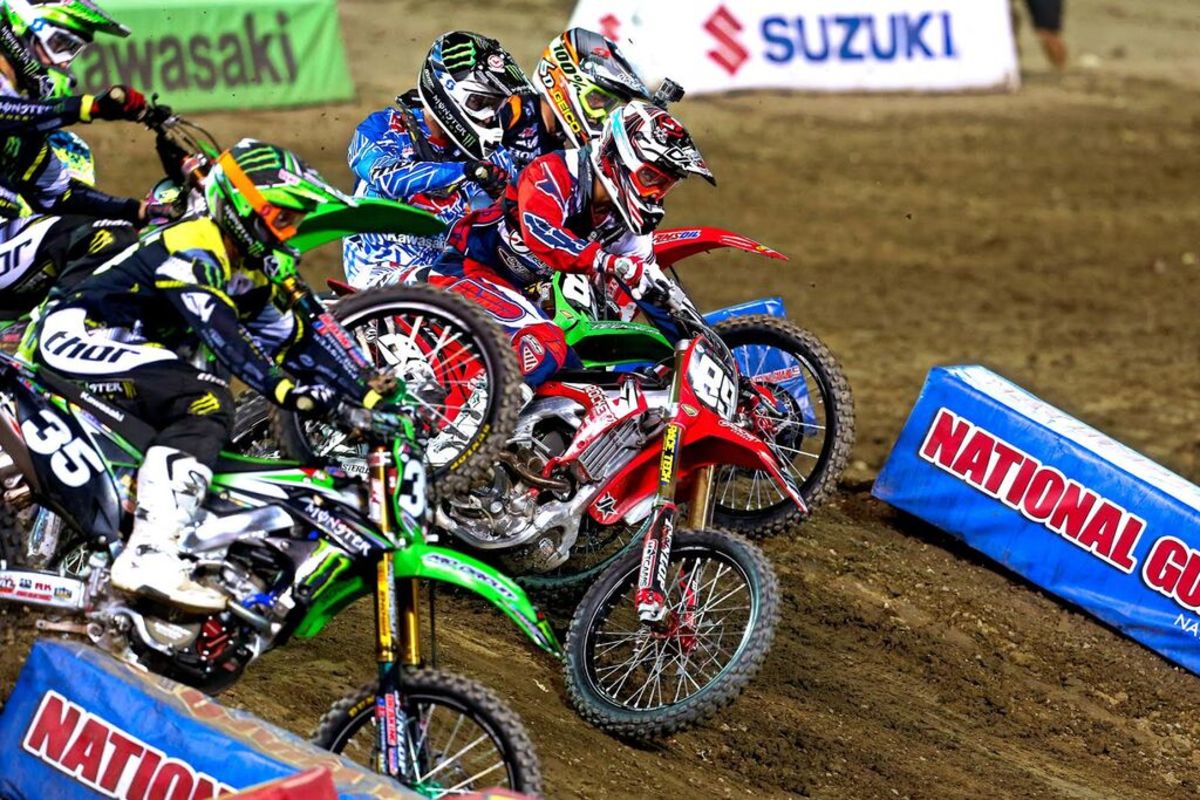 Together, Andrea and Don have worked hard to support Michael's amateur and professional racing career, and Michael understands their sacrifice. He's made his own, too.
"Don has to compete with the bigger exhaust-pipe companies, and Michael recognizes that and has stayed loyal to his dad," Andrea explains. "He knows how much has gone into his racing. It's not easy to be in business together and still be a family; we do the best we can."
Despite being a hugely talented racer, Michael has struggled to find backing. By the time he was 21 years old, he had been to 35 countries, splitting his pro racing career between Europe and the U.S.; he'd sustained injuries and had been knocked out of the game only to come back stronger each time. He'd found support, then lost it. While some of his peers went on to sign with major companies, he went back to paying stock prices for his bikes at dealerships — despite being a regular top-10 finisher for 250 supercross.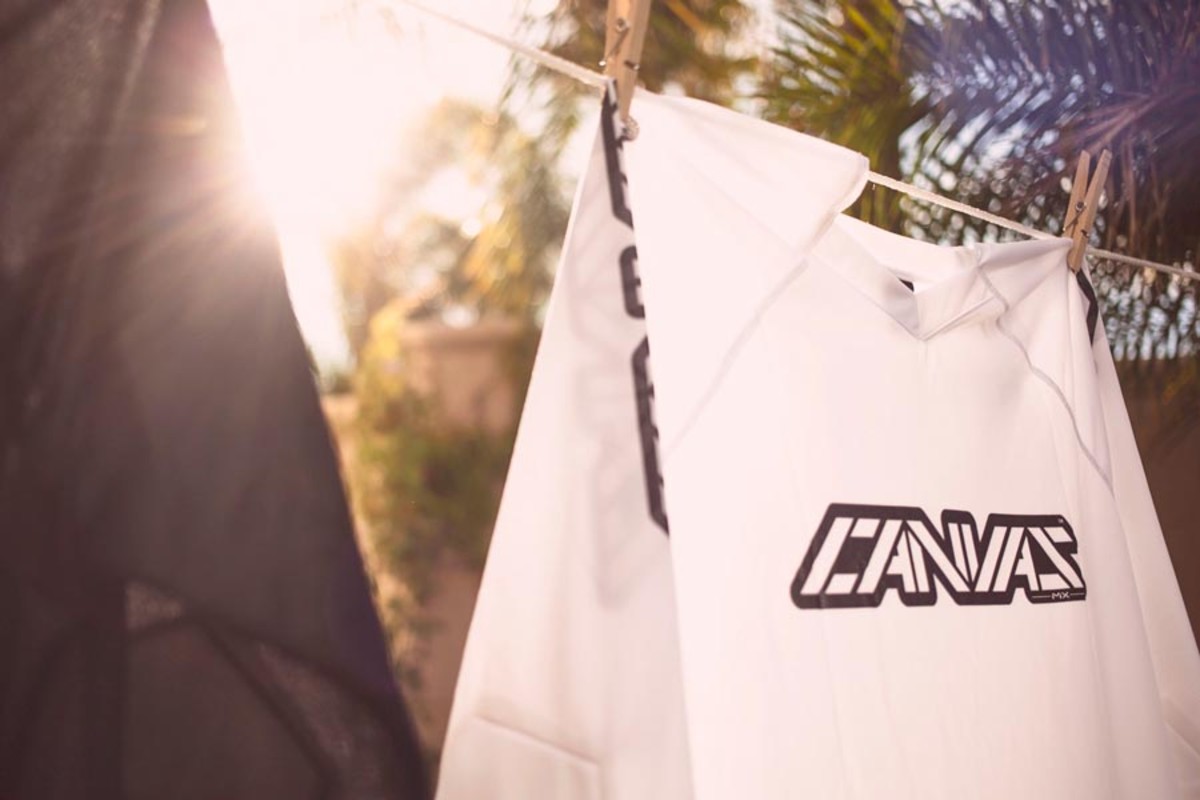 "Politics haven't always gone in my favor," says Michael. "It's been difficult to get myself to a place where I'm not only financially independent in this industry, but also making a living."
Part of the problem with sponsorship in the motocross industry is that the big-name companies control every bit of advertising space on traditional motocross gear, says Michael. Frustrated by the high cost of racing and limited sponsorship opportunities, Michael's light-bulb moment happened while watching NASCAR drivers jump out of their cars on TV.
Instead of a race suit with a single brand on it, the drivers were literally covered in logos from a variety of companies. A few thousand dollars for a 2-inch patch? Why couldn't motocross riders command the same control over their sponsorship opportunities?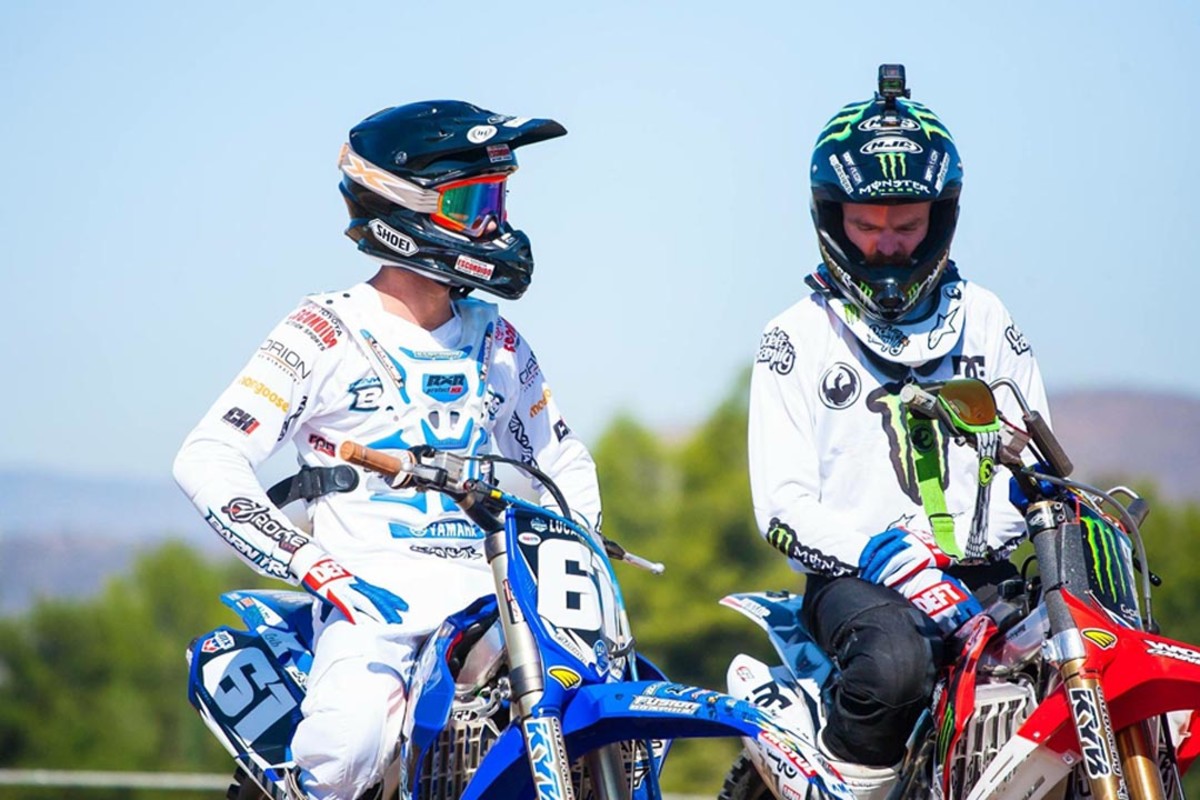 Michael sketched out a plan for an all-white motocross suit and helmet that could be completely personalized by the privateer rider. "I had the idea to make plain white gear that could be customized," explains Michael. "I could have someone sponsor me for a single weekend if I wanted. Say I have a race in San Diego: I could go to local companies and offer them advertising space on my gear."
With the help of his parents, Michael wrote up a business plan and launched his own company, Canvas MX, selling blank gear manufactured in Argentina for motocross racers who want to take sponsorship into their own hands. Custom logos can be heat transferred onto the shoulders and chest of jerseys, placed on the back of the leg or even the helmet, or dyed into the fabric itself. It's something no other gear company is offering to the public, but Michael isn't trying to compete with the market as a whole; he simply wants to offer riders the opportunity to work with outside sponsors and even smaller independent brands.
"It's not just motocross racers who can use this gear," he continues. "It's also for the weekend warrior or the guy who wants to go out there and look different from the average Joe."
The Leibs' business ideas are changing the way the motocross industry works, but they aren't out of the woods yet. With the help of his family, Michael is still trying to pay his own way in the professional circuit. He's been invited to race the Motocross of Nationals on Sept. 26-27 in Ernée, France, a track he podiumed at during his Grand Prix days. The Leibs want to send Michael to Racing Team Puerto Rico at the "Olympics of Motocross" and are currently funding his travel expenses with a GoFundMe campaign. To contribute, visit gofundme.com/beleibmxofnations.
More from GrindTV
Why going slow, not fast, on your mountain bike makes you a better rider
New surfboard device can stop shark attacks
Finding your route at the rock gym
For access to exclusive gear videos, celebrity interviews, and more, subscribe on YouTube!