Surfers have a relationship with their cars like no other. Think back to the era of the Woody's and how it further emphasized the "cool" when one of them had a board on top.
RELATED: VW unveils the electric AWD version of their iconic surf van
That feeling, while it's altered a bit over the years, is still prevalent today amongst us water-riding folks. And if you're a purveyor of rad things, then you've probably heard of or seen an ongoing project called Rad Surfboards with Rad Cars. If you haven't heard of it, well then let this be your introduction to one of the raddest art/surf/car projects to ever exist.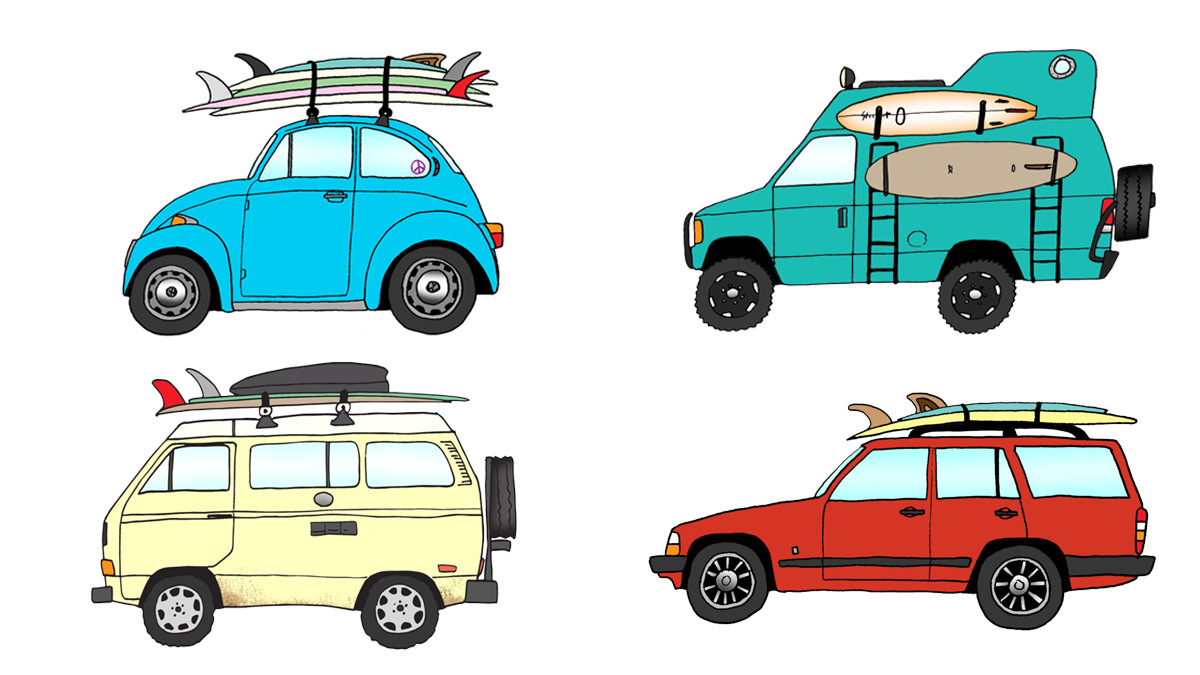 Rad Cars with Rad Surfboards is the brainchild of artist/surfer Kevin Butler. He's been doing it for many, many years now and has drawn more than 400 Rad Cars with Rad Surfboards — and we lose ourself anytime in them scrolling on his Instagram or his website.
We caught up with Butler to get some insight into his process and what the project is all about.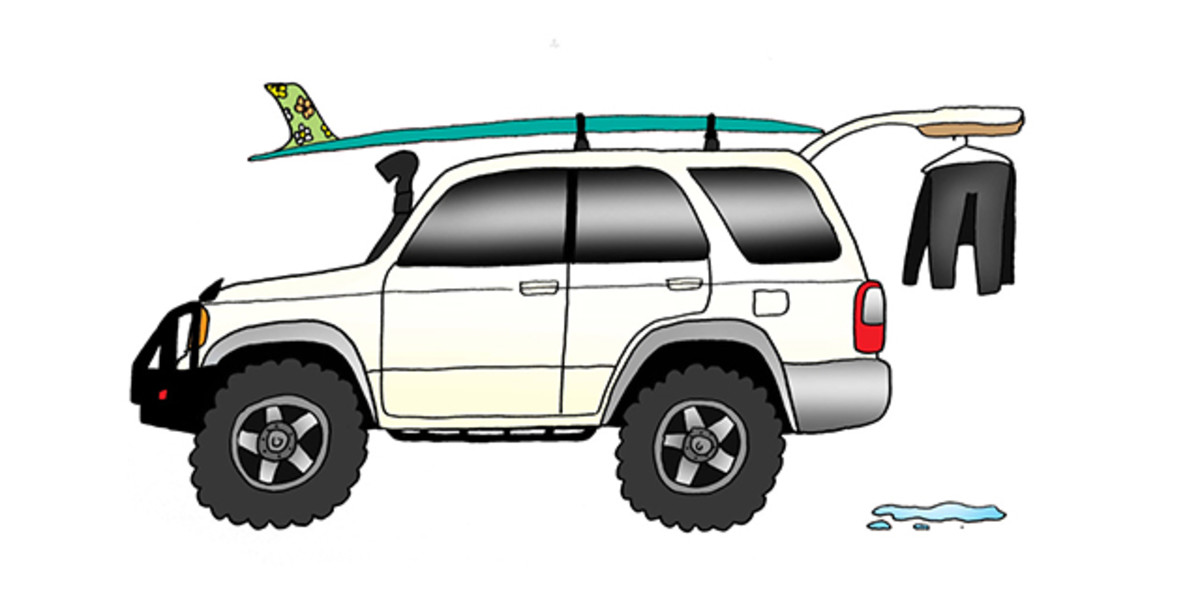 Who are you, where are you from, what do you do, etc?
My name is Kevin Butler. Husband to Scarlett, dad to Ozzie, best friend to Betty the dog. I'm originally from Santa Cruz California, currently living in Venice Beach. I draw cars with surfboards on them.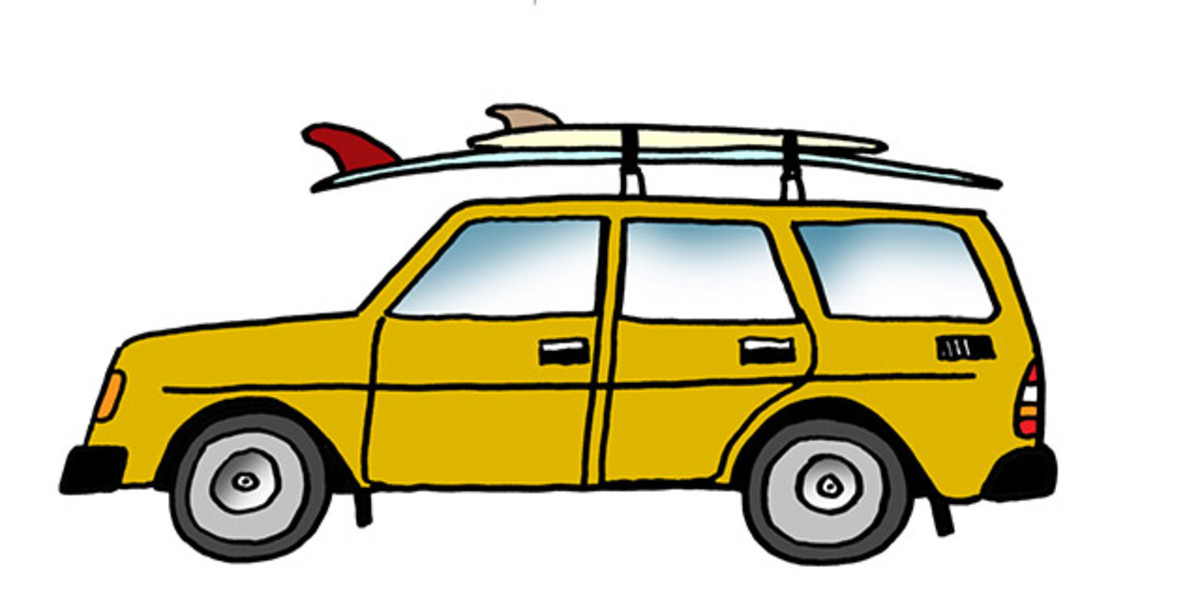 How did the concept come about?
I drew my rad car — a mustard yellow 1982 Volvo wagon, with my prized T. Reynolds log on top. Then I drew my friend's classic Landcrusier as a gift. Then I drew a few of the cars my family had growing up. Then it just kept on going. Next thing I knew I had done 100.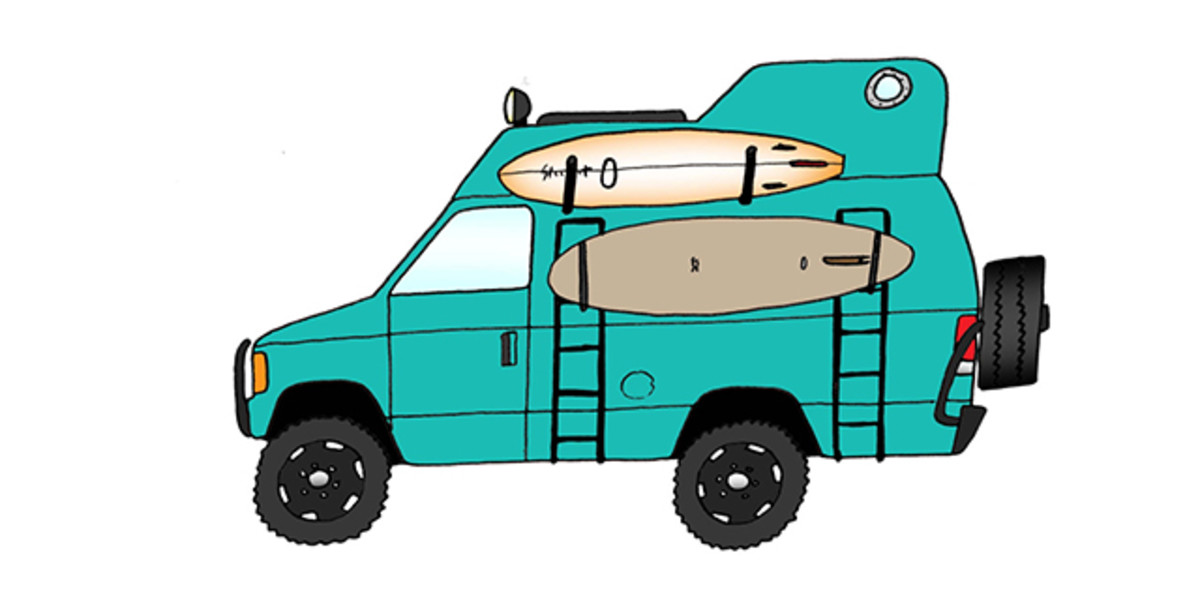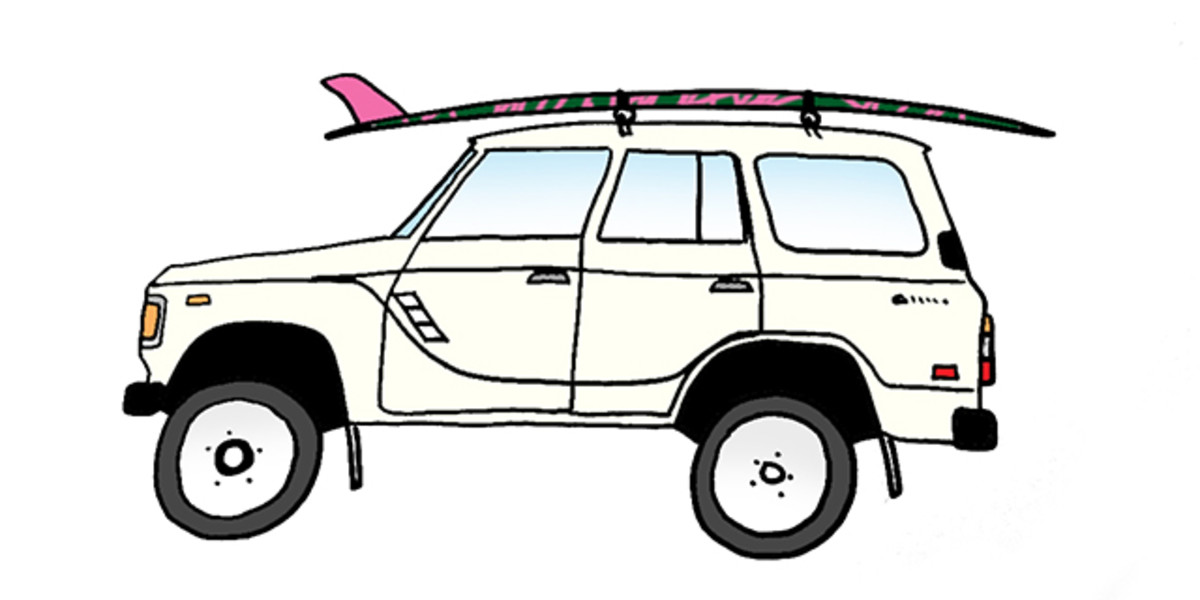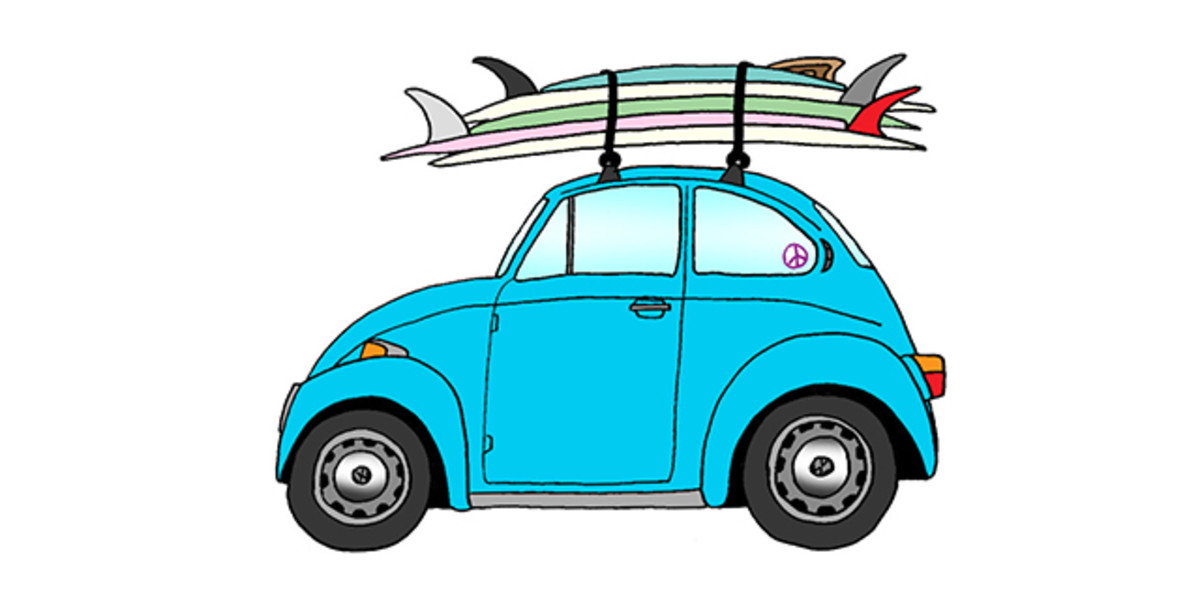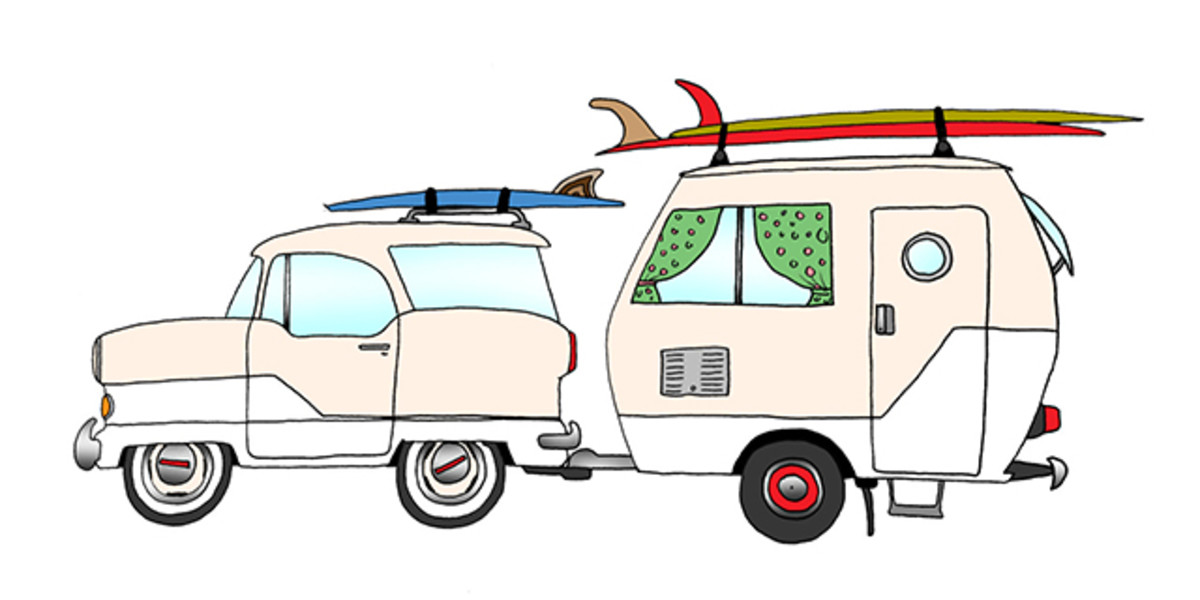 What is Rad Cars with Rad Surfboards all about?
It's a combination of the two things I love most. But if you go a little deeper, it's really about optimism. About happiness. About the emotional connection we have to these objects. The things that get us from A-to-B and the things that we slide around on. Cars and surfboards are things people enjoy collecting, looking at, dreaming about and needing to be out in/on. Including me.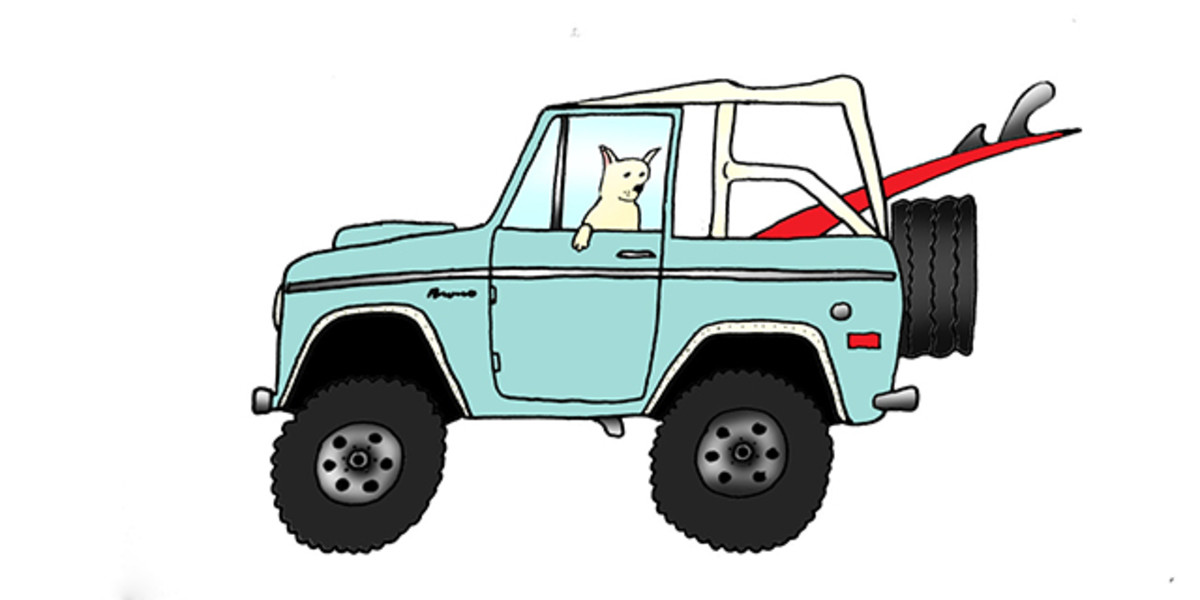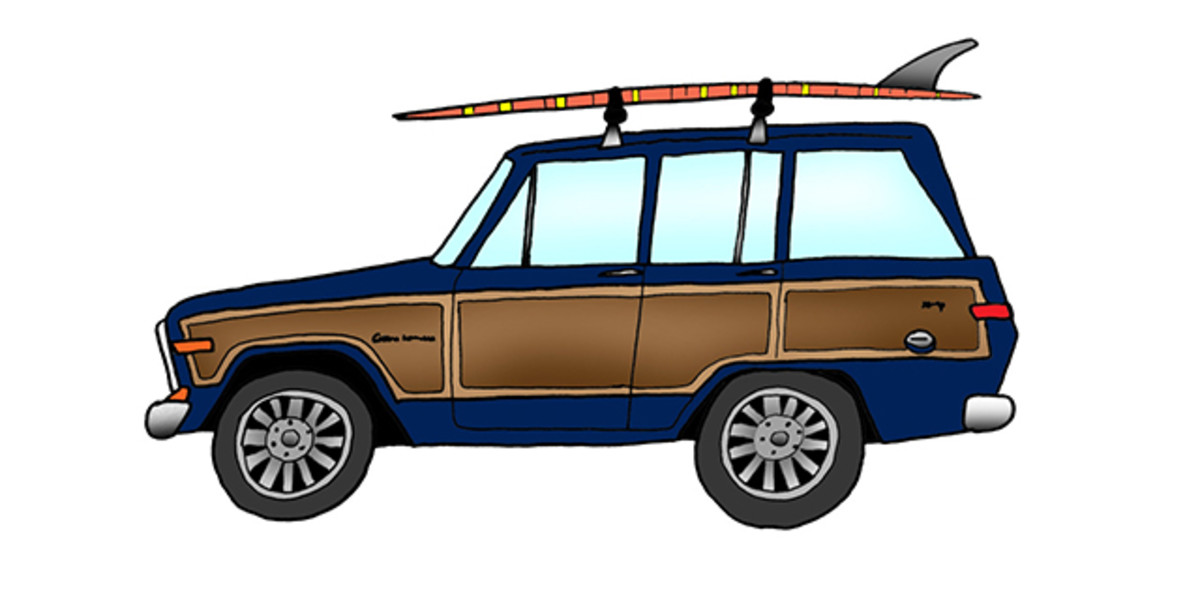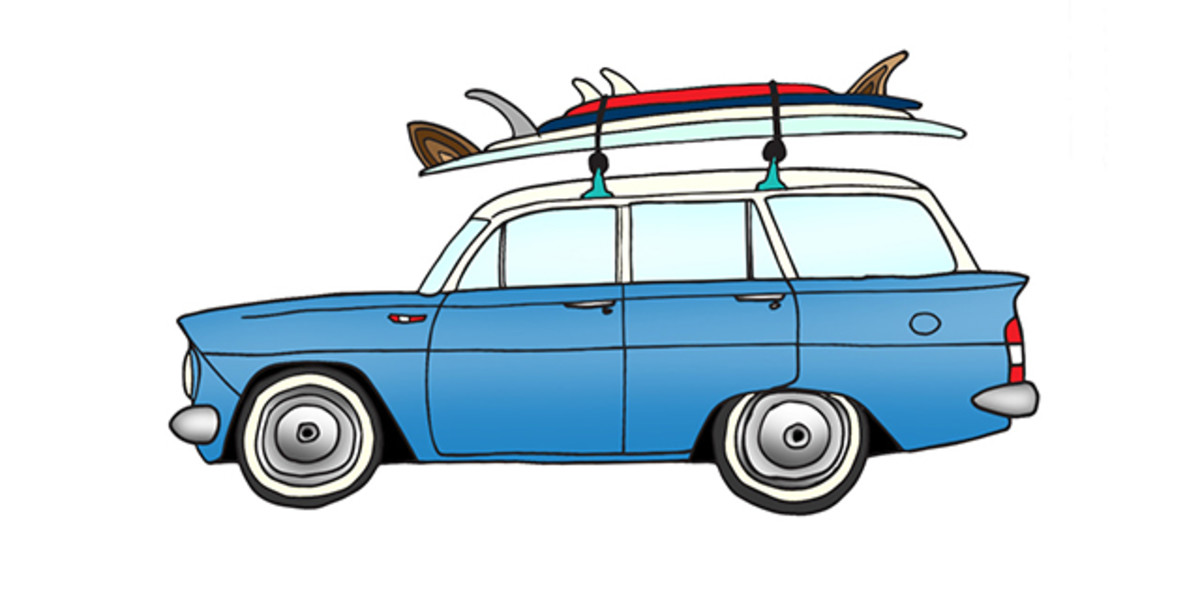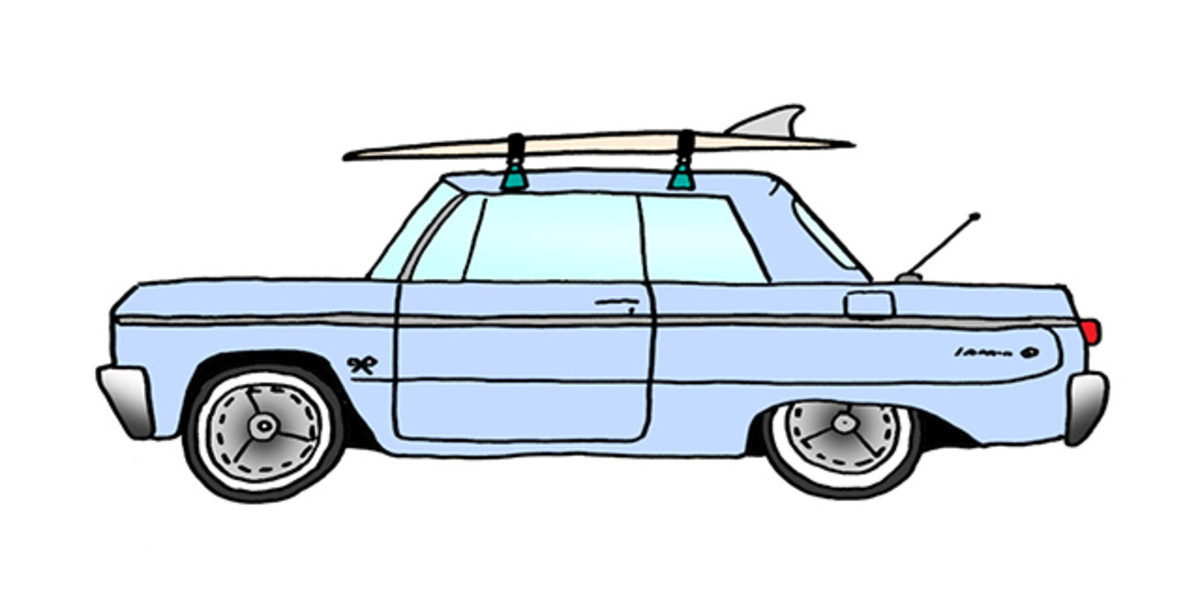 How has the project evolved over the years?
I think in the early days I was looking for rad cards to draw. These days they find me. I get tagged on Instagram a lot. I get lots of emails and spend most of my time addressing commissions and doing projects for brands. I don't have as much time to blue sky it. But it hasn't gotten any less fun for me.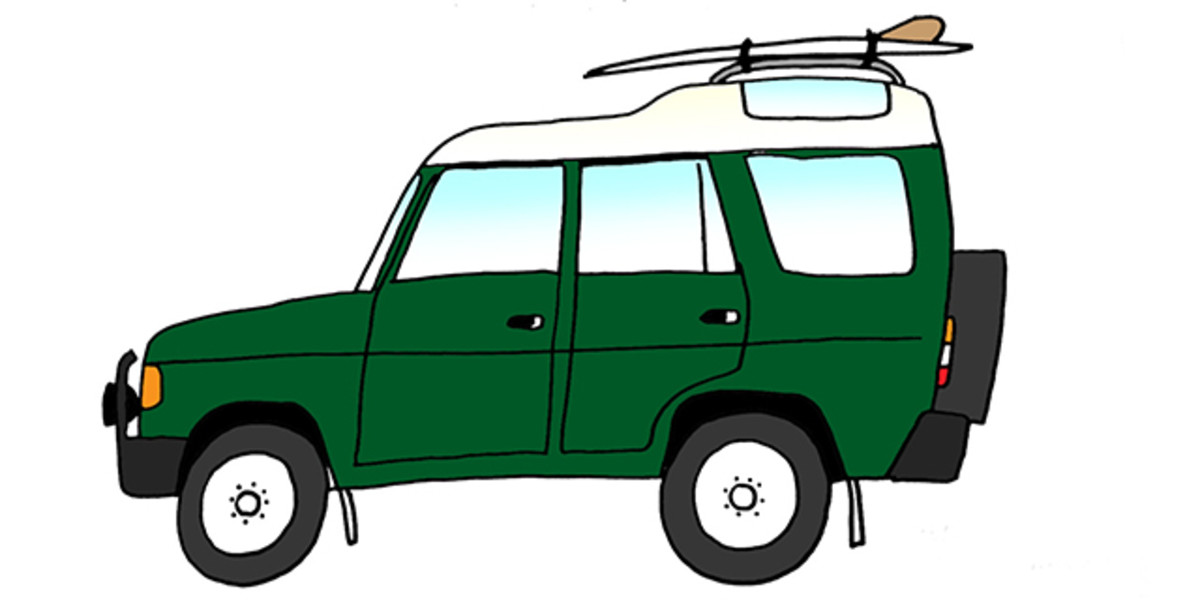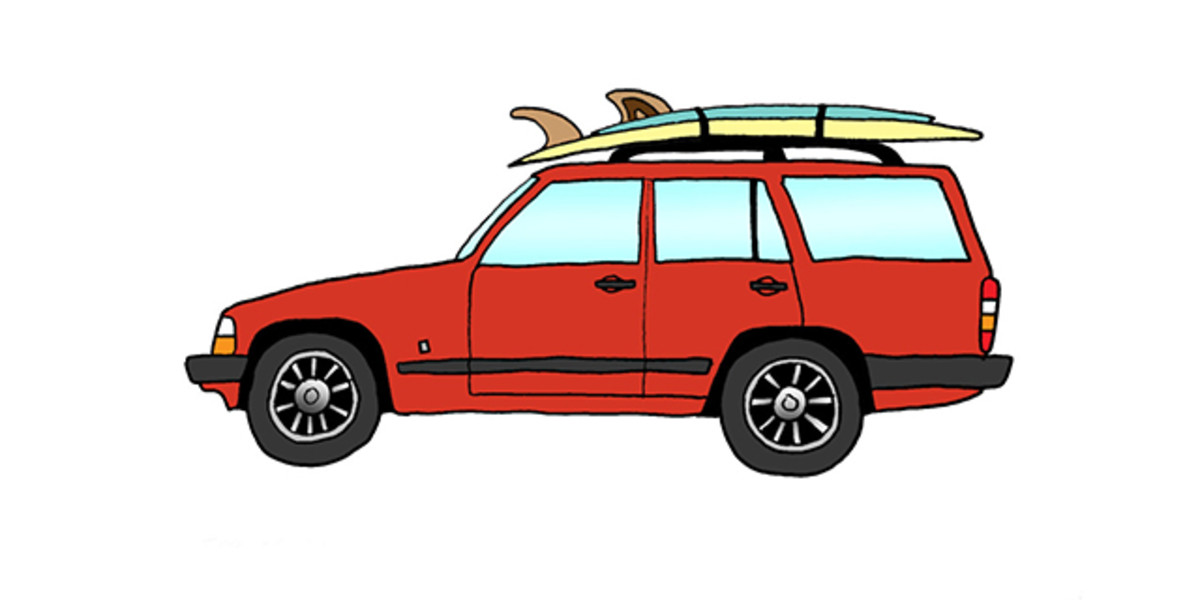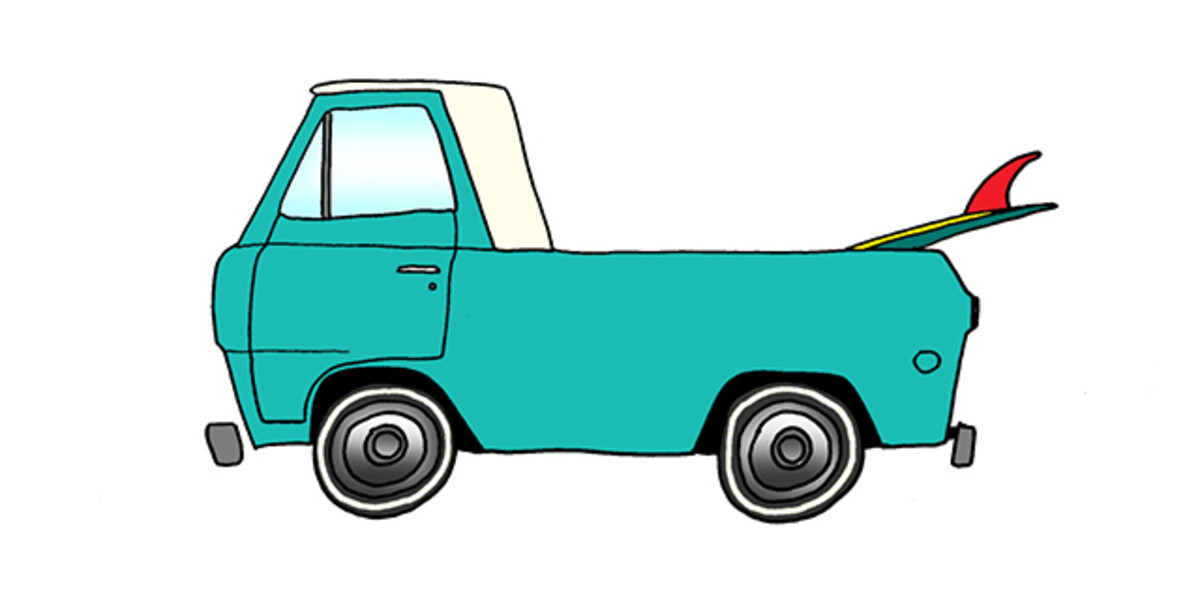 Do you go out searching for the cars? How does that process work?
I definitely snap pics of things i see out on the street. But these days a lot of them come to me via instagram Das. tags and email. No shortage of rad cars to draw these days.
You have a book and do lots of prints, what other mediums does the project encompass?
I also did a coloring book and have done a few tee shirts. I'll do an occasional screen printed poster. I occasionally partner with brands to make one-off items like this big collaboration with Herschel Supply. We made a bunch of bags.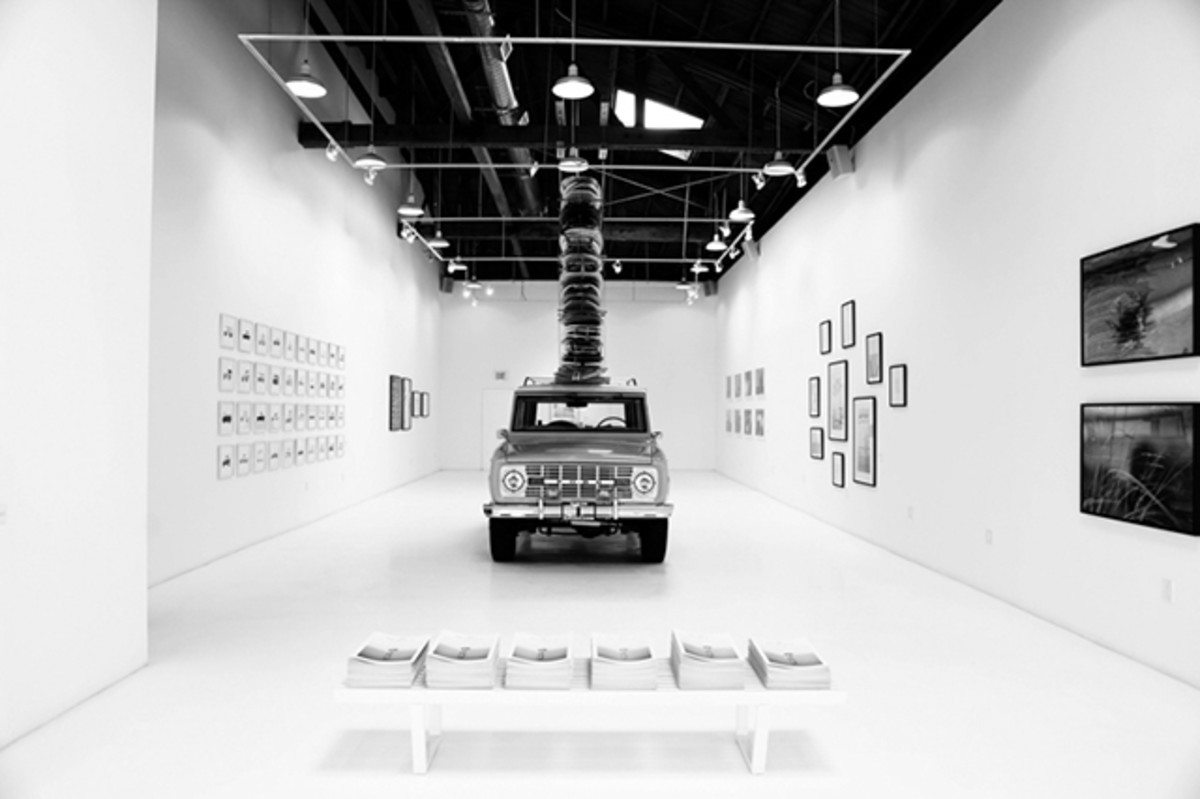 I did a few tees with the Parks Project where the profits went toward the National Parks. I made some pins with Design Kids. I am currently working on a cola with CandyLabs where we are going to make a physical Rad Car toy. I am very selective with who I work with because this is really just a passion project for me.
You've stacked a bunch of boards on cars in the past and done murals, what have those happenings been like?
So fun. Those are really the best part of this. The joy Rad Car events bring people is great. I have so many amazing conversations. People tell me about the car they owned way back when. Describe the car their dad loved. Or how he always had an old G&S on the roof of his '72 Pontiac. It really re-lights the stoke for me to hear people's stories.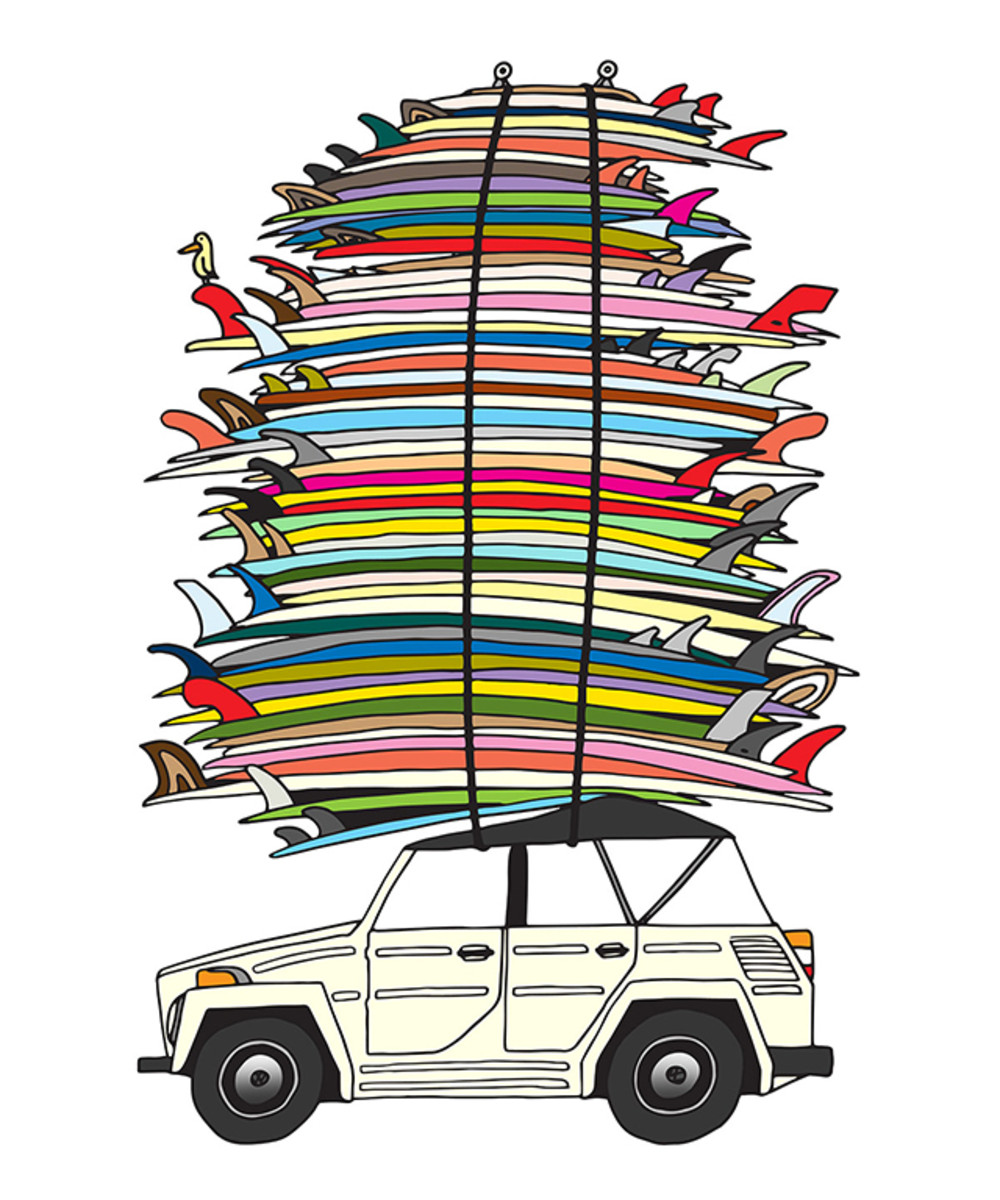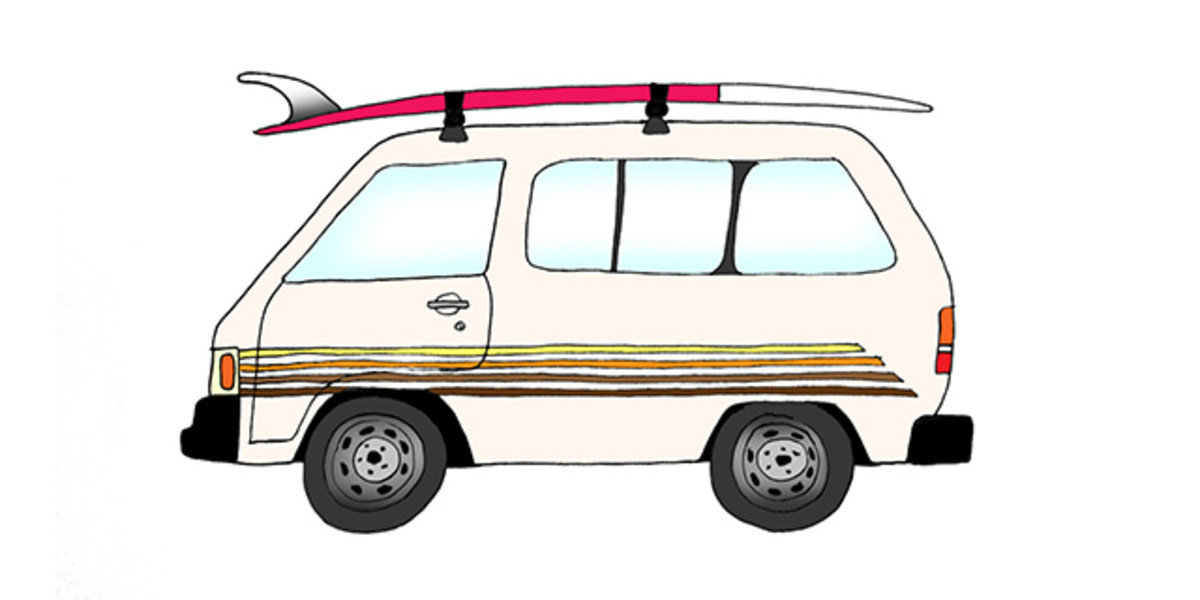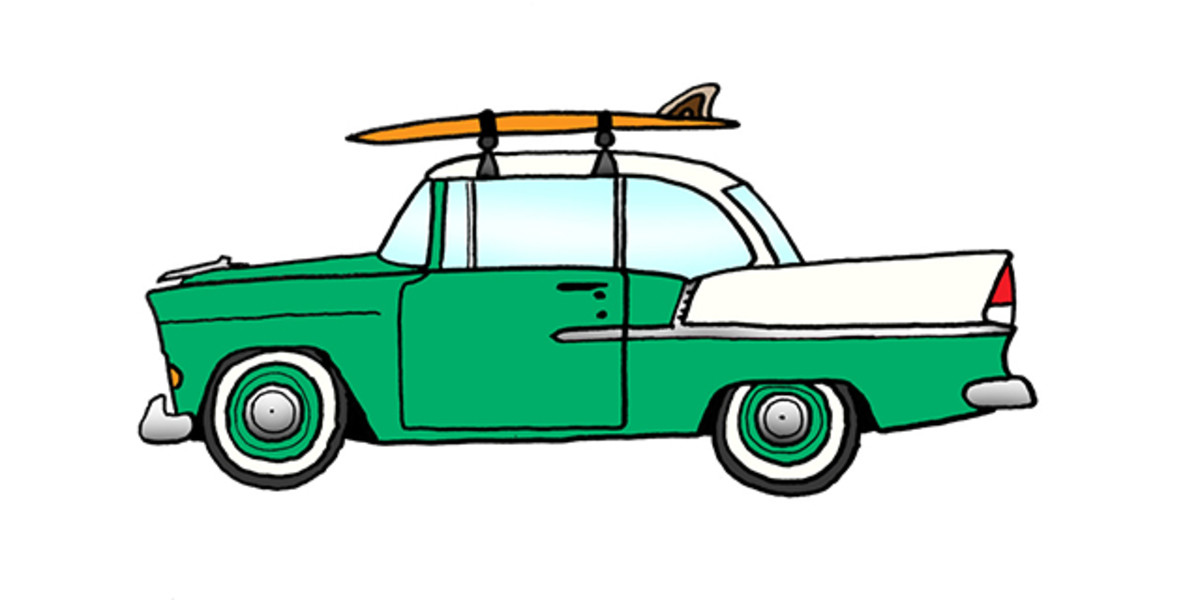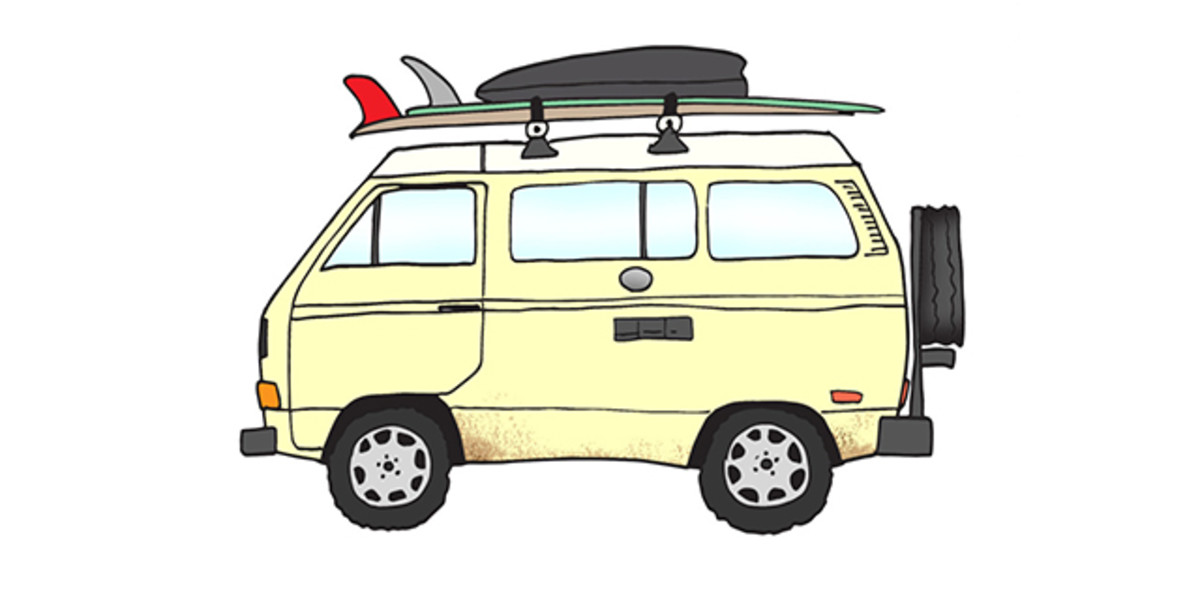 What's your ultimate Rad Car/Rad Surfboard combo?
I can't answer that — there are so many different ways to go. I mean it's pretty hard to beat a Synchro Westfalia with a vintage log and a keel fin fish on the roof.
Are there more plans for the project in the future?
Always! I have so many things I want to do, but it's really just a matter of time.
Anything else you'd like to mention about Rad Cars with Rad Surfboards?
A quick message to all the companies out there: Please pay for art instead of "borrowing" it.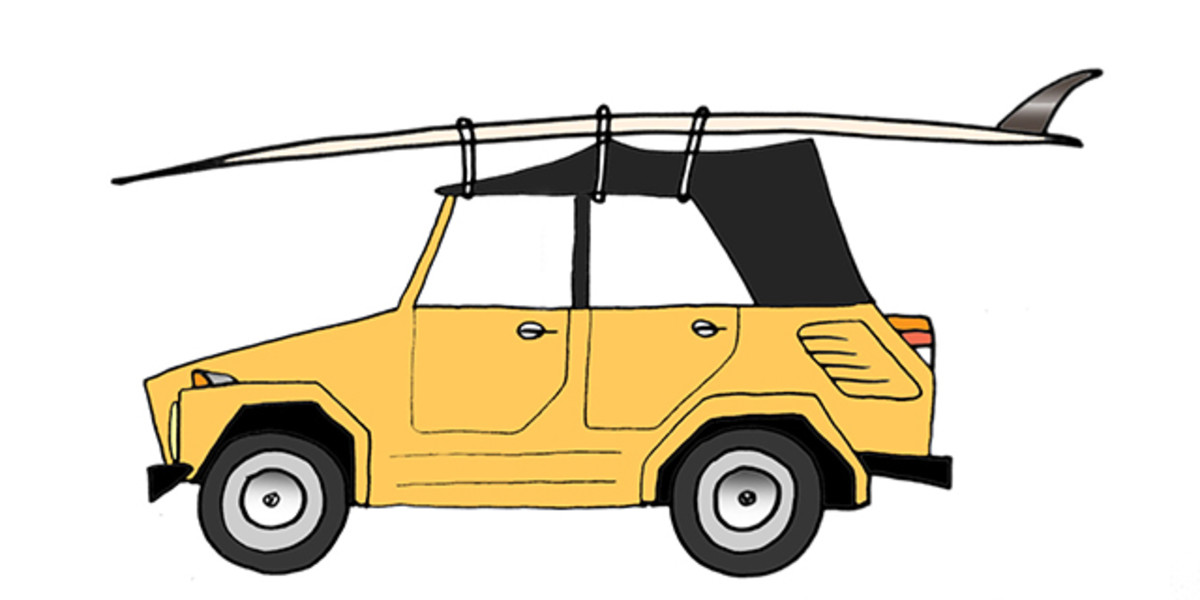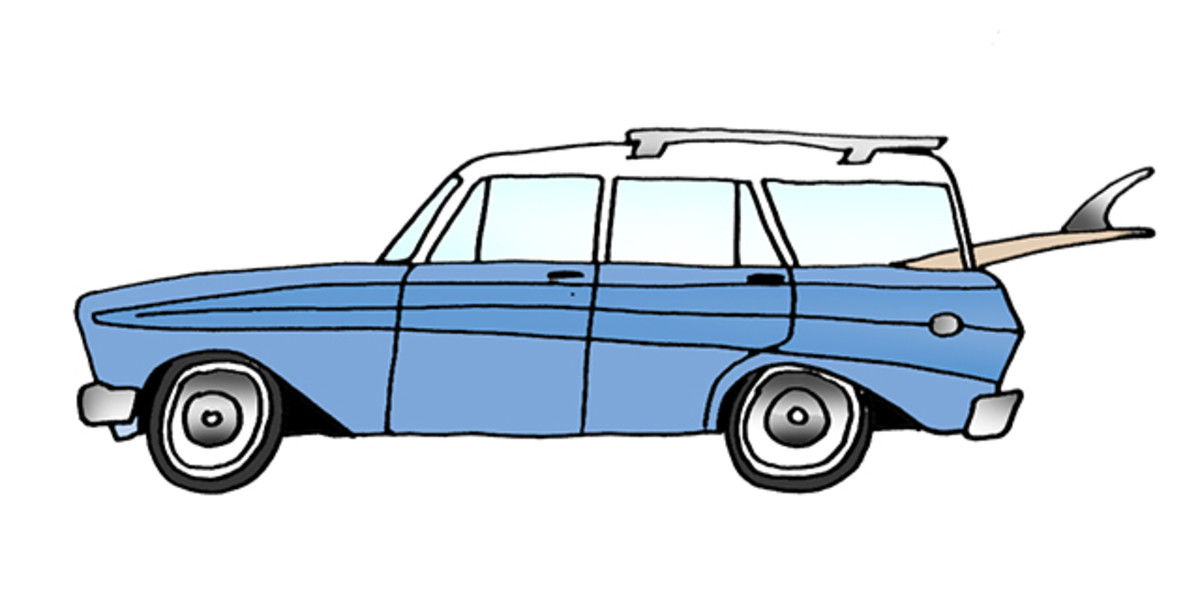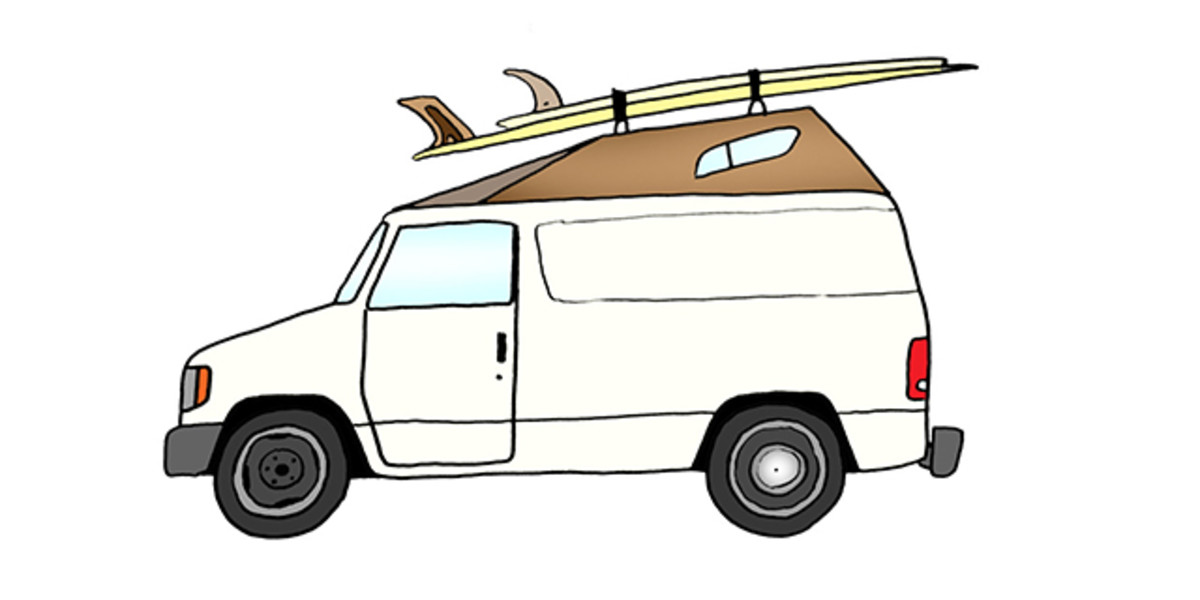 You can see more Rad Cars with Rad Surfboards on the website and on Instagram @Kbut or #RadCarsWithRadSurfboards and on Facebook.
For access to exclusive gear videos, celebrity interviews, and more, subscribe on YouTube!