Kris Machnick started climbing at age 64 and has never looked back. Now at the age of 80, Machnick has blended her love for climbing and inspiring others with her mission of raising funds and awareness of neurodegenerative diseases.
Machnick was born in Norway in 1939. The oldest of six, she grew up in the town of Kristiansund, which was badly damaged and nearly destroyed during WWII. At age 20, she moved to the U.S. seeking opportunity. She received her MBA, started a family and worked in high-level finance in Silicon Valley, as the Director of Finance for the City and the Public Utilities in Santa Clara.
When she retired at age 62, she became interested in getting a Ph.D. in cultural anthropology.
She went to UC Santa Cruz to pursue this dream, but she found the professors were not interested in a thesis dealing with aging. She decided to take a break from academics and left for a three-week stint in Cuba, which became a formative experience for her, exposing her to technical climbing.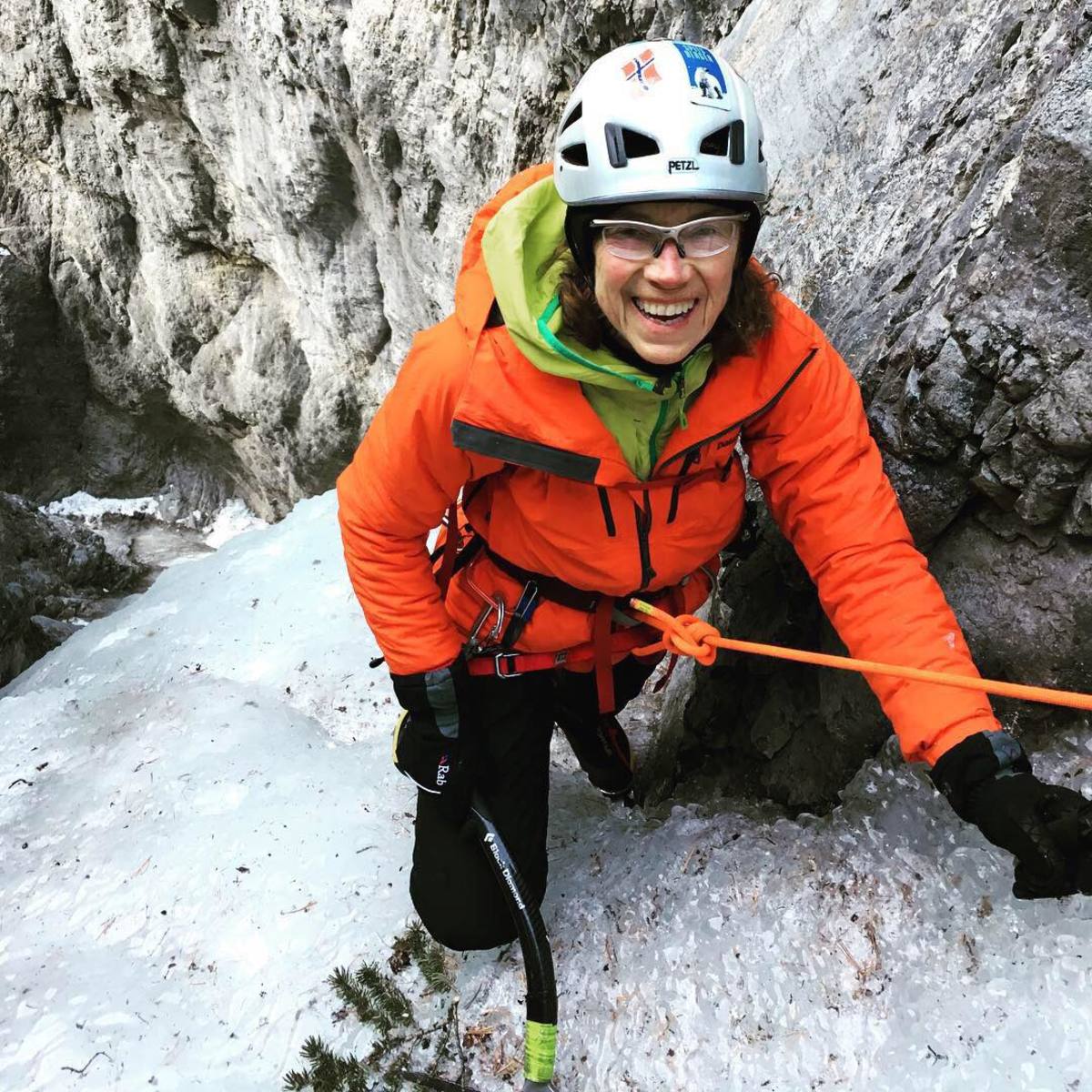 "While in Cuba, I met several local and American climbers. This experience was a catalyst for my interest in technical climbing," Machnick tells ASN. "Upon my return to California, I was fortunate to be referred to a world-class mountain alpinist and guide living in Santa Cruz."
Machnick's first ice climb was a glacier in France in Chamonix called Mer De Glace. From there she was hooked and has climbed all over in various countries. Now 16 years later, Machnick – who is possibly the coolest octogenarian on the planet – is not only still climbing but climbing with a purpose.
As Machnick gets older, she has witnessed the debilitating effects of neurodegenerative diseases like Parkinson's and Alzheimer's.
"In the spring of 2017 two of my friends and my granddaughter's other grandmother died. Two died from Alzheimer's and the third from Lewy body dementia," says Machnick. "In February 2012 my oldest brother died from Parkinson's and now my youngest sister has been diagnosed with Parkinson's disease. I am very motivated to fund research that can identify preventive measures and find a cure."
In her 79th year, she decided to do something to help, and thus, the "8 for 80 Project" was born. With the goal of raising $100,000 for Parkinson's and Alzheimer's disease research, Machnick climbed eight major ice and rock routes in different mountain ranges. The trips were self-funded with 100% of the funds raised going to the research organizations.
The "8 for 80 Project" was designed to accomplish three things: For starters, for Machnick to climb and enjoy herself by celebrating her own life. Another objective for the project was to "inspire people at any age to take action for their own lives by creating their own initiative for mental and physical fitness," as Machnick says. Lastly, to raise money and awareness of neurodegenerative diseases.
"8 for 80" took Machnick to various locations in three different countries – Canada, Norway, and the United States. She did world-class climbs like the Bridalveil Falls – a 5-pitch, WI5, 244 vertical meter climb in the Keystone Canyon, in Valdez, Alaska. And all of these climbs were lead by renowned female guides including Sarah Hueniken and Emilie Drinkwater.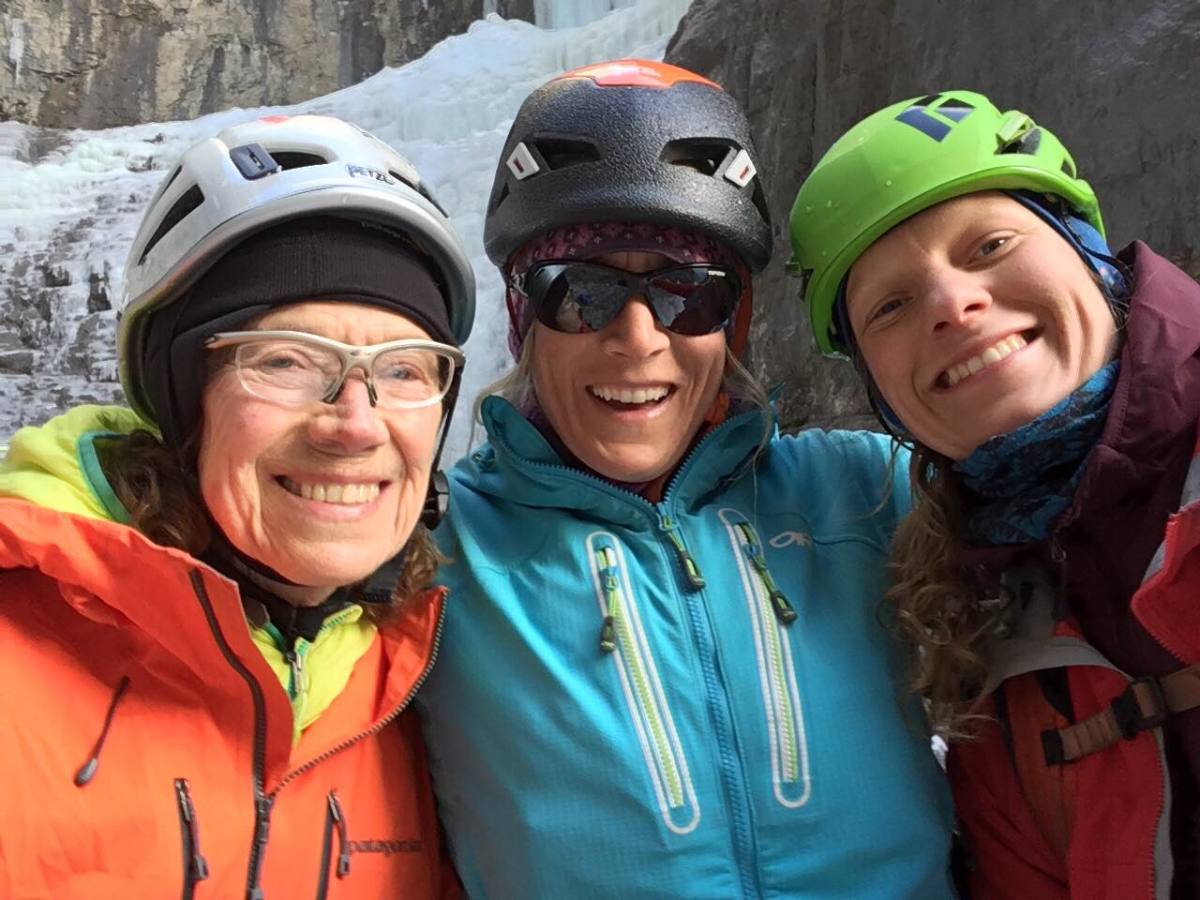 Machnick plans to carry on her purposeful climbing this coming year with another project called "8 for 80 Encore" to continue to raise awareness and money for Parkinson's and Alzheimer's, continue to celebrate her life and inspire others to learn new things that can generate joy and accomplishment.
"I personally have big plans for the next 10 years," says Machnick.
Follow Kris Machnick's journey.
For access to exclusive gear videos, celebrity interviews, and more, subscribe on YouTube!