By the time Victoria Burgess reached Key West, she could hardly stand. The 34-year-old South Florida-based paddleboarder had spent the past 27 hours 48 minutes on a SUP, paddling from Havana Cuba, to Key West, FL. And now she was exhausted.
"When I landed on the beach, I was so wobbly," she says. But in completing the daunting 115-mile voyage, Burgess became the first woman to do so on a stand-up paddleboard—and set a world record in speed.
When Burgess pushed off in Havana on June 27, she knew she was taking a risk. She was crossing the Florida Straits, a dangerous section of water known for its jellyfish, storms, and sharks. And the journey quickly lived up to expectations.
Three hours after sunset on Burgess' first day on the water, a storm hit. The rough seas tossed her back and forth in the darkness. And with heavy cloud cover, she had to make her way by the light of glow-sticks, unable to see otherwise. Before setting off, "I downloaded all of these podcasts, thinking I was going to learn some stuff—but there was no way," says Burgess, who'd previously competed in the 2016 and 2017 SUP and Paddleboard Championship. "I had to focus on where my board was and the waves, so the whole time I was looking down."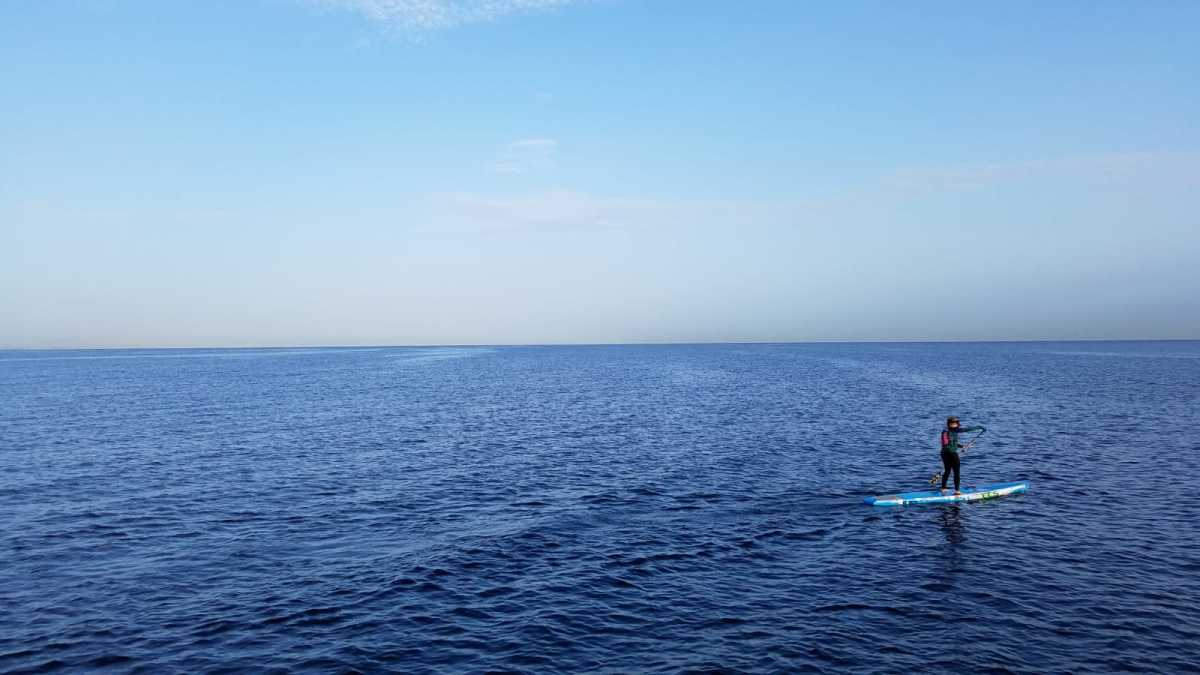 The storm ended after two hours. But the water stayed rough for the remaining 20 hours of the journey, leaving her only a few moments of easy paddling. Burgess spent months preparing for trials such as these. While holding down a full-time job as a fire inspector, she managed to train for multiple hours a day, doing yoga or CrossFit on her lunch hour and paddling for a few hours before dark after work. On the weekends, she paddled for long increments to boost her endurance. Moreover, she honed her navigation skills and studied the Gulf Stream, mapping out its dangerous eddies and finding routes to avoid them.
A big part of her preparation, she tells me, was assessing which foods to eat to keep her energy up. She realized that she performed better with full meals than with energy gels or bars. "I'm a physical kind of eater," she explains. "I need to actually eat or I feel like I'm not full."
"I couldn't think of anything else because of how rough the water was."
So, every hour of her journey from Cuba, she ate a PB&J or pasta with Alfredo sauce, along with other heavy foods, taking no more than two minutes to scarf down the provisions before paddling again. Then, once halfway to Key West, she began eating sugary snacks every 30 minutes to keep her brain alert. The fiber in fresh fruit, she discovered during training, gave her cramps, so she instead relied on Oreos and occasional swigs of Coke to curb exhaustion.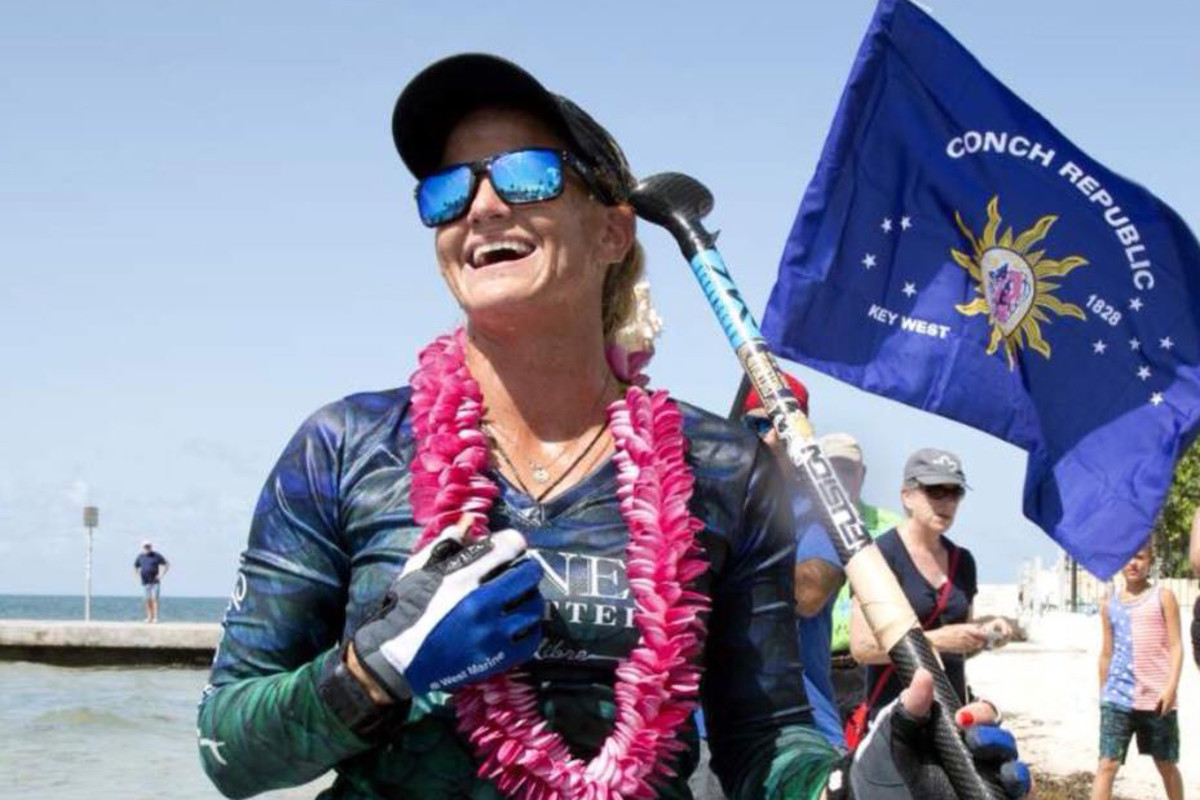 The mental fatigue of the nearly 30-hour paddle was perhaps more trying than the physical. She had a support boat trailing her, in case of emergency, and, during the night, whenever the crew took sleep shifts, she kept herself awake by counting how many minutes of darkness were left. And whenever she felt like giving up, she thought of the cookies she'd get to eat if she endured another half hour. "I couldn't think of anything else because of how rough the water was," she says.
When Burgess arrived on the shores of Key West on June 28 at 11:02 a.m., she not only became the first woman to make the crossing on a SUP, but also the fastest person to have done it, period, beating the men's Guinness World Record, set in 2013 by Ben Friberg, the first and only man to make the journey so far.
She bested him by 12 minutes. Swollen toes aside, she had a lot to celebrate.
For access to exclusive gear videos, celebrity interviews, and more, subscribe on YouTube!