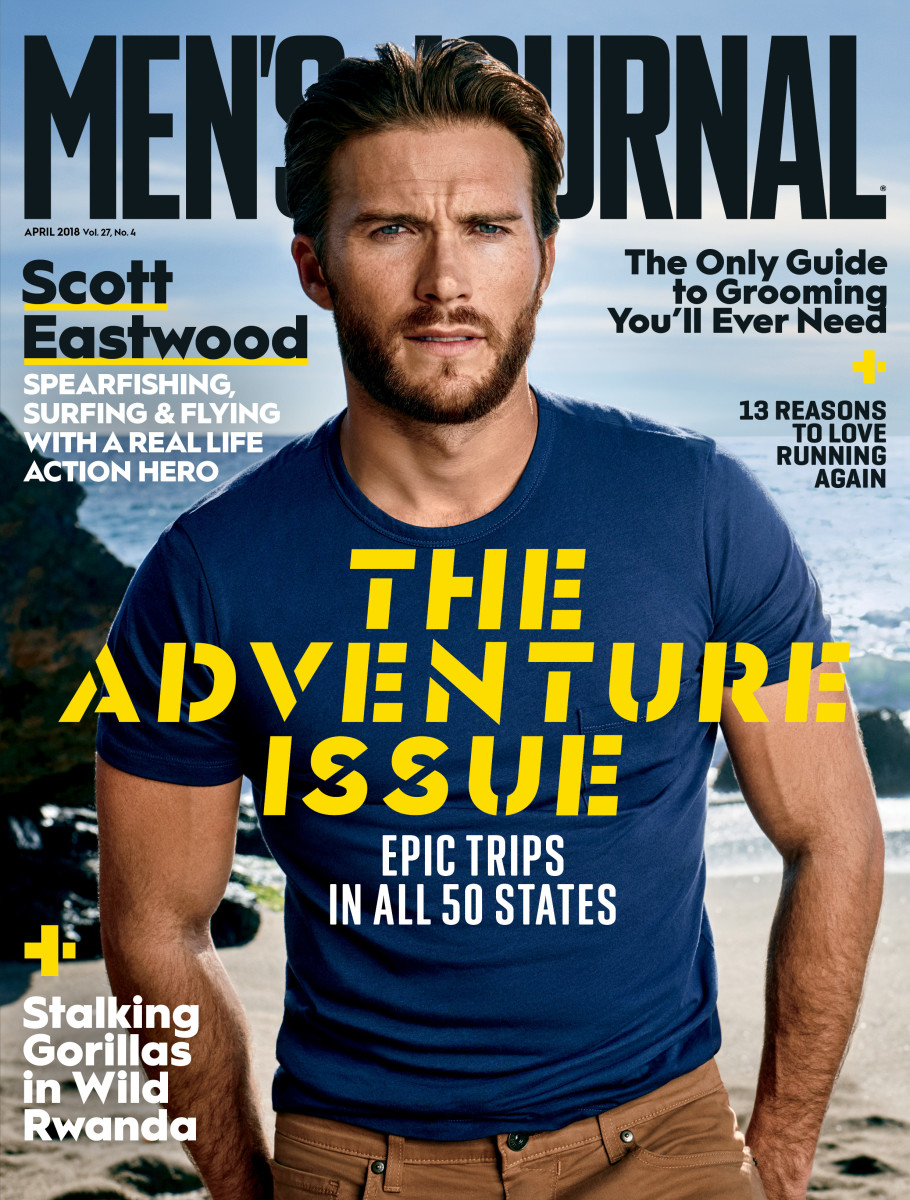 The April issue of Men's Journal is packed full of adventures that you can go on this year—in fact, there's one in every state.
In the United States of Adventure package, we spotlight the coolest things you can do from coast to coast. There's stalking the saltwater flats in Charleston, SC, touring the sand dunes of Oklahoma's mini desert on a 4×4, pedaling a 25-mile single track loop in Michigan, and more—quite literally something for everyone. If you're after a culinary adventure, our food section includes authentic (and insanely spicy) Sichuan recipes—plus all the tools you'll need to make them. And if you're looking for a wild adventure a bit more far afield, there's a guide to going gorilla trekking in Rwanda.
Our cover guy, actor Scott Eastwood, knows a thing or two about adventure. The Pacific Rim: Uprising star lives like a real-life action hero, and contributing editor Josh Eells spent the day spearfishing and flying shotgun in a helicopter with the actor—a mellow day for Hollywood's famous son who plays as hard as he works.
Elsewhere in the issue, you'll find our first ever grooming guide, which includes all the products you need to look your best—along with a survey of America's best barbershops. And to get you in shape for summer, our Blueprint section outlines a 13-point plan to fall in love with running again, plus an insane way to kick up any workout using a weighted vest.
You can read about it all—and start planning your own adventures this year—when the April issue of Men's Journal hits newsstands on Monday, March 4.
For access to exclusive gear videos, celebrity interviews, and more, subscribe on YouTube!