Tucked in the far southwest corner of Colorado, between the popular Four Corners destination of Durango and Moab, lies one of the state's most undiscovered places for mountain biking: "Mesa Verde Country."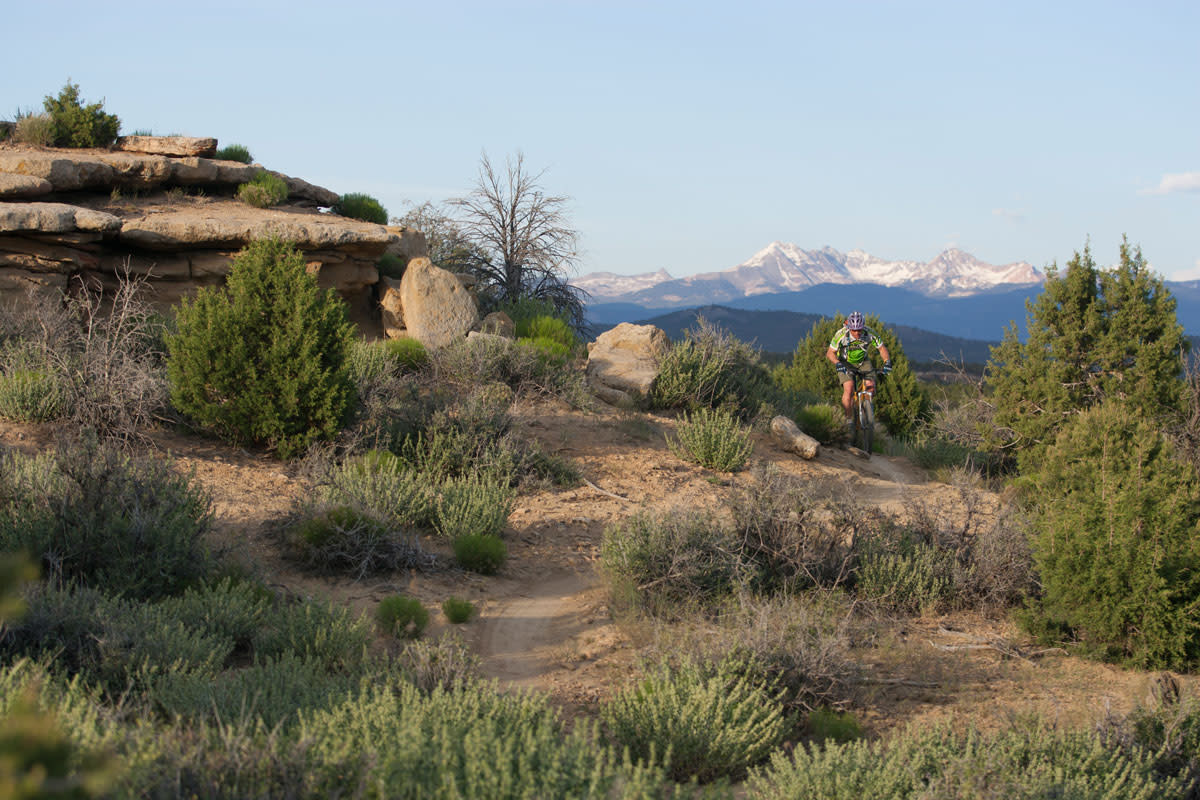 The name, now used to demarcate some 600 miles of trails in slick rock, old-growth forest and even ancient ruins, is more synonymous with the national park of the same name, just outside the quirky town of Cortez, Colorado.
But that's part of the secret. Tourists who come to this remote area are mostly traveling to see ancient cliff dwellings; not to ride bikes.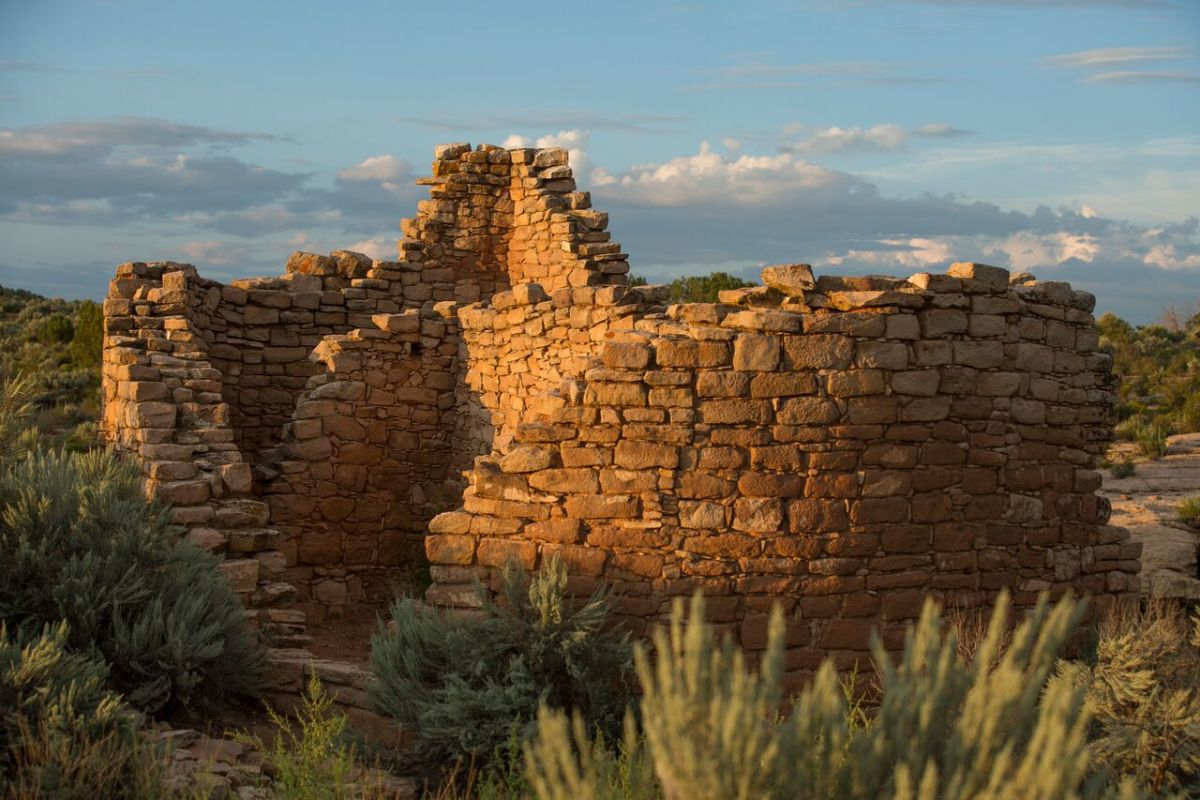 And that means you can still get the trails to yourself in this hugely diverse slice of mountain bike heaven.
"Fewer crowds is one of the attractions to me," longtime mountain biker Jeff Fox, who works for Osprey Packs in Cortez, tells GrindTV.
"Compared to riding in the Front Range, it's a dream. Plus there's so much else to do like hiking, fishing, camping," he continues.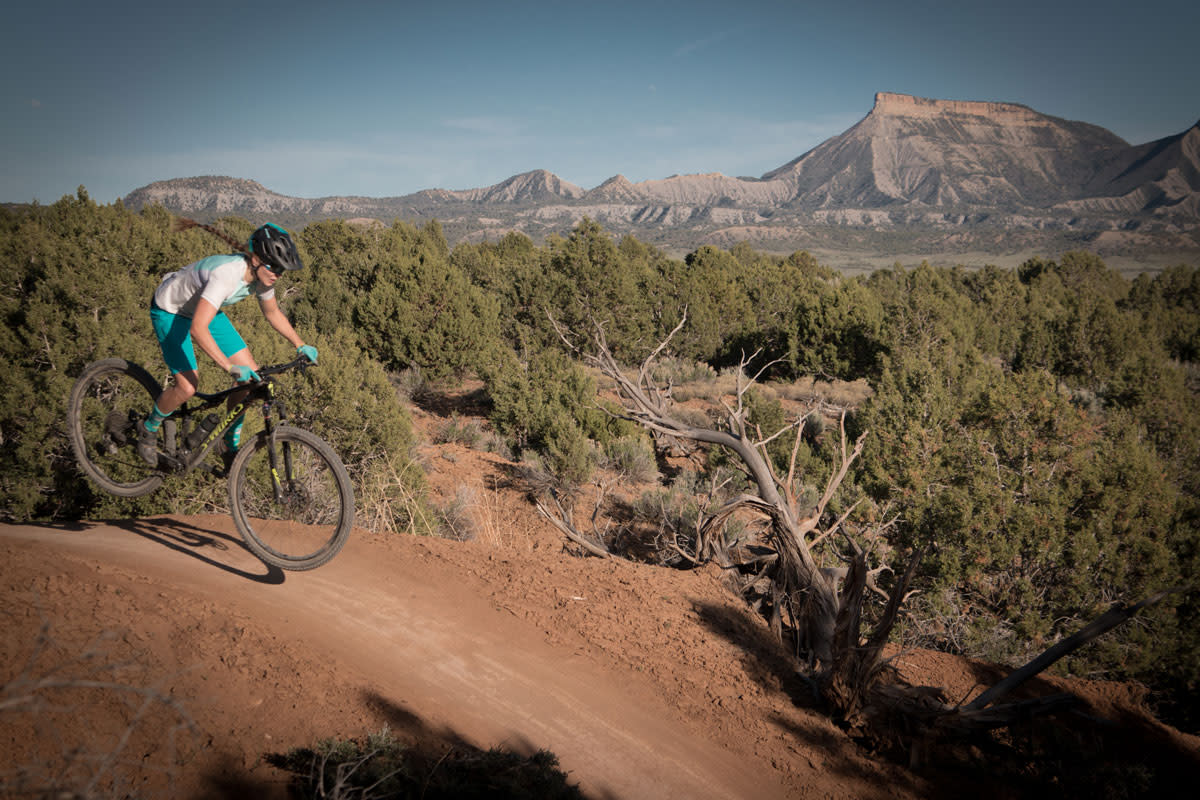 There are three distinct areas — the already much-loved Phil's World, as well as Boggy Draw and McElmo Canyon — plus some hidden gems outside the larger factions of cut trails.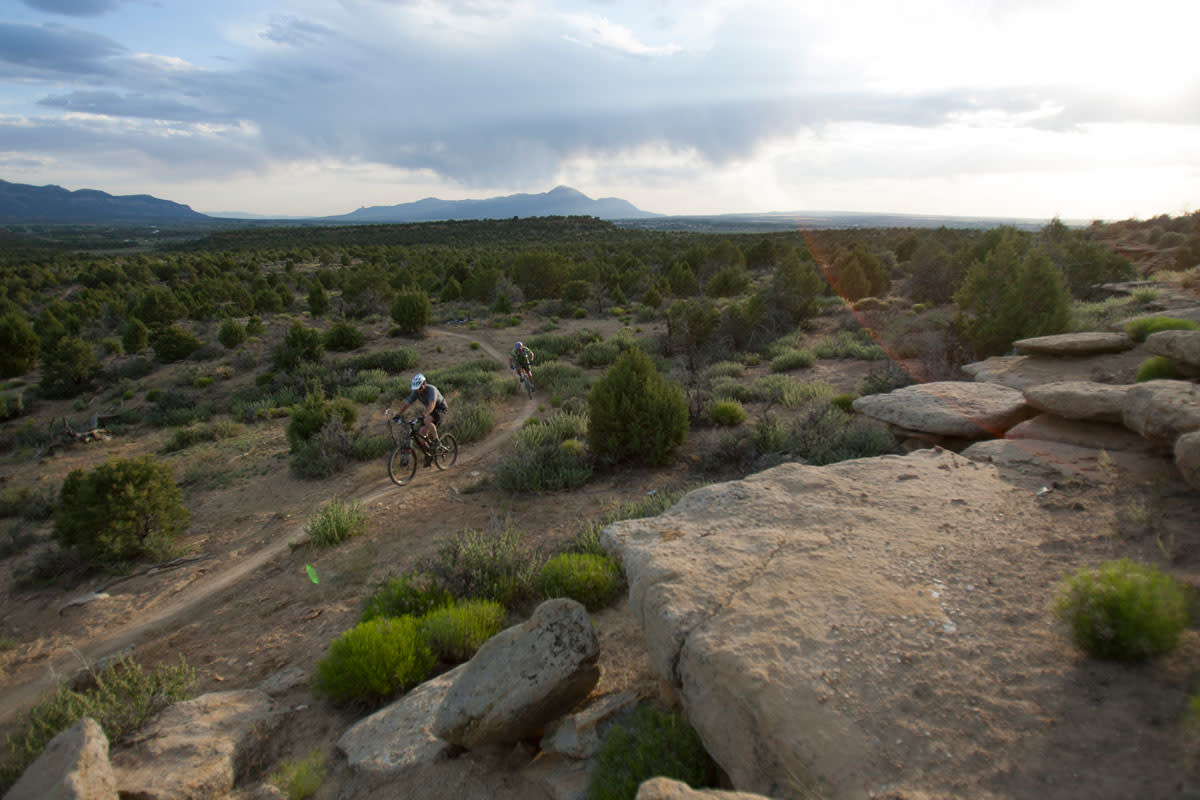 Phil's, a 33-mile network of undulating, quick-riding, hard-packed high-desert trails, is just a few minutes from Cortez.
Tonya Wynes, who coordinates the annual 12 Hours of Mesa Verde mountain bike endurance event at Phil's World describes it as a "bike-powered roller coaster."
The biggest bonus? It's rideable nearly year-round, a quiet and increasingly competitive alternative to the Moab rush each spring and fall. All the locals know that when Durango is still snowed in, Phil's World is the place to be.
The local BLM action plan includes a huge expansion out of Phil's World, but when all the private landowner stars actually align remains to be seen.
A distinctly different area, Boggy Draw, a Ponderosa pine-shaded mountain bike area with camping is a perfect spot in the dead of summer.
It's just 15 minutes from Cortez to the trailhead, but the network, inlcuding the popular Bean Canyon Loop is now accessible right from the town of Dolores via the McPhee Overlook Trail.
The third destination, just a 20-minute drive from Cortez, is McElmo Canyon and Sand Canyon, which feature sandy portions, slickrock and ancient Pueblos. A loop here, called Canyon of the Ancients, is best visited in the shoulder seasons when the exposure and heat won't wear you down.
But tread lightly, as bikers and archeological sites needs to make friends to this trail won't stay open to two-wheelers much longer.
Fox says the most overlooked trail in the Mesa Verde County area is Sagehen or Sage Hen, located on the backside of McPhee Reservoir.
"It's a great trail with amazing scenery and viewpoints but doesn't get the publicity of Phil's World," he says.
The newest trail system, Geer Park, is a twisty, sagebrush-sprinkled, 10-mile private-public co-op that runs right through the heart of Cortez.
Bigger high-country, summer-only rides include Stoner Mesa, Calico Trail, and Eagle Peak Trail, and all the connecting loops available in those high peaks.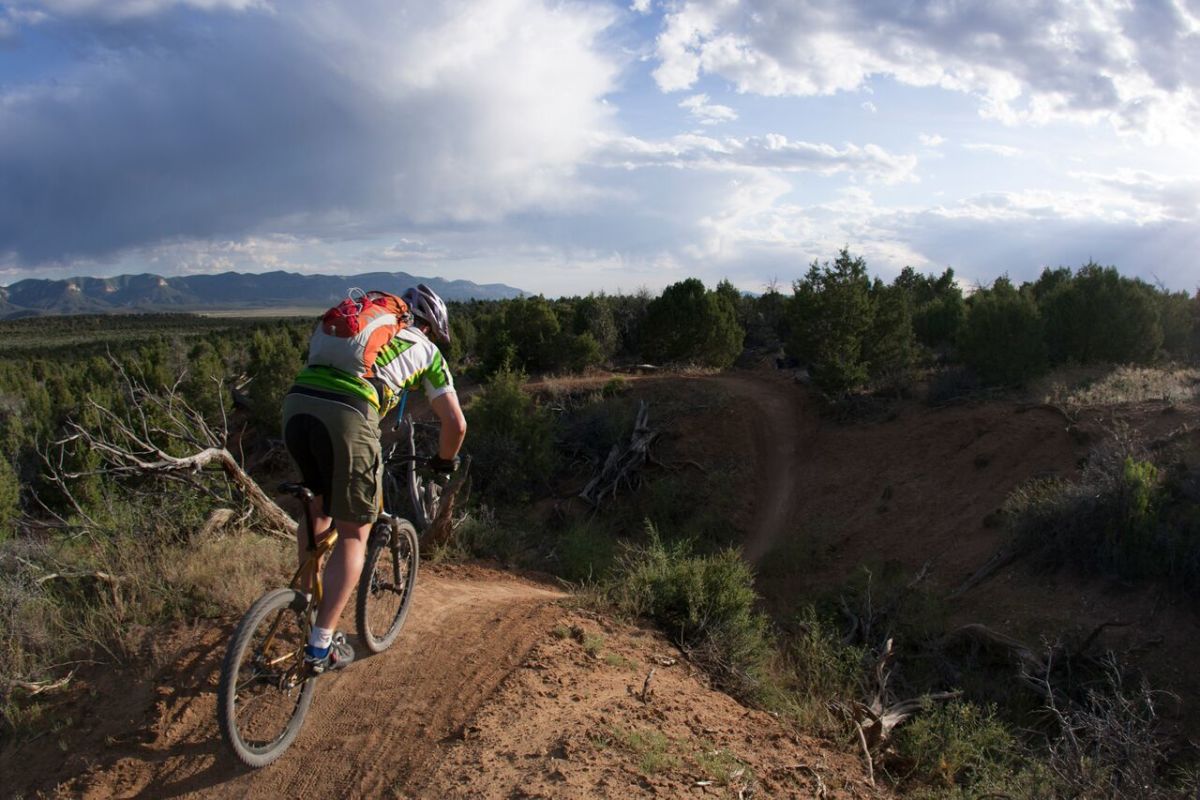 One caveat: Mesa Verde County trails are more intermediate — not as technical as Moab or Durango. But what that lack in difficulty they make up for in distance.
"With the exception of the high-country trails, they don't have as much elevation change, meaning you can ride more miles at a faster pace without slogging up big climbs," Fox tells GrindTV.
"We don't have anything that I would consider expert from a technical standpoint, but the fun comes more from fast, flowy, long-distance trails. A beginner could most definitely ride a lot of the shorter loops without fear," Fox continues.
So where do you go once you've gone the distance in MV Country? The local tap house, of course.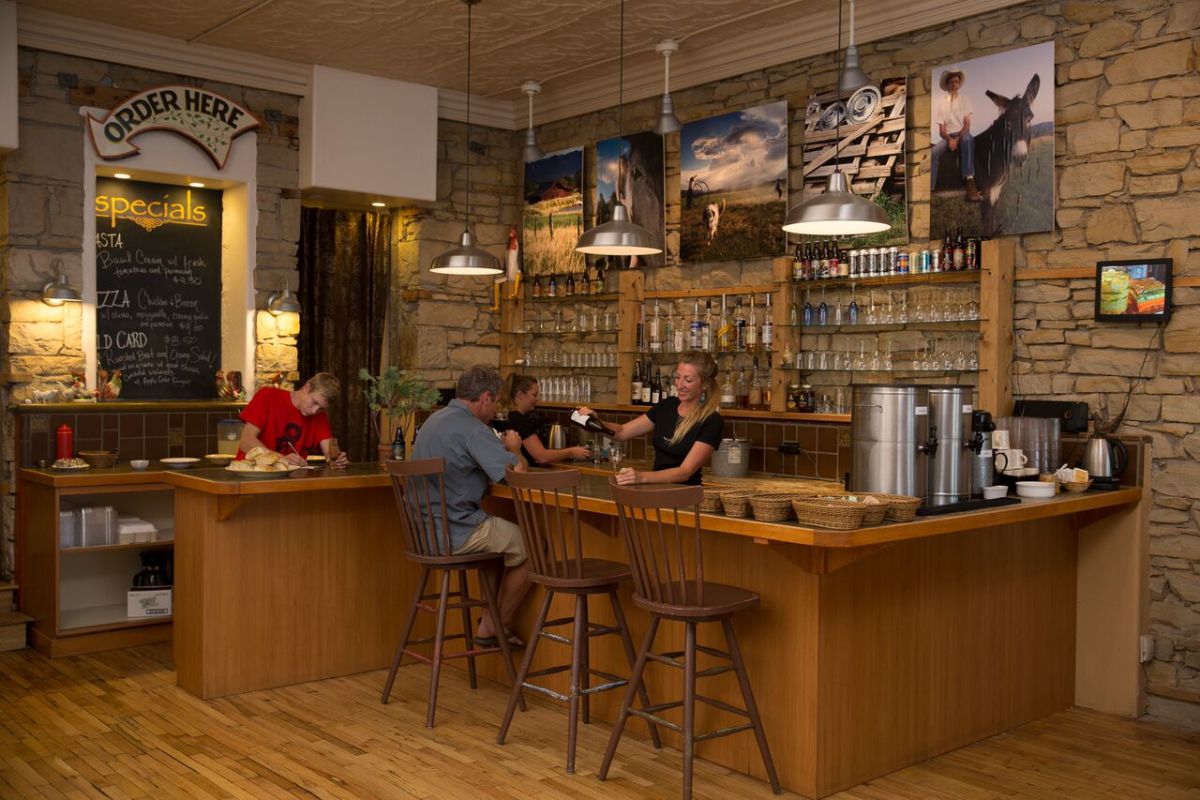 Head to the Dolores River Brewery, which makes its own beers, with solid food and a patio. Cortez has a brand-new brewery called Wild Edge.
Good food, all within a block of Cortez's Main Street, includes sushi at Stonefish, fresh stuff at The Farm Bistro, bar food at the Lounging Lizard, and Pepperheads for down-home Mexican.
More mountain biking stories from GrindTV
Tips for getting your kids into mountain biking
Best spots to grab a beer after mountain biking
For access to exclusive gear videos, celebrity interviews, and more, subscribe on YouTube!