Board? Check. Paddle? Check. Leash and PFD? Check. Registration? Wait, what?
For paddlers in the state of Michigan, that last item may become a reality in 2019.
On February 1, the Michigan State Waterways Commission (MSWC) voted 6-0 to approve a list of recommendations for the state's Department of Natural Resources (DNR), which includes a requirement for people to register rigid-hulled kayaks, canoes and paddleboards eight-feet in length or longer for up to $10 each per year, and requires a seasonal pass for non-resident craft for up to $10 per year.
If approved, this new fee could bring in some serious revenue. According to the US Coast Guard, approximately 650,000 paddle sport vessels take to Michigan's 3,000 miles of water trails every year.
Local officials argue the reason for the proposed fees are two-fold: paddle craft are clogging up access points that boat registration fees pay for and because safety and law enforcement resources are increasingly going towards the rescues of paddlers.
"Disproportionately, law enforcement gets called on emergencies for paddle craft, not motorized vessels," MSWC Chairman Dennis Nickels told the Tri-County Times. "With no ID on the kayak, they don't know if it was blown off someone's dock or their lawn, or if they're looking for a person in the water, also. They don't know if it's a vessel recovery or a search and rescue."
Not only do these rescue operations take lots of time, they are beginning to cause budget problems as well.
"We do what we can but we can't keep taking money from registered boaters to give resources to unregistered boaters," Nickels said. "Law enforcement budgets have been blown to smithereens."
Of course, not all Michigan paddlers see it this way.
"A lot of people paddle on inland waterways or on rivers, and I don't see the safety patrols being on a river unless they're called there," Outfitter Gary Hunter told UpNorthLive.com. "As far as maintaining things, paddlers as a whole, at least in Michigan, they're really clean people."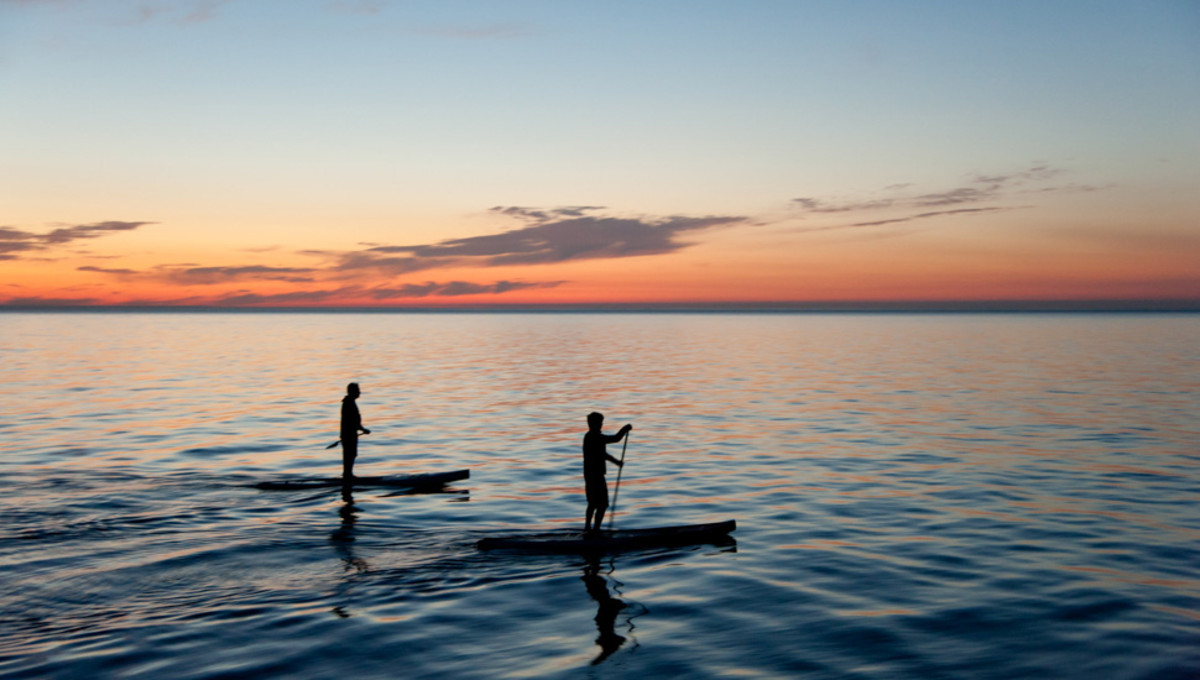 So this begs the question: Is this an example of overreach by a local government and just another burdensome tax? Or is it reasonable to require paddlers to help support law enforcement and maintaining local waterways?
No matter which camp you're in, there are arguments for both.
While few of us would seriously complain about contributing a few dollars a year to support rescues and waterway maintenance, we also realize that it would represent one more obstacle to enjoying the outdoors and getting away from the hassles of daily life – like registering our belongings with the government. Not to mention, when we hear the word "register," our initial reaction is an eye-roll, closely followed by flashbacks of long hours stuck at the DMV or some other government office, sitting and waiting for our damn ticket numbers to finally be called.
On the other hand, when kayaks float away from docks and full-blown rescue operations ensue, that's not a good use of our tax money either. But say, if the boat/board in question happened to have some form of registration on it, the whole fiasco could be avoided with a simple phone call to the owner.
As for the money raised through registration fees – which according to Nickels could be closer to five dollars per craft instead of ten – the commission will aim to disperse some of the funds through grants to local paddling organizations. In addition, the money can be used for a water trails initiative, public access sites, law enforcement, boater safety education and providing information on the crafts themselves.
The MSWC will be discussing the proposal in-depth at its next meeting on April 25 in Lansing, Michigan. That meeting is open to the public and is sure to attract lots of interest from paddlers in the area.
But for those of us not in Lansing, let us know your thoughts on this topic in the comments section below.
The article was originally published on Standup Paddling
For access to exclusive gear videos, celebrity interviews, and more, subscribe on YouTube!