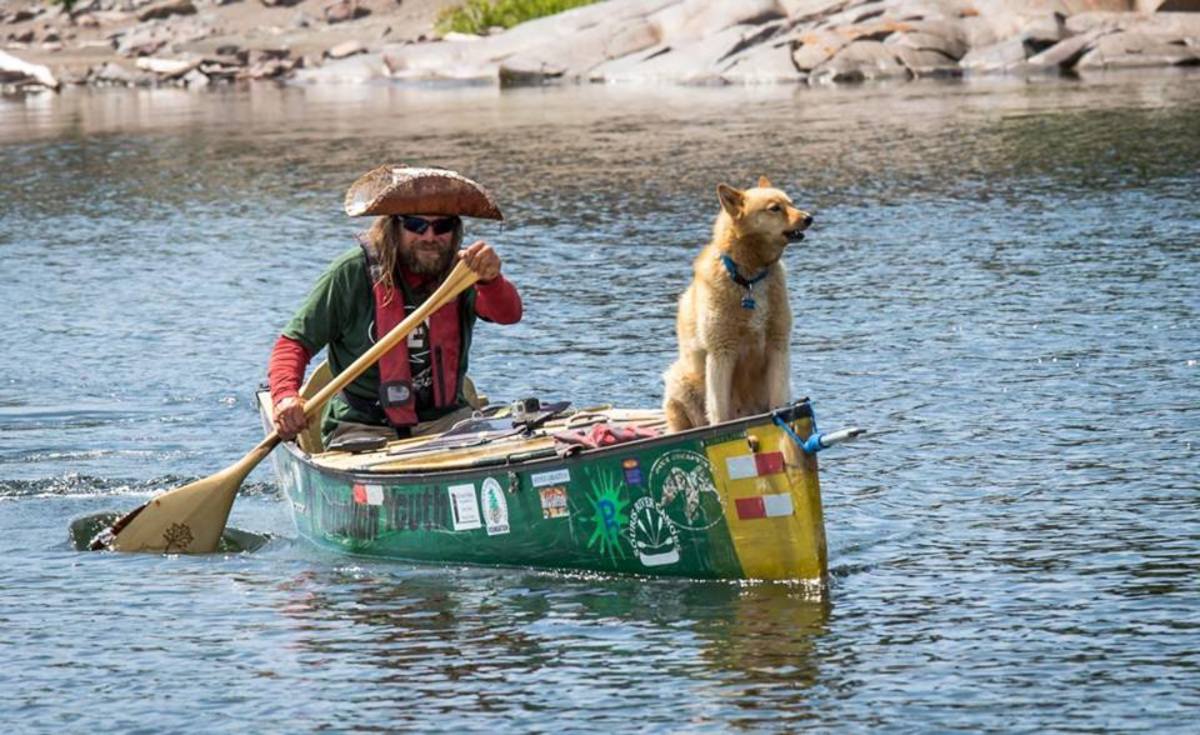 "I'm stopping here."
After 4,750 miles of canoeing and portaging from one end of Canada to the other, Mike Ranta declared an end to his epic journey with three words posted on Facebook with a link to a map showing he was in Tatamagouche, Nova Scotia.
Although he was about 200 miles short of his intended destination, Ranta is hoping it was enough to establish a Guinness World Record for the longest solo canoe trip in a single season, according to Canoe & Kayak. The current record is 2,010 miles.
Ranta began his trip on April 1 on the Fraser River in Vancouver, British Columbia, and hoped to reach Sydney on Cape Breton Island, Nova Scotia, on September 29, his 43rd birthday. Instead, he stopped short on October 31.
The reason? It was something a little girl told him.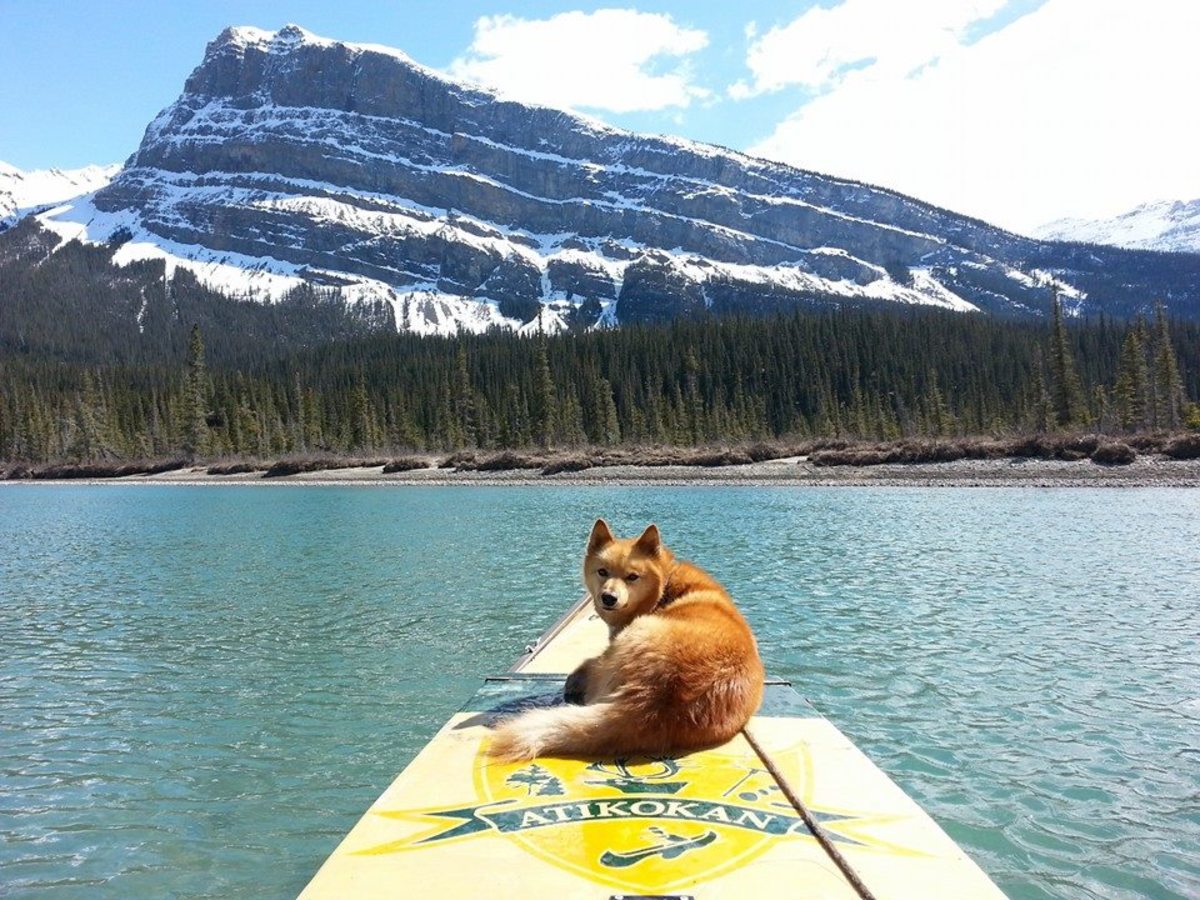 While portaging with his dog Spitzii along a road to avoid rough ocean seas on the Atlantic coast, Ranta met a woman and her young daughter.
"The mom asked, 'When are you going to stop?'" Ranta told Canoe & Kayak. "I told her I wanted to make it to Cape Breton [eastern tip of Canada], but with the weather, that likely wouldn't be until later in November. All of a sudden, the shy little girl looked up and said, 'It's really dangerous on the water in November.'
"I'd been thinking how much I want to do the trip again [in 2016], and when that little girl told me it was dangerous, a huge weight was lifted off my shoulders. I decided to stop."
Ultimately he did reach Cape Breton, though his mode of transportation was unclear.
"I promised my friends in Cape Breton that we'd paddle into Dominion Beach and I'm not giving up on that!" he wrote on Facebook on November 1.
There, he also celebrated with family and friends, and eventually was driven back home to Atikokan, Ontario—the Canoeing Capital of Canada. Ranta was helping to raise funds for a youth center for the Atikokan Youth Initiatives.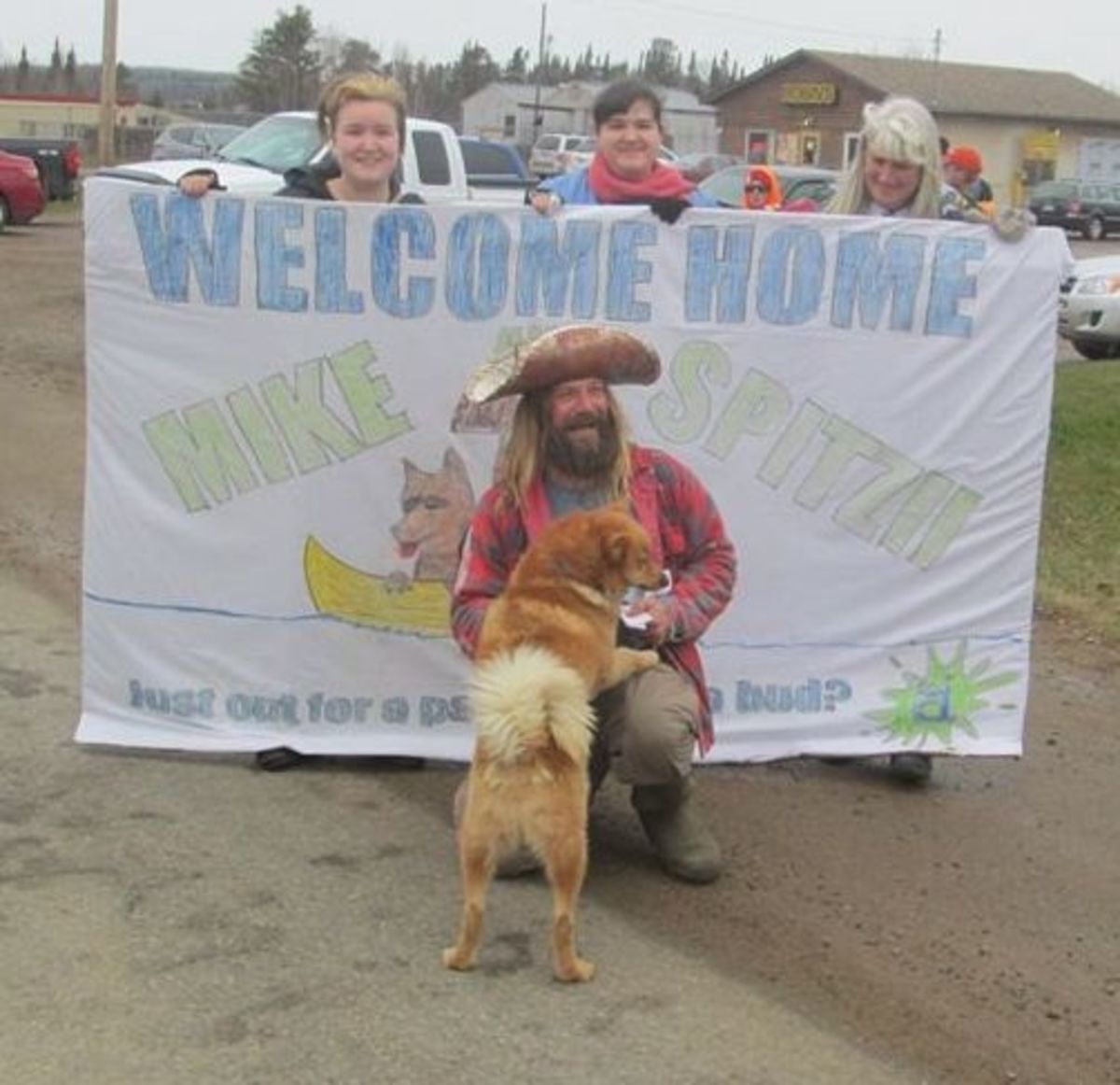 Atikokan couldn't be more proud, welcoming home Mike Ranta on November 7.
Ranta said he plans to write a book and work on a project to build the world's largest canoe paddle. Then, in 2016, he plans to do the canoe trip all over again.
"I've got a unique gift for paddling, and my hometown is so tight with this now," Ranta told Canoe & Kayak. "I really want to keep that going. We've got something special."
Follow David Strege on Facebook 
More from GrindTV
Rescue dog takes up skateboarding
Man surfs dead whale surrounded by sharks
Surfer's close call with sharks surfaces in photos
For access to exclusive gear videos, celebrity interviews, and more, subscribe on YouTube!