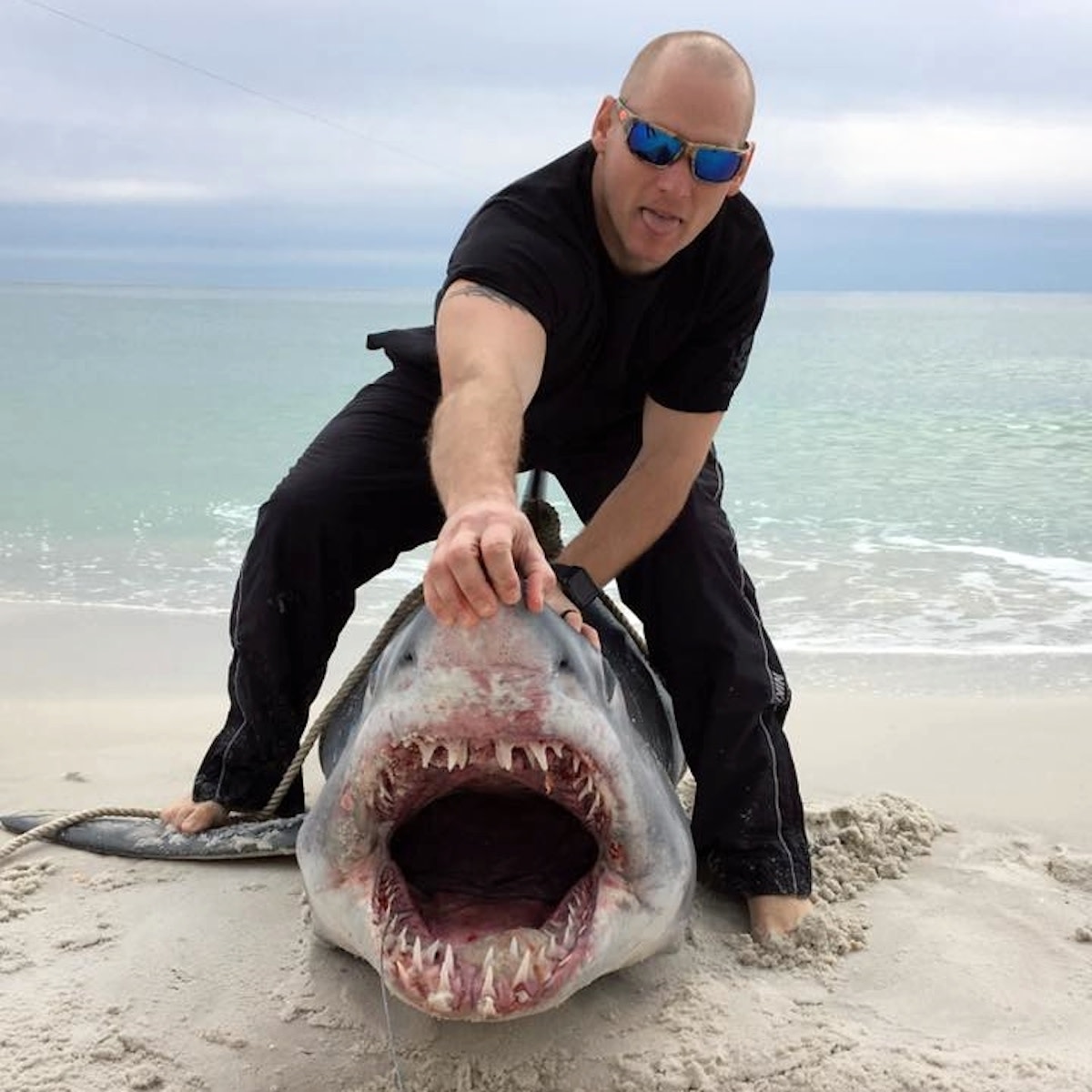 A fishing team of military veterans and enlisted personnel is sharing the spoils of victory after one of its anglers landed a 10-foot mako shark from a beach in Navarre, Fla.
The rare catch – mako sharks are almost never caught from shore – was completed Saturday after a two-hour struggle by Chester Gamble, co-founder of the group, American Yakers.
"We shared most of the meat with the vets and active-duty members who helped us land this amazing shark," David Wood, the other co-founder, told GrindTV. "We also donated to meat to several local families that wanted or needed the meat."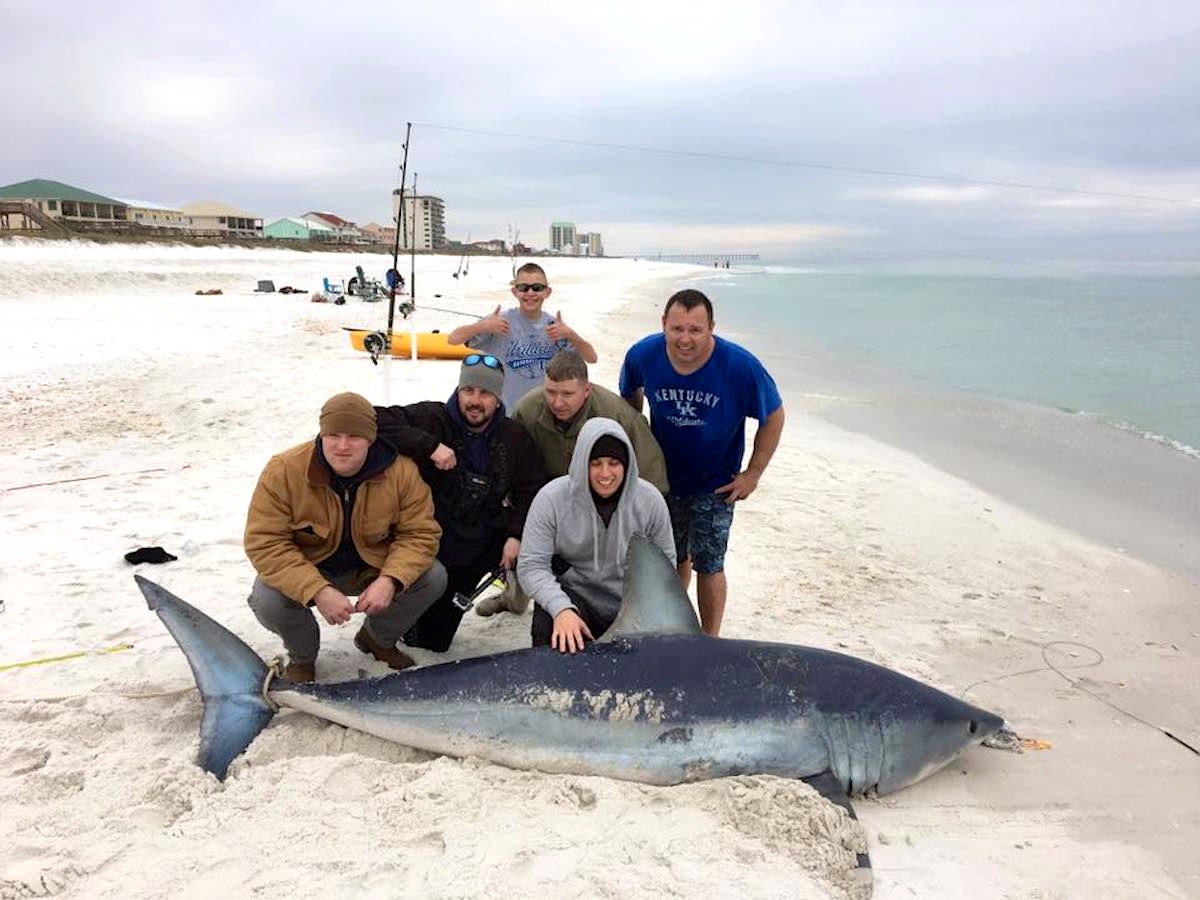 Gamble did most of the work, but his son Tyler handled the leader, and Wood tail-roped the large predator. "It was a team effort if you include the 10 people it took to drag the shark to the truck," Wood said.
As reported by WearTV, American Yakers invites past and present members of the military to participate free of charge in regional expeditions. The excursions help relieve anxieties caused by post-traumatic stress disorder, and other issues.
"Fishing with vets who share the same issues tends to help with the communication," the group stated. "We can relate to each other [but] we don't force conversation about our issues."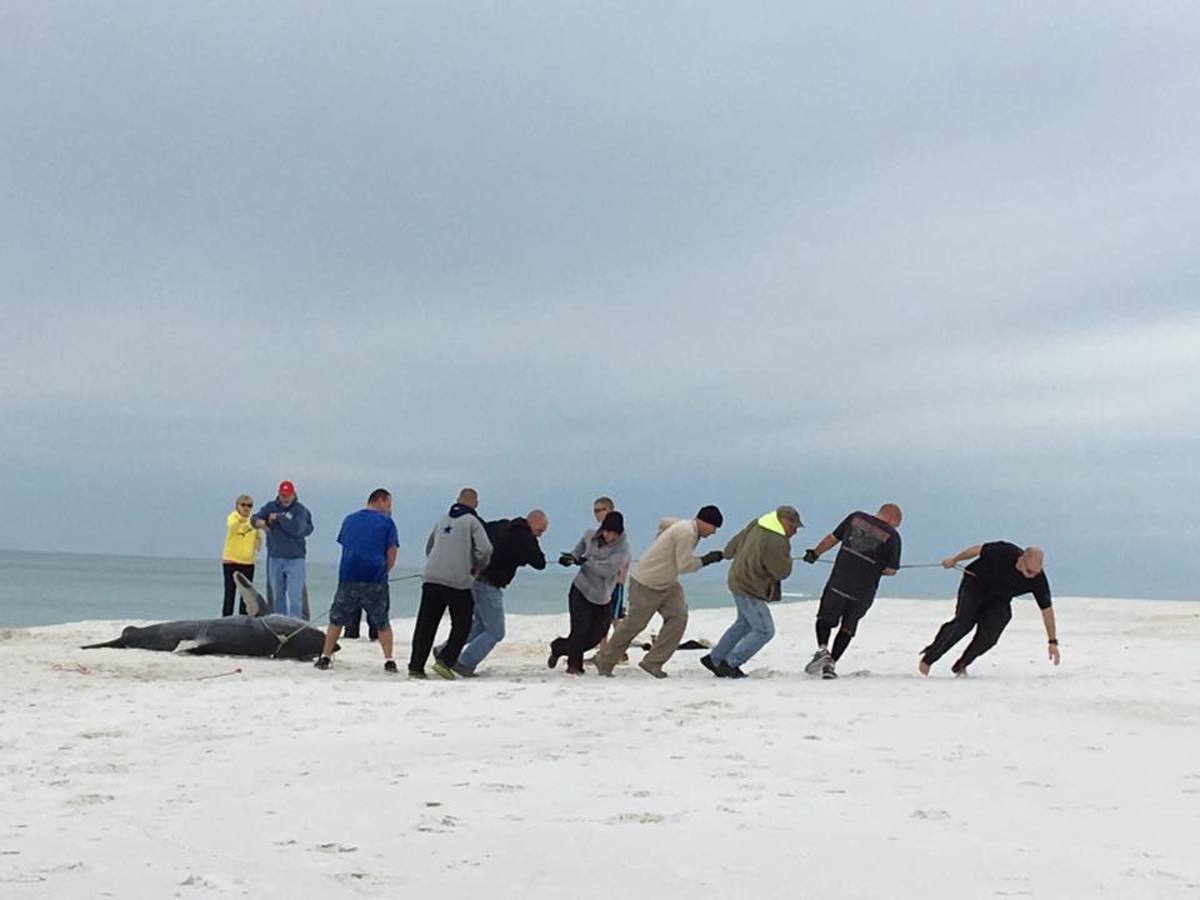 To bait the large shark, a hooked slab of king mackerel was paddled nearly a half-mile from shore via kayak (American Yakers is mostly a kayak-fishing group). Gamble fought the shark from the beach with fishing equipment designed specifically for large sharks.
RELATED: Great white sharks attack fishing boat during harrowing encounter off LA
Wood noted that his group tags and releases the vast majority of sharks its members hook, to help scientists learn more about their migration patterns.
"Out of the hundreds we've landed, we've only kept three," Wood told GrindTV. "This was our first mako, and as you know this is an amazing creature, and a once-in-a-lifetime catch. So we made the most of it."
In a Facebook post, American Yakers stated, "This Mako was Chester's first keepable mako and [he] made the decision to harvest same. God bless this great country that allows us to do what we love."
For access to exclusive gear videos, celebrity interviews, and more, subscribe on YouTube!