Snowboarder/skateboarder Roope Tonteri is certainly never one to let barriers keep him from actualizing his DIY skate ramp ideas. And the Finnish creator's latest endeavor was certainly no easy task.
Tonteri, 26, created his own mini ramp with his father, Pekka, in -4 degrees Fahrenheit on top of a frozen lake in Kouvola, Finland. But not only that, it also rotates like a carousel.
"The cold weather actually made it quite tricky," Tonteri told Red Bull. "Skateboards are not made for that kind of climate. The rubber in the trucks froze immediately and made turning and pulling off tricks very hard."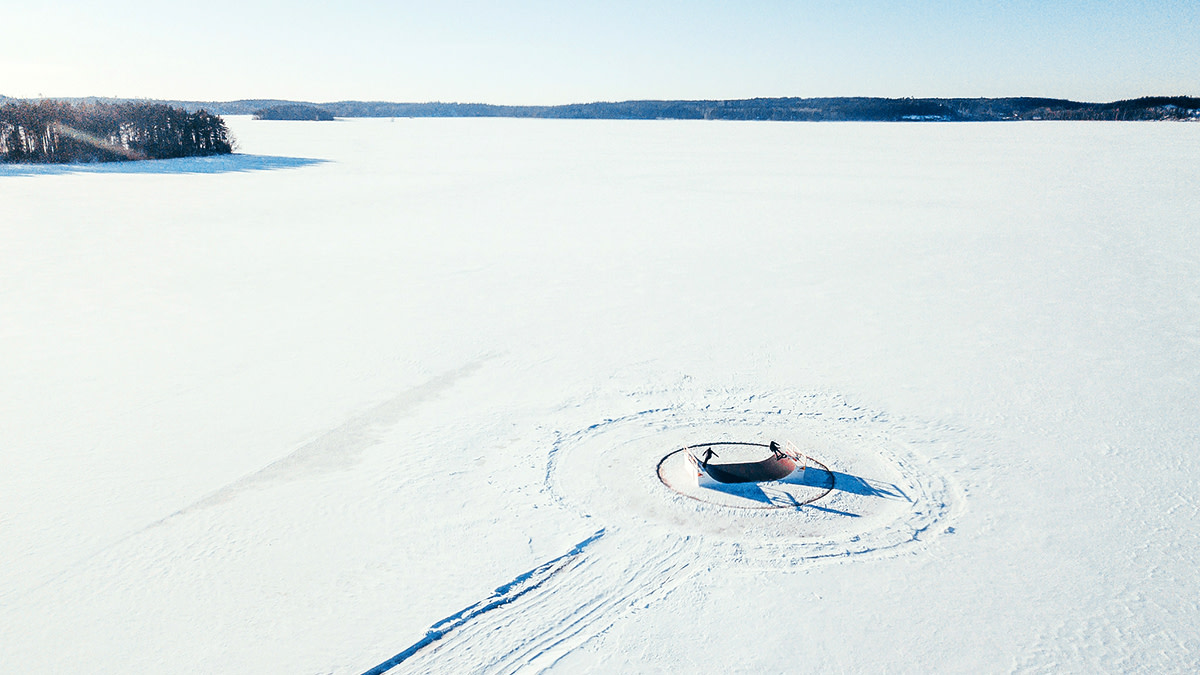 Tonteri and fellow Finnish skater Jaakko Ojanen (who is known for also coming up with outside-the-box skate projects) tackle the cold conditions and make it look much easier than it surely is.
For access to exclusive gear videos, celebrity interviews, and more, subscribe on YouTube!