April was an amazing month for the TransWorld SURF Model Search. We had beautiful entries from girls in places like Barbados, Kauai, California, Florida and more. With all that talent, it was a tough choice but we went with a really hot surfer girl from Barbados by the name of Lea Solomon. Check her out…
Lea Solomon

Age?
21
Hometown?
Barbados
Favorite surf spot?
Soupboul, baby! If it's good enough to be Kelly's number one then it's good enough for me!
Have you done much modeling?
Yeah, quite a bit … it's always nice to make a little extra cash. I always end up in bikinis though! That's why I entered this—for the free one—thanks B Swim!

Do you have a boyfriend?
It seems so…until he can't handle me kickin' his butt in squash anymore.
Who's the lucky dude?
What is this CSI Miami? The name is Scott.

Favorite surfers?
Bruce Irons, Rob Machado, Jamie O'Brien and Taj Burrow of course.

Dream Surf Trip?
The Mentawais with my girl Jessica and lots of gummy bears.

Got a job?
I am a final year accounting student here at the University of the West Indies—no job as of yet, just the occasional modeling/hostessing gig. Hoping to work with Ernst & Young this summer, though.
Tell us something nobody knows about you…
I work out to Michael Jackson music videos in my living room. He's my hero!
We hear you play squash, what is that?
Squash is the best workout in the world and what I occupy myself with when there's no waves! Contrary to popular belief, it's nothing like racquetball, which is not a sport. You play on a square court with a small little bouncy ball, and you're constantly sprinting & lunging—it's good for the ass—or botsie as they say here in Barbados.
What else?
I think you should know that your magazine is the bomb. It's great for Barbados to get a little publicity in there! Best island in the Caribbean—great people, great waves and pure action! Thanks guys and throw in a shout out to my sexy girl Jessica! Oh yeah, I won Miss Reef 2005 when Reef sponsored a surf contest here "Reefbowl", hence all the ass shots. Props to the Reef guys for the confidence boost, ey?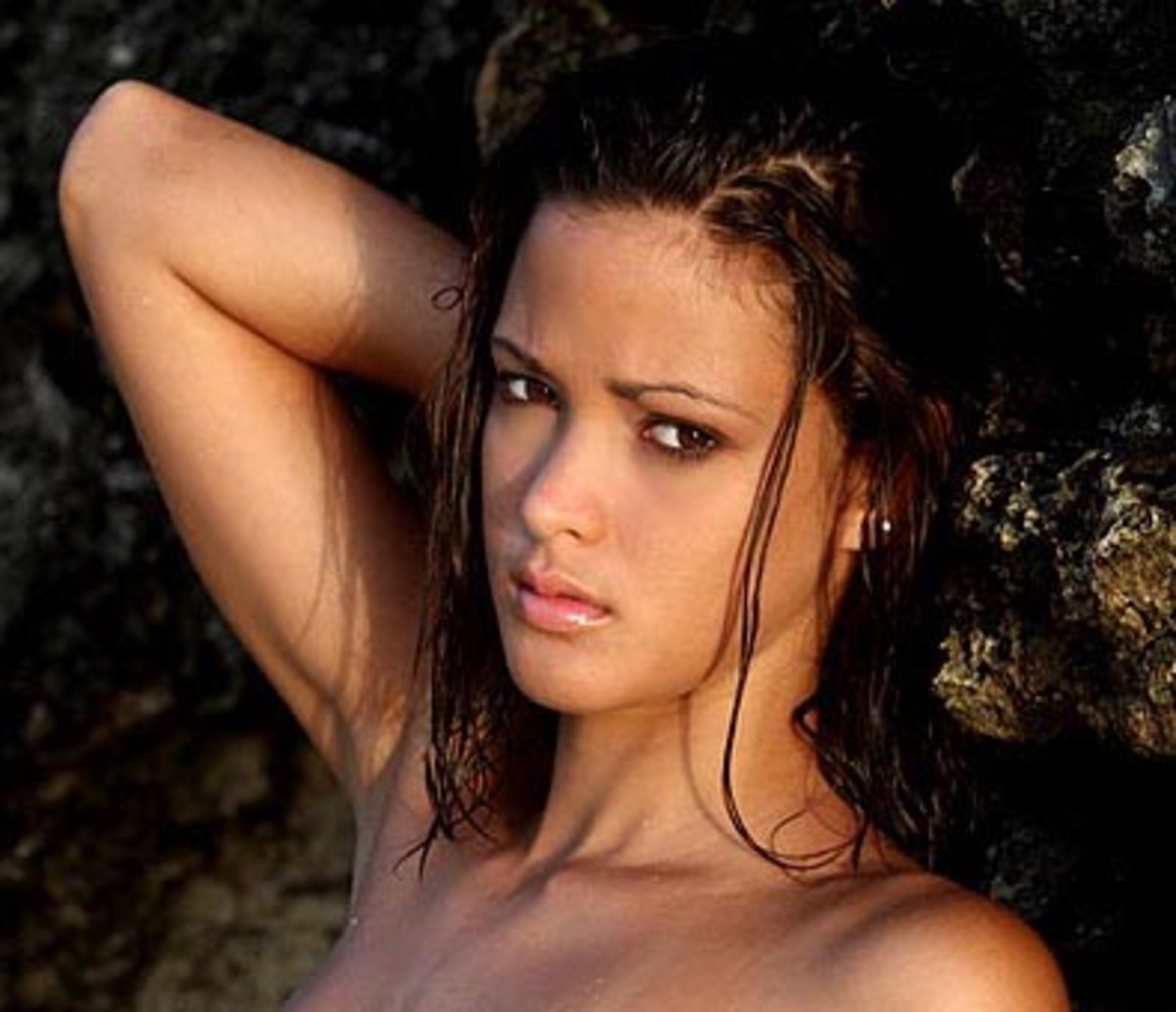 For access to exclusive gear videos, celebrity interviews, and more, subscribe on YouTube!