[youtube]Ccolbar204M[/youtube]
Congratulations to Miss August 2012; 21-year old Tiffany Caldas from Miami by way of Washington DC. A model for the last four years, Tiffany just graduated from the University Of Miami with Magna Cum Laude honors. Smart and beautiful…a dangerous combo! For her win, Tiffany will be sitting pretty in her new sunglasses from Spy Optic and a bikini of her choice from B. Swim.
To enter the TransWorld SURF Model Search email your photos to modelsearch@transworld.net. Please include name, age, hometown, and some info about yourself. You must be 18 to enter. Monthly winner receive prizes from B. Swim, Spy Optic, and are featured in TransWorld SURF magazine.
TransWorld SURF: If you could go on date with any pro surfer, who would it be?
Tiffany Caldas: Malia Jones. She is drop-dead-gorgeous and well known in a male dominated sport. That's badass.
Are you goofyfoot or regular?
Goofy! I'm a lefty and I do everything backwards: attempting to play the guitar, riding my friend's skateboards, etc.
Turn ons?
In a partner? Someone who is outdoorsy. Height (I'm pretty tall myself). Smile & eyes. Good sense of humor.
Turn offs?
High maintenance people. People who aren't involved or aware of current events.
Got a boyfriend?
Nope! Just focusing on myself and graduate school applications at the moment.
What do you do for work?
Boooo! Who wants to talk about work? How about what do I do for fun? I run, frequent the beach, work on my art, and drink wine (responsibly).
Favorite midnight snack?
Classic—cereal. With almond milk.
Tell us something about yourself that nobody knows?
I'm deathly terrified of bees—I got stung by an entire hive as a kid.
Secret and/or hidden talent?
I have a photographic memory. Sometimes I'll remember stuff like an address or a number or a name because I remember seeing it and can pull up that image and read off of it.
Ethnicity?
I'm half Dominican and half Colombian and fully awesome!
We couldn't agree more…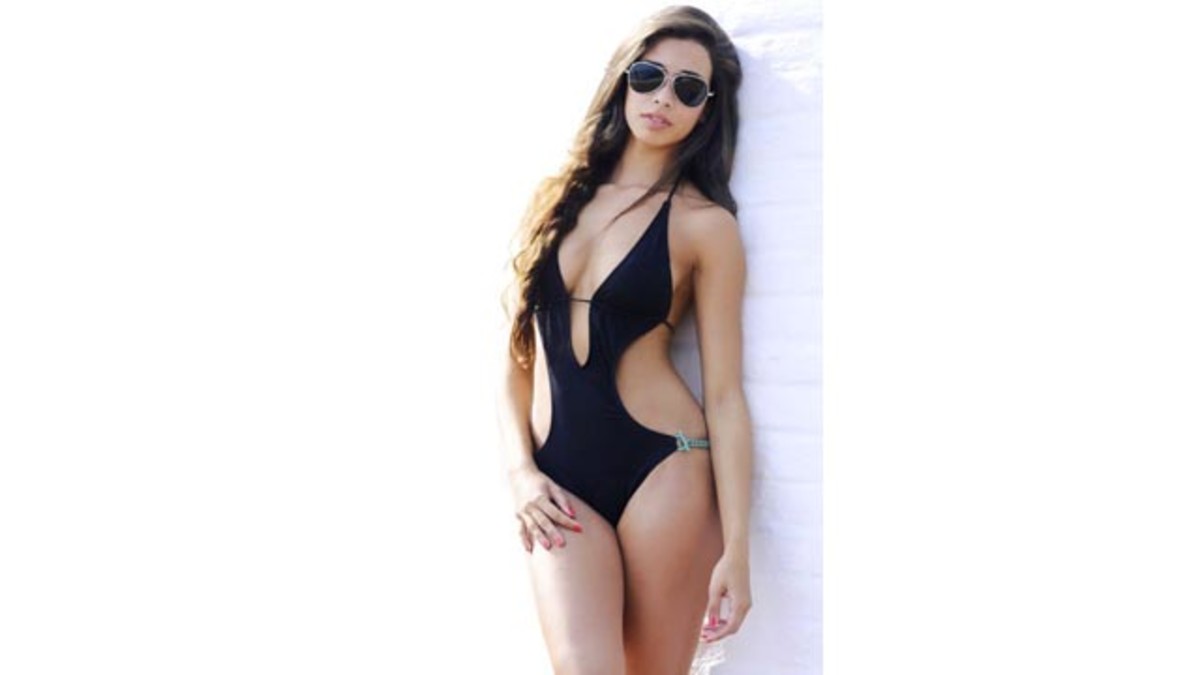 For access to exclusive gear videos, celebrity interviews, and more, subscribe on YouTube!