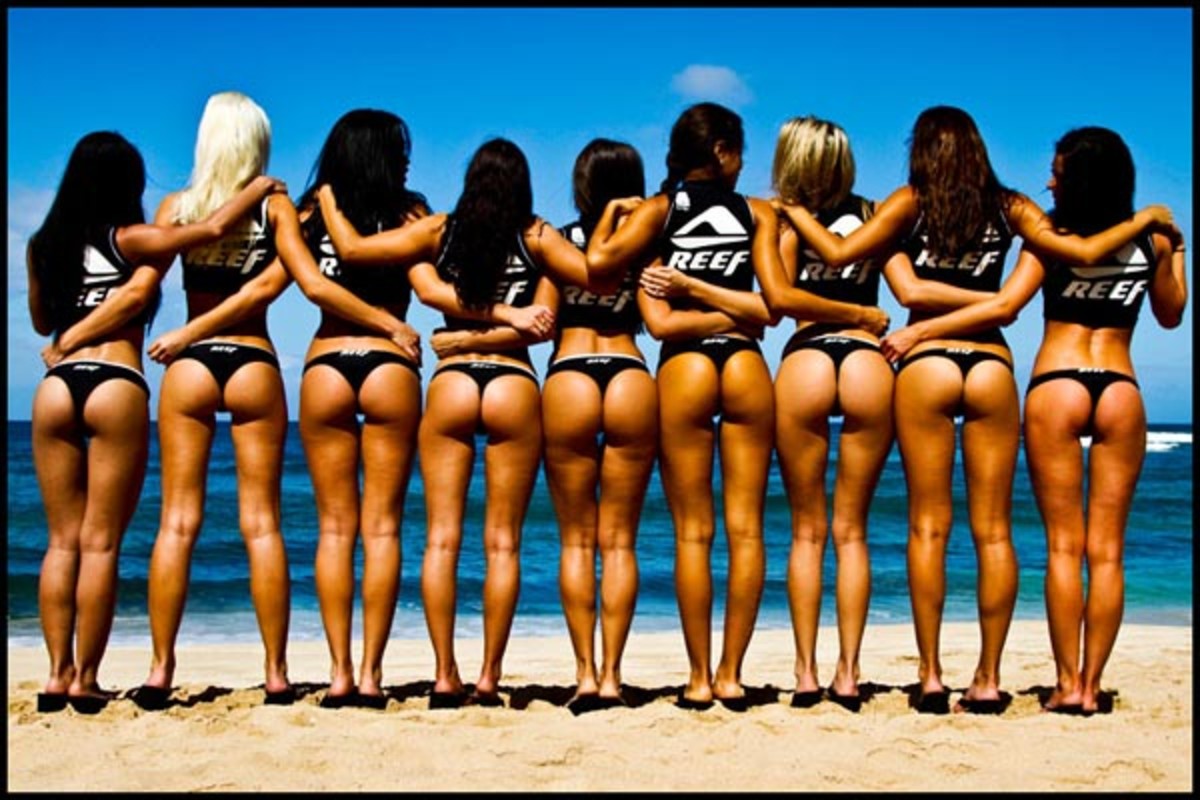 First Ever World Miss Reef To Be Crowned This Saturday At The 2010 Reef Hawaiian Pro
Hawaii – November 12, 2010 – The world's best surfers aren't the only ones competing on the North Shore of Oahu this winter as the 2010 World Miss Reef Hawaiian Pro, presented by Seven Tiki Rum, kicks off November 13th at Ali'i Beach Park at 4pm. Miss Reef hopefuls have arrived from countries like Panama, the Netherlands, Indonesia, Chile and even the U.S. to compete for the World Miss Reef Title. The winner will appear in the renowned Miss Reef Calendar and have a chance at $10,000 worth of cash prizes.
Can't make it to the North Shore this weekend? Tune into www.Vanstriplecrownofsurfing.com for the live webcast and vote for your favorite Miss Reef hopeful.
For access to exclusive gear videos, celebrity interviews, and more, subscribe on YouTube!