> Why to go: Remote, uncrowded, and with mile after mile of Class I to III rapids, the Mistassibi Nord-Est is the perfect river for strong intermediate whitewater trippers. Situated in north-central Quebec, the Mistassibi runs through the heart of the expansive boreal forest, coursing its way downhill to its terminus in Lac Saint Jean. Its upper reaches offer almost continuous moving water, from gentle swifts to thunderous Class IV drops and ledges. With few portages and miles of bouldery uninterrupted whitewater, this river will test a paddler's skill. The forest is alive with a myriad of bird species during the short breeding season, and the territorial calls of singing warblers, sparrows, and juncos liven up the campsites. Sections of the river take the paddler through canyons that offer intriguing glimpses into the area's geologic past.
> If you go: A new logging road was to be completed sometime in 2005 and may allow easier (cheaper) access to the river.
As it was, we chartered a floatplane through Air Saguenay to fly us to the headwaters on Lac Machisque. From the town of Mistassini, we drove 72 miles up a well-maintained logging road (watch out for oversized logging trucks). Where the road crossed the river, we stashed our mountain bikes in the bush so at the end we could get back to the van, which was parked at Lac Boisvert, the pickup point for the floatplane. The 12-mile trip from the take-out point by the bridge to Lac Boisvert is along some rough logging roads. A truck is recommended.
Water is cold throughout summer, and there are several dangerous drops and holes. Scouting is difficult, owing to long rapids and the steep, heavily vegetated shoreline. Lakes in the area can still be frozen in early May. Expect rain and blackflies (having a bug jacket and a head net is a must). A bug tent would make life in camp more comfortable.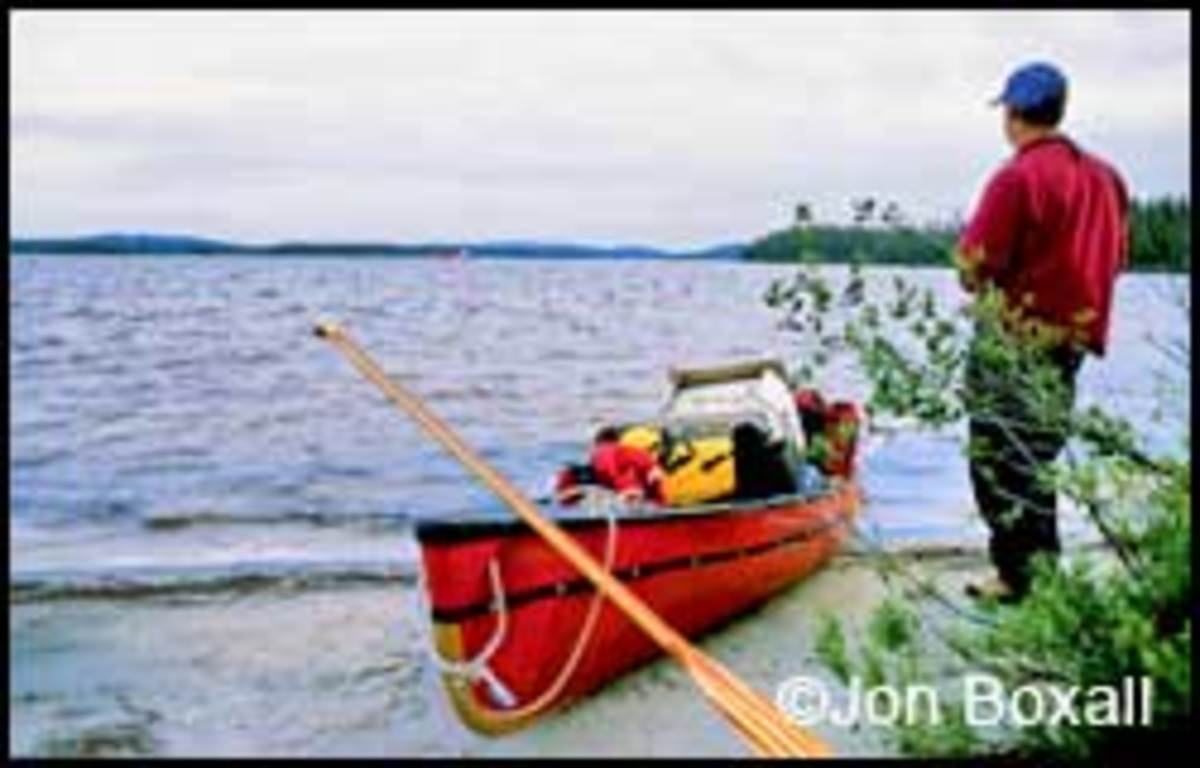 A great source of information is the Fdration Qubcoise du Canot et du Kayak, 514-252-3001. Limited services and supplies can be found in the towns of Dolbeau and Mistassini.
> While you're there: Fishing is reported to be good along the river and throughout the area.
Put-In: Lac Machisque (It may be possible to now access the river just south of Lac Machisque via new logging roads.)
Take-Out: There are several options. We terminated at the bridge at kilometer 120, where there is also a logging camp.
Miles of Paddling: It's approximately 75 miles from Lac Machisque to our take-out.
When to Go: Late June through early August for optimal water levels and weather
Best Boat: Royalex tripping canoe complete with spray deck
Outfitter: Sunrise Expeditions International, 800-RIVER-30.
Fast Fact: The town of Dolbeau was named after Father Jean Dolbeau, a missionary who served among the Montagnais Indians.
The article was originally published on Canoe & Kayak
For access to exclusive gear videos, celebrity interviews, and more, subscribe on YouTube!